In a pre-COVID-19 world, the AAABA Hall of Fame induction ceremony would be held on Saturday night. The 76th tournament would open two nights later.
Times have changed amid the pandemic. No AAABA Tournament. No hall of fame banquet.
The Pasquerilla Conference Center might not be open for a baseball celebration on Saturday, but in the spirit of the AAABA Hall of Fame, my list of what might be termed a "virtual" AAABA Hall of Fame Class of 2020 is below.
This unofficial class – not affiliated with the real AAABA hall – is a dream team of hall of fame classes. Without the burden of seeking commitments from potential inductees to attend an annual in-person hall of fame banquet, we can clean up a situation that seems out of place.
Five former AAABA Tournament players currently are members of the Baseball Hall of Fame in Cooperstown, New York.
None of those are in the AAABA Hall of Fame.
In this column space we can assemble a class that in a perfect baseball world would rock Johnstown: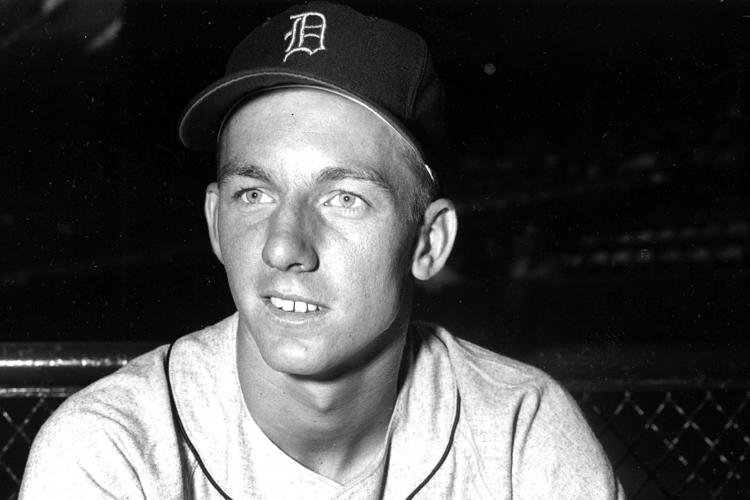 • Al Kaline, Maryland State.
Kaline only was 17 years old when he played for the Maryland State team that beat Johnstown Hahn Packing 8-5 in the official opener of the 1952 AAABA Tournament as a crowd of 13,500 watched at Point Stadium.
Kaline batted .412 in four tournament games as his Gordon Stores team went 2-2. "I have great memories there," said Kaline in a 2004 interview with The Tribune-Democrat.
He played 22 major league seasons and had 3,007 career hits as an outfielder with the Detroit Tigers. Kaline was the first AAABA alumnus to be inducted in Cooperstown in 1980. He died on April 6 at age 85.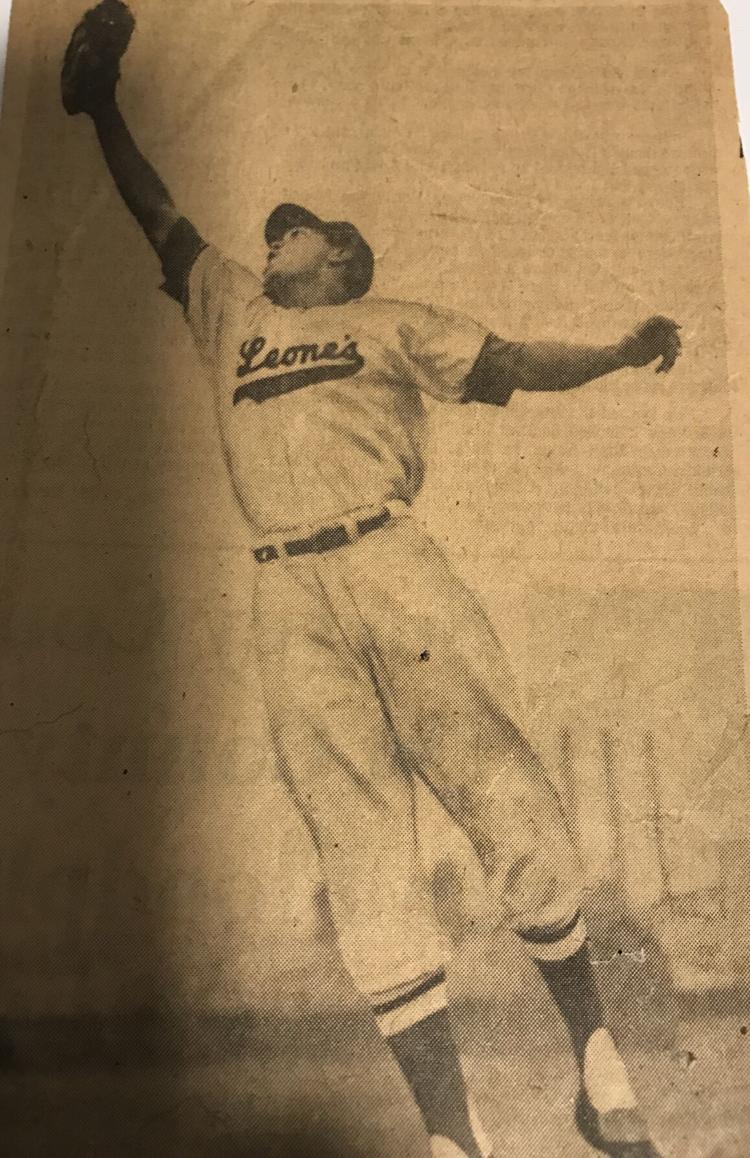 • Reggie Jackson, Baltimore.
Mr. October didn't perform like Mr. August when he was in Johnstown for a rare 0-2 Baltimore Leone's showing in the 1965 AAABA Tournament. But Jackson certainly was electric on a much grander stage. His World Series heroics with the New York Yankees – and Oakland A's – are the stuff of legends.
Inducted into the Baseball Hall of Fame in 1993, Jackson earned the Mr. October moniker by hitting three home runs on three pitches during consecutive at-bats against three different pitchers as the New York Yankees beat the Los Angeles Dodgers 8-4.
That World Series-clinching win on Oct. 18, 1977, gave the storied Yankees their first title since 1962.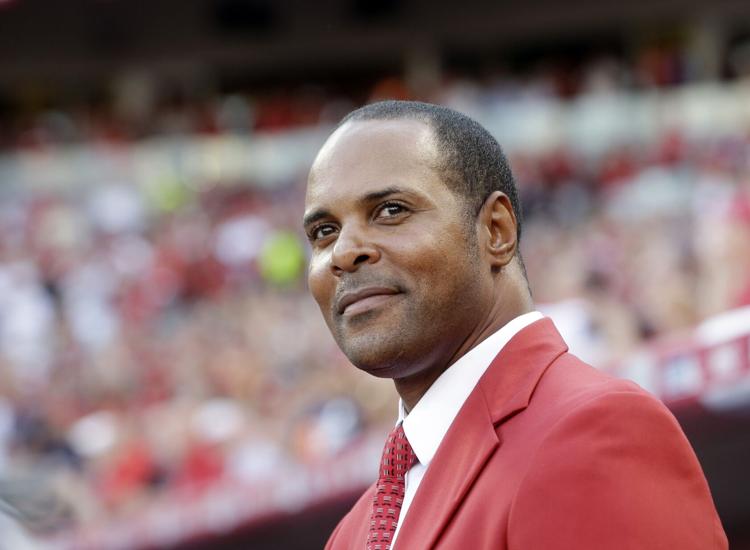 • Barry Larkin, Detroit.
Larkin played on a Detroit Adray team that went 5-2 and finished second to Baltimore in the 1983 AAABA Tournament.
A shortstop, Larkin played his entire 19-year career with the Cincinnati Reds, winning a World Series title in 1990 when the Reds beat the Pittsburgh Pirates in the National League Championship Series and then upset the heavily favored Oakland A's.
A 12-time all-star, Larkin collected 2,340 career hits.
He was enshrined in Cooperstown in 2012.
• Joe Torre, Brooklyn.
Torre earned the AAABA Tournament batting crown in 1958 with a .647 average and 11 hits in five games with the Brooklyn Cadets. He returned in 1959 and made an impact at a new position to impress scouts.
"The first year I went to Johnstown as a pitcher-first baseman," Torre said during a 2008 interview with The Tribune-Democrat.
"In '59, I went there as a catcher. I was heavy.
"When I was 16 years old I was 240 pounds. I was a big kid. (Brother) Frank (Torre) is the one that told me, 'If you want to play this game, if you want to get to the big leagues, you're going to have to do it as a catcher.' The rest is history, so to speak. It worked out for me. I was in the big leagues and I played all the other positions I played, first and third."
Torre, who was inducted into the Baseball Hall of Fame in 2014, played 18 seasons in the majors with the Braves, Cardinals and Mets. He was a nine-time all-star and the NL MVP in 1971.
As a manager, Torre won four World Series with the New York Yankees and two other AL pennants. He also managed the Mets, Braves and Cardinals. Currently, Torre is a special assistant to the commissioner.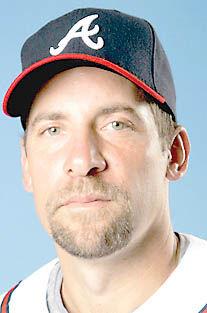 • John Smoltz, Lansing.
Smoltz had a discouraging 1983 AAABA Tournament on a 1-2 Lansing team and used that experience to become a better player. He was back in 1985 on a 3-2 Lansing squad.
Smoltz batted .417 with five RBIs and two homers in the 1985 tournament, while also pitching 7 1/3 innings with 12 strikeouts.
"Playing in the AAABA Tournament was one of the single most motivating aspects of my career," Smoltz said in a Tribune-Democrat interview.
Smoltz played 21 seasons with the Atlanta Braves. He had a career 213-155 record with 154 saves and 3,084 strikeouts.
Smoltz won the National League Cy Young Award in 1996 with a 24-8 record that included 14 consecutive wins.
He had a 2.94 ERA and a league-best 276 strikeouts that season.
The Baseball Hall of Fame inducted Smoltz in 2015.
These elite players certainly are worthy of a spot in the AAABA Hall of Fame based on their time spent in Johnstown years ago and their status as Cooperstown enshrinees.
Of course, it's easy to name hall of famers, but more difficult to work out the details as far as making it official.
Johnstown Oldtimers President George Arcurio III told me how one prominent star was about to be a part of the AAABA Hall of Fame event a few years ago. At least until his agent said the marquee former major leaguer would travel to Johnstown for half price – $25,000. So, just like in the game, organizers sometimes must adapt.
There's no hall of fame banquet this year. No travel. No details to be worked out. So, at least in this space, these five baseball legends are AAABA Hall of Famers.