Dylan Duke listened to the stories his father told about the Johnstown Chiefs and the facility formerly known as Cambria County War Memorial Arena.
The younger Duke certainly knows about the "Slap Shot" history.
So, Monday afternoon had a special significance to the 17-year-old forward on USA Hockey's National Team Development Program Under-18 squad that won 5-4 in an exhibition against the North American Hockey League's Johnstown Tomahawks.
"It's really cool. He had a lot of nice things to say about the town," Dylan Duke said of his father, Steve Duke, a defenseman on the 1998-99 Johnstown Chiefs. "It was fun to play here and get to experience a little bit of what my dad experienced."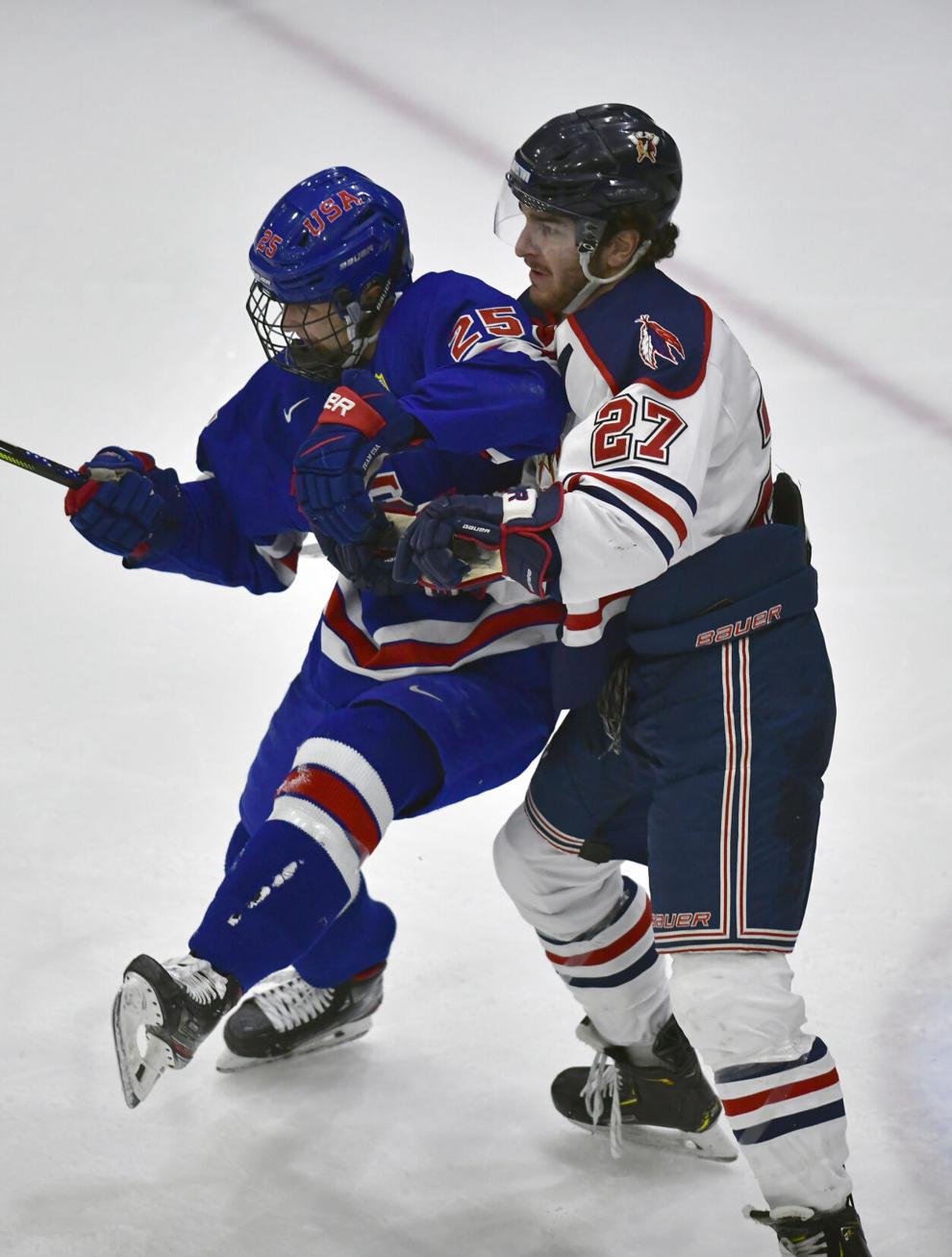 Steve Duke appeared in 54 games for coach Scott Allen's Chiefs, netting four goals and 27 points.
That Chiefs team came close to snapping an ECHL playoff drought that eventually lasted four seasons..
"A lot of good memories in that building," said Steve Duke, 45, an operating partner of a Harley-Davidson dealership in Medina, Ohio.
"We were a close group," Steve Duke said. "Our coach Scotty Allen, coaches in the NHL now. We had guys like Joel Irving, Jody Shelley, Jeremy Thompson. There were a bunch of good guys on that team.
"We bonded. We all lived in the apartments," Steve Duke said of what then was called Belmont Heights. "It was a good group of guys to play with. We missed the playoffs just barely but the following year Johnstown made it."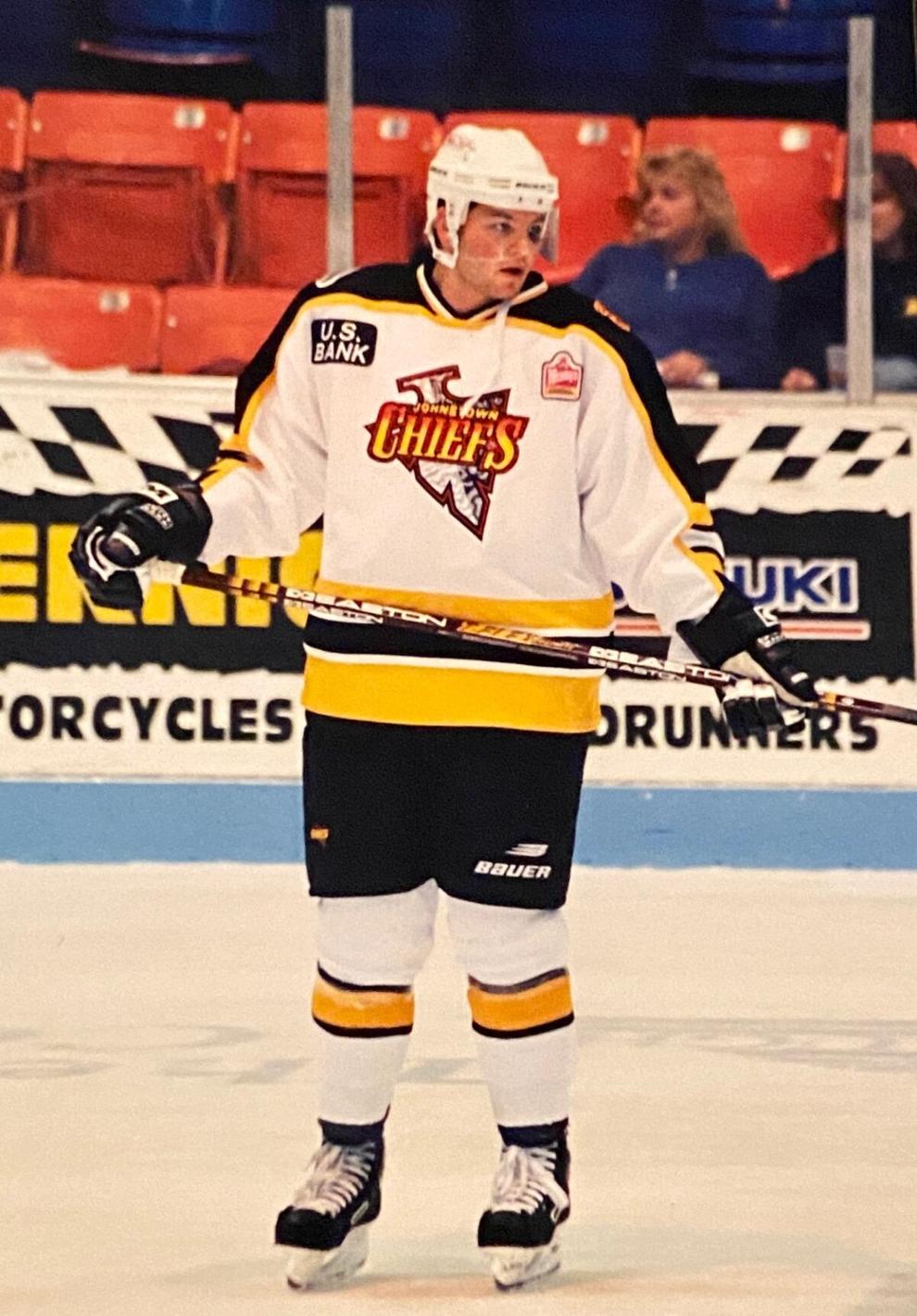 Steve, his wife Sharon and their daughter Alyssa were in Johnstown to watch Dylan play. Another son, Tyler, plays on the USA Hockey NTDP Under-17 team.
"It was a goal of Dylan's for quite a while. He worked really hard to make that team," Steve Duke said. "Ever since he made it, it's been great for him on and off the ice. The program itself is a first-class program all the way from the hockey, the off-ice, the strength and conditioning, the academics.
"He is committed to the University of Michigan next year. I'm sure it's going to help prepare him."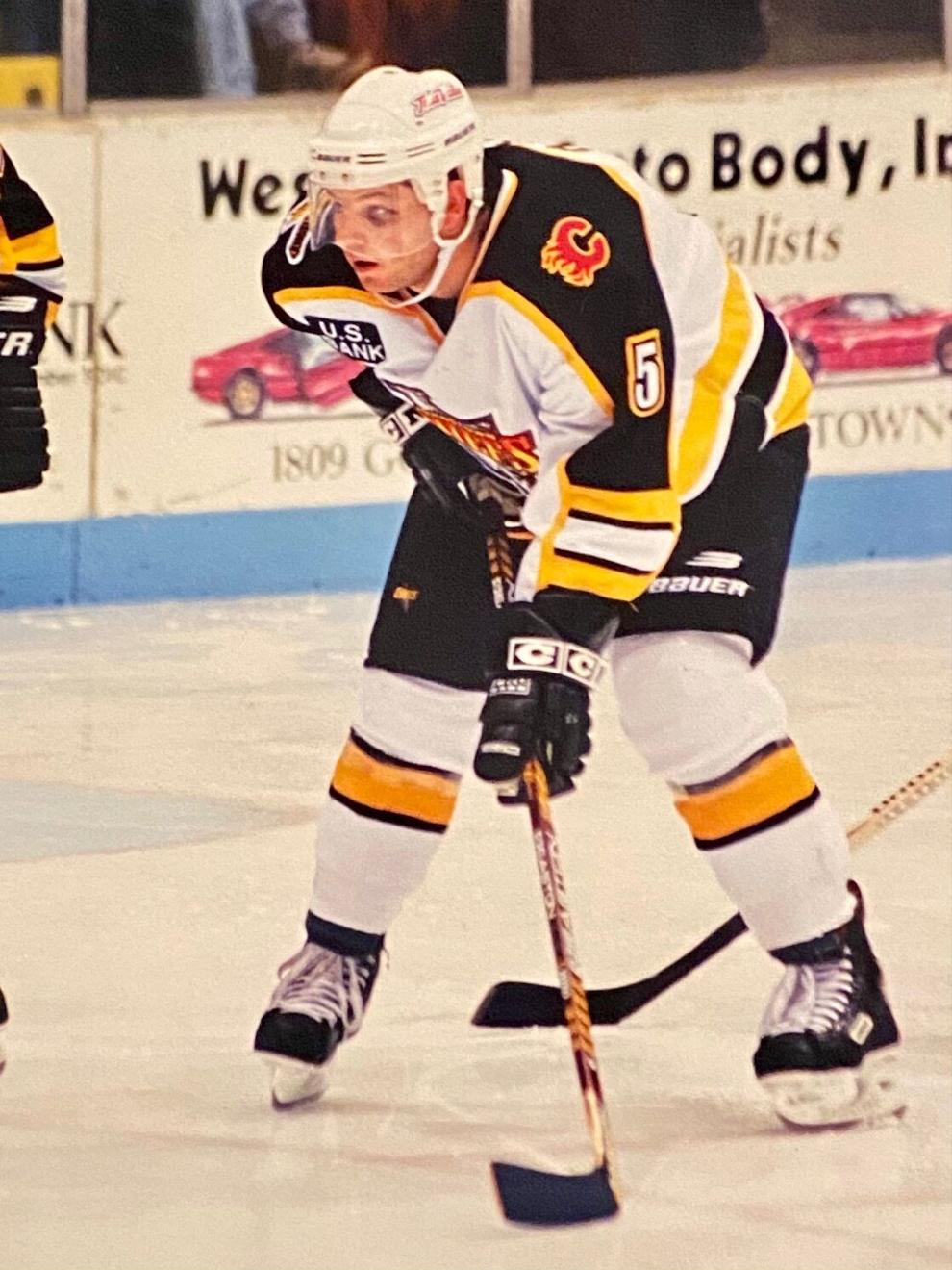 Steve Duke said the arena's Kraft Hockeyville USA improvements from 2015 still make an impression.
"Just all the renovations that you guys did to the rink were incredible," Steve Duke said.
Steve Duke mentioned the Charlestown Chiefs to his sons. Dylan, who also was in Johnstown with the Under-17 team last season, took note.
"We talked about the 'Slap Shot' building being here, the Hanson Brothers," Dylan Duke said. "It was cool us being here."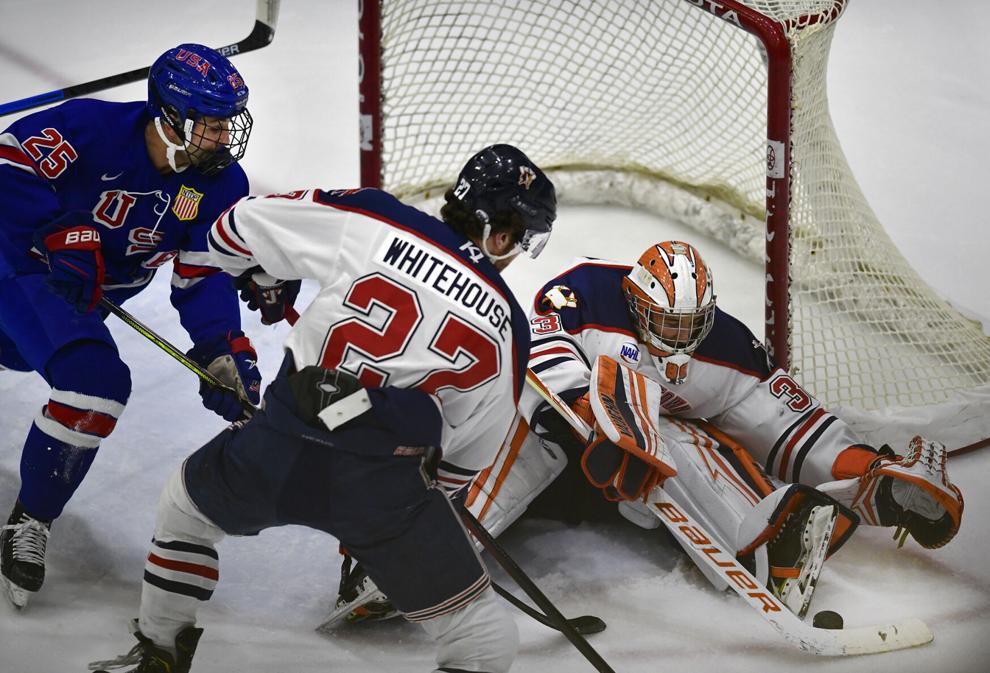 USA Hockey NTDP Under-18 coach Dan Muse also thought so.
"I've never been in this building so I was excited to be able to come in here and coach," Muse said. "What a great building it is. It really lived up to everything I heard about it. I can only imagine what it's like when this place is packed."
Did Muse and the team watch "Slap Shot" during the bus ride to Johnstown?
"I've seen it so many times," Muse said. "It's a quick turnaround and we didn't get to watch it on the bus trip. I did take a picture in the rink to send to my father. Like most people in hockey you remember the first time you sat down with your dad and watched 'Slap Shot.'"