Actor Andrew Duncan, better known to Johnstown hockey fans as fictional Charlestown Chiefs broadcaster Jim Carr, has died, according to Second City Theater, which announced the news on Monday.
His age and cause of death had not been announced as of Tuesday, but Duncan told The Tribune-Democrat he was 90 years old during a February 2017 interview about the 40th anniversary of "Slap Shot."
Duncan played the role of Carr, the colorful Chiefs announcer who wore an outrageous hair piece.
The character Jim Carr appeared in the opening scene of the movie filmed in Johnstown during the spring of 1976 and released a year later.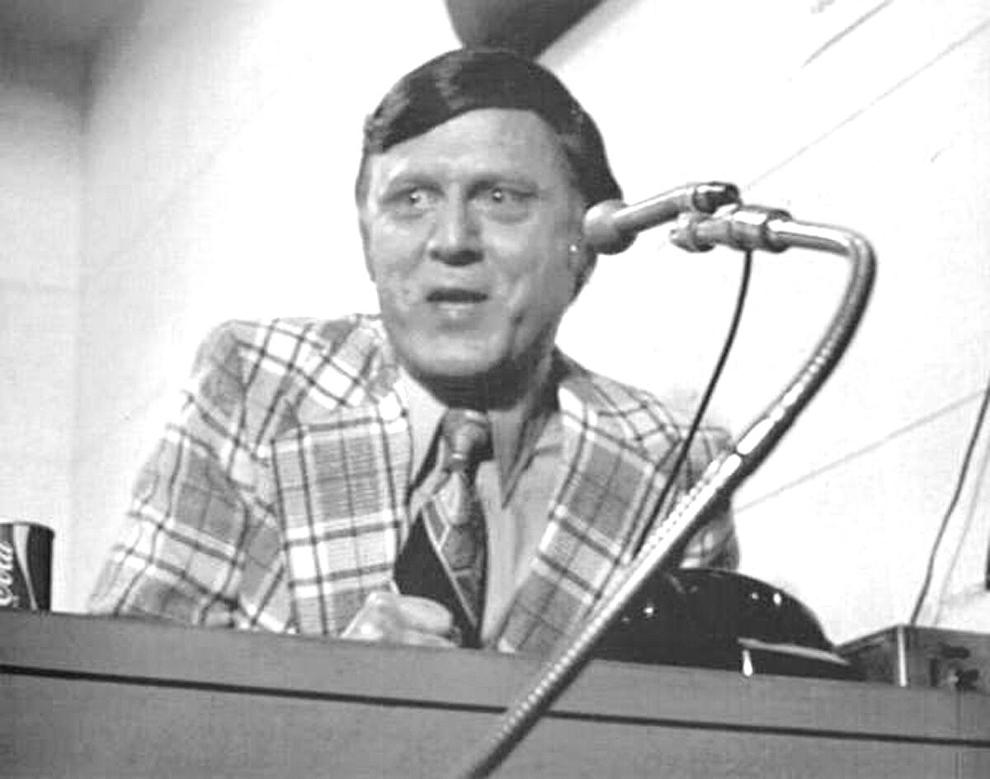 His interview with Charlestown Chiefs goaltender Denis Lemieux, played by actor Yvon Barrette, is a classic scene about "the finer points of hockey" – including penalties.
Players and fans still recite the lines from the movie, which made the Hanson Brothers hockey household names and celebrated its 45th anniversary this year.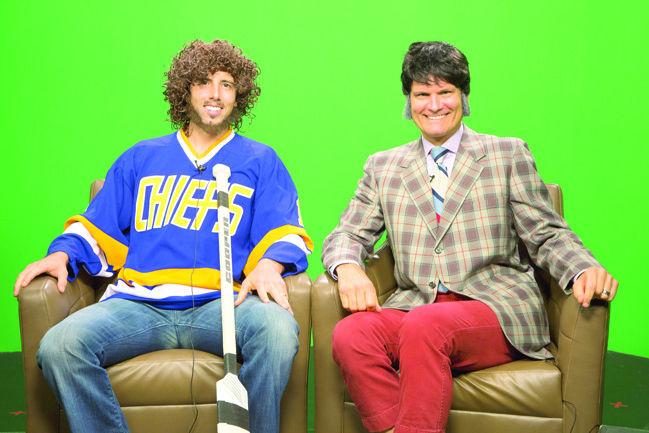 In 2017, Duncan recalled rehearsing a scene with iconic actor Paul Newman, who had the starring role of aging hockey player-coach Reggie Dunlop in the George Roy Hill-directed "Slap Shot."
"The place they used to film the radio show in Johnstown, (Newman) came into the room and said, 'Do you want to run these lines?' " Duncan said during the 2017 interview. "I said, 'Of course.' We ran the lines and he looked at me and said, 'You know, you're a hell of an actor.' I said, 'Thank you, sir. So are you.' "
Duncan had many memorable scenes in the movie, including one in which his hair piece partially falls off during a tussle in the Cambria County War Memorial Arena press box. Actor Michael Ontkean, who played the role of Chiefs scoring leader Ned Braden, chastised Duncan's Carr by saying, "You're going bald, Jim. Can't you face up to that?"
Ned Braden described the "rug" Carr wore as "sensationally ugly."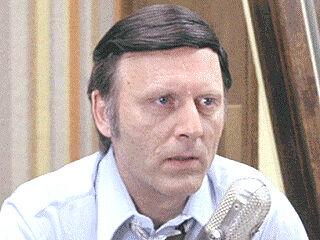 During a 2007 interview coinciding with the 30th anniversary of "Slap Shot," Duncan explained how the hairpiece came to be.
"I remember watching the local sportscaster in Johnstown and studying him," Duncan told The Tribune-Democrat in 2007. "That was the guy I was playing.
"When I went for the wig, George Roy Hill said, 'I don't care what you get, just get something outrageous.'
"I went to Glosser's and went to the wig department," Duncan said of the former downtown Johnstown store. "The stylist started showing me wigs that made it look like you didn't have a wig. I said, 'No.'
"Then I saw one she pushed aside and I said, 'That's the one.'
"I stuck it on my head and looked in the mirror and started laughing. George looked at me and started laughing. He said, 'If you dare, I dare.' "
In addition to "Slap Shot," Duncan had roles in "Love Story" (1970), "An Unmarried Woman" (1978) and "Used Cars" (1980), among other movies. He was a pioneering Second City Theater actor who was in the Chicago company's first revue in 1959.
Mike Mastovich is a sports reporter and columnist for The Tribune-Democrat. He can be reached at 814-532-5083. Follow him on Twitter @Masty81.