Fresh off of an all-star game MVP performance last weekend, Greater Johnstown's Dewayne Jones is set to close his scholastic career in the 12th annual AmeriServ Senior Hoops Showcase on Sunday at Pitt-Johnstown.
Jones will join a talented group on the Red Team in the boys game that will begin at 3 p.m. at the Sports Center.
The girls contest will start at 1 p.m.
"It's great. It's an honor. Coming into the season I didn't really have high expectations to be selected to an all-star game," said Jones, who had game-record 31 points and was his Central Pa. team's MVP in the Altoona Mirror Classic on Friday at Penn State-Altoona. 
"I just wanted to be a good teammate."
Jones helped Central Pa. beat the Blair County stars 129-117.
Standing out on the big stage is nothing new to the 6-foot-7 Jones, who was a key part of Greater Johnstown's District 6 Class AAAAA championship team. He averaged 17.5 points and nine rebounds a game on a 20-3 Trojans squad.
"We won District 6 with our head coach (Ryan Durham)," Jones said. "I was able to make some friendships that I enjoyed. I got to make a lot of memories with my team and my coaches due to the ups and downs of the season."
Jones continues to explore his college options.
"I'm still undecided," he said. "I'm looking forward to graduation and picking the school that I want to go to. Those are the next goals that I have."
One certainty involving the Trojans star is his ability to electrify a crowd while on the receiving end of alley-oop passes followed by thundering dunks, whether he's wearing Johnstown's uniform or while performing in an all-star game.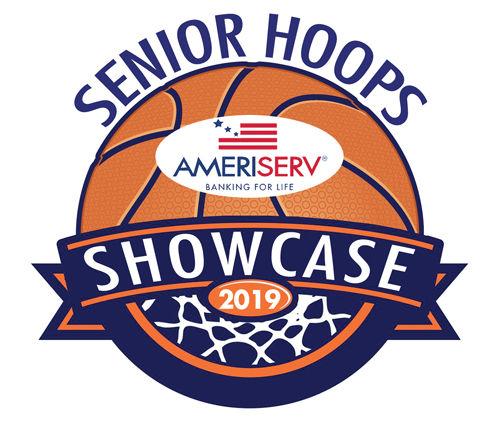 "There is chemistry from playing with players (who can throw the alley-oop pass). I know what I can do and they know what to do," Jones said. "They know they can throw it up for me and it's going to be a show."
The Red Team also includes: Collin Moore, United; Sam DeBlase, Somerset; Troy Emert, Rockwood; Brady Fyfe, Shade; Cannon Hay, Berlin Brothersvalley; Austin Mauger, Shade; Luke Schrock, North Star; Matt Addlemen, Shanksville-Stonycreek; Brandon Kaseler, Westmont Hilltop; Noah Pyles, North Star; Dawson Snyder, Shanksville-Stonycreek; and Gideon Snyder, Berlin Brothersvalley.
Shanksville-Stonycreek's Robert Snyder will coach the Red Team in his final game. 
He announced his retirement after the Vikings' playoff run ended.
The boys Blue Team includes: Mitchell Chunta, Forest Hills; Jude Gdula, Blacklick Valley; Ben Seidel, Bishop McCort Catholic; Brandon Frank, Blacklick Valley; Joe Hauser, Richland; Liam Wholaver, Cambria Heights; Bryce McCleester, Conemaugh Valley; Tanner Melnyk, Central Cambria; Josh Schrock, Forest Hills; Corey Simmons, Blacklick Valley; Quinn Spangler, Forest Hills; Adam Cecere, Forest Hills; Collin Instone, Richland; and Bob Semelsberger, Bishop McCort Catholic.
Forest Hills' Dom Vescovi will coach the Blue Team.