Search / 23 results found Showing: 1-10 of 23
Ohio State fans need to root for Michigan. Seriously.
A topsy-turvy season in college basketball delivered a few more twists when the brackets came out Sunday.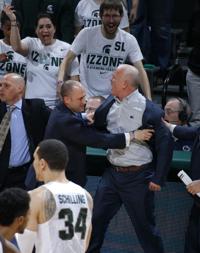 Patrick Chambers, Keith Urgo
Penn State head coach Patrick Chambers (right) is restrained by associate head coach Keith Urgo before getting two technical fouls and being e…
 No. 1 Penn State claimed a share of the Big Ten regular season title with a 41-3 win over Michigan State on Saturday night.
Teniya Page scored 20 points, including a tiebreaking basket with a minute remaining, and Penn State upset No. 17 Michigan State 65-61 on Thursday.
Now 87 and living in Tempe, Arizona, Windber native Frank Kush has penned an autobiography called, "Frank Kush: The Incredible Life Story of a Coaching Legend in His Own Words."
Steve Perry grew up in Ligonier, but has played most of his hockey away from his home area. But he's back in western Pennsylvania for the holidays, and will take the ice in Pittsburgh next week when his Clarkson University Golden Knights compete in the rugged Three Rivers Classic at Consol Energy Center.
Jeff Richardson, a 1963 graduate of Greater Johnstown High School, was adamant when the NFL inquired about his potential involvement in the Super Bowl High School Honor Roll program, which presents commemorative Wilson golden footballs to high schools that produced Super Bowl players or coaches.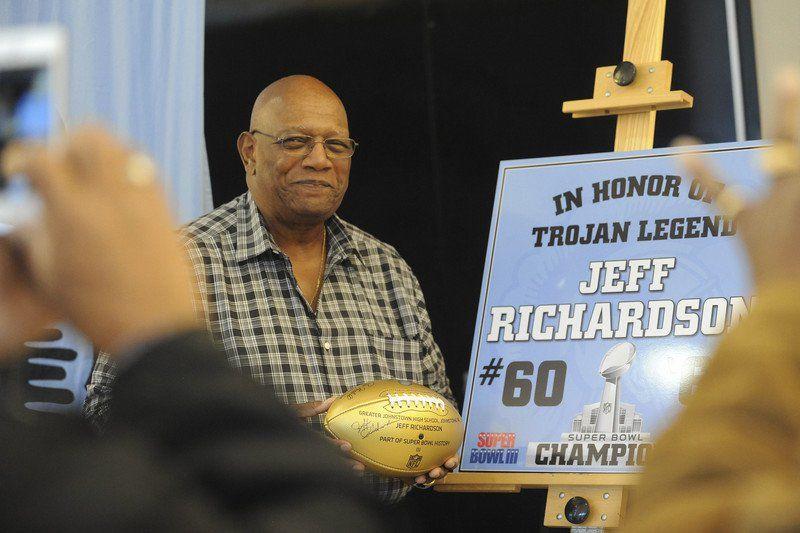 Jeff Richardson presents Super Bowl golden football
Jeff Richardson, a 1963 Greater Johnstown High School graduate, holds a golden football that he presented to his alma mater on Friday, Oct. 30…
EAST LANSING, Mich. - Penn State rolled to its second shutout of the season on Sunday, as the Nittany Lions won all 10 bouts in a 35-0 rout of…