Search / 16 results found Showing: 1-10 of 16
So, which quarterback will make history Sunday night at NRG Stadium in Houston, Texas?
Westmont Hilltop's Dave Roman Jr. has experienced winning and losing both as a player and a coach at the Mountain Cat basketball tournament.
Ferndale Area has received a passing grade through six weeks of the WestPAC schedule, as quarterback Hunter Kinsey and a stable of solid receivers have elevated their respective games.
When Jeff Hostetler left Penn State to play football for West Virginia University in 1981, Mountaineers head coach Don Nehlen made statement that proved prophetic.
The region has produced some of the most recognizable names to participate in the big game either as a player, broadcaster or member of the team's support staff.
As the National Football League prepares to celebrate Super Bowl 50 next month, Central Cambria High School honored an alumnus who was there at the beginning.
Ron Kostelnik played defensive tackle with the Green Bay Packers' early dynasty in Super Bowl I and II.
Jeff Richardson, a 1963 graduate of Greater Johnstown High School, was adamant when the NFL inquired about his potential involvement in the Super Bowl High School Honor Roll program, which presents commemorative Wilson golden footballs to high schools that produced Super Bowl players or coaches.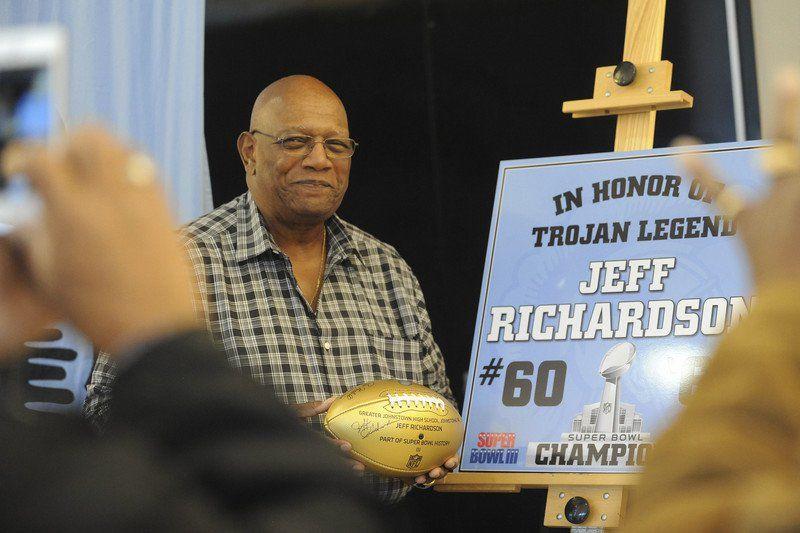 Jeff Richardson presents Super Bowl golden football
Jeff Richardson, a 1963 Greater Johnstown High School graduate, holds a golden football that he presented to his alma mater on Friday, Oct. 30…
As part of its "On The Fifty" celebration, the league has changed its logo to a numerical number and will send a golden football to every high school in the world that's produced a player or coach who has appeared in a Super Bowl.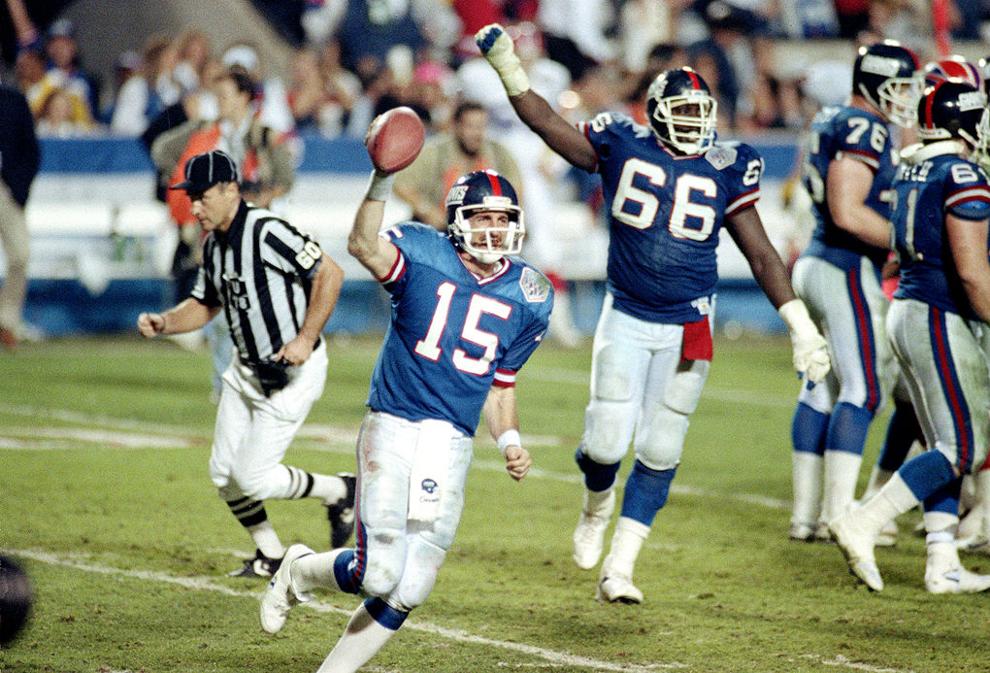 Super Bowl XXV | Jeff Hostetler
Giants quarterback Jeff Hostetler runs from the field carrying the ball overhead after his team beat the Bills 20-19 in Super Bowl XXV in Tampa, Fla.