HOOVERSVILLE – Fire destroyed the rectory and social hall at Holy Family Parish in Hooversville on Friday, with firefighters from two counties battling thick smoke and flames in freezing temperatures.
The Rev. Karl Kolodziejski told The Tribune-Democrat he had just finished celebrating morning Mass when he detected smoke that he thought was coming from a nearby house.
"After Mass, around 8:30, I went to the kitchen to get my breakfast, and I smelled smoke," Kolodziejski said, sitting in a vehicle as firefighters darted by. "I smelled wood burning, and I thought it was awful strong for someone burning wood in the neighborhood.
"As I was getting breakfast ready, I heard a crackling sound in the kitchen of the hall, and when I went in, I saw smoke and immediately called 911."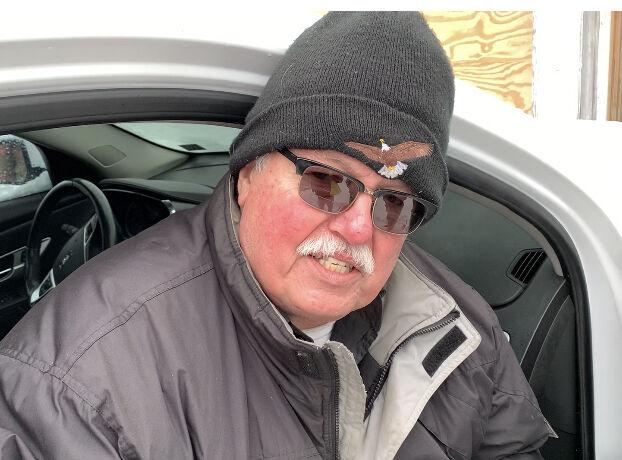 Kolodziejski said: "I can tell you I saw smoke coming from the ceiling, so it has to be in the upper part of the roof."
Firefighters from multiple fire companies responded, along with EMS personnel. As many as 60 firefighters were at the scene, said Chad Maurer, Hooversville assistant fire chief. By afternoon crews were picking through smoky debris.
A state police fire marshal is searching for the cause of the fire, Maurer said.
No injures were reported.
Bishop Mark Bartchak, of the Roman Catholic Diocese of Altoona-Johnstown, said in a statement Friday that the rectory and social hall were total losses. He said the church itself suffered very little damage, thanks to "a remarkable effort by firefighters" who kept the flames from spreading and cut trenches into the ground to prevent water from rushing into the worship space.
Bartchak said it's still to be determined when Masses will again be celebrated at Holy Family Parish. In the meantime, he said, parishioners are welcome at nearby parishes of the diocese, including Our Lady Queen of Angels in Central City, St. Anne in Davidsville and All Saints in Boswell.
Bartchak said the Eucharist was removed from the church before any serious threat was posed.
Jean Corden, church secretary for 23 years, said she was at home Friday morning when she began receiving calls from people telling her there was a fire at the church complex.
"When I came down, I just couldn't believe how bad it was," she said.
Like Bartchak, Corden saluted firefighters' efforts to keep the flames from spreading: "They saved the church. There's just a little smoke damage, and I can't thank them enough. It's freezing cold, and they did something on the roof to keep the fire out of the church."
Bartchak offered his prayers and support to the parish community and thanked first responders.
"The diocese is also grateful for the brave efforts of firefighters and other emergency workers amid these challenging weather conditions," he said.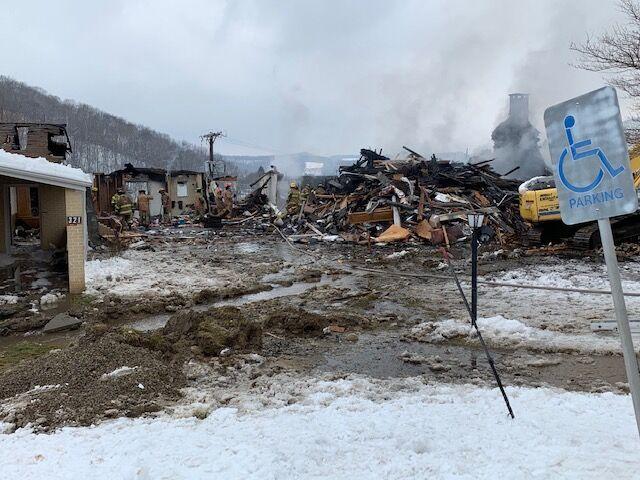 Holy Family Parish, 321 Sugar St., is the spiritual home to about 120 Catholic households.
Fire companies at the scene included Hooversville, Stoystown, Boswell, Scalp Level, Central City, Sipesville, Shanksville, Jerome, Listie, New Centerville, Windber and Richland Township. EMS crews from Conemaugh Township, Somerset, Northern (Windber) and East Hills also responded.