Eric Miller does not expect to know who will be the next president of the United States anytime soon.
Even though Election Day, Tuesday, Nov. 3, is less than two weeks away, he foresees a long drawn-out process with court cases delaying the determination of a winner in the race between President Donald Trump (Republican) and former Vice President Joe Biden (Democratic), along with two third-party candidates, Howie Hawkins (Green) and Jo Jorgensen (Libertarian).
"I don't think we're going to know for months who wins this election," said Miller, a lifelong Democrat and president of the Johnstown firefighters union. "Because, at the end of that night when the news media start saying 'this town, this town, this state, this state' and we're doing all the exit interviews, I think it's going to show right away probably Trump. But I think it's going to be contested. It's going to be held up in court with all this absentee ballots, mail-in ballots. I don't think we'll see a president officially done until maybe April, May. I think it's going to be a long way off from even a January inauguration."
Miller sees a possible contentious vote count as another fight in "a bigger divide" that "both parties are feeding on."
The polarization has intensified in 2020, as the nation has gone through Trump's impeachment, the COVID-19 pandemic and protests in the streets that started when George Floyd, an unarmed black man died when a white Minneapolis police officer knelt on his neck for several minutes.
More than 8 million Americans have tested positive for coronavirus with about 230,000 dying.
Protests, in some cities, have turned into riots.
The divide is clear in the local area, too, with conservative Republicans, such as Terry Lengenfelder, Gloria Sullivan and Bill Ragley, offering unwavering support for Trump. Democrats, including Mary Lou Davis, have lined up solidly behind Biden, while Miller and Jay Deaver are leaning toward supporting the former vice president. Deacon Jeffrey Wilson is concerned about how the nation's current leadership has affected the tone of the conversation about serious issues. 
Trumpeting Trump
Lengenfelder, an Air Force veteran, along with Sullivan and Ragley, both retirees in their 70s, support Trump and believe the Democratic Party is being heavily controlled by socialists.
"I honestly believe that it is appalling what they are doing with Joe Biden," Lengenfelder said. "As much as I dislike him and I despise his programs, I think it's elder abuse that they are taking someone who clearly has issues and just training him bit by bit by bit to do things to support the upper-level Democrat party. And I can't stress that enough. I don't believe this is the 'down home' Democrats. I think that the plan is to let him be president for a short time and then (vice presidential nominee) Kamala Harris will take over. And I do believe that that is elder abuse."
She draws distinctions between national and local Democrats.
"I also think that the environment right now is very toxic because, for the most part, the Democrat party – and I don't mean the 'down home' Democrats, I mean the higher-level Democrat Party people – have not ever accepted the fact that President Trump has won the election," Lengenfelder said. "And so they have made it absolutely impossible for him to do so many of the things that he really could have done for this country."
Lengenfelder added: "I would think that the real Democrats would be absolutely outraged that the Socialist Party has taken over that name and has hijacked the name 'Democrat' party because this is not the Democrat party. This is a socialist party, and this is what's happening in the country."
She calls Trump one of the few presidents in recent memory who has "really stood up for this nation."
"His job is to take care of the Americans first, and if he can help other people along the way, that's wonderful," Lengenfelder said.
Sullivan, likewise, admires Trump "for the way he stands up with everything he's had to go through since he was elected."
She said some of the most important issues to her are being pro-life, securing the border with Mexico, protecting the voting process, supporting the 2nd Amendment, keeping the coal industry going and making sure the country economically gets through the pandemic.
"I'm for freedom for the United States," Sullivan said when sitting on her back porch, a few feet away from the woods where squirrels and chipmunks ate seeds she put out for birds. "I want to go back to where things are open again," she said. "I'm so worried about if Biden wins he's going to shut the whole country down again. That's so terrible for the people that have to stay inside."
Ragley holds China responsible for the pandemic, saying, "I do believe that China could have released that (virus) intentionally to damage Trump, and to damage this country, and eventually maintain control of this country."
An ardent pro-lifer, Ragley said he is "counting on divine intervention in this election" for a Trump victory because this is the "zenith of all elections ever" with the "salvation of America" at stake.
"I support President Trump because I think he is one last chance to save this country," Ragley said during a lunchtime conversation at Kimmie's Kitchen, a homestyle restaurant at Mundys Corner where numerous Terrible Towels and American police flags hang.
"We should have had him 80 or 90 years ago, actually. He was needed as much as 90 years ago. He has put forth what I call 'Trumpism.' And 'Trumpism' I truly believe will last for the next 100 years. That's the only way we're going to save this country. If Trump doesn't win and Biden wins, we're finished. America will no longer be a free country. The founders' intentions of this country will be gone. If we elect Biden, China will take over. We will end up being a second Hong Kong. Our freedoms and liberties will be destroyed." 
Backing Biden
Davis, a downtown Johnstown resident, is a Democrat who believes Trump's presidency has hurt the nation.
She thinks that with a Biden victory, "decency will return to the White House."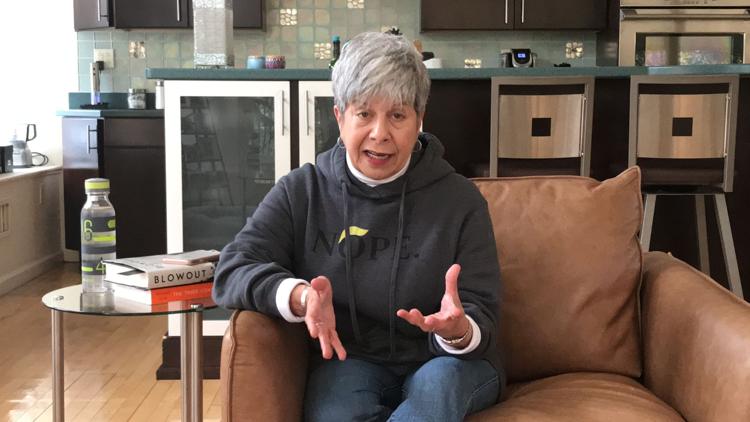 "First of all, I think he's going to bring back gravitas, as a president. We need that," Davis said. "This has been a reality show the entire time. I think he has the ability to put good people in positions. He doesn't care who steals his limelight. I think he is aware that we won't see him like we do this guy 24/7. I feel comfortable enough that he's been in this business for a very long time."
Davis added: "He will be a president for all Americans."
As a retired teacher, Davis said a lot of causes she supports – pro-choice, addressing climate change, affordable health care – "may not even impact me directly at my age" but will affect the younger generations, including her great-niece and great-nephew.
For those reasons, Davis said, "I agree with the entire Democratic platform."
Meanwhile, Wilson, a longtime leader in the local Black community and supporter of the modern Black Lives Matter movement, always respectfully declines to say for whom he plans to vote when asked during Pulse of the Voters interviews.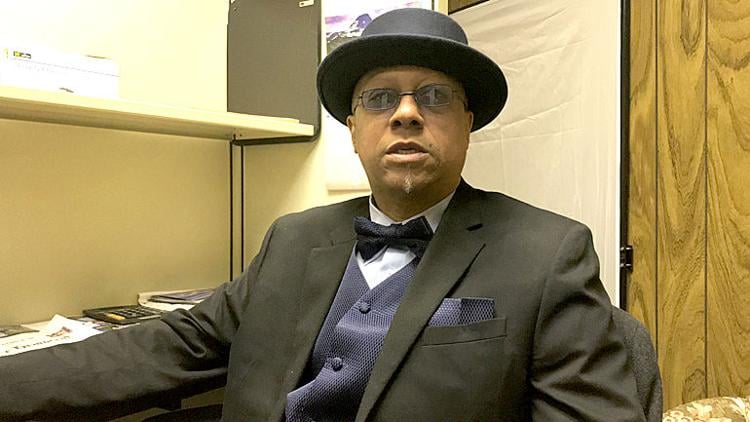 But his response to the question provides some indication.
"If you're a Christian and you balance what the Bible says – I relate two things, the 12th chapter of Romans and then secondly the fifth chapter of Matthew – and if you believe in those things about civility, and how Jesus taught civility and how you're supposed to treat other human beings, then I have no choice but to vote in the direction away from what we currently have," Wilson said.
He added that as an African-American "it would be self-destructive to vote for the current administration."
Miller and Deaver are both likely to vote for Biden, but had not committed as of when they were interviewed.
Deaver, a 36-year-old Navy veteran, Teamster and UPS driver, would like to see the Democratic Party embrace more progressive causes, such as those championed by U.S. Sen. Bernie Sanders, I-Vermont, a democratic socialist, whom he supported in the 2016 and 2020 Democratic Party primaries.
"I think that (Sanders) would have a better shot at beating Trump than Biden will," said Deaver, a Philadelphia transplant who wore a 76ers jersey and Black Lives Matter bracelet during an interview in Johnstown's Central Park. "I don't agree with a lot of things that Biden does. The Green New Deal, Medicare for all, it's the middle of a pandemic and half of the country is on fire, we're facing natural disasters, icebergs melting. I don't think his policies are strong enough.
"A guy with a history like the crime bill (Violent Crime Control and Law Enforcement Act) scares me that he's not going to fulfill his promises to the Black and brown communities. I don't know how much of a chance he's going to have when he has poured in centrists and moderates, opposed to the progressives, who are starting to make up a larger part of the party. I don't think he's catering to them. If anything, I feel like he's kind of pushing them away.
"If I had to choose one, I would probably vote for Biden, but I don't align myself with his thoughts. It's just about getting a fascist out of the White House."
Miller thinks Biden has "a pretty good plan" for tax structures and a better approach to foreign policy than the president does.
"It seems like he's more of a diplomat toward foreign policy than 'This is it. We're done talking, and it's going to be our way,' " Miller said. "I think Biden has always presented himself more of a foreign diplomat than Trump has."
Miller, who said he might not decide on whom to support until the last minute, thinks Biden is more capable of bringing the fighting nation back together than Trump is.
"One of the main reasons is to look toward the future of the country as a whole and being able to get past all the divide that's happening," Miller said. "I think (Biden) would have a better chance of being able to do that than the current administration.
"I think that's a big issue."