JOHNSTOWN, Pa. – Sipping a brandy, Frank Filia sat next to a window inside Harrigan's Café & Wine Deck, looking out at downtown Johnstown's Market Street and holding court, as he does every Thursday.
Filia, a singer and standup bass player, had just finished his weekly jazz set with pianist John Pencola. Some folks stopped by to wish him well. Others waved – from a distance – on their way out the door. Staff at the Holiday Inn's restaurant cleaned up following the lunchtime Italian buffet.
Meanwhile, the affable Filia talked for about an hour, covering an eclectic range of subjects – music, art, Las Vegas' golden era, Johnstown's bygone days, gangsters, pool halls, women, love, gambling, alcohol, his cousin Russell Shorto's book "Smalltime," mental illness, the "two big sins" of hatred and prejudice, and even a somewhat unexpected fondness for the "anti-establishment" animated television comedy show "South Park" that attacks the "hypocrites" in society.
But as Filia, a widower of about six years, explained, "I could talk to you for hours upon hours about what I like. But the most important thing I like is my friends, number one – my family, my friends."
Throughout it all, Filia, now 86, wove in some life lessons, too.
"Don't be afraid of death," he said. "Be afraid of an un-lived life, and I lived it."
He even offered a thought about the way he wants to head out of this world.
"Here's to fun," Filia said. "And I'm having fun all the way 'til I … die. I'll hit a high note. 'Frankie fell down. He died.' … It's good. I'm willing to do that. I mean what I'm saying. I'll hit that high E-flat. Boom. I hope I'm that lucky. I don't want to go into a nursing home and hang on."
'Pool room graduate'
Filia, who lives in Johnstown's Old Conemaugh Borough neighborhood, is a self-described "pool room graduate."
Back during his teenage years in the 1950s, he hung out with gangsters who controlled much of the city. There were bookies, pool sharks and tough guys all around what was then a vibrant downtown.
"These guys were so colorful," Filia said. "And, in this world today, what's missing is these beautiful, crazy characters I grew up with. Not predictable. See, I was on the edge all the time."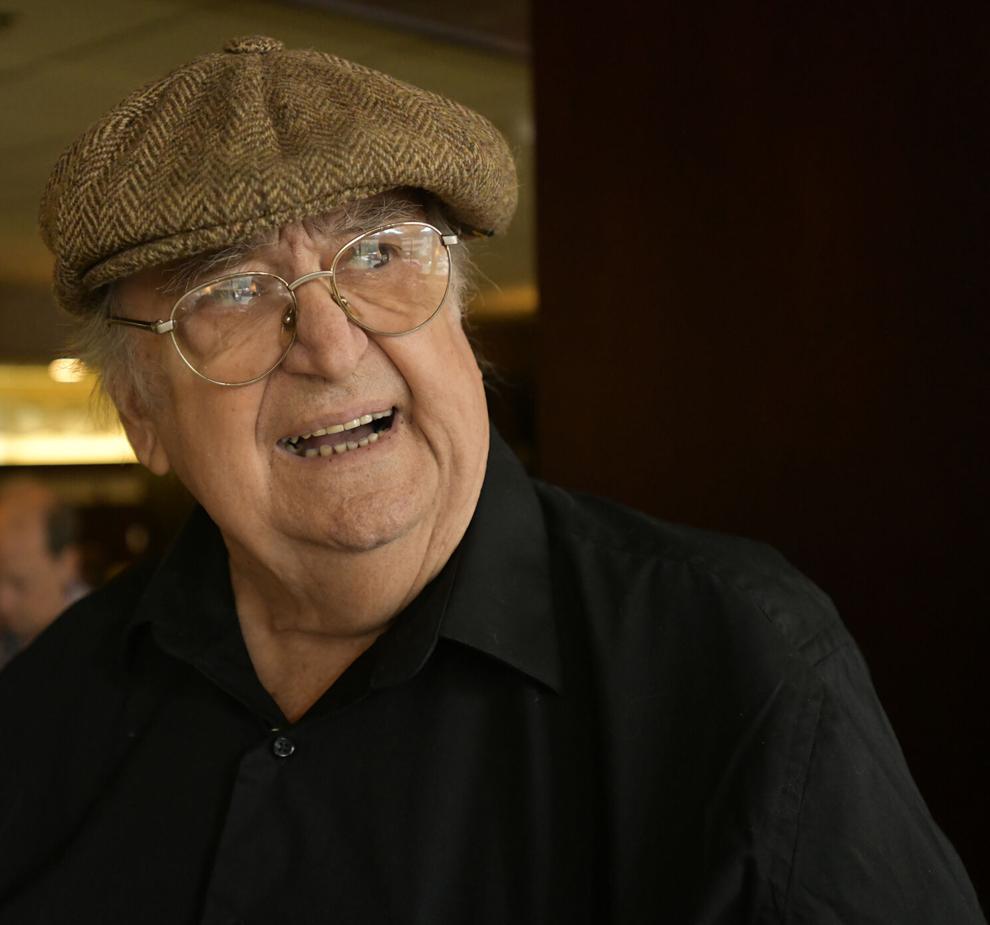 Then, a few years ago, Filia encouraged his second cousin, Russell Shorto, a Johnstown native and internationally acclaimed author, to write a book about those times. For Shorto, the story was also personal, with his grandfather having been a central figure in the Johnstown mob.
Shorto eventually wrote "Smalltime," which was released earlier this year and immediately became the most talked-about book in recent Johnstown memory.
Filia figured prominently in the tale – and the book project.
"He had that vision," Shorto said. "He could see that was a story, and he put that in my mind. Suddenly, as soon as he did, I was like 'Yeah, I see that story.' But then, of course, it's a whole other thing to decide you're going to spend a couple years of your life on it. But it was thanks to that."
Filia said the book "shined a light on me that has rejuvenated even the music business and rejuvenated Johnstown."
'Vegas was Vegas'
Music has always been a part of Filia's life since his parents got him a bass some 70 years ago.
"First of all, my dad was one of the greatest musicians that ever lived," Filia said. "That's my dad. That's why I say that. He suffered with mental illness. But he was beautiful, beautiful. Mental illness, they can take care of now. But he was a master musician, and he taught Joe Pass. Joe Pass became one of the greatest jazz musicians in the world."
Filia later played music in Las Vegas for more than 30 years.
"The training I had from the pool rooms made it easier for me in Las Vegas," Filia said. "But Las Vegas is overwhelming. But I adjusted."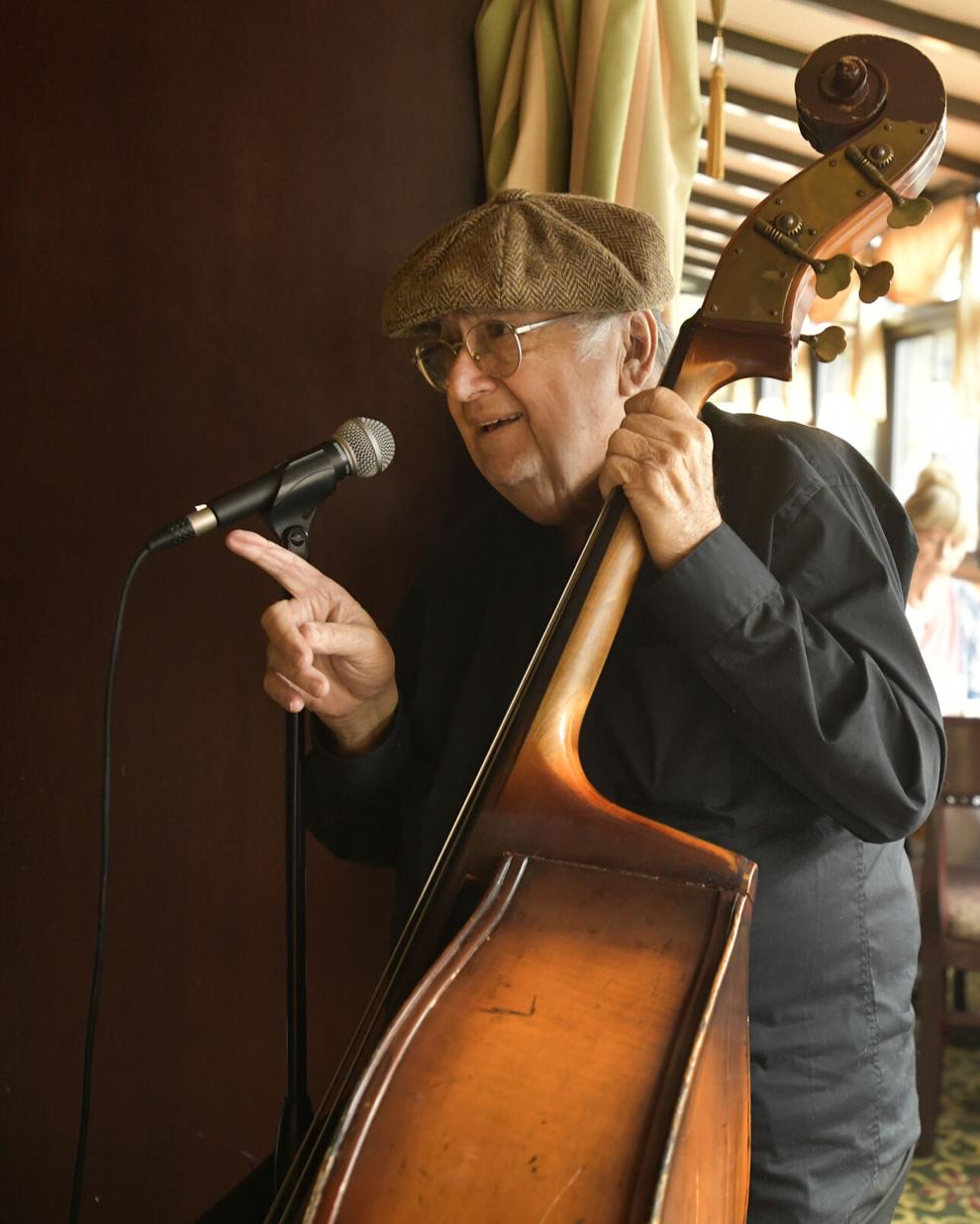 He was a regular act at Capozzoli's, a joint off the Strip where he was "a minor leaguer, but a good minor leaguer." Filia developed friendships "beyond handshaking" with performers Tom Jones, Barbra Streisand, Aretha Franklin, Debbie Reynolds, Rich Little, Eddie Fisher and Bill Medley. It was the heyday of Frank Sinatra, Dean Martin, Sammy Davis Jr. and the Rat Pack.
"Vegas was Vegas," he recalled.
"You've got to understand one thing," Filia said. "Gangsters are gangsters. You have to get into that state of mind. Gangsters would give you everything – food, lodging, a show, and maybe you can't put that in your paper … and a woman. They'd pay for all of it. Then you would walk out into the casino and lose two, three thousand dollars."
In those days, Filia drank cognac when there were a lot of dollars in his pocket, brandy when times were lean. As far as gambling: "When I had money, I would shoot craps. When I was short money, 21. When I was really low, the machines."
And, like many from his era, Filia laments the corporate commercialization of Las Vegas, a creation of efficiency experts. He describes the city now as "beautiful, but with no heart."
'This is his home'
Filia and Pencola have played together at the Holiday Inn for 15 years or thereabouts.
"So what does it mean to me? It's an outlet," Filia said. "It's a joy. We don't get rich. But it's a joy."
Their Thursday concerts are an important part of the restaurant's identity.
"We've always told Frankie this is his home," said Michael Barletta, president of Pasquerilla Enterprises, which owns the hotel. "This is his home here. Any time we need entertainment he's there for us."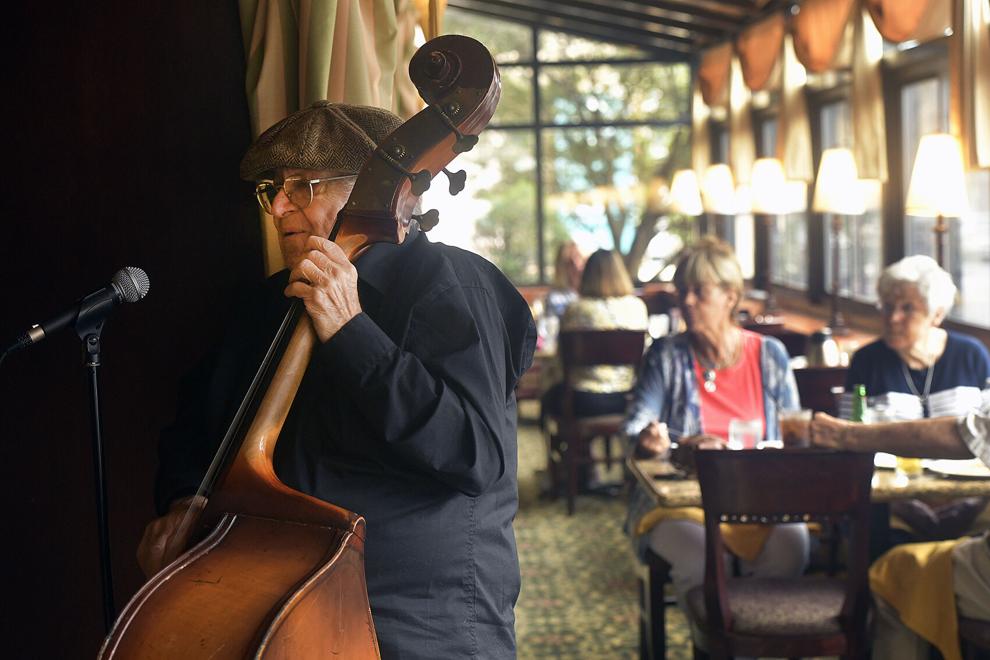 Pencola said they love to perform, because when "God gives you a little gift … you're supposed to use that gift and give it to people."
After the piano and bass go silent, Filia gets a brandy, takes a seat and talks with the folks who came to hear them play.
"Every time you're with him, all the points of contact are going through him," said Shorto, who recently held a "Smalltime" book signing at Harrigan's. "Whoever else knows each other, it's all kind of through him. He's a natural kind of master of ceremonies."
Barletta encouraged local music fans to come out and hear Filia play the bass, sing and tell his stories.
"We all know we're not going to be here forever, but it's just a joy to listen to him perform," Barletta said.
Barletta summed up his feelings toward his friend, saying, "I think what we have in Johnstown is a national treasure."