Both of Marsha McDowell's sisters are living in Texas and have encouraged the Johnstown native to head south as well.
"She's invested in Johnstown," her sister Carol François said. "She loves the place."
Both François and McDowell said McDowell's affection for the city comes from their father, the late Wilmer Segar, a long-time maître d' at Sunnehanna Country Club.
"My dad loved Johnstown," McDowell said in a video interview from her home in the Hornerstown neighborhood. "He only had good things to say about the town, so I'm carrying on the tradition. He lived to be 102, and he lived to see an African-American president. He was delighted with that."
McDowell has been a familiar face around the city, from her involvement in Bottle Works Ethnic Arts Center's Black History Month programming in the 1990s to her Johnstown Hat Ladies performances and her current volunteer work teaching young people to sew through Hope 4 Johnstown's classes at the Greater Johnstown YWCA.
She has worked in social services for Cambria County Head Start for more than four decades.
An annual hat show at the Cambria City arts center began as a Black History Month event and continued to celebrate African American heritage when it was moved to May to take advantage of better weather, McDowell said. The Hat Ladies primarily featured McDowell and her friend, the late Patricia Holifield. It grew out of their involvement with Bottle Works.
"For 20 years, we did performances and different social events," McDowell said. "It was quite a lot of fun sashaying around."
The Hat Ladies also described each hat and told its story during their program.
"It was great fun, and we got to meet a lot of interesting people – a good cross-section of the community," she said. "We did a lot of groundbreaking things because, in some of the areas we went, there weren't a lot of African Americans, if any."
After Holifield died in August 2017, McDowell attempted to continue the tradition with some younger enthusiasts. There were a few shows, but McDowell said she's not sure if it will come back after the COVID-19 restrictions are lifted because the chemistry was no longer the same.
'Celebrating her heritage'
The original Bottle Works programs were funded in part through grants McDowell helped obtain through a non-profit, All About Us.
"We were promoting education and different things in the community and trying to unite the community as well," McDowell said. "It was All About Us – not only us as Black people, African American people, but us as Johnstown people – just people."
Rosemary Pawlowski, Bottle Works founder, described McDowell as "a many-dimensional champion of African American culture." McDowell promotes accurate information for school curriculum and mentoring within the Black community, Pawlowski said.
"Never defensive, Marsha is all about proudly celebrating her heritage," Pawlowski said. "If she is not the presenter, she makes sure people learn – and finds the best person to speak of the rich history of African Americans."
François is also an advocate for the Black community. She is one of two teachers for an online class and co-hosts a weekly podcast, both titled "Why Are They So Angry? Systemic Racism: See It, Say It, Confront It."
Both women credit their parents for inspiring them to be strong advocates for their beliefs.
"What started me on this path is: I am a Black African American woman," François said.
Their sister, Sylvia King, of Arlington, Texas, retired from Verizon.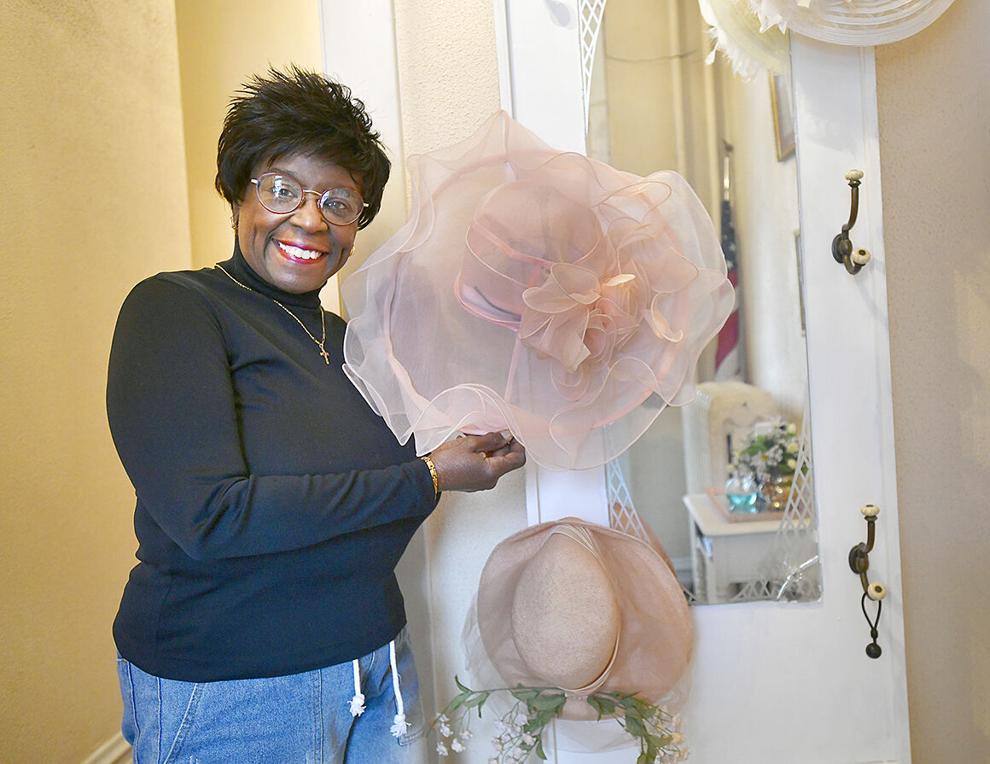 Although she admires some political leaders, McDowell said her own family and her church family at Mount Sinai Institutional Baptist Church in East Conemaugh Borough have been her biggest inspirations, along with local Black leaders.
"There were political figures, of course, but you are surrounded by who can influence you the most," McDowell said. "Your community can influence you the most. I'll never meet Michelle Obama. I'll never meet Hillary Clinton."
'There were boundaries'
Growing up in the Kernville section of the city, McDowell and her sisters were aware Blacks were not treated equally.
"We knew that there were boundaries because there were certain places that you could not go, back in the '50s and '60s," McDowell said. "We were well aware of that, and we wouldn't go there."
McDowell recalled her godmother taking family members to a company picnic at a complex with a swimming pool. Two of her male cousins and their father headed to the pool to swim but came back, dejected.
"They didn't allow Blacks to swim there because their charter did not allow it," McDowell recalled the park manager telling a company representative.
"The party took a turn after that," she said.
The current political situation has been eye-opening, she said.
"In the past four years, a lot of things have been exposed that were not exposed before," McDowell said. "People kept their political views to themselves and to the voting booth. Now, some of their thinking was allowed to come out in the open and it reared its ugly head. ... Some of the people we didn't think were racist were exposed. The covers were pulled off of them, and they were shown for what and who they really are."
'You have a friend' 
Although McDowell doesn't approve of all the tactics used by some in the Black Lives Matter movement, she says the issue of discrimination had to be brought to national attention.
"Black lives matter just as much as white lives," she said. "Because they have been so mistreated and so maligned, you have to have some genre to bring it to the forefront to say, 'Hey, we matter.' All lives matter, yes, but we have to bring attention to the ones who are suffering."
The mother of two adult daughters, McDowell uses a parental example to illustrate the reality.
"If there is a group of children playing and one child is injured or hurt, you want to take care of that child," McDowell said. "That's where your attention goes."
McDowell admits she is not sure how to improve race relations, but said it begins with basic civility.
"To me, people are people," she said. "We have to treat people as people and enjoy them for who they are and what they are. You can't look at all the white people as all the white devils and all the Black people as all the Black devils. It's not like that."
Again, she drew on her own experience as a mother: "I told my children, 'You don't have a Black friend or a white friend. You have a friend.' "