Two Johnstown natives are listed in the credits for a film that is up for an Academy Award.
Mike Owens of St. Paul, Minnesota, is an animator and former NFL wide receiver Andrew Hawkins is an executive producer for "Hair Love."
The film written and co-directed by Matthew Cherry is nominated in the category of Best Animated Short Film.
Owens, 46, is a 1991 graduate of Greater Johnstown High School. Hawkins, 33, graduated from Bishop McCort High School in 2004.
The 92nd Academy Awards will be televised Feb. 9 by ABC.
The two did not know each other while in Johnstown, and were not aware of the common background as they worked separately on the film, Owens said.
A childhood friend of Owens figured it out.
"Bruce Haselrig Jr. was in school with me," Owens said. "He figured it out. I was just blown away to find out there was another person from Johnstown working on it."
Cherry is also a former NFL player, who turned to film making in 2007. He knew both Owens and Hawkins through their professions.
When he decided to develop the "Hair Love" project, he contacted Owens to be part of the animation team, knowing the Minnesota resident could work from his home studio. Then he reached out to Hawkins to help support and promote the production.
"He hit me up with a short film idea to see if I could help him in gathering attention and creating a buzz around the project," Hawkins said. "It is a film I believed in. I have two daughters."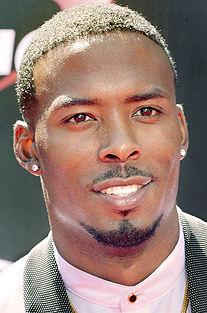 The project started as a children's book, written by Cherry, with illustrations by Vashti Harrison.
Owens said it was inspired, in part, by viral YouTube videos of African-American fathers learning to style their daughters' hair.
In the book and the animated film, a father is challenged to help his young daughter achieve the perfect styling for a momentous day.
"I thought it would be an important film to see come to life," Hawkins said. "I was hitting up anybody I could."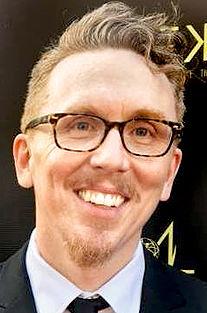 The project attracted some important figures in entertainment and sports industries, including former NBA players Harrison Barnes and Dwyane Wade, Dreamworks director Peter Ramsey, "Keanu" writer and star Jordan Peele, and more.
"It's been really good. It's an amazing story," Hawkins said.
Owens is part of a 34-person animation team.
"They were people all over the country working on this stuff," Owens said. "That's how these things get done."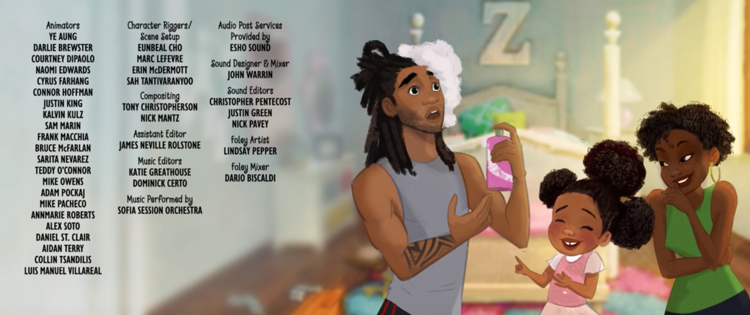 Each animator is given a scene or scenes to work on. Owen's work includes the daughter waking up and greeting her cat and a scene in which the father goes into a fight ring to battle the hair monster.
"They are small chunks of the film," he said.
The rough scenes are submitted to the directors for notes and instructions for refinement until all the animators' work is compiled and digitally "smoothed" into the final product.
Team members knew "Hair Love" was in the final selections for Oscar nomination. Cherry, Hawkins and others producers and directors gathered in a Los Angeles area home to watch the nominations announcements, which began at 5:18 a.m., Pacific Time, on Jan. 13.
"It was amazing," Hawkins said, recalling the early-morning excitement. "The phone started blowing up. It was really cool."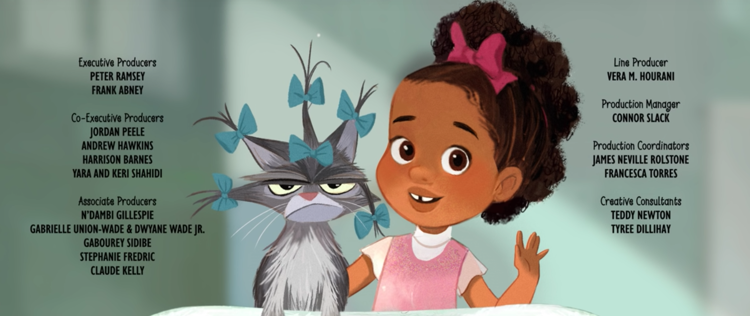 The directors' party was recorded and posted online for other team members. Owens watched later the same day and learned "Hair Love" was nominated.
"I was watching a video of the watch party," Owens said. "They were all losing their minds in the room."
Owens has been working in animation for more than two decades. While studying film and animation at Columbia College Chicago, he launched his career as an animator on "The Animaniacs." He was working with Hanna-Barbera veteran Jon McClenahan.
He met his wife and fellow-animator Wendie Owens while working on "The Animaniacs." The couple now operate their own animation studio, WOMO Studio in St. Paul.
His parents, David and Kathleen Owens, live in Upper Yoder Township.