JOHNSTOWN, Pa. – As Vision Together 2025's plan to bring Ukrainian war refugees to the Greater Johnstown region moves forward, more details are emerging about how far along the process was when the group was considering a similar program for Afghan war refugees in late 2021.
Some of the new information contradicts previous public statements made by the organization.
Vision announced on March 10 that it had received a $100,000 grant from a private donor to build capacity for Ukrainian refugees in the region.
"There's uncertainty right now with the Ukrainian side of the discussion," Vision Together 2025 President and CEO Mike Tedesco said during a telephone interview. "Based on the generosity of Johnstowners, through Community Foundation for the Alleghenies, we now have a respectful budget to really get things done in a professional manner.
"Our next steps are to understand the pathway forward, to connect with resettling Ukrainians. The conversations in the coming business days and weeks are going to focus on them."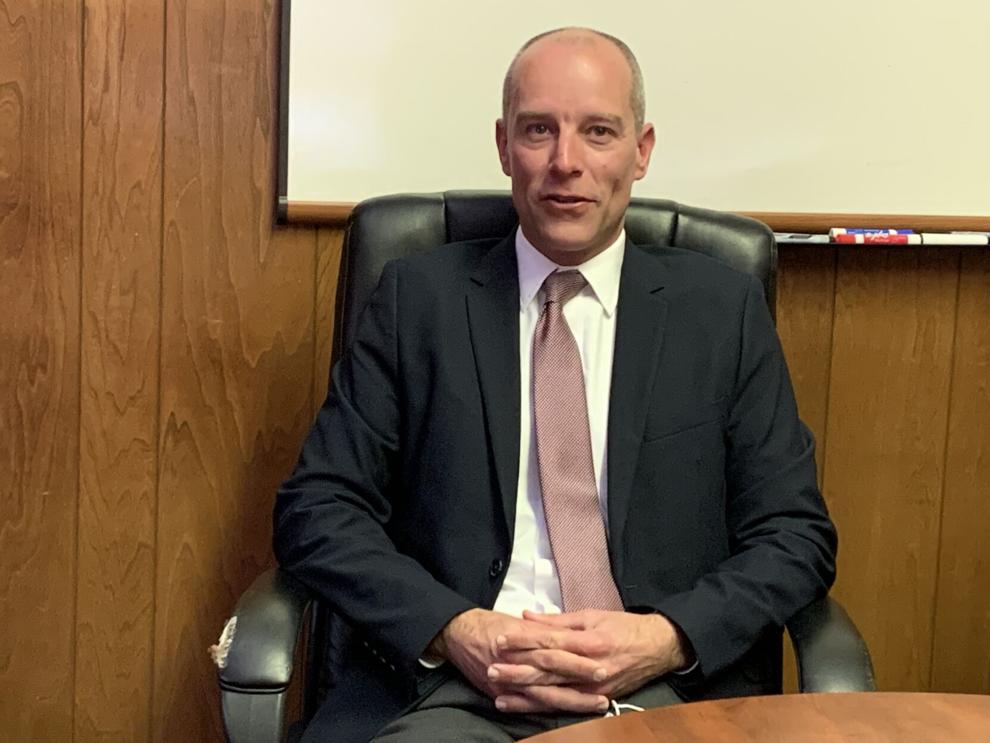 In January, plans concerning Afghan refugees became publicly known when they were mentioned in the minutes for a meeting of the Cambria County Planning Commission, where Ethan Imhoff, a Vision board member, previously served as executive director before becoming Johnstown's city manager.
Shortly thereafter, Tedesco wrote an op-ed in The Tribune-Democrat that stated: "While the topic of exploring Afghan refugees amongst immigrants from many other countries was reported at a Cambria County Planning Commission meeting, Vision Together 2025 and Cambria County have no plans to attract refugees to the region.
"The topic of potentially attracting Afghan refugees has taken on a life of its own, and people are sharing many things that simply are not true."
Hire made to 'help attract ... refugees'
But Vision documents obtained this week by Johnstown resident John DeBartola through a Right-to-Know request show that a plan existed.
The agenda packet for Vision's December 2021 meeting included a contract for hiring Johnstown resident Chad McLaren to "help attract migrants and refugees to Johnstown." The document, dated Dec. 6, was already signed by Tedesco, but not yet by McLaren, who confirmed he accepted the arrangement and returned the contract on Dec. 17.
The contract called for McLaren to:
• Pursue and establish a relationship with a national refugee resettlement agency.
• Coordinate with public and private service providers to build capacity to place refugees.
• Coordinate with landlords to provide housing for refugee families.
• Coordinate with local employers to provide jobs for refugees.
• Research and pursue funding opportunities to help build capacity for refugee placement, including administrative expenses.
"I have provided basic economic and demographic data to better understand our region's viability for potential immigration recruitment," McLaren said. "Also, I have submitted a plan outline that recommended conducting a community and labor market assessment to identify the labor needs and recruitment challenges of private-sector employers in the region."
He worked on the refugee resettlement plan into March.
"My resignation came after last week's announcement of a grant for Ukrainian resettlement, which I felt was beyond my ability to manage effectively," McLaren said. "Also, my commitment to the U.S. Navy Reserve will require me to be out of the area for an extended period later this spring."
When asked about the differences between McLaren being contracted in December and writing a few weeks later that "no plans to attract refugees to the region" existed, Tedesco responded: "Chad is extraordinarily talented. He is a military vet, saw active duty, currently Navy Reserve, born and raised in Cambria County, and he's pursuing a planning degree at IUP (Indiana University of Pennsylvania), as we speak, so he's really a perfect fit to help us plan for resettling households within Greater Johnstown, so that's the reason why we contracted with him."
'Human Capital Project' detailed
An agenda packet for Vision's November board meeting included information about what was called the "Human Capital Project." The public relations effort for the plan was called "Back to Our Roots."
"This campaign has two different phases – introduction and execution," according to the memorandum. "The first phase of the campaign should begin two or three weeks before the execution phase which is officially introducing the public to Vision Together 2025's Human Capital Project Plan.
"The first phase of this project is focused on reminding the community of Johnstown's history. This city was built by immigrants to this area. We are all descendants of immigrants and should be proud of our past. This phase is important in setting the stage for our announcement. It will help members of the community remember what the city was built on. The components of this phase of the campaign include the use of social media and newspaper features."
Phase Two was to be "when we introduce our Human Capital Plan to the public."
No set date to begin the program was established, but it was noted: "The timeframe of the campaign would depend on when the refugees would arrive. The first phase can begin as soon as possible or can be launched two to three weeks before the announcement/press release is scheduled to go out."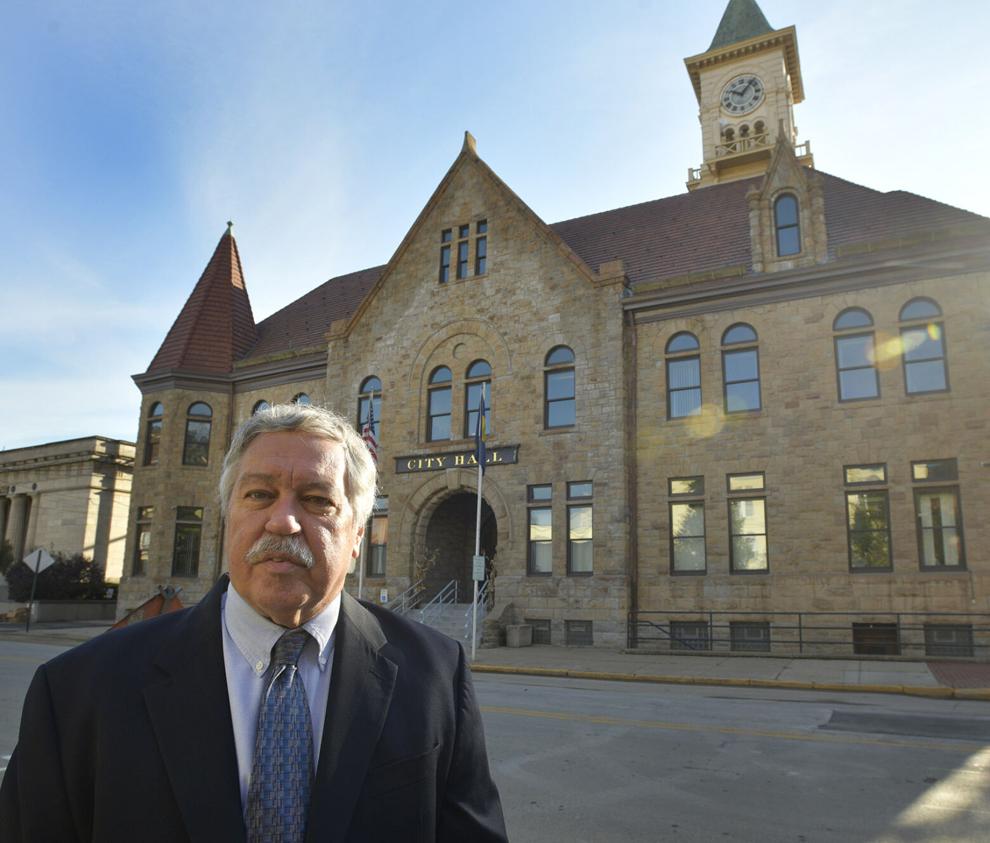 When the program first became publicly known from the planning commission's minutes, Johnstown Mayor Frank Janakovic, a Vision member, said the organization "has been exploring a plan that would potentially bring five to 10 legally vetted immigrant – immigrant – families with skills appropriate to fill some of the many jobs available in our area" during Johnstown City Council's January meeting.
But a Vision document made public shortly thereafter showed that a plan for "up to 100 ... Afghani families" had been considered.
Information was provided in the newly released November meeting packet about a social media campaign, plans for newspaper articles, a press conference including a list of proposed speakers, documentaries, getting veterans and city leaders to speak in support of the initiative, a web page and information for employers as ways to promote the program.
The November memorandum also provided details about four areas: "Engage with the Feds and National Non-Profits," "Partner with the Commonwealth," "Grow Our Capacity to Absorb Refugees" and "Gain Support."
The discussion involved how to execute an agreement with the federal government, build local English as a Second Language capabilities, and "brief city leadership on our plan."
It was revealed that Vision had discussions with the office of Pittsburgh's mayor, along with state and national nonprofits operating within the sector.
"The questions that we were trying to answer back late last year really revolved around, 'OK, what are the actual mechanisms to connect with immigrants? And then how do we be selective from our side when we're helping households relocate to Johnstown?' " Tedesco said.
"It's kind of the same dynamic with helping people move to Johnstown from other parts of the country. How do we be a welcoming community? How do we help connect them with jobs and connect them into the community?"
He added: "Plans are not static documents. They change as information comes in and as diligence is conducted. Plans adapt over time, and cities that grow are cities that are adaptable with their plans."
Calls made for 'transparency'
State Rep. Frank Burns, D-East Taylor Township, has called for Vision members to provide information about the plan to the public.
"Vision 2025's lack of transparency is disturbing," Burns said. "It's time for Vision to emerge from the shadows and open their board meetings to the public, proving they want to be a transparent community-driven organization."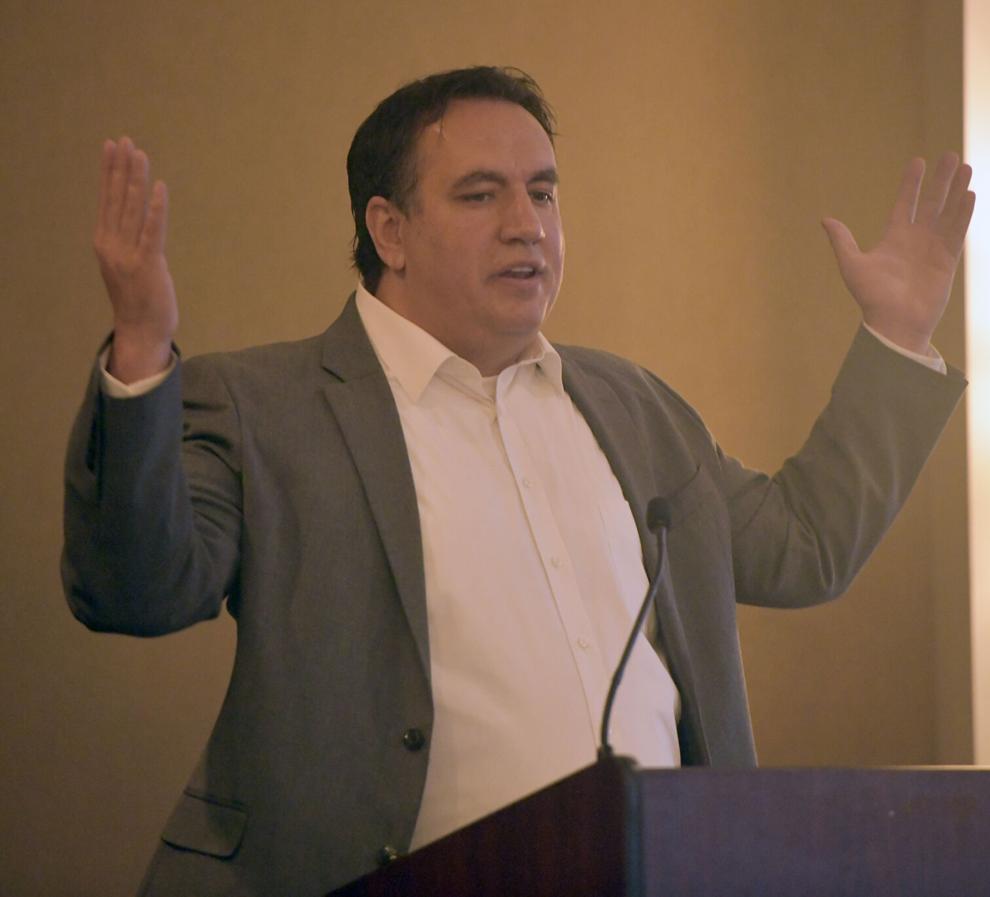 State Sen. Wayne Langerholc, R-Richland Township, has asked for clarity about the plan, too.
"I was first apprised of this situation in early January after reports surfaced regarding bringing refugees to our area," Langerholc said. "What I was informed by board members at that time is in direct contravention to the documents that have been recently obtained."
Tedesco has referred to the complaints as a "manufactured" controversy and pointed out that many nonprofits, such as churches, can work to bring refugees into a community.
Vision's role in local government debated
Other documents found through the RTK request provided details about the role Vision played in acquiring the city's recent $24.5 million U.S. Department of Transportation Rebuilding American Infrastructure with Sustainability and Equity (RAISE) discretionary grant, developing plans for how to spend Johnstown's more than $30 million in American Rescue Plan funds from COVID-19 relief and how one member received a request from then-Interim City Manager Daniel Penatzer "to help provide information to influencers who live in the city to understand and support the referendum to allow the City Manager to live outside the City of Johnstown."
"I believe that the documents show that the Vision Together 2025 board has been operating as an alter-ego controlling the government," DeBartola said.
Government agencies gave funds to Vision in 2021. $20,000 came from Johnstown City Council, and $90,000 came from the Cambria County commissioners.
"Since 2015, when Vision 2025 was created, Vision has a proven track record of volunteers working on capture teams collaborating on projects for the betterment of Cambria County and the City of Johnstown," said Cambria County President Commissioner Thomas Chernisky, a Vision board member.
Chernisky complimented recent work done by Vision capture teams in developing a mountain bike trail, painting a mural and developing other projects.
"Vision 2025 has served as a catalyst to connect people to our rivers," Chernisky said. "The new message is our rivers are no longer a reservoir of pollution but now can be seen as a key element of outdoor recreation, historic preservation and business development. Vision has leveraged approximately $5 million through grants and donations, along with federal and state support to enhance our rivers and waterways.
"Vision has a track record of collaboration with federal and state officials working together to be awarded a competitive $24 million RAISE grant that will update our infrastructure. We are seeing private sector investments in the city that's increasing property value and adding jobs to Cambria County."
JHA 'not in a position' to house refugees here
The stated goals of Vision's refugee resettlement plan, whether involving Afghanis or Ukrainians, have been to help those in need, provide workers for what Vision describes as 1,000 open local jobs, diversify the area and address the population decline that has caused the city to lose almost 40,000 people in the past century.
"Economies grow when population grows, and for 80 years Cambria County's population has declined," Tedesco wrote in his op-ed. "Vision Together 2025 is committed to reversing population loss in our community. It's our No. 1 concern, and the most recent idea of attracting skilled immigrants from all places is one of many being explored, including growth of a very successful work-from-home initiative that attracted 10 new families to our community last summer."
Vision members have said the plan would involve only vetted legal refugees who could be paired with jobs.
Burns and others have raised questions about whether the city, in which almost 40% of the population lives in poverty and social services are already strained, could support individuals who fled a war zone with limited possessions.
Housing is another issue for consideration.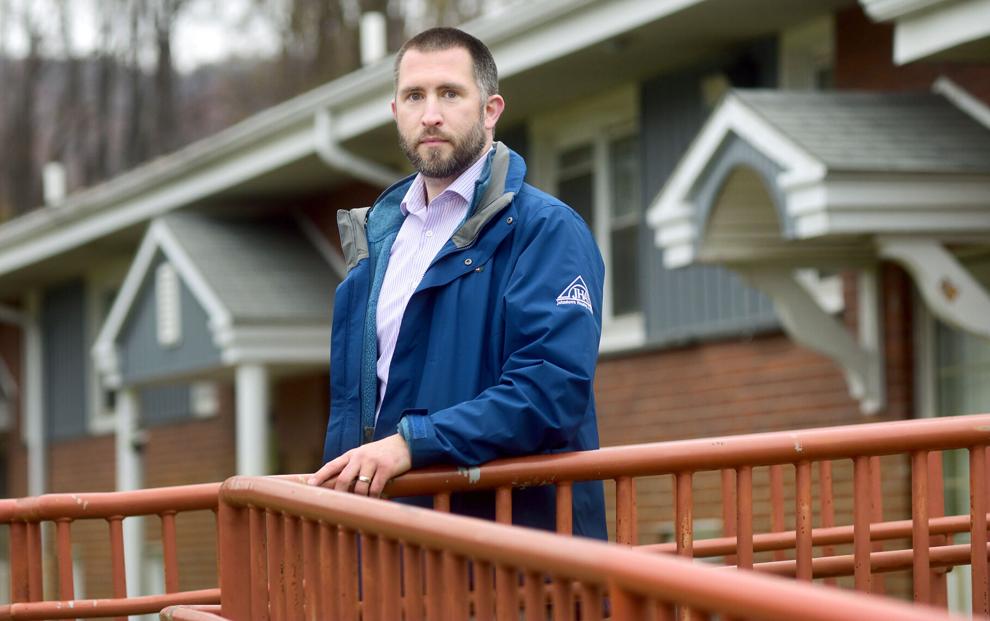 The subject arose in November when Johnstown Housing Authority Acting Executive Director Mike Alberts met with Vision members to discuss what he described as "our normal operations" during what was "a good opportunity to present 'JHA 101' to community leaders."
"Refugees were only discussed by way of someone bringing up a rumor about us housing refugees," Alberts said. "I think it was South American refugees since I heard that last year from different places. My answer to questions about us housing refugees is always the same. We're at 98% occupancy with a waiting list and don't have anywhere to put refugees. HUD (U.S. Department of Housing and Urban Development) has never reached out to us about housing refugees.
"If there are refugees in need of housing and other assistance, I truly hope they are able to get that help, but JHA is not in a position to provide such a service unless directed and supported by HUD."
Confidentiality policy given to Vision board
Late last year, Vision Together 2025 board members were given a general confidentiality policy to sign. The document described information, whether observed, written, or verbal, as confidential if:
• There is a reasonable expectation of privacy in handling the information.
• Disclosure of information may result in harm to the reputation of the person(s) and/or organizations involved.
• Disclosure of information jeopardizes the initiative.
• Disclosure of information will result in a violation of any applicable agreement, regulation or statute.
"Confidentiality agreements are standard operating procedures for all boards," Tedesco said. "This is just the fundamentals of doing business, essentially. If you sit on a board, then the expectation is you don't talk about the business of that organization openly and publicly with others who do not sit on the board."
The agreement did not specifically mention the refugee plan, but it was given to members at the same time as the discussions were occurring.
Vision members were never previously presented with confidentiality agreements, but Tedesco pointed to a change in Vision's legal status as to why members were being asked to sign the policy then.
"We just formed as a legal entity officially right around the middle of last year," Tedesco said. "I believe it was summer when we got the letter from the IRS, stating you are now officially a nonprofit. That's what stimulated that conversation. It's time to do the things that boards do from a fundamental perspective."
'In the public interest'
At least eight Vision board members are currently elected officials or involved with governmental agencies – Imhoff, Janakovic and Councilwoman the Rev. Sylvia King with the city; Chernisky with Cambria County; Greater Johnstown School District Superintendent Amy Arcurio; Johnstown Redevelopment Authority Executive Director Melissa Komar; RDM Johnstown LLC (the company that manages the Greater Johnstown Water Authority) Resident Manager Michael Kerr; and Johnstown Redevelopment Authority board member Mark Pasquerilla.
"Elected officials sitting on nonprofit boards is not unique to Cambria County. It's common across the country," Tedesco said.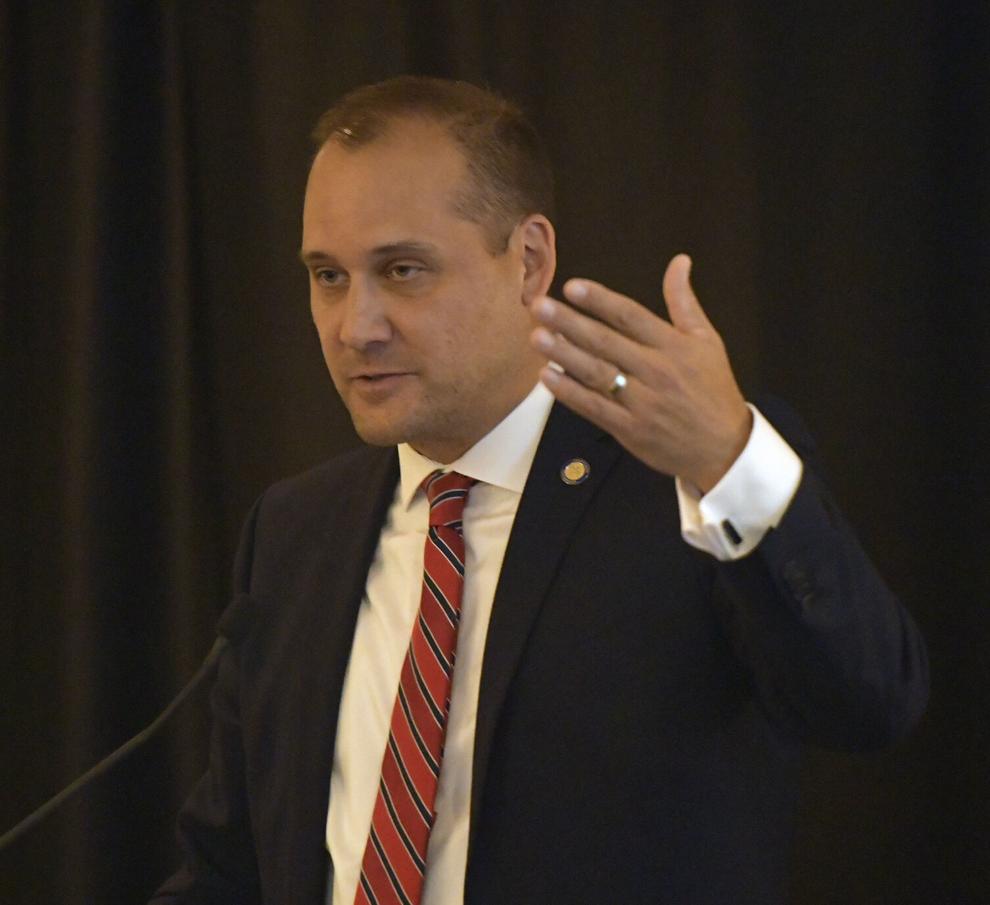 Burns and Langerholc have objected to the government officials being asked to sign confidentially agreements.
"To require board members purported to be working on behalf of the community to sign confidentiality agreements that eclipse the normal parameters of administrative, legal or personnel issues is troubling and concerning," Langerholc said. "Anytime tax dollars are at issue full transparency is paramount."
Burns added: "It's hard to imagine elected officials and government employees being asked by Vision Together 2025 to sign a confidentiality agreement. Elected officials and public employees are paid by the taxpayers, first and foremost, they have responsibility to the public – not some nonprofit corporation. Do these elected officials and public employees answer to Vision 2025 or the taxpayers?"
Langerholc did not immediately respond to a short-notice follow-up question asking if he ever signed a board confidentially agreement during his time as an elected official. Burns replied: "I don't believe I was ever asked to sign a nondisclosure agreement."
Melissa Melewsky, media law counsel for the PA NewsMedia Association, provided a legal perspective.
"If the board members are participating in a private nonprofit organization (and it appears they are), I don't see a legal or First Amendment issue with the confidentiality agreement, although I would argue it's not in the public interest, in light of the roles played by the board members and the organization itself," Melewsky wrote in an email.
Melewsky continued: "I'd also add that the issues being discussed (are) important to the community, and the folks talking about them are public officials. Both of those factors weigh heavily against confidentiality terms and in favor of the free flow of information."
Eight Vision members in government roles were asked if they signed the confidentially agreement.
Janakovic and Komar said they received the document, but did not sign it. Imhoff and Kerr acknowledged receiving the questions, but did not respond further.
"What I do before I sign anything, I always give it to our solicitor, Bill Barbin, at the county," Chernisky said. "I don't remember signing anything. I would have Bill review everything before I would sign anything. … Put it this way, I don't remember signing it, and he doesn't remember reviewing it, so I didn't sign it."
King did not feel she had time to adequately review the documents before commenting.
Pasquerilla was asked to comment as a member of JRA and Vision. He responded: "Would love to speak with you, but I'm not an authorized spokesperson for either Vision or the JRA, as you know. As a private citizen, I have many interesting ideas about this issue."
Arcurio did not respond to the question about the confidentially agreement.