NICKTOWN, Pa. – Sgt. 1st Class Matt Dubovecky said on Wednesday that he hopes he can build something on his Cambria County farm that he can pass down to his children.
Dubovecky, of the Pennsylvania Army National Guard, founded Dubovecky Farms in Nicktown in 2018 as a first-generation, veteran-owned farm.
He and his wife, Sharon, bought the property shortly after he returned from a tour in Afghanistan about eight years ago. They live there with their four children: Emma, 8; Olivia, 5; Lucas, 3; and Eli, 16 months.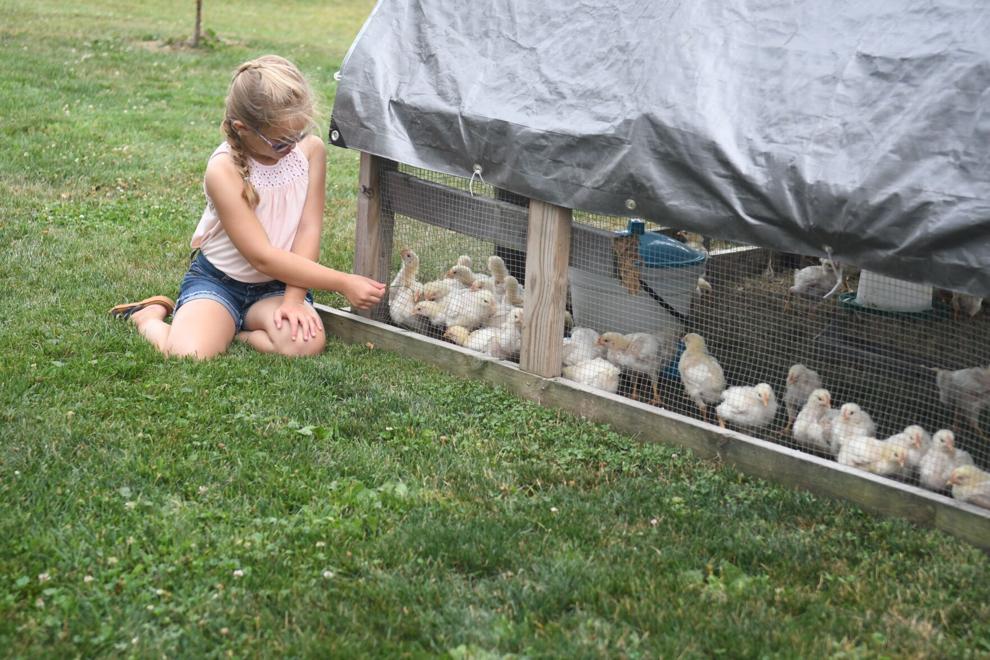 Currently, the farm produces corn, soy, eggs, poultry and pork. Dubovecky said that he would like to expand the operation to include cattle and hay and to increase poultry, pork and grain production.
He explained that having the animals on the farm is what helps make it a family business despite the challenges.
"If we didn't have livestock, it would probably be a lot easier, but the livestock is what gets the kids involved with chores, and it pulls everybody into the operation," Dubovecky said.
Currently, the farm deals in direct sales, which means its products can be purchased directly from the farm. More information can be found by visiting Dubovecky Farms on Facebook.
Mimi Thomas-Brooker, director of the Pennsylvania Veteran Farming Network, was on hand for a tour of the farm on Wednesday. She said that the network was formed in 2013 for veterans, military personnel and their spouses who farm and own agribusinesses.
She explained that the organization helps connect veteran farmers to resources.
"We approach it in a manner of what's connected, because whether you're coming home, you're in the military, or whether you're just new to farming, the number of resources in Pennsylvania are a blessing and a challenge," she said. "We try to help veterans and military navigate and save their time by pointing them to their sources that we have vetted and we know will work."