SOMERSET – Residents and public officials gathered Saturday in Somerset to learn more about how to get involved with President Donald Trump's reelection campaign.
"We want to be here to serve the people of Somerset," organizer Jan Remington said in an office space attached to Cober Cummins.
"They are our neighbors, our friends and our family."
The Trump Victory Pennsylvania Turnpike Training Tour rolled into the region after holding events in the western part of the state on Friday.
John Koons, Pennsylvania director of Trump Victory Leadership initiative, showed attendees a presentation on how they could help Trump with his campaign.
That included how to build local community support, organize groups to help and registering individuals to vote.
Remington said it was also to show the guests how to talk to others about Trump and the Republican Party.
Similar events had been occurring online during the COIVD-19 pandemic, but this was the first official use of the Somerset office for the 2020 reelection campaign.
The space was also used by the party during the 2016 election.
"This is to kick off the opening of the campaign from strictly virtual to going out to communities and doing more in person," Somerset Republican Party Chairman Guy Berkebile said.
He saw the event as an opportunity for the party to get more supporters involved.
"We want people out," Remington said. "We want them educated."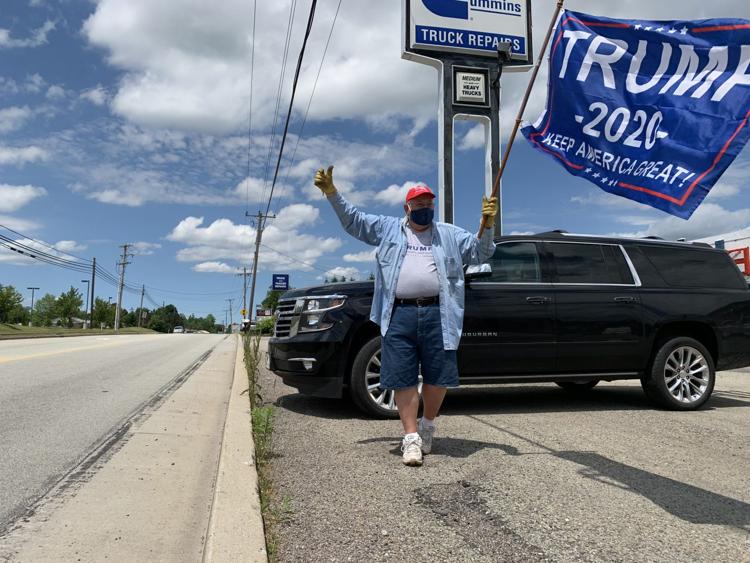 Miguel Saviroff said he was there for educational reasons and the fellowship of Republicans.
He said personal freedoms were a concern of his, having grown up in Venezuela, and that's a matter he wants to address with younger generations.
"We need to make sure basic, individual freedoms are protected," Saviroff explained.
Vivian Berkebile brought her grandson, Jacob Seese, 6, to the event to see what was being put together for the reelection campaign.
Vivian Berkebile, who previously served as vice-chair in Somerset, said she wanted to touch base with people she knows.
She brought Jacob because he's a fan of Trump.
U.S. Rep. John Joyce, R-Blair County, paid a visit to the training as well.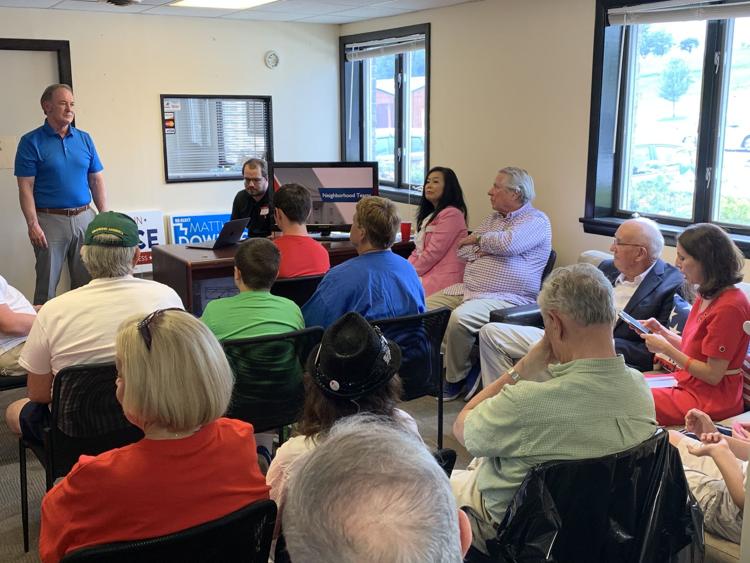 He spoke to the group about campaign topics and shared his thoughts on why he supports Trump. Joyce said he wouldn't have run for congress if it weren't for the president.
Joyce told the group that they have a choice in November and that choice is between socialism and freedom.
Voting for Trump is a vote for freedom, Joyce said.
"I think the grass-roots support Trump has in south-central and southwestern Pennsylvania will allow him to win," Joyce said.
Vivian Berkebile was also confident Trump would win the election again, adding that she thinks it'll be a "landslide" victory.
Guests were encouraged to stay after the presentation to ask questions and find out more about how they can help.
The tour moved on to events in Greensburg, Pittsburgh and Zelienople.