A recommendation made in the grand jury report, which was released one year ago on Aug. 14, 2018, following an investigation into child sexual abuse and cover-up in six of Pennsylvania's Roman Catholic dioceses, has become one of the most contested and legally challenging issues in the state capital over the past year.
The panel called for lawmakers to create a retroactive window during which alleged victims of abuse can file civil claims even if the statute of limitations, which is currently age 30, has already expired.
Last year, the state House passed a measure, championed by state Rep. Mark Rozzi, D-Berks, that would have eliminated the criminal statute of limitations and created a two-year window for civil claims. Gov. Tom Wolf and Attorney General Josh Shapiro, both Democrats, support the window.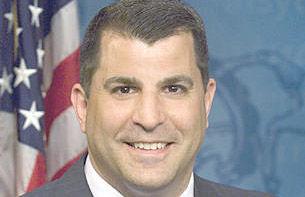 A "look back" provision – that would involve claims made against institutions, such as the church – has been opposed by the Pennsylvania Catholic Conference, Insurance Federation of Pennsylvania and President Pro Tempore Joseph Scarnati, a Republican. Majority Leader Jake Corman, R-Centre, has, in the past, expressed concerns about possibly creating different standards for different public and private entities.
"No doubt, I would have liked to have seen at least something passed already out of the House and Senate and signed by the governor," Rozzi said. "Unfortunately, for the last two sessions, we were able to get the two-year window passed out, but, of course, it died both times in the Senate."
Opponents question the constitutionality of a retroactive clause.
"I'm always supportive of any changes we make today and moving forward, especially on the criminal side," said state Sen. Pat Stefano, R-Fayette, whose 32nd District includes Somerset County. "I always encourage everyone I talk to to not wait, to report right away. That is the key. We have to get any perpetrators off the streets, so that we don't affect any other victims. That is No. 1. I'll support any legislation that works in that direction. But any type of 'look back' I do not support. It's so hard to judge yesterday by today's standards. It's not only unconstitutional, I just don't think it's right."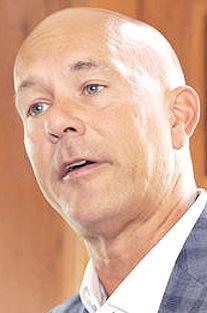 This session, Rozzi teamed up with state Rep. Jim Gregory, R-Blair County, on a new approach. Rozzi put forth HB962, which would prospectively change the civil statute from age 30 to 55 and eliminate the criminal statute that is currently 50. Meanwhile, Gregory's HB963 calls for a constitutional amendment – ultimately decided by voter referendum – to create the window.
Both passed the House.
"What we have said in the bills – because we made them tied together – that only the prospective piece will become law once the Senate passes both pieces of legislation in one session," Rozzi said. "If the Senate wants that prospective piece, they have to pass the constitutional piece and let House Bill 962 go to the governor's desk to be signed and into law, and then House Bill 963 will gear itself back up for the 2021 session to be moved in the beginning of the session – because we'll need the House and Senate again one time – and then to the voters. Best case scenario would be in the primary of 2021."
Corman's office supplied an email comment pointing out the bills are currently under consideration by the Senate Judiciary Committee. "As a standard practice, Senator Corman does not like to get out ahead of our committee chairs," according to the statement.
Scarnati did not respond to requests for an interview.
"Let's be honest," Rozzi said. "Corman and Scarnati, those are the only two people that stand in the way. If either one of them said, 'Let's put this bill up and just let the Senate vote on this and see where it shakes out' we know both bills pass.
"We could have got it done the last two sessions if one of those men had a little bit of courage to stand up and do the right thing, but they didn't."
Some proponents of the two-year window have argued the process of a constitutional amendment would take too long.
In a commentary piece for the Pennsylvania Capital-Star, Kathryn Robb, executive director of Child USAdvocacy, an advocacy group for the civil liberties of children, said HB962 would not provide justice for the "vast majority" of the children abused by the more than 300 priests mentioned as alleged abusers in the attorney general's report. She described the constitutional amendment as "by no means an easy or swift process, and there is certainly no guarantee."
"These linked bills are no shiny victory trophy," Robb wrote. "For most victims, they are an empty gift, with an empty promise – the perfect Trojan horse of justice delayed and, ultimately, denied."
'Just how it works'
The Insurance Federation of Pennsylvania, a nonprofit trade association that represents companies that account for half of the premium volume written in the commonwealth, is one of the strongest opponents of the retroactive window.
Sam Marshall, the federation's president and CEO, said his organization has a "unique concern with retroactively creating liability without retroactively allowing for premium."
"Insurance companies charge a premium," Marshall explained. "They establish reserves for claims that they incur. Once a statute of limitations has passed, an insurance company is no longer allowed to keep money in reserve because the regulator says, 'You know what, you can't just keep on holding onto that money because you don't have any liability, the statute of limitations has passed.' So when one embarks on a reviver, from an insurance perspective, one is saying, 'OK, you didn't charge a premium, you have no reserve for this, nonetheless you're on the hook.' " We understand the broader picture. We understand that insurance concern is secondary for many people. Nonetheless, it's a very real problem for the fiscal stability of our industry."
Creating a retroactive window could lead to increases being passed along to other insurance customers, according to Marshall.
"If you're asked to charge your rates, which you didn't charge in premium, you can't make money out of whole cloth," Marshall said. "You then have to charge everybody more money. It's just how it works."
Along with the reviver proposal, the grand jury made three other recommendations – eliminating the criminal statute of limitations for sexually abusing children, clarifying penalties for a continuing failure to report child abuse, and specifying that Civil Confidentiality Agreements do not cover communications with law enforcement.
"I don't know that those protections should be tied to a reviver measure," Marshall said. "I never thought that made sense. … Those have been proposed and we would hope that they would be enacted without the tie to the reviver measure."
Marshall's organization supports dioceses using financial compensation funds for victims of clergy sexual abuse.
'Reviewing these claims'
Following the release of the report, the six dioceses, along with the Archdiocese of Philadelphia, which had been the subject of two past state investigations in 2005 and 2011, established funds to be used for compensating victims of past clergy sexual abuse.
The Diocese of Altoona-Johnstown was the only diocese in the state that did not set up a fund, citing a lack of money after previously spending more than $21,491,052 combined in settlements/awards, legal fees, survivor counseling and clergy compensation, from July 1, 1999, until Dec. 1, 2018.
Harrisburg and Greensburg opened funds administered by Commonwealth Mediation and Conciliation Inc. from Massachusetts. Both closed in May.
Five others, administered by Camille Biros and Kenneth Feinberg, two Washington, D.C. attorneys, remain active. Alleged abuse victims can submit claims in the Philadelphia, Pittsburgh, Scranton and Allentown dioceses until Sept. 30. The deadline is Aug. 15 in the Erie diocese.
The dioceses establish the parameters for their programs and then have the administrators make decisions on individual cases.
"The programs are very similar," Biros said. "They all have little nuances. It's going well. We're very busy reviewing these claims."
Biros and Feinberg handled similar funds in New York.
"They saw what we designed for the state of New York," Biros said. "We did five dioceses in New York, starting with Cardinal Dolan, the Archbishop of New York, who was the first one to brainstorm and ask us to design a program. We then ended up with five dioceses in the state in New York. The folks in Pennsylvania were watching the progress and the success of the program and soon, starting with Philadelphia, asked us to design similar programs for five of the dioceses in the state of Pennsylvania."
So far, more than 700 claims have been filed in the dioceses administered by Biros and Feinberg with almost 300 having reached conclusion. An aggregate of approximately $43 million has been awarded in those claims.
"I think it's consistent with what we saw in our New York programs," Biros said. "There is a longer filing period for the Pennsylvania programs, although the New York programs were ultimately extended. But I think the filing rate is consistent with what we saw in New York."
'A landmark case'
An ongoing court case, connected to the Diocese of Altoona-Johnstown, could expand the ability of alleged victims to file claims in cases of past abuse.
In 2016, Renée Rice brought a civil claim against the diocese, then-retired (now deceased) Bishop Joseph Adamec and the estate of deceased Bishop James Hogan, alleging they committed fraud, constructive fraud and conspiracy by covering up alleged abuse committed against her by Rev. Charles Bodziak when he served as pastor at St. Leo's Church in Altoona.
She did not file a claim regarding the abuse that reportedly occurred in the 1970s.
Instead, Rice's attorney, Richard Serbin, argued that a conspiracy existed until Bodziak was placed on leave in January 2016 or maybe even until a grand jury issued a report in March 2016 about abuse and cover-up in the Altoona-Johnstown Diocese. He also contended that a jury – not a judge – should determine when the statute of limitations had expired and that a person, such as Rice, could not have been expected to learn about a conspiracy that took the entire attorney general's office to uncover.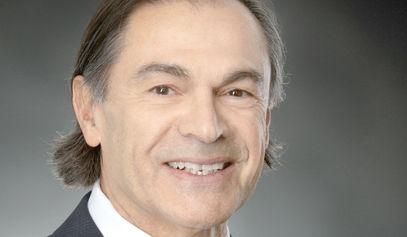 Blair County Judge Jolene Kopriva originally dismissed the case, citing the statute of limitations.
But, in June, a Superior Court of Pennsylvania panel overturned the decision, stating that if sufficient facts to prove a confidential relationship existed that resulted in fraudulent concealment of information, then defendants could not gain rulings in their favor based upon the expiration of the statute of limitations.
The three-judge panel issued a unanimous opinion, writing, "When, as here, a plaintiff alleges a fiduciary relationship with a religious institution or its leadership, based on her specific role(s) within the institution or based on a counseling relationship, this creates a jury question. If a jury finds sufficient facts to prove a confidential relationship, it may also find that the Church's silence constituted a fraudulent concealment. Finally, under Ms. Rice's alleged facts, she timely filed her third cause of action for civil conspiracy."
"It is a landmark case," Serbin said. "For over 30 years, I've fought in the courts to identify child predators and have the cases on behalf of child sex abuse survivors heard by juries. And I've been stopped at the courthouse doors by what are called 'preliminary motions,' asking the court to dismiss the case because of the statute of limitations. In each of those cases, I argued that I should be granted the opportunity to raise these factual questions to a jury, and I was denied that opportunity. And my clients didn't have an opportunity to seek justice."
Serbin added: "I've broken through the wall that dioceses have relied on."
Altoona-Johnstown has appealed the ruling, asking the matter to be heard by the full Superior Court.
The diocese has a standing policy of not discussing ongoing legal matters.