Red's Texas BBQ opens Saturday at its new location in Richland Township.
For four years, Red's has been takeout-only at its former Scalp Avenue location.
But now customers can sit, eat and even have a beer.
The restaurant opens at 11 a.m., and it's BYOB until the business secures a liquor license.
Located in the former Country Garden 6-pak shop at 3116 Elton Road, the business is now officially Country Garden 6-pak featuring Red's Texas BBQ.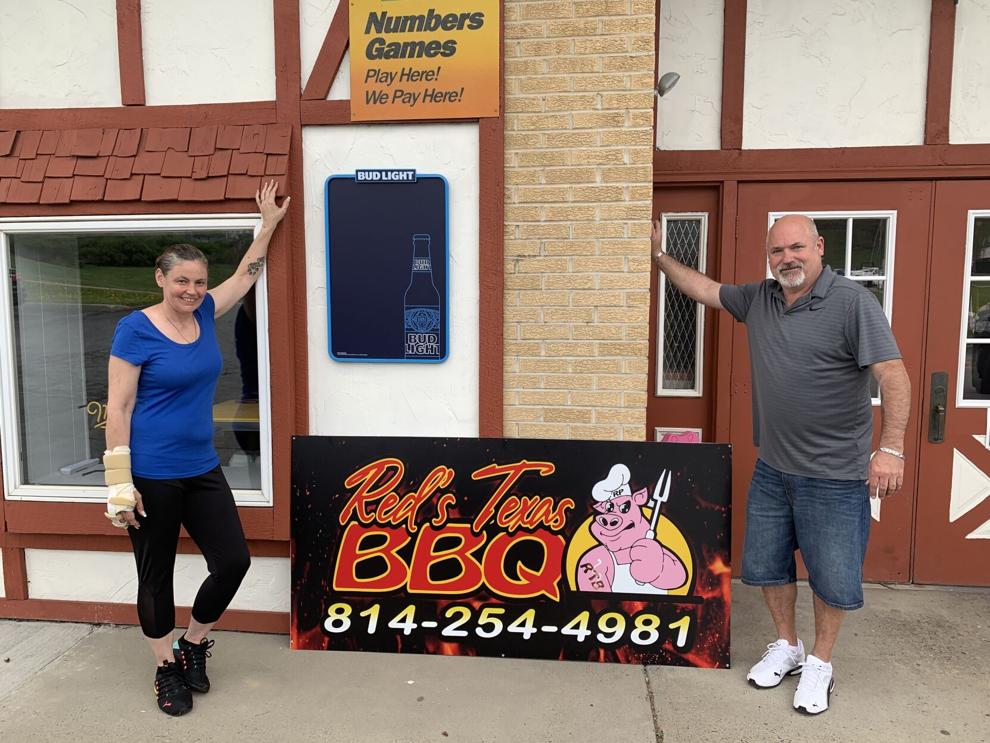 Owners Tracy and Jim McCarthy bought the shop after the former owner retired last year, and launched a complete renovation about three weeks ago.
The investment was for the customers, Tracy said.
"Everyone loves the barbecue, and a lot of my customers have been asking me, 'When are we getting a place where we can eat in?' – so it was a big thing for the customers," she said. "So it's for us and for them."
The menu has grown to include fresh burgers, hot sandwiches, salads, as well as ribs, brisket pulled pork and a variety of sides.
"We wanted to expand our menu, and we just didn't have the space there," she said. "So this was an opportunity to do that, too."
The new restaurant is nonsmoking.
Rick Edsall, of Johnstown, is a partner at the new location.
"I've known Jimmy (McCarthy) since childhood," he said.
"We grew up four houses from each other. We've looked at starting different businesses over the last couple years.
"When this opportunity came up we started talking, and here we are."
Country Garden 6-pak featuring Red's Texas BBQ is 2,500 square feet, more than double the size of the former location, Tracy said.
"We put up new walls, new ceilings, new bathrooms, new tables, new chairs and a new bar," Tracy said. "We made everything new."
Last year at this time, Red's was taking a hit from the COVID-19 pandemic.
"A lot of our business is catering – a lot," Tracy said.
"Especially in the summer months, and we lost all of that last year. All of our weddings, graduation parties, everything. But with the help of the community we bounced back pretty quick."
Vicki Hiteshew, of Windber, said she is a regular Red's customer. Her family also owns Leone's market in Windber.
"I'm glad they can make this leap at a difficult time," she said. "They offer something that's different, and they are hometown, local people.
"Through COVID, I got meals for my dad there – he loves ribs. They are very friendly, their service is great, and their new location will give you the opportunity to sit down and enjoy your meal and not do takeout."
Russ O'Reilly is a reporter for The Tribune-Democrat. Follow him on Twitter @RussellOReilly.