The threat of rain couldn't dampen the spirits of the Greater Johnstown High School seniors who showed up for one last get-together at the Silver Drive-in in Richland Township on Wednesday.
"It's just a total milestone," Benny Britt said.
He was at the venue to celebrate his two seniors, Manny and Samiyah.
"Who could have ever imagined or thought we could have something like this for our kids?" Britt said.
Britt explained that he considers any sort of gathering a bonus for his family because there was a time when no one was sure any graduation would take place.
Manny Britt is set to ship off to the U.S. Navy in two weeks and to have a gathering such as this with his classmates meant a lot.
"It probably would have been devastating to go off to the Navy without a celebration," Manny Britt said.
Getting her classmates together for one final blowout was why Shaye McClafferty organized the event.
"I just want people to see each other one last time and have our senior year go out with a bang," McClafferty said.
Over the last month, she had planned this celebration for her and her classmates because initially the group wasn't going to receive a graduation due to the COVID-19 restrictions.
With mitigation efforts across the state recently adjusted by Gov. Tom Wolf, the school will now be holding a commencement on Monday.
Because of this and other unforeseen events, McClafferty said she had to make her own adjustments and Wednesday's gathering became more of a celebration and less of a ceremony.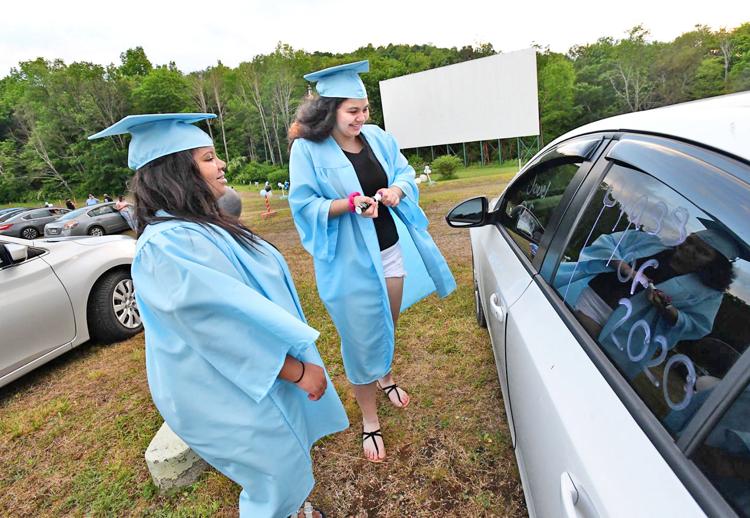 The event still featured recognition of the Greater Johnstown Class of 2020, decorations, a senior video, DJ and food.
Angel Eisenhuth, the valedictorian, said having McClafferty create this celebration was great.
Eisenhuth admitted that she was a little "frustrated" by Greater Johnstown's decision to initially not have a graduation ceremony so she was thankful to be able to see her classmates one more time.
"It means a lot because now I get to say goodbye to all my friends because I haven't seen them in three months," she said.
Her mother, Karen Eisenhuth, was excited the event was taking place as well.
"It was nice to have something to celebrate with," she explained. "I'm so very proud of her."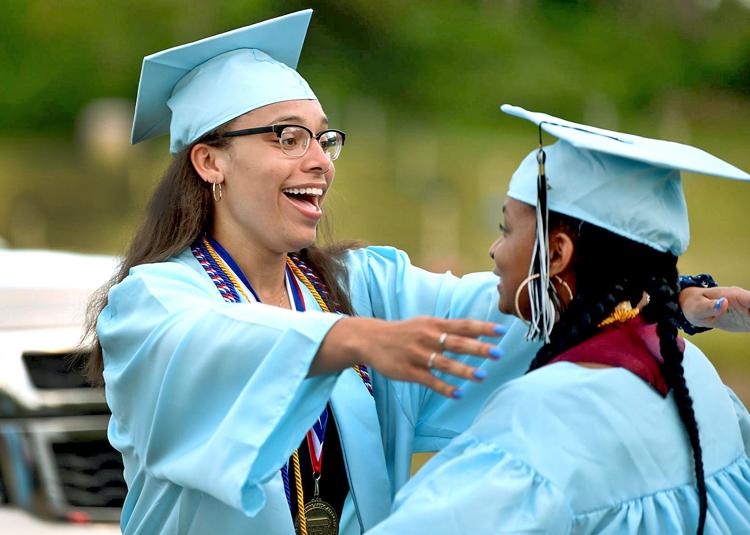 McClafferty didn't do this alone, though.
She expressed gratitude to everyone who chipped in and dedicated time to helping her.
"I don't think I'd be able to make it this far by myself," McClafferty said.
She added that she was "still blown away" by the amount of people who lent a hand.
"The community has come together for her," her mother, Tanya McClafferty, said.
Seeing everything her daughter put together filled Tanya McClafferty with a lot of pride.
"We couldn't have asked for anything better," she said.