President Donald Trump and first lady Melania Trump touched down at the John Murtha Johnstown-Cambria County Airport around 9 a.m. Friday on their way to the Flight 93 National Memorial in Shanksville.
The visit was brief, but after Air Force One landed, Trump and the first lady stepped off and greeted three local members of the Pennsylvania Army National Guard Base – Chief Warrant Officer Matthew Dill, Maj. Scott Dunlap and Chief Warrant Officer Corey Kaczmarek.
"It was an honor," Dunlap said of the meeting.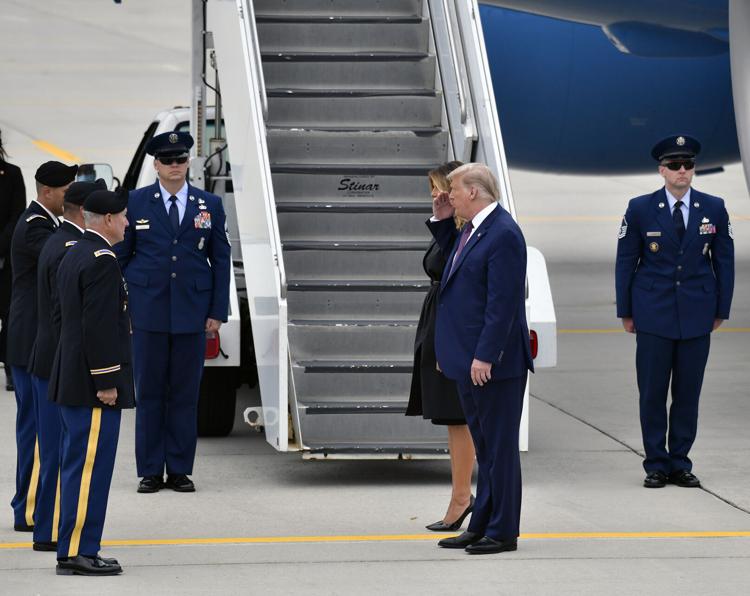 The trio said they welcomed the Trumps to Johnstown and told them about some of the local military members who are deployed overseas.
Trump reportedly thanked the men for their service.
"It's kind of humbling when the president thanks you," Kaczmarek said.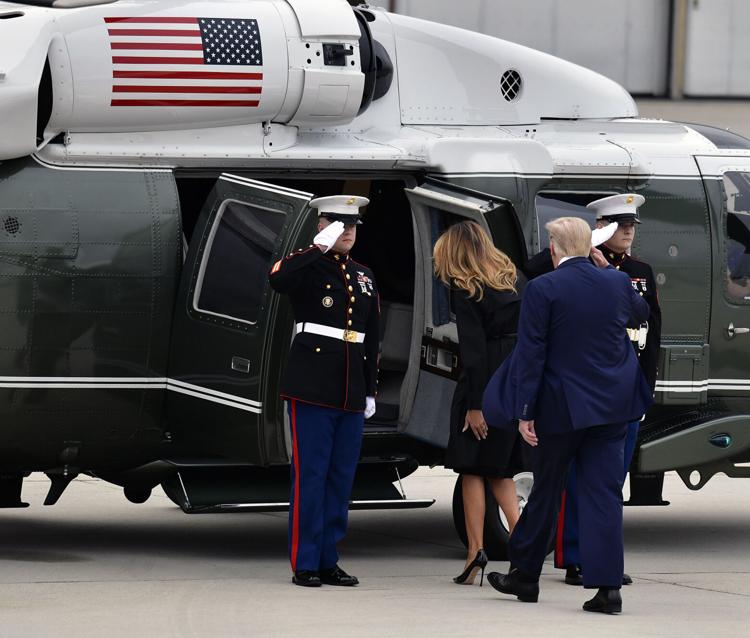 Trump and the first lady then boarded the Marine One helicopter after speaking to the men and left for Shanksville, Somerset County, where a private ceremony was held on the 19th anniversary of the terrorist attacks of Sept. 11, 2001.
Former Vice President Joe Biden visited the memorial site Friday afternoon to meet family members of the crew and passengers of Flight 93 and to pay his respects.