JOHNSTOWN, PA. – Three West Hills residents are preserving one of the oldest commercial properties in Westmont Borough – Tioga Street Market.
The store at 202 Tioga St. has a history spanning 126 years, but for most of the past decade it has sat empty and has been in poor condition.
The property is now owned by Tim McIlwain, of Tioga Street; his brother Toby McIlwain, of Palliser Street; and Luke Wozniak, of Tioga Street.
"It brings back a lot of memories," Tim McIlwain said. "We used to go there as kids. My grandparents lived on Tioga Street and would send us up there for milk and a newspaper, and they'd give me money for penny candy."
The three partners formed Tioga Capital LLC to purchase the building, including the occupied residential living space on the second floor. McIlwain said they are working to restore the commercial space – and to find a new niche for it in the community.
"The first floor needs work to bring it back to how it was," he said. "We have no plans on what we are going to do with it, but there have been ideas coming to us from the community."
'Local grocery store'
The market was in operation in 1895 and was likely built as a result of the Johnstown Inclined Plane's 1891 opening following the devastating 1889 flood, Johnstown Area Heritage Association Executive Director Richard Burkert said. At that time, there were 500 people in the newly incorporated Westmont Borough.
"Every neighborhood had its own local grocery store," Burkert said.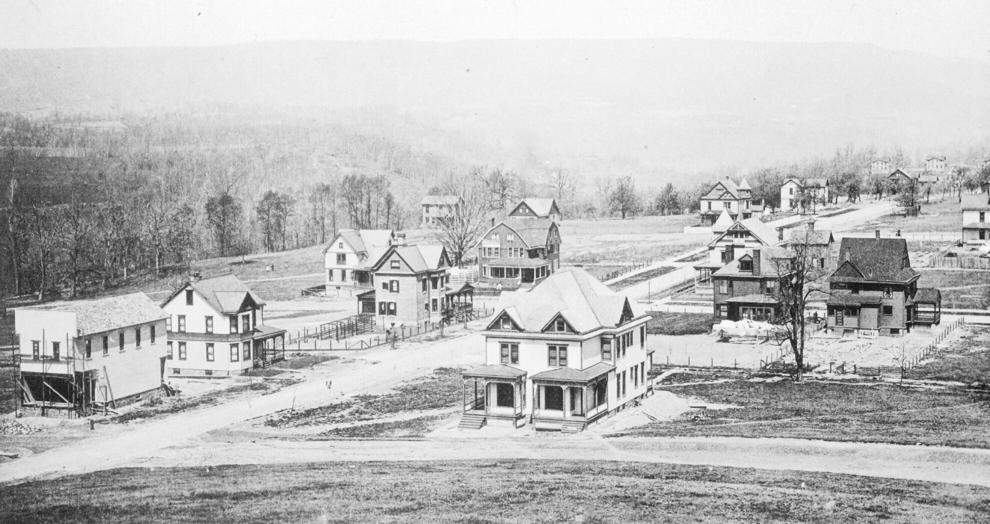 Today with a population of roughly 5,000, Westmont has remained almost exclusively residential in character.
Tioga Street Market was an A&P store from 1924 to 1939 and then an Acme before that franchise moved to a bigger site in the Westmont Shopping Center in 1954. That same year, Tioga Street Market was purchased by Van Dyke Thomas, who had grown up next door.
Even as the proliferation of grocery store chains edged out neighborhood markets, Thomas independently ran the store with his wife, Kathleen, for about 34 years. Their daughter, Vanessa (Thomas) Hummel, grew up in the apartment above the store.
"My dad was the butcher, and he was always working in the back of the store while my mom was in the front at the register," she said. "The store's customers felt like family."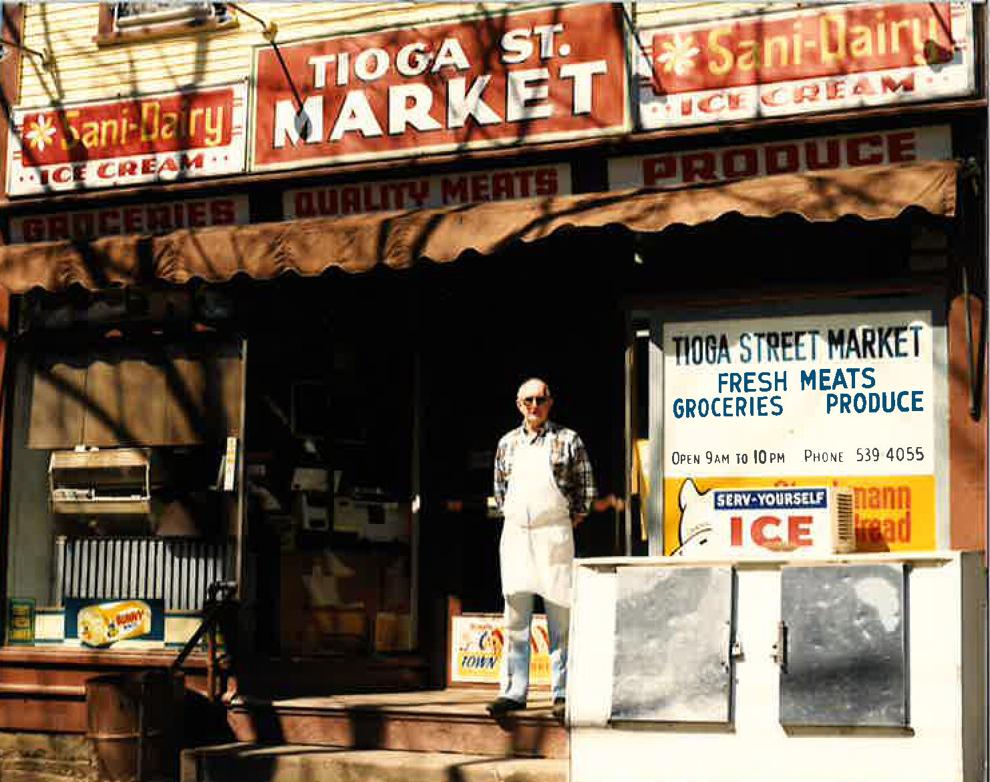 Patrons gave her parents their house keys to stock their refrigerators when they were away, she said.
"For elderly customers who could not get out, my parents would deliver their groceries and even pick items up from drug stores on the way," she said.
It would be common for a young child to wander from a nearby home and sit on the market's steps or walk in for penny candy with an amount of money that their parents probably didn't allow.
"My mom would call their parents and they'd say in surprise, 'Oh, no, no, no. Thank you, Kathleen,' " Hummel said. "And older kids from the Tioga Street School and Our Mother of Sorrows would stop in all the time to buy penny candy, and the girls would be be talking about Elvis Presley."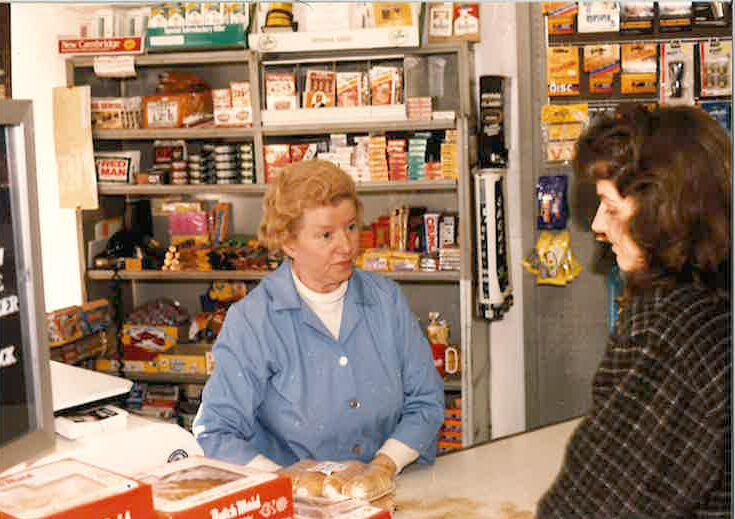 During the 1977 Johnstown flood, people living downtown were served by the market on the hill.
"People were coming to the market on the Inclined Plane from downtown," Hummel said. "That week, all of us pitched in to get what they needed."
'Makes my heart happy'
Her parents sold the store in 1988, and it remained open under a succession of owners until it closed around 2013.
After a recent visit to her parents' memorials at Grandview Cemetery, she drove past the store and lamented its condition.
"I had tears in my eyes," she said. "It was in such disrepair."
Hummel said she was elated to hear new owners are restoring it.
"It truly makes my heart happy," she said. "I'm so glad they are taking the building and bringing it back to life. My dad is probably smiling right now. It was his whole life."
Since the partners of Tioga Capital purchased the building in January, they have repaired the foundation and sidewalk, and have painting scheduled for this summer.
Toby McIlwain said the market is important to the area's identity.
"It's part of Johnstown history, and we wanted to preserve that," he said.
Inside the structure, the new owners found a refrigerated meat display case, a walk-in refrigerator where sides of beef once hung, and a very old butcher block that Wozniak aims to refinish.
'Love the neighborhood'
Wozniak is district sales manager for Curtze Food Service Distributor in Bedford County. Tim McIlwain is president of McIlwain School Bus Lines, and Toby McIlwain is an attorney.
"Tim, Toby and I know each other from living in the community for the last 10 years," Wozniak said. "During the pandemic, we spent more time at home and began talking about the market. ... What it comes down to is, we love the neighborhood. It's beautiful, and we want to use the resources we have to sustain it."
Westmont Borough is a key neighborhood of the Johnstown region, which is rediscovering itself. Roger Brooks and his worldwide Destination Development Association team called Westmont "stunning" in a meeting last Friday sponsored by Visit Johnstown at Holiday Inn Johnstown-Downtown, designed to provide local leaders with a new perspective as the region moves forward.
In addition to owning the market, the Tioga Capital partners are finalizing the purchase of a blighted house across the street at 152 Tioga St.
Many people travel Tioga Street or adjacent Bucknell Avenue to visit the Inclined Plane.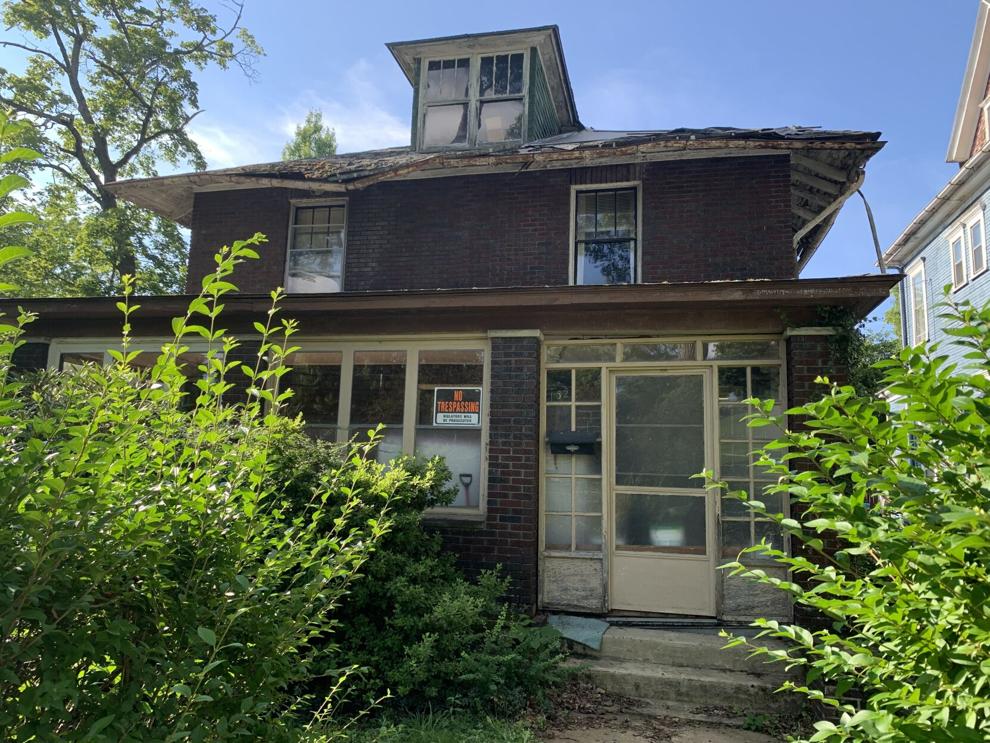 The partners have worked out a deal with the owner of the blighted property, who lives in California, they said.
"We want to beautify that corner," Tim McIlwain said. "We are working diligently to get the blighted property."
With a transaction on the table, the borough council has opted to pay the $12,000 price to demolish the house at 152 Tioga St. and would be reimbursed by a grant from the Community Foundation for the Alleghenies for half of that cost, borough secretary Alex Ashcom said.
McIlwain said the community has been generous to help with the demolition of the structure. He plans for the lot to become green space to enhance the market.
"We'd like to level it off and come up with a landscape design, including benches and picnic tables for people to enjoy," he said.