JOHNSTOWN, Pa. – Now that the 2021 SundayMarket@CambriaCity schedule has concluded, Stella, the organization that hosted the monthly fairs, is getting ready to open up the Casimir Cultural Center in Johnstown's Cambria City section to the public this fall and winter.
Chad Pysher and Steven Biter, owners of Stella, have worked for six years to convert the former SS. Casimir & Emerich Roman Catholic Church into its new incarnation.
A private reception was already held at the site. Up next is the first public event – "An Evening of the Macabre" on Nov. 4, beginning at 7 p.m. The gathering will include readings of Edgar Allan Poe's writing, along with classical music on a grand piano, candlelight and the ringing of bells. Price is $50 per person.
"We really want to showcase the amazing acoustics that we have in the cultural center, but also the organ, the piano, the bells," Pysher said. "The building itself actually becomes part of the production. So we really are excited about that."
The center will be open for free public tours – donations of nonperishable canned food are appreciated – from noon until 6 p.m. Nov. 6.
"We're starting to have events there now," Pysher said. "We're easing into them now."
The opening of the center follows six months of SundayMarket@CambriaCity events – with vendors selling crafts and foods – that concluded on Sunday.
Bob Sechrist, owner of Disobedient Spirits distillery, called it "a nice little market."
Jordan Shaulis, from Ligonier, entertained passers-by by playing his electric guitar.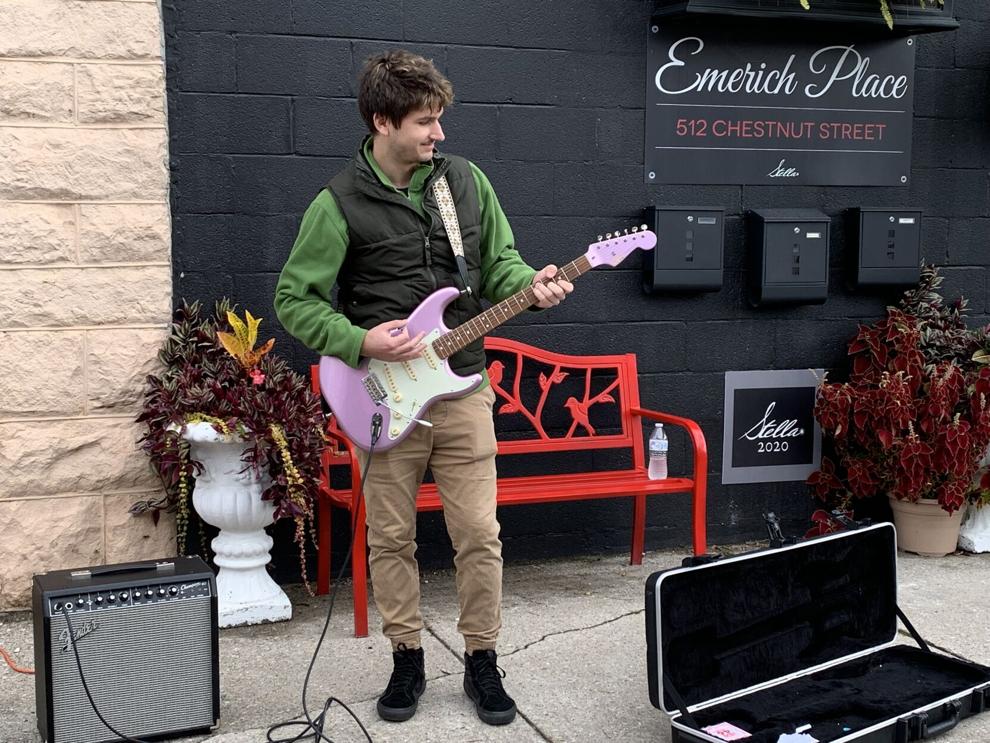 "I just love playing guitar," Shaulis said. "And it's a good opportunity to do it, and I like Johnstown."
Barbara Zaborowski, dean for learning resources at Pennsylvania Highlands Community College, provided information about a Pennsylvania Historical & Museum Commission marker that will be installed next year to commemorate the anniversary of the Rolling Mill Mine disaster that killed 112 men – many from Cambria City – on July 10, 1902.
"I'm amazed how many people know a little bit about the story, but not a lot about the story," Zaborowski said. "So they were surprised at how many people were killed. They were surprised about the historical significance of it."