Abby Harris has been Johnstown's Young Life leader since 2015.
Young Life works with adults who are concerned enough about kids to go to them, on their turf and in their culture, building bridges of authentic friendship.
These relationships don't happen overnight. They take time, patience, trust and consistency.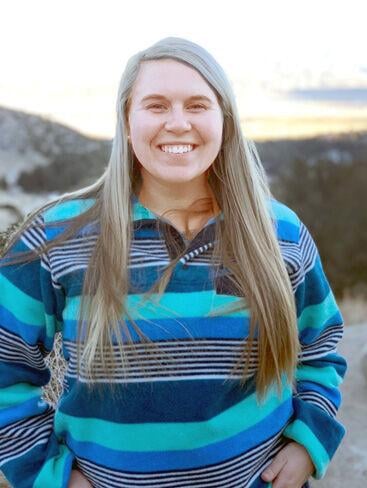 Here's what Harris had to say about building those relationships, being a mentor and her experiences hanging out with high school students.
From your perspective, what is Young Life's mission?
The main goal is to introduce students to Jesus Christ, but the goal that isn't necessarily the norm is to give students an outlet outside of school. It's supposed to be a place to create quality fun.
How did you get involved with Young Life?
My older brother was involved in Young Life, so I actually got involved with the middle school version, Wyldlife. I went to camp, and it took off from there.
Even though I wasn't a great kid, at Young Life I never felt judged or insecure.
Why did you choose Young Life over other possible careers?
I started leading Young Life in college for selfish reasons: it feels good to help people.
It changed because I felt an urgency with high school and middle school students having to grow up way too fast with social media. I feel like it was an opportunity to show them there's more to life than just their current circumstances.
High school students get a bad reputation for being young, but I think they're the best. I'm not trying to change people. I just want to walk alongside them.
Can you describe an unforgettable Young Life moment?
My first camp trip as a leader, we went to Saranac Village (in New York), and I made everyone get on a boat dock to take a picture. You could see all of the mountains behind us. It was just beautiful.
Well, we were all standing there and the dock started leaning inward. We all said it was fine, just take the picture – but we broke it. Now anytime Saranac posts a picture of the dock on Instagram, you can see how it dips in.
How has COVID-19 impacted Young Life and the way you lead?
I have gotten to know people differently during this time. It has reminded me that relationships matter and that it's important to show up whether it's through Snapchat, text messages or a socially distanced walk.