Shaun Dougherty and Cindy Leech sat, a few feet away from each other, inside the Pennsylvania State Capitol on Aug. 14, 2018.
Robert Hoatson stood, by himself, with his back against a wall.
Together, they, along with about a hundred other individuals, listened as Pennsylvania Attorney General Josh Shapiro provided details about a grand jury investigation into clergy sexual abuse and cover-up within six Roman Catholic dioceses throughout the commonwealth.
As invited guests, Dougherty and Leech were behind Shapiro.
Leech held a framed photo of her son, Corey Leech, who battled personal demons for years after being sexually abused by Brother Stephen Baker, a trainer at what was once called Bishop McCort High School in Johnstown.
Dougherty, who, as a child, was violated by a priest at St. Clement Church on Lindberg Avenue, had, by last summer, already established himself as a nationally known advocate for victims. Hoatson, co-founder of Road to Recovery, had counseled Leech before his death in 2017.
Now, a year has passed, and all three have watched as victims, their loved ones, advocates, church officials, law enforcement officers and legislators have processed the findings of the grand jury report that pointed to more than 300 priests allegedly committing at least 1,000 acts of abuse.
'All strong people'
Leech and her husband, Bernie Leech – residents of Johnstown's Roxbury neighborhood, have spent the year talking with victims and their families about shared painful experiences.
"We met the most wonderful people imaginable," Cindy Leech said. "It's just heartbreaking that you had to meet them because of this. They're all strong people that have been through so much. We always say we feel bad because – we lost our son, and it hurts – but it was him that went through it. You see how these people have to get up every day and deal with what they do, it's really hard."
Once devout church-goers, who were often seen at services with their 10 sons, Bernie and Cindy Leech have gone away from the Catholic institution.
"I still believe in God, but I don't need to go to church, a building to talk to him," Bernie Leech said. "That's the way I look at it now."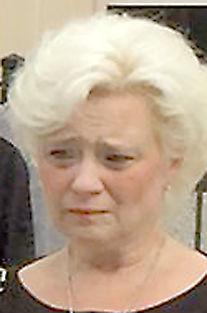 Cindy Leech explained how the abuse of her son changed the family's perspective of the church.
"You look at all these people," Cindy Leech said. "They go to church. They're blind. They live in a bubble. They're blind. They do exactly what the church tells them to do. And we were guilty of that, too, until you realize if it happens to you, you change, you open your eyes and you see what's going on. Part of me feels bad for the people that are still being led in that direction and they can't see the writing on the wall, unless it happens to them. It's sad."
She is "disappointed" that the report has not led to changes to Pennsylvania's statute of limitations for child sexual abuse, which currently expire at age 30 for civil actions and 50 for criminal cases.
"We thought once that report was released that things would move forward a lot better than they did," Cindy Leech said.
Bernie Leech thinks "nothing really changed since the report came out – a lot of awareness of everything, but nothing's really changed."
'We heard nothing'
In February, Dougherty a Westmont resident, attended "The Protection of Minors in the Church" at Vatican City and Rome, participating in vigils, doing interviews, meeting with members of the Italian Parliament and making a stop at the Embassy of the United States to the Holy See.
Dougherty also gained access to the Vatican's inner circle when he and about a dozen other victims met with organizers of the event, including Archbishop Charles Scicluna of Malta, adjunct secretary of the Congregation for the Doctrine of the Faith.
He directly handed a picture of Corey Leech to those officials. There has been no response.
"We heard nothing from anybody," Cindy Leech said. "I think that was – to me – like the final straw. There are probably thousands of priests. Somebody couldn't have taken the time to respond, to say something?"
Dougherty has become a recognized victims' advocate, telling his story to news outlets across the world.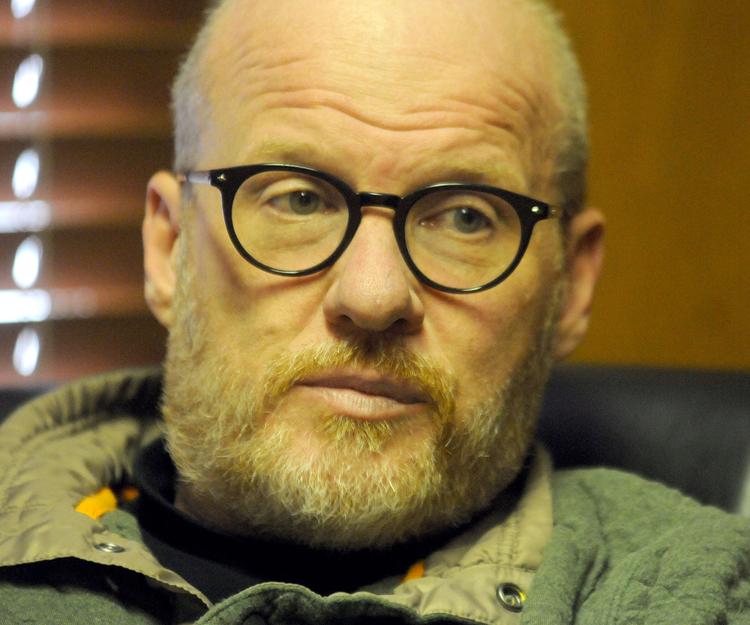 He has also championed the cause of eliminating Pennsylvania's statute of limitations, including implementing a two-year, retroactive window during which alleged victims could file civil claims even if the current time limit has expired. New Jersey and New York passed new statute of limitations laws – with retroactive windows – earlier this year.
"Parts of this are incredible," Dougherty said. "But, at times, I really just find myself shocked still, myself. I would think that I would get used to being shocked, but I'm not used to being shocked. I'm still shocked. I'm shocked that it's been a year they've been able to get away with this in Pennsylvania, for a year. I'm shocked at that. I'm shocked that New York beat Pennsylvania to the passage of the law. I'm shocked that New Jersey beat Pennsylvania to the passage of the law. But, then again, I'm not shocked."
Going forward, Dougherty said, "After dealing with the Legislature in Pennsylvania for the last three solid years, I really can't tell you what's going to happen with the legislation."
'Tsunami of investigations'
When Hoatson, an advocate and victim of abuse, listened to the press conference he "felt that Josh Shapiro was speaking to me, too, as a person who has been trying to uncover a lot of this stuff."
He considers the grand jury report to be "probably the most impactful event perhaps in the history of the clergy sexual abuse movement – the one single act."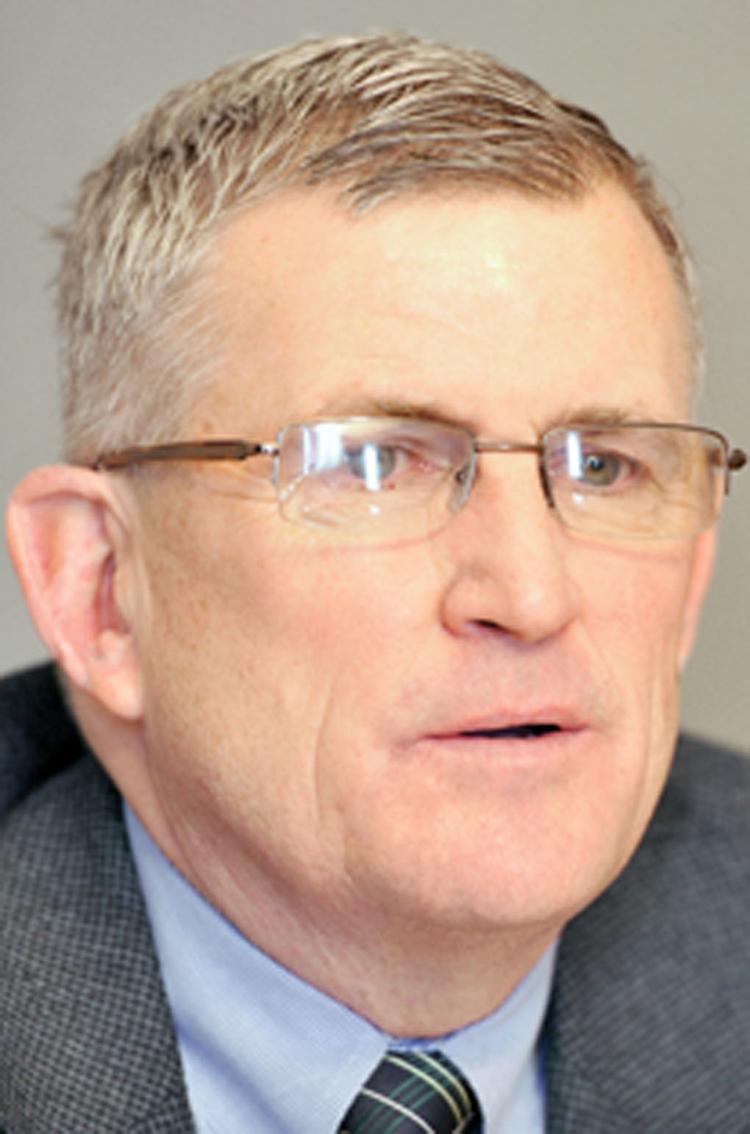 Working with Road to Recovery provides Hoatson the opportunity to talk with victims and supporters from across the country, which he feels provides a broad perspective on the report's impact.
"You hear the Pennsylvania grand jury report quoted everywhere," Hoatson said. "And, as a result of that, huge numbers of states have begun investigations similar to what Josh Shapiro did. It was almost like a tsunami of investigations began after the Pennsylvania grand jury report.
"A thousand victims, 300 priests, when people heard that their jaws dropped after a two-and-a-half-year investigation. And the attorney general himself went before the cameras and told people how horrific it was, and he obviously didn't hold back. People I think were very uplifted by the fact that an attorney general would come before the public and just tell them the straight truth because the church was never able to tell the truth or wouldn't tell the truth."
Editor's note: Tribune-Democrat reporter Dave Sutor has been covering child sexual abuse within the Roman Catholic Diocese of Altoona-Johnstown and Pennsylvania since 2013. Corey Leech's abuse was not publicly known until his death in 2017. But, for full disclosure, The Tribune-Democrat would like readers to know the Sutor and Leech families are related.