A homegrown marketing whiz who worked to lift Johnstown's sunken spirits – and image – in the wake of the 1977 flood – has died.
During decades as an advertising man, War Memorial Arena president and AAABA Tournament promoter, Dennis Grenell, 77, helped create the "We Will Rebuild Together" billboard campaign following the 1977 flood, and then used that same energy to lure crowds to the AAABA Tournament and bring professional hockey back to Johnstown in 1987.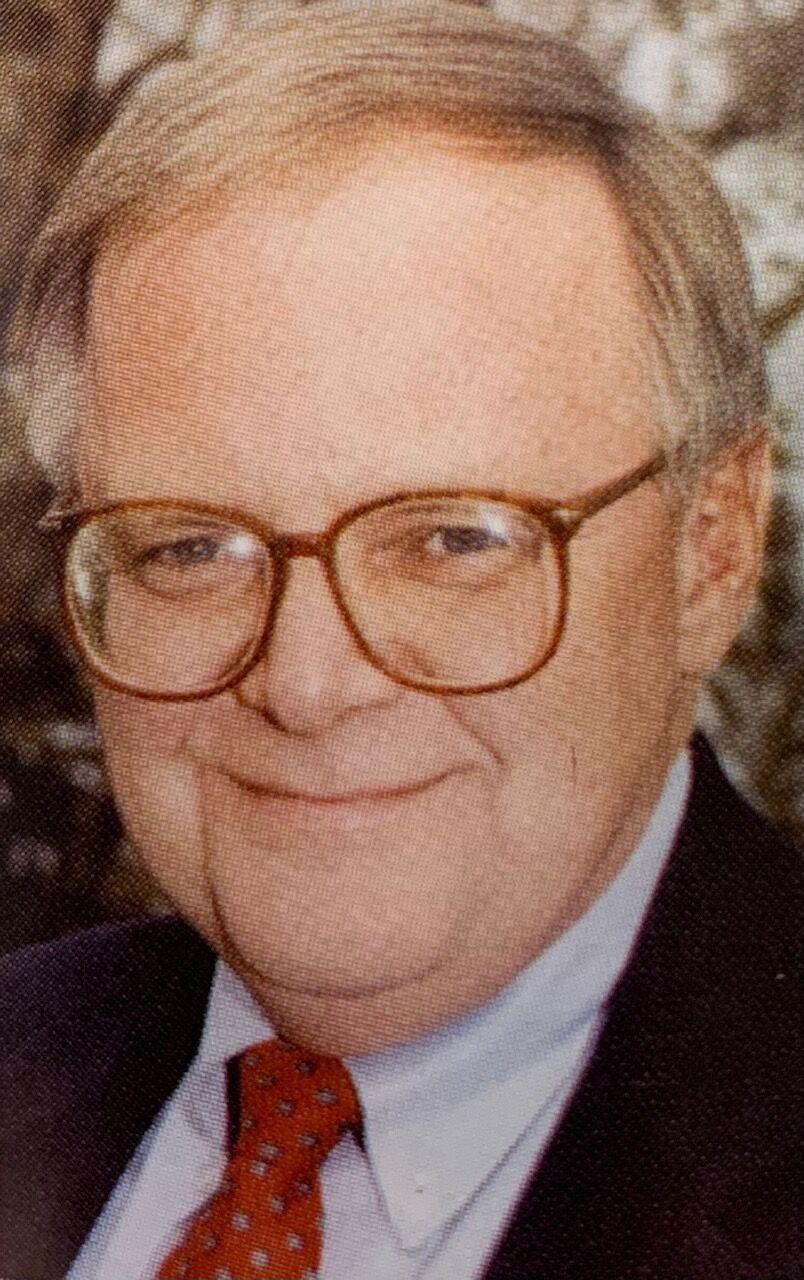 The city lost the original "Mr. Johnstown," longtime friend and colleague Brian Vuletich said.
"Denny loved Johnstown – and he had a special knack for marketing it," said Vuletich, who served for more than 25 years alongside the Westmont man as a AAABA Oldtimer. "Anytime you sat down with him, he'd tell you 'Johnstown is the greatest place to live.' "
Grenell served as the War Memorial's president and marketing director in 1987, when Johnstown was chosen to welcome a hockey team into the upstart All-American Hockey League.
Colleagues credited him for suggesting the Chiefs nickname – after the fictional Charlestown Chiefs, who became sports film legends on the arena's ice a decade earlier.
"I have had the good fortune in my life and career to be involved in many community projects, but no day will ever replace Dec. 27, 1987," Grenell told The Tribune-Democrat in 2010. "At 3:40 p.m. on that date, Henry Brabham and (future coach) Joe Selenski walked into my office and introduced themselves. Henry said: 'I'm Henry Brabham and I understand you're the guy to talk to about putting a hockey team in Johnstown.' I said, 'When do you want to put this team in?' "
When Brabham, the eventual founder of the ECHL, asked about the team's name, Grenell turned to the Johnstown-based movie "Slap Shot" for inspiration, knowing the beloved "Jets" moniker from years past wasn't an option.
"The only thing that came to my mind was 'Slap Shot.' I said, 'How about the Chiefs?' " Grenell recalled at the time.
Brabham responded in that instant.
'They're the Chiefs," he recalled.
Grenell's oldest son, Tom, said those days always led to memorable discussions at their family's dinner table.
He recalled his father finalizing the team's classic black and gold colors over the phone – by necessity "because it was the middle of winter," and it was the only full set of jerseys the supplier could scrape together.
Around town, life as "one of Denny's kids" was neither overlooked nor dull, Tom Grenell said.
As a AAABA Oldtimer and onetime member of 26 other local boards, Grenell brought legends such as Hall of Fame shortstop Ernie Banks to promote the popular amateur tournament or the city itself, he added.
Introductions to the likes of late Yankees owner George Steinbrenner became almost routine – as with the reality that "everyone knew Dad," the younger Grenell said.
"I think that's because he never turned down an invitation," he said of his father's laundry list of board appointments. "But that was his nature. If you asked him, he was going to help."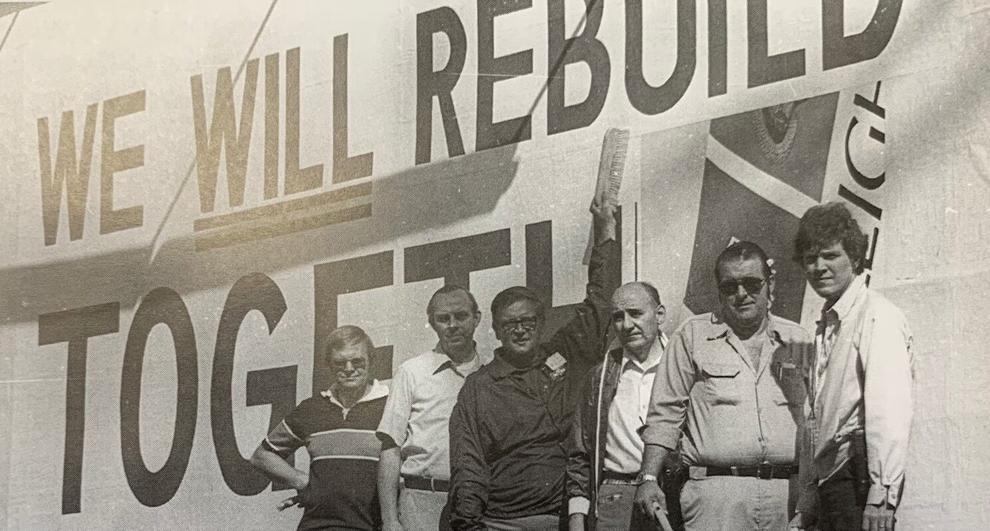 Dennis Grenell also played a role in bringing the World Friendship Series baseball tournament – and eight teams from across the globe – to the Point in 1983.
At the microphone, Grenell often emceed some of the city's most memorable moments, Vuletich said.
Grenell often owned those moments, Vuletich added.
In 2004, after 1979 World Series-winning Manager Chuck Tanner's keynote address at the annual AAABA Hall of Fame banquet ran a bit too long, Grenell gave him the hook, Vuletich said.
"He said, 'Chuck, you've spoken too long. You're done,' " Vuletich said. "The crowd was howling."
Grenell also lent his voice, serving as the pregame introductions for whichever Johnstown teams made the tournament – before stepping down in 2009.
That year marked the AAABA's 65th year – and Grenell's 40th serving as the Oldtimers' treasurer.
Fellow Oldtimer George Arcurio III said the event may not have lasted that long without him.
His longtime friend was part of the "Big Four" – the others being Milan Gjurich Sr., Clay Harshberger Jr. and George "Junior" Arcurio – who ensured the event stayed.
"(Denny) was a financial genius," he said. "Through the efforts of Denny Grenell – his financial efforts and fundraising efforts – he helped to keep the AAABA Tournament in Johnstown."
City businessman Mark Pasquerilla noted Grenell's civic pride spanned the across the city over decades.
"I think he'll be remembered as an advocate for Johnstown. He was involved in so many different things," he said. "And he deserves credit for it."
Grenell is survived by his wife, Phyllis, and three children – Tom, Christopher and Diane – as well as their families.
The Picking-Treece-Bennett Mortuary is handling arrangements for Grenell.