Johnstown Police Department Officer Charles "Chas" Cypher often sees groups of children – with some of the youngsters riding bicycles and others running to keep up with their friends – when he is out on patrol.
"When I started asking kids, 'Hey, you just don't have a bike? Are you running?' They would just say, 'Well, I don't have a bicycle. We can't get one,' " said Cypher, a school resource officer at Greater Johnstown Middle School. "That kind of got me thinking about trying to do stuff and help the kids get some bicycles so they can ride with them instead of running beside them."
So, last year, he started a program, working in conjunction with Hope Cyclery, to provide refurbished bikes to children.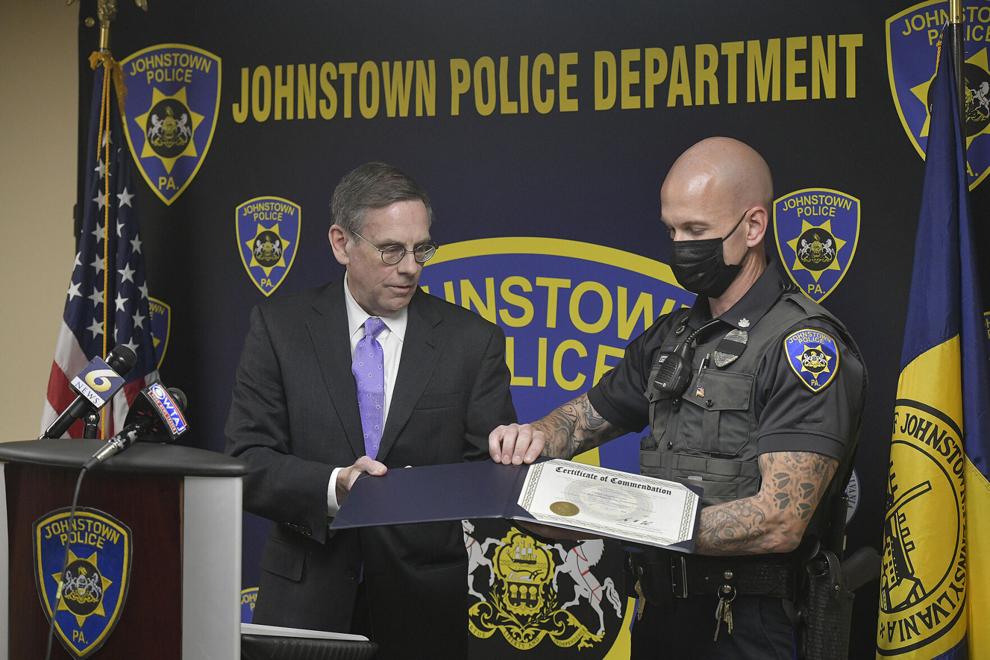 On Tuesday, Cypher was honored for his volunteerism when acting U.S. Attorney Stephen R. Kaufman, from the Western District of Pennsylvania, presented him with a certificate of commendation during a ceremony inside the Public Safety Building.
Donating the bicycles is part of Cypher's effort "to put a new light on police work," as he explained.
JPD Chief Richard Pritchard called Cypher an "ambassador for the Johnstown Police Department as well as the policing profession." Cambria County District Attorney Greg Neugebauer said Cypher "embodies what is good in local policing."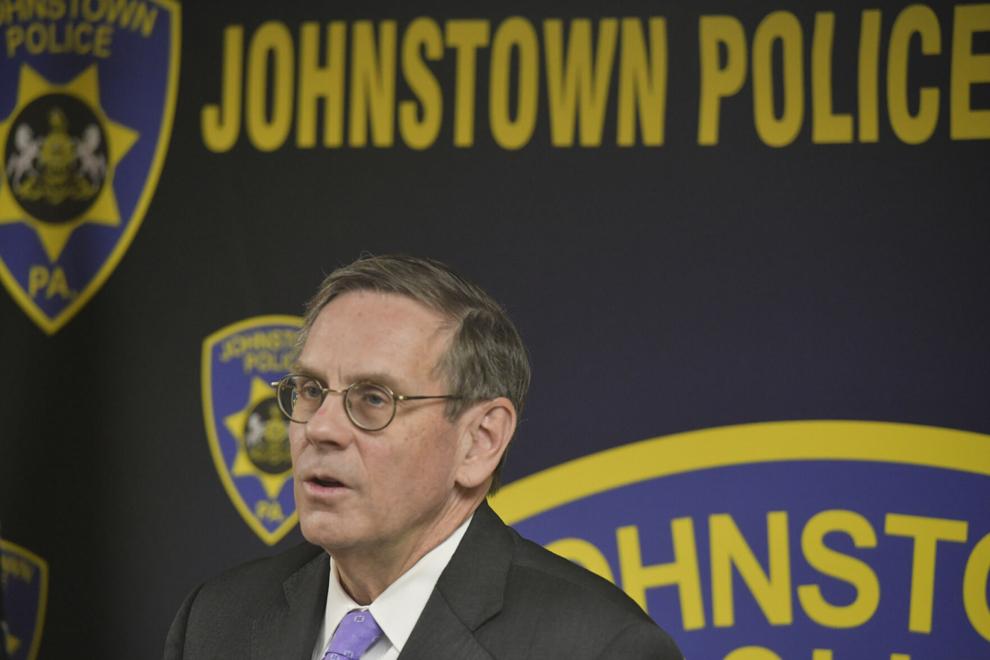 Mayor Frank Janakovic credited Cypher for being involved in the community.
"We're really pushing toward community policing, getting our officers out on the street and being visible," Janakovic said. "I think the best way to do that is what we see today with Officer Cypher here with his ability to get to the people and the kids that we're working with."
Kaufman made the presentation as part of his National Police Week tour of Allegheny, Cambria, Erie, Lawrence and Washington counties.
His goal is to bring attention to positive work being done by police officers, as compared to negative issues that have been prevalent in recent years, such as the death of George Floyd, who was murdered when a Minneapolis police officer knelt on his neck for several minutes.
"I think we all know that now is a difficult time to be a police officer in America," Kaufman said. "Unfortunately, there's a lot of negativity surrounding that profession.
"This week, it's really our intent to highlight and put a light on the really great work that police officers are doing, particularly for the community."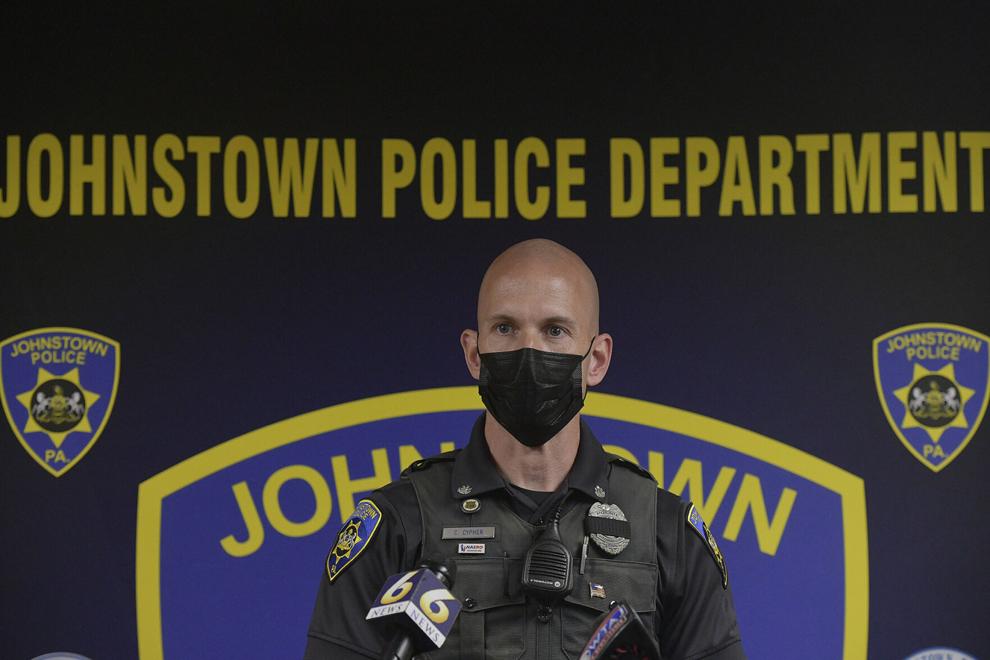 Cypher said policing now is "kind of tough."
"But I always feel that we have just as many people on our side as you maybe have not on your side," Cypher said.
"You can really reach out to the youth. I can see that you can do a lot more change in the youth than what you think is possible. Once you gain that trust and you build those relationships, it just makes your job a lot easier."