Jody Jurgevich sees fast-food restaurants offering work incentives and sign-on bonuses and hopes her employees don't leave.
"Here we are in child care, where workers don't get offered much more over minimum wage and they don't get benefits," she said.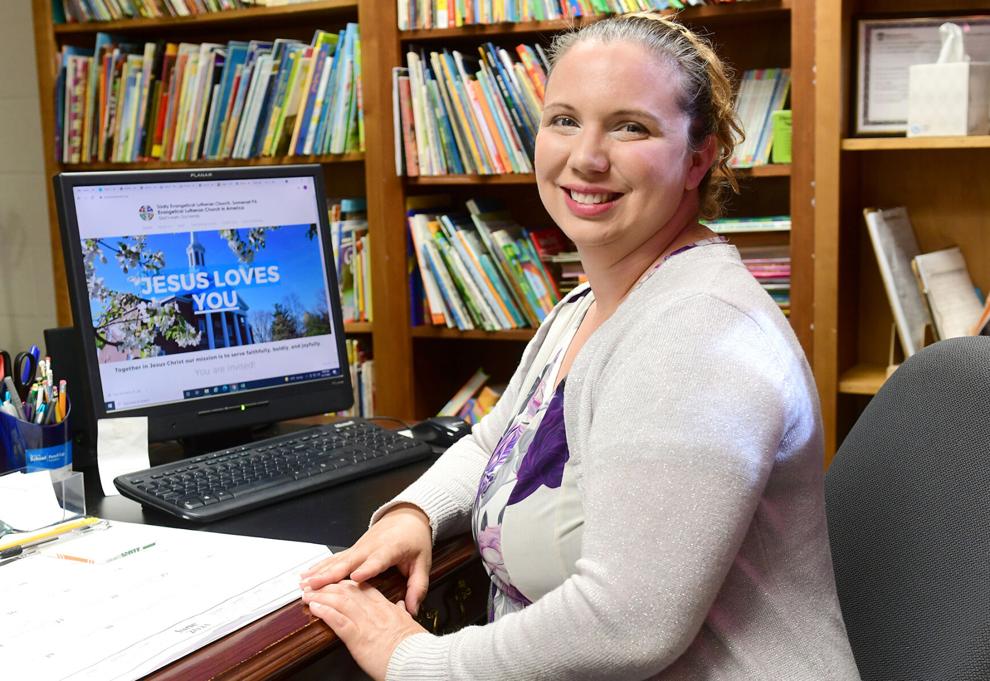 Jurgevich is director of Trinity Lutheran Childcare and Learning Center in Somerset. She said that, for her to raise wages, parents would have to pay more than they do now – and child care is already one of the biggest expenses for a household.
"It's scary to think about what the future of child care programs looks like," she said.
In the wake of the COVID-19 pandemic, child care is being spoken of in the same conversation as infrastructure.
While child care has been a focus of economic strategies during past crises, the emphasis was temporary. The first and only time in American history when parents could send their children to affordable, federally subsidized child care, regardless of income, was during World War II, so that mothers could enter the labor force. After the war, mothers left the labor force and the child care program ended.
In 2020, among married couple families with children, about 60% of families had both parents employed, a national survey from the U.S. Bureau of Labor Statistics shows.
'A bipartisan issue'
Single-wage earners are becoming rare, said Cara Ciminillo, executive director of Trying Together, a Pittsburgh-based child advocacy group.
"We've got to figure out a way to support families," she said. "I think the great part about early childhood education is it is a bipartisan issue. It comes down to the question of how much do we invest in it?"
About $1.18 billion from Congress' American Rescue Plan was earmarked for child care in Pennsylvania in the wake of the COVID-19 pandemic. That funding is expected to be appropriated in the budget cycle starting this summer and would be administered over the next few years.
As the state decides how to invest those funds, Ciminillo said Trying Together recommends adding funds to meet the needs of the child-care work force.
"If you are a childcare worker making only $11 an hour, but you can go to Giant Eagle or Aldi's and make $14 an hour, that's where you are going to go," she said. "One of the things I believe we have to consider is: how do we make sure the work force is compensated in a way that allows them to do the work we need them to do?"
Child care workers on average in Pennsylvania earn $24,000 annually, or $11.57 hourly, according to the U.S. Bureau of Labor Statistics.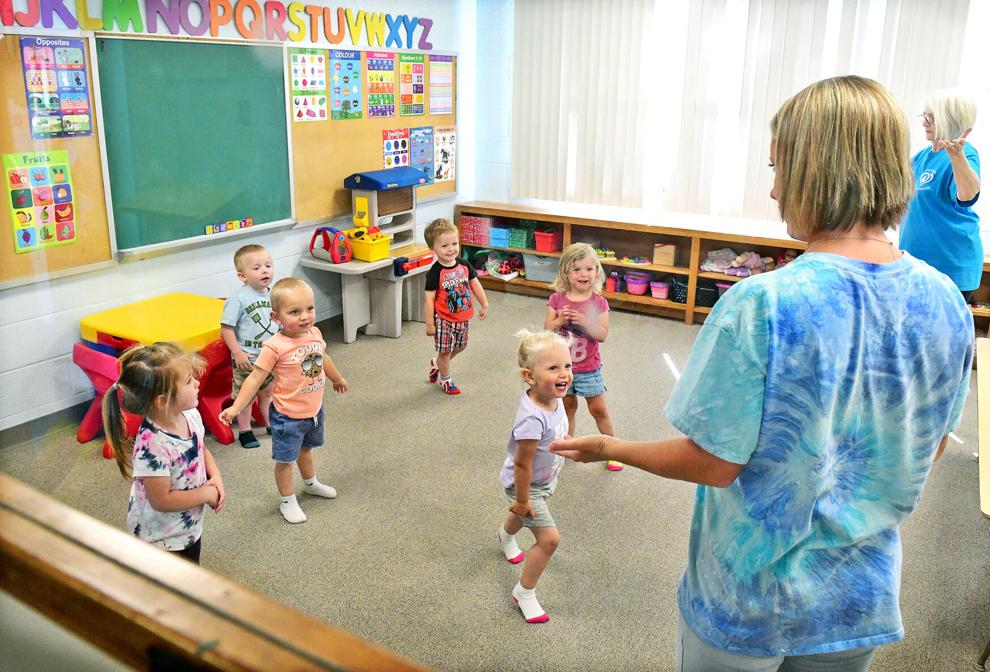 In the spring of 2020, many people on the lower end of the earnings spectrum were laid off or left the work force entirely as a result of the pandemic.
Across the nation, the number of full-time child care workers decreased by 19%, or 90,000 workers, from 2019 to 2020, data from the U.S. Bureau of Labor Statistics show.
'Need is so great'
Many child-care staffers worked through the pandemic. Cambria County Child Development Corp. provided day care to Greater Johnstown School District teachers during the peak of COVID-19, Superintendent Amy Arcurio said.
"During the COVID-19 lockdown, we had child care for all employees," she said. "They could bring children in."
And still now, teachers have the ability to pay to enroll their children in a day-care program at the high school, which is open to the broader community, too.
"A lot of our teachers use the day care until their children are 3 years old," Arcurio said. "We definitely have a waiting list. I'm not sure how many people are on it from time to time, but it's a lot. We probably could add another room and more staff, and we could probably extend it beyond the age of three because the need is so great."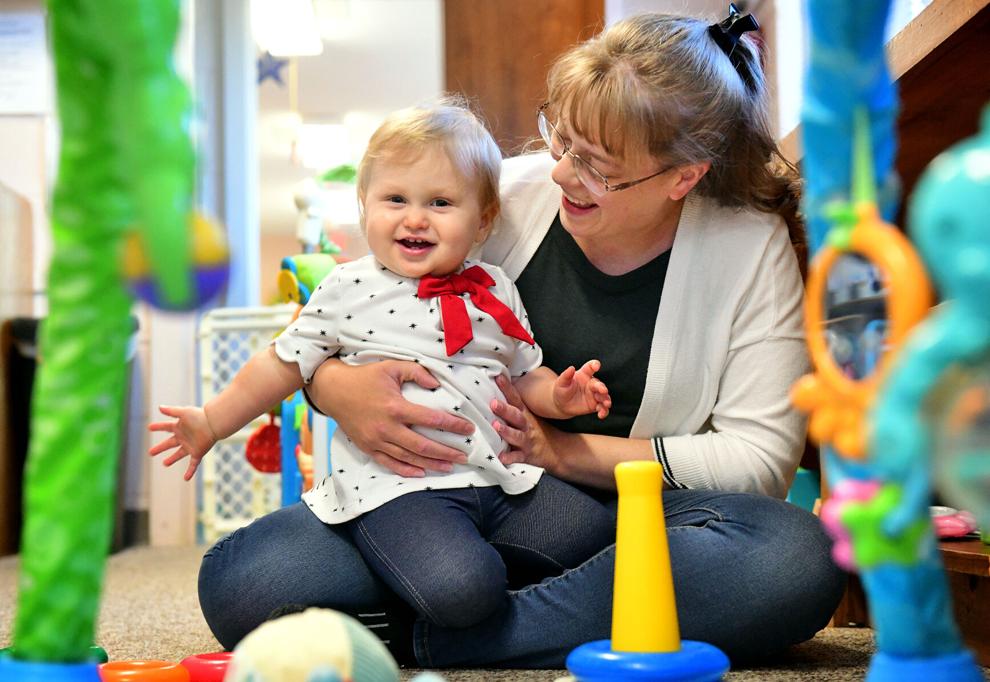 In addition to serving Johnstown, the Child Development Corp. also has sites in northern Cambria County, said Chris Baughman, executive director.
"We are trying to get enough staff so we can enroll the children we need to enroll," she said.
Even before the pandemic, Leah Spangler, president of the Learning Lamp, had been working toward building a more stable child-care workforce in the region.
"It's a broken economic model," she said. "I feel badly for parents because I fully realize child care could be their single biggest expense including more than their mortgage. By the same token, I realize that even with those payments that are expensive to parents, we are still not able to pay a competitive wage to people who are doing the work of caring for those children."
'In this together'
The Learning Lamp has become the hub of a shared service alliance for providers in the region to start pooling their resources to recruit staff. The alliance grew from three to more than 30 members in the three years since it started, Spangler said.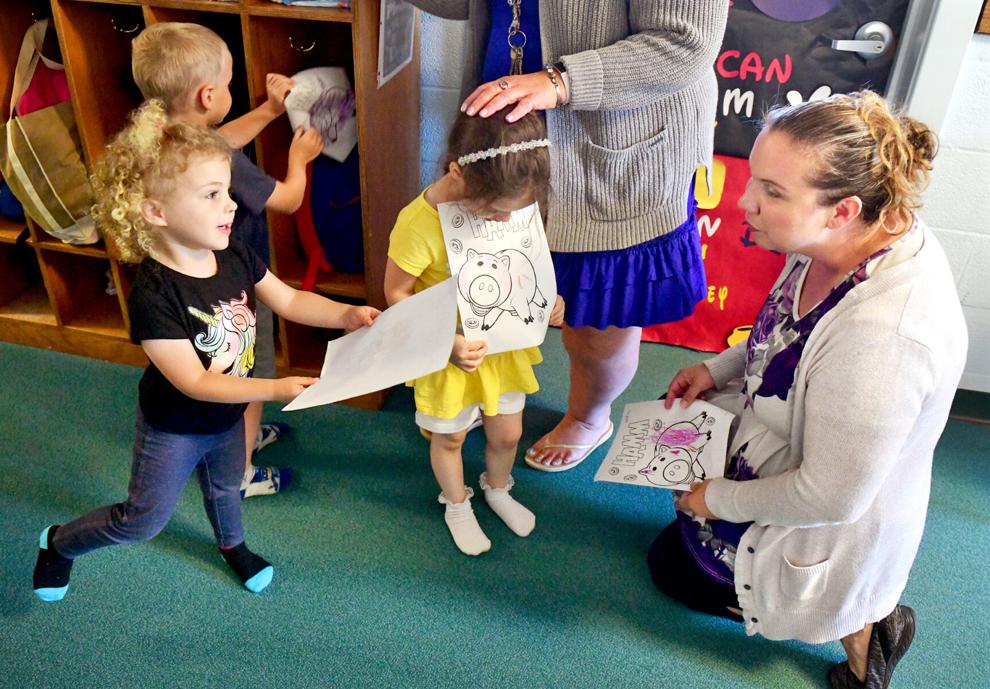 Jurgevich signed up Trinity Lutheran Childcare to be one of the first providers to join the alliance.
"Providers aren't competitors anymore – we are all in this together," she said. "We are trying to service families in the community as best we can, and it's hard to keep turning families away."
Members of the alliance can save money by pooling resources to afford administrative services, said Jen DeBell, director of the Pennsylvania Association for the Education of Young Children. The PAEYC coaches providers on how to form alliances.
"There is also a possibility that as programs save money through things like shared services, they could be investing in their teachers' wages to retain them," DeBell said.
Since January, Spangler has also been recruiting providers in Cambria, Somerset, Bedford, Blair and Clearfield counties to participate in a state-funded apprenticeship program set up to reduce turnover and improve wages.
Through the apprenticeship, child care staff get to go to college with tuition fully funded by the state, as long as they make a commitment to stay at the child care center employing them through the duration of the apprenticeship.
Jurgevich has a couple staff members enrolled in that program.
"This is at least something that we can say, 'Hey, let's help train you and educate you, and then in a few years you can go off and leave us,' " she said. "But the apprenticeship program is an opportunity for these girls to come in and get that education and know-how and experience out there."
In President Joe Biden's American Families Plan, which would be rolled out over a period of 10 years, he aims to to reduce families' child-care tuition costs and increase access to quality programs. With details of Biden's plan yet to take shape, Spangler said she hopes federal government support will be flexible with states' existing child-care providers.
"We have a combination of private for-profit and non-profit providers, and government-funded organizations like Head Start, Pre-K Counts and other school district-funded preschool classrooms," she said. "So in Pennsylvania, there's not one single way Pre-K is happening – it's happening different ways, community to community.
"My hope would be, concerning the federal funding that's coming down related to early childhood, that Pennsylvania will be able to use that money in a way that builds up the current delivery system."