Verna Porcher Carter has been at the forefront of the Johnstown Black community's push for equal rights and equal opportunities as a member of the NAACP Johnstown Branch.
"We have come a long way, but we have still got a long way to go," the 78-year-old Franklin native said during an interview on the porch of her daughter's Prospect home.
Jeffrey Wilson credits Carter and the NAACP branch for championing the area's African American residents. Wilson is a deacon and youth leader at Pleasant Hill Baptist Church in Prospect and a long-time NAACP member.
"She and a lot of the leadership of the (Johnstown Branch) have been, more than anything else, consistent – year in and year out, no matter what the circumstances – in their fight for everyone's equal justice and rights," Wilson said.
As a child in Franklin, Carter didn't notice a lot of racism. The Porcher family was among a handful of African American families in the small borough at a time when communities were more distinct.
"Everybody was friendly," she said. 
"We all played the same games, and we played them together. We all helped each other out to have fun."
Neighbors didn't lock their doors, and nobody worried about bringing friends over for a meal.
"We all went to one school," she said.
'Catch the streetcar'
Still, Carter said she was aware of the separation of cultures.
"Everybody knew their place," Carter said. "I know it sounds terrible to say it."
The racial division was more apparent when it involved those from outside the close-knit neighborhood.
"I knew that I'm not white," Carter said. "If we'd see somebody we don't know coming down the street – if that's a white guy – we better stay away from him."
Later, neighbors would let families know what the stranger wanted.
"We didn't think at the time it was wrong," she said. "We were buying each other Popsicles."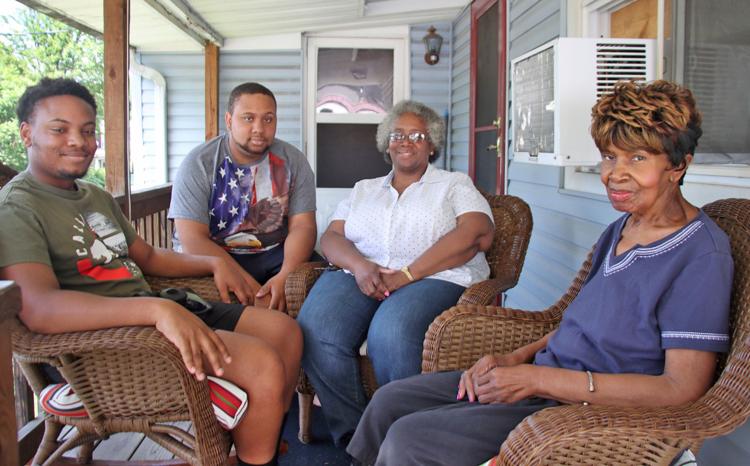 As young teens, Carter and her friends liked to meet others their age from surrounding areas, even though their parents wanted them to stay close to home in Franklin.
"In Franklin, there was nowhere to go, so you'd go into Johnstown if you could catch the streetcar without getting caught (by parents)," she said. "But we had fun. It was kind of sneaking around."
'Strong in the struggle'
Some of those Johnstown trips brought the young woman to the Johnstown Teen Canteen dances at the Cambria County War Memorial. That's where she learned about the NAACP and signed up.
She has remained an active member for more than 60 years, serving not only at the local level but on the state board and as the state youth adviser. She was branch president for most of the 1990s.
"The NAACP is a force to be reckoned with," Carter said. "When I say that, it's all about loving one another – but yet still being strong in the struggle. We've always been strong in the struggle due to the fact that we are still here, and we're not going anywhere.
"Our youth is telling us right now, they intend to stay right here and make a change – not only in Johnstown, but all over the world."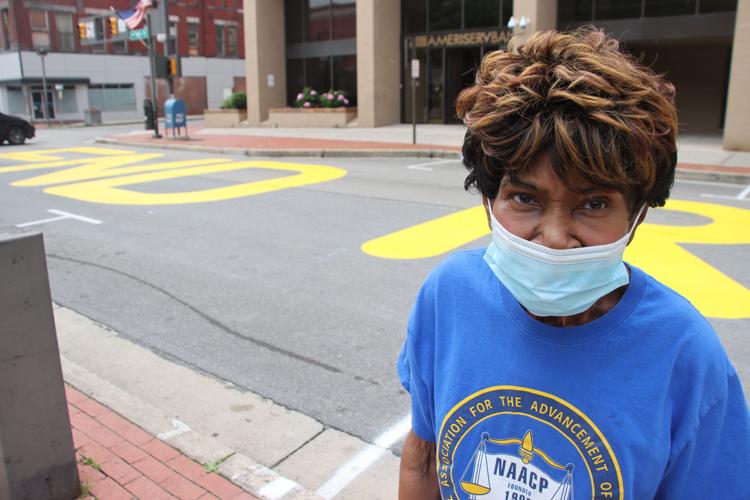 Carter learned about the history of African Americans from slavery through Jim Crow laws and generations of suppression and violence at the hands of other Americans.
"There is no pen that can write the story of the black race," Carter said. 
"There is so much that has gone on. There is still turmoil."
Turmoil includes racial profiling by police and others, limiting blacks' full access to the American dreams.
"That's something that happens all the time," she said "Every once in a while, it rears its ugly head here."
'They are ready to go'
The former Verna Porcher married Ted Carter, of Greensburg, who was well known in the community as the singer for the group Gentle Persuasion.
"He sounded like Johnny Mathis," she said. "He was very well loved in town. 
"He truly cared about Johnstown."
She and her husband had three children: Ted Carter Jr., who lives in Harrisburg; Sherri George, of Prospect; and Stacy Lee, who resides in Richmond, Virginia.
Verna Carter was first elected NAACP branch president in 1990. She was succeeded by her husband in 1995, but he died later that year.
She was named to replace him and continued serving another five years.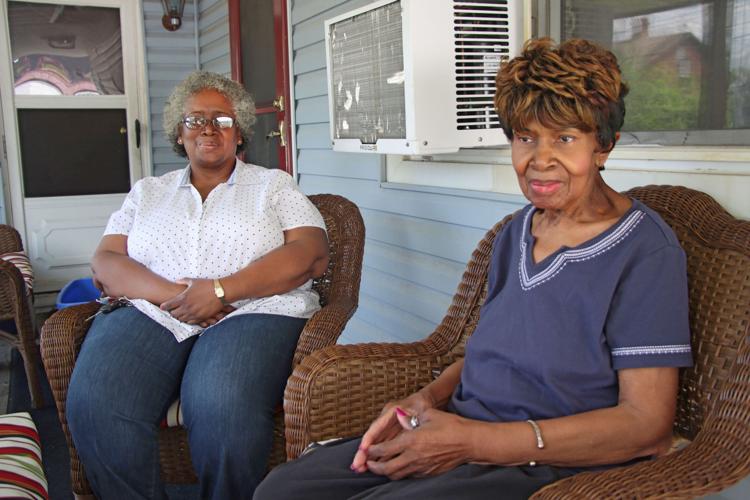 Carter credits other local NAACP leaders – including Thomas A. Smith Jr., Dr. James L. Andrews Jr. and her brother James Porcher – with standing against injustice and maintaining a voice for the black community.
The next generation will lead systemic change, she predicts.
"The generation we have now, they are not taking anything at all," Carter said. "They are ready to go. They are ready to go with their intelligence.
"We paved the way in an intelligent way."