Leah Spangler said her organization, The Learning Lamp, has 60 job postings for various positions – including child care.
The demand for child-care workers is high across the region, which both reflects and creates workforce issues, she said.
"In order for parents to go to work, there needs to be child care available," said Spangler, CEO of The Learning Lamp.
"And in order for child care to be available, there has to be people who can provide the child care. So it's a workforce issue and if there's not enough child care in the county, it really impacts people's ability to hire for their own positions."
Spangler said her company and others that hire child-care professionals are seeking special individuals.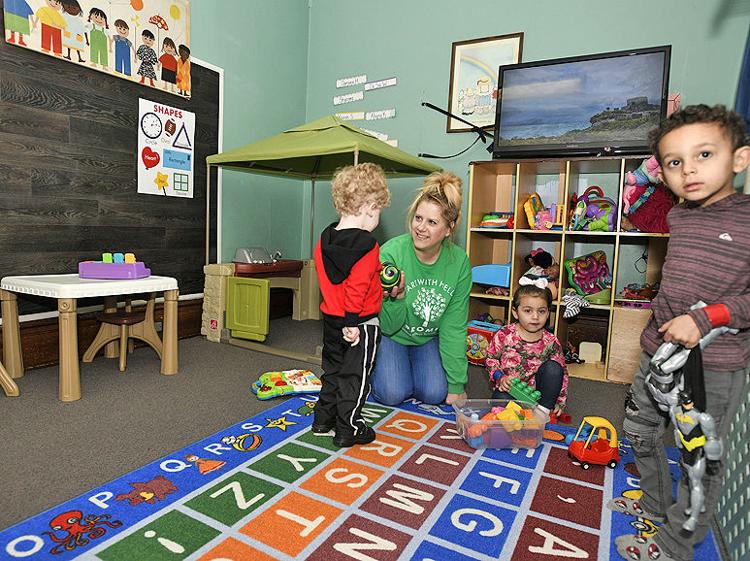 The Learning Lamp has child care centers located at sites in Johnstown, Jennerstown and Somerset. The company also offers before- and after-school care and summer camps.
"The kind of people that we're looking for are people that like working with children, people that have experience working with children," Spangler said. "You don't necessarily have to have a degree. We're more interested in hiring for attitude and energy, and we'll train from there."
Robin Rodgers, who serves as the assistant to the director at Wonder Years Learning Center in Johnstown, believes the best candidate for the child care positions has to be dependable.
"What we're looking for is somebody that needs to be reliable and enjoys being with children," Rodgers said. "They have to have this in mind whenever they come to work here. If you don't want to improve the life of a child, then this job is not for you.
"It can be trying at times – dealing with the kids and their families – but we're with these kids' biggest part of their day, Monday through Friday," she said. "I'm 62 years old and this is the easiest job that I've had in my life because I play with kids all day, but you have to be in it for the kids and not to collect a paycheck."
Wages and reliability
Rodgers said the child care center deals with constant turnover, which then creates a potential safety issue for the children who are being cared for.
"We have a problem with finding good reliable people," she said. "That's the biggest thing – they have to be reliable. If they are on the schedule to come, they have to show up because we operate with an adult to child ratio.
"So if the person doesn't show up, and we've had this happen, that means we don't have enough adults in the building for the number of children we have and that can be a problem," Rodgers said.
"First, that's against state regulations, and secondly, somebody could get hurt."
Rodgers believes the high rate of turnover is due to the wages being paid to the workers.
"We start out at minimum wage," she said. "It's hard to find family sustaining jobs in this area."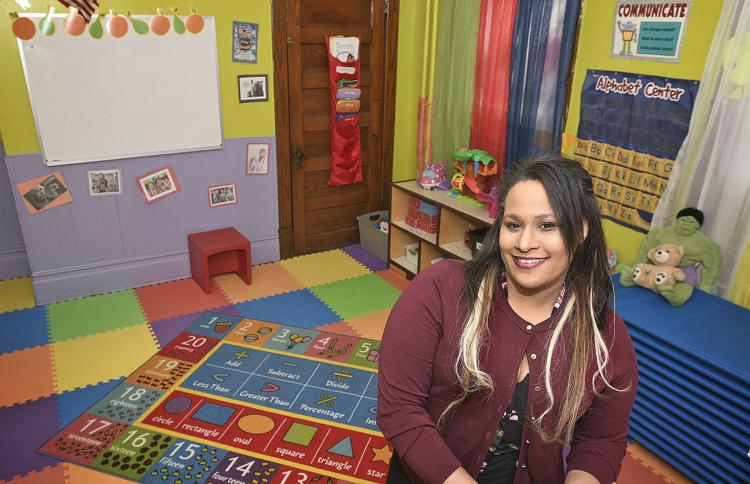 Alicia Sprangle, owner of Sprangle Family Learning Center, agreed.
"Most people don't think that it's enough to fulfill their needs with a minimum-wage job," Sprangle said. "They want to make more."
Wonder Years Learning Center and Sprangle Family Learning Center offer extended hours to accommodate working parents. But that creates a need to have more staff available during those extended hours.
While the need to find the right candidates can become tedious at times, Sprangle is confident that she will find the right people to fill the openings at her facility. 
"We do eventually find them, so I'm optimistic but the time frame is always a little longer than we would like," Sprangle said. "We've gotten better at looking before we actually need help."
'We have a waiting list'
Spangler said finding the right people takes more time and effort than a decade ago.
"But I feel like we will be able to hire the people we need," Spangler said. "It just takes a lot of work, but there's a lot of really great reasons for people to work here.
"We have a lot of flexibility with work schedules, so people can work either full time or part time," she said. "We have some very good benefits and we're a very child-friendly and family-friendly organization.
"And the type of work that people are doing when they are here is really meaningful work.
"You're shaping young minds," she said. "You're really having an impact on the community through your support of children in their development.
"It doesn't get much better than that from my perspective."
With seven child-care centers, the Cambria County Child Development Corp. is also working to overcome challenges in filling staffing needs.
The organization was founded on the belief that every child has the right to a good upbringing, but this requires having the right people to see it through, said Mikayla Wyrwas, human resources assistant.
"It's difficult to find staff these days and our child-care centers have a lot of children in them, so we have a waiting list," Wyrwas said. "With a lot of children, you need a lot of staff. And we really could use the staff.
"Filling these positions is beneficial to us, the families we serve, and it will allow people to earn a couple of extra dollars," she said. "I'm optimistic that we'll find people. It just takes time to find the person who really wants the position.
"So if you have the qualifications, I'm sure we can find something for you."