JOHNSTOWN, Pa. – When Rick Dakota Kempf's in-laws made the move to Arizona a few years ago, he and his wife, Jennifer, considered going with them.
But every time Kempf considered the transition, his mind kept coming back to one of the places he visited every year for a motorcycle rally – Johnstown.
"Nowhere is perfect, but everywhere is perfect for someone," Kempf said, "and here is perfect for me."
He used to operate the Broken Spoke Saloon at the annual Thunder in the Valley rally. That was his first introduction to the area. When that bar wasn't brought to town for the rally anymore, he signed with a group to work at another bar with the same atmosphere – now the Thunderbolt Saloon.
He's been to rallies all over the country, including larger gatherings such as the famous Sturgis Motorcycle Rally in South Dakota, but Thunder in the Valley remains his favorite.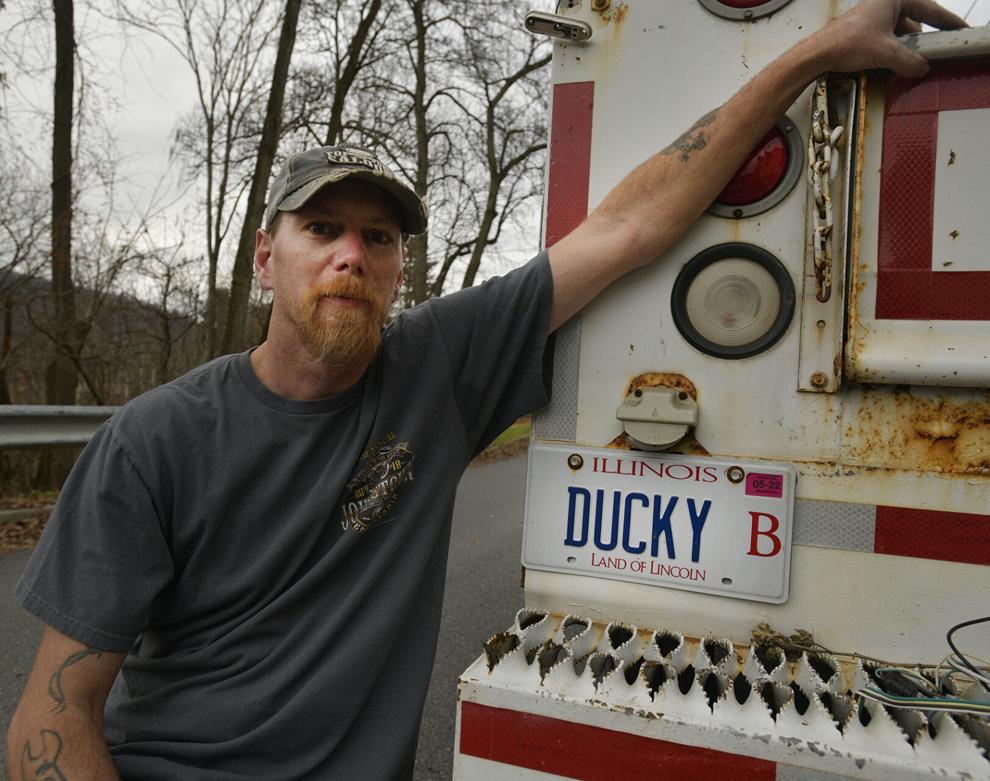 Kempf said that, even when he slowed down his participation in national events, he always made time for Johnstown because he loved the area.
That interest expanded when he bought a house on the 100 block of Maple Avenue in the city's Woodvale section and, two months later, bought another one nearby on the 300 block of Woodvale Avenue.
Before making those purchases, he'd stay with friends in East Conemaugh Borough when in town – and he would drive past the Maple Avenue house every time he headed into the city.
He and his wife were recently back in the area for a Sept. 11 anniversary event, and when they got home to Joliet, Illinois, they saw that property listed for sale online. After some negotiating, the Kempfs closed on the house at the end of September.
What Kempf likes about the property is its location near downtown Johnstown and its proximity to the train tracks of Norfolk Southern's Pittsburgh Line, which are just yards from his backdoor. He loves trains and works with model locomotives.
As for the house itself, he said the "bones" of the structure are good and he can fix it up. He and his oldest son, Cody, have already cleaned up the exterior of the property by removing some shrubs, trimming others and hauling away several loads of trash from the backyard.
Inside, the house still needs some work, Kempf said. But he plans to keep many of the original fixtures, the hardwood floors, the banister and other accents.
'Took that first step'
Knowing that her old home will be preserved is a joy for Carmellina (Ragno) Wyrwas.
The Maple Avenue house is where she grew up. When she first drove by and saw the Kempfs working on the house, she thought they were getting ready to tear it down. She summoned up her courage and pulled over to talk to them because she wanted one last look at the place.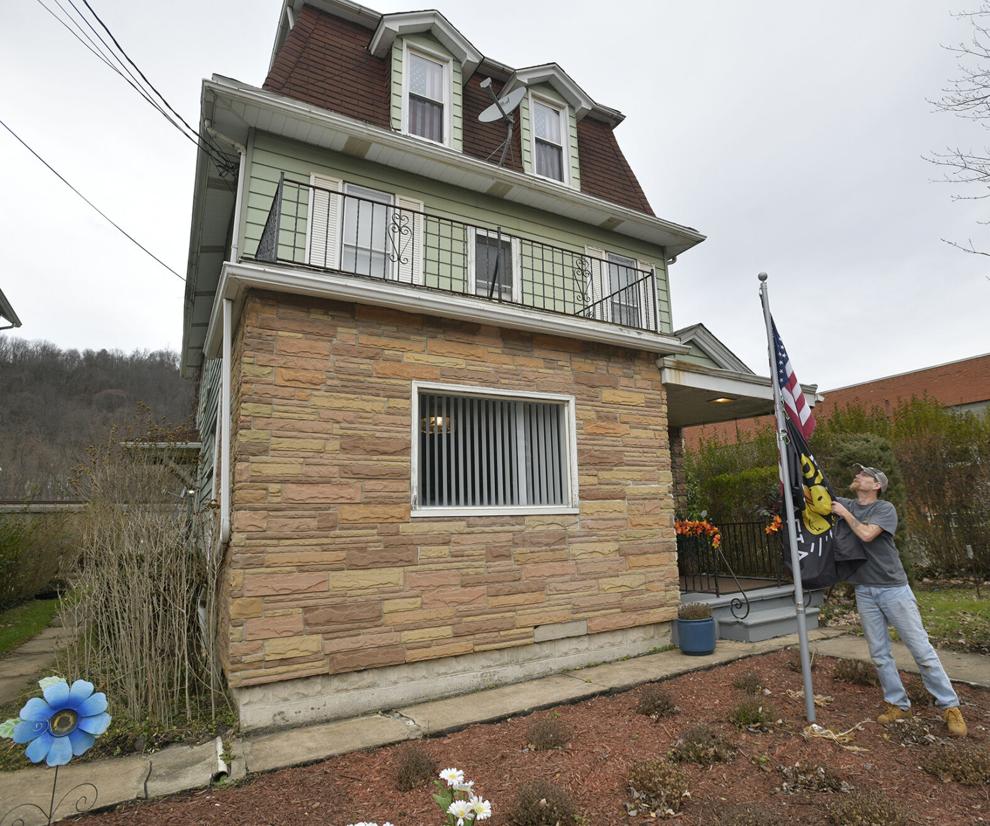 Wyrwas said the couple were kind and inviting, and she was happy to find out her assumption about the house's fate was wrong.
"It was pretty emotional when I took that first step in," she said.
Her family owned the house from the 1940s until about 2002, and their last name, Ragno, is still embedded in the front sidewalk.
Wyrwas said her parents kept the property immaculate, so it's been difficult to drive past it more recently.
"It was hard to see it kind of run-down all these years," she said.
Now that the Kempfs have it and plan to take care of it, she said, she can breathe a sigh of relief.
'We just love it'
Kempf is fascinated with Wyrwas' family's story and wants to preserve it, including her mother's old business that operated in the front room, Josephine Ragno's Beauty Shop. He plans to hang old photos of the house in the entryway and restore much of its 20th-century charm.
His wife is just as excited to move to Pennsylvania.
"We just love it," Jennifer Kempf said.
The pair had considered the move about a decade ago because they'd been entranced by the area's landscape, but never went through with the move. Now that that dream is coming true, she's thrilled.
"I'm just excited to start a new life somewhere else," Jennifer Kempf said.
'A good change'
The two have already become part of the community.
Rick Kempf joked about leaving rubber ducks on his Woodvale Avenue neighbor's porch to spruce up their Christmas decor – his nickname is "Ducky," and he's fully embraced the moniker, even the "Rubber Duck Mafia" title. The name comes from a year he had to nurse a duckling back to health and brought it with him to Thunder in the Valley.
Bartenders latched onto the idea and it has stuck ever since.
Rick Kempf uses the title as a way to spread joy. Besides fixing up the Maple Avenue home, Rick Kempf and his son have also been busy cleaning up the Woodvale Avenue property and the surrounding area.
That house was offered to him for $2,500 through his connection with a neighborhood Facebook group. The deal was too good to be true, he said, and so he decided to see if his son wanted it.
Cody Kempf said he thinks it's a good investment and is looking forward to moving to Johnstown.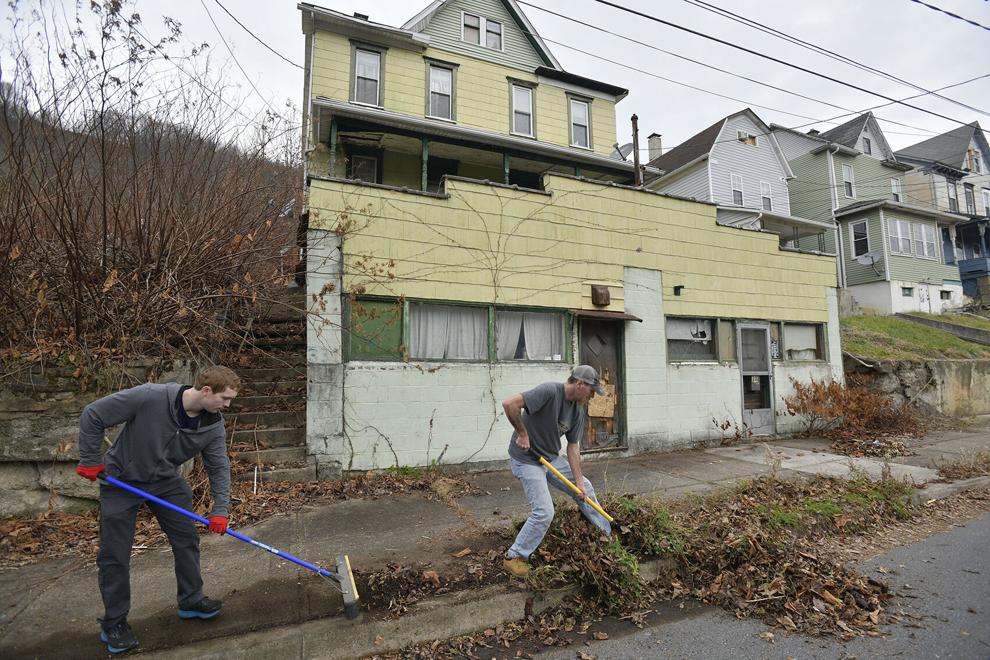 "It's definitely a lot better scenery than living in Illinois," he added. "It's a good change."
Rick Kempf has big plans. He wants to bring everything he does in Illinois – the nationally touring band Green Jello, a recording studio, model trains and motorcycle customization – and transplant those things to Johnstown. He also wants to buy up more old houses in Woodvale, Franklin and East Conemaugh boroughs to fix and rent.