The former Szechuan Restaurant, 124 Main St., Johnstown, is on track to be remodeled to include apartments, a restaurant and a podcasting studio.
A $500,000 state grant for renovating the building was awarded this week to a company owned by a local opthalmologist, Dr. Joel Bezek.
Bezek's medical practice, Ophthalmic Associates, has a Main Street office next to the once-popular restaurant, which closed in 2017. He bought the shuttered building last year.
"I believe in Johnstown," Bezek said. "I want it to be the best it can be, and sometimes you have to take matters into your own hands."
With his sights set on renovating the building, Bezek started Argus Two Inc., which he said he named after the many-eyed giant of Greek mythology.
Argus Two Inc. competed for a grant from a round of $2.2 million total and was named as one of five recipients statewide. Funding for the grants was raised through the sale of tax credits under the Mixed-Use Development Tax Credit Program.
"It's going to be an expensive renovation," Bezek said. "The $500,000 grant won't cover more than 40% of the project, so it's going to be a difficult matter to get over the finish line."
Bezek said he is waiting on guidance from the state about how the grant will be distributed before he sets a construction schedule.
The plans involve restoring three apartments above the restaurant and bar area, which he said would be designed as an incubator for emerging restaurateurs.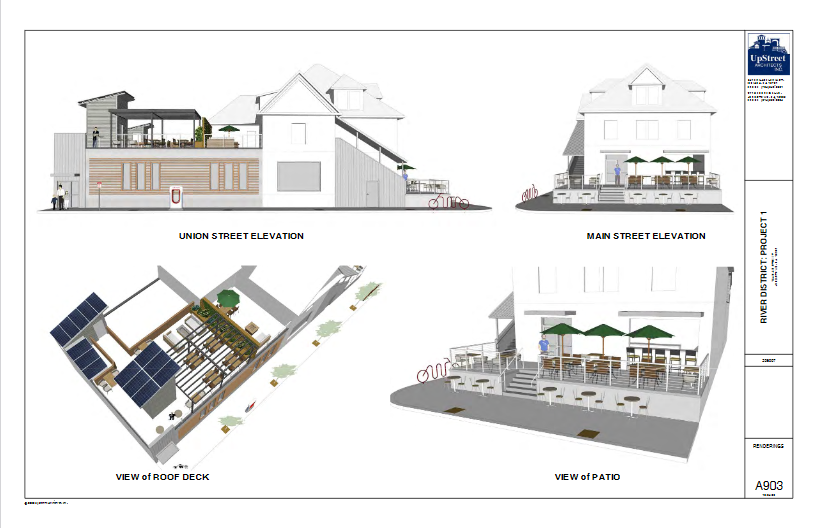 "There would be an open-air patio and bar with outdoor seating, a meeting room, a place for sitting down and eating and a dedicated parking spot for takeout food," he said. "The idea is, hopefully, it will be a food incubator in the sense (that) people could start their restaurant there and move into a long-term spot – or they could be there forever. It's a flexible design."
Bezek said he is also incorporating increasing interest in digital platforms for communication. The basement he said, would be a podcasting studio for rent.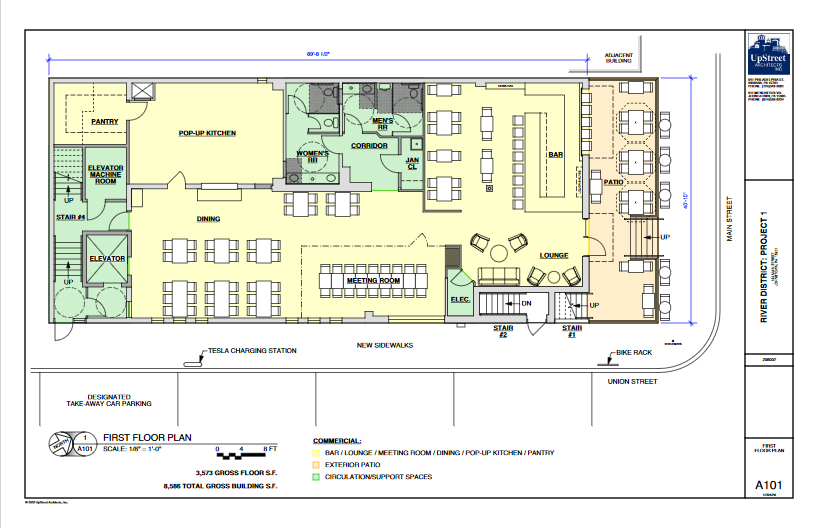 He said he was grateful for support from two state legislators, Sen. Wayne Langerholc Jr. and Rep. Jim Rigby, who wrote letters in support of his grant application, as well as local organizations that supported the plan.
Melissa Komar, Johnstown Redevelopment Authority executive director, said Bezek reached out to the authority and the city government to discuss his vision.
"This exciting project will bring another vacant property back into use along our Main Street," Komar said. "The mixed-use structure allows for both residential and commercial opportunities and has a prime location near (Sargent's Stadium at the Point). This project would not be possible without the private investment of Dr. Bezek. He is one of the many believers in our city."
In addition to receiving the grant, Bezek said state programs are helping in another way. The area encompassing the property is in a Keystone Opportunity Zone, which is a state program incentivizing investment of private capital in poor areas by offering certain temporary tax breaks.