Dr. Madhavi Kandel has felt drawn to helping children her whole life.
Conemaugh Health System's newest psychiatrist specializes in child and adolescent behavioral health problems.
Kandel's parents were both teachers and operated a boarding school in her native Nepal. The school took in some of the most troubled children in the surrounding neighborhoods.
However, she said, historically schools and communities did not address children's mental health issues. 
"We never talked about a child's mental-health background," she said. "It was just a behavior problem."
Kandel said she saw the difference her parents made simply by taking the time to work with the children individually, to help them deal with situations in their lives.
"It really inspired me," Kandel said.
That experience from her youth and her own work with children shows the value of behavioral health therapy.
"It is really preventive," she said. "When you address and help the troubled child when they are younger, you can help make a stable adult." 
'Children get mislabeled' 
Kandel has been with Conemaugh Physicians Group – Behavioral Health for about two months, and says she likes the working environment and the staff of dedicated professionals.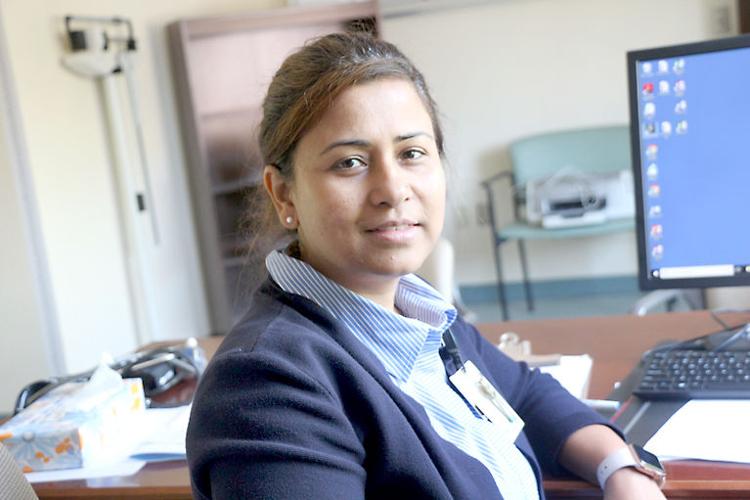 She stresses the community approach to mental health, involving family members and finding ways to defuse situations at home, in school and in other environments.
"Some children get mislabeled as 'bad kids' when they actually have an undiagnosed mental health issue," she said.
"By identifying and treating these issues early in life, through medication therapy and behavioral modification, we can help patients improve – and effectively improve their mental health."
The reward comes in seeing children begin to overcome their issues.
"I see it especially in kids with attention deficit disorder," she said. "We hear he's hyperactive, jumping all over the place. He's in the principal's office every day. He's always in trouble.
"He becomes a patient, and with medication, we see a difference. We hear he's a different kid."
Medication is only a small part of the therapy, Kandel stresses, but children often say it helps them feel better about themselves and inspires them to work on their issues.
"They tell us, 'I can't control my anger.' They have no impulse control," Kandel said.
"With medicine, they say, 'I can have patience now. I think before I act.' "  
Aloysia Hall's future 
Psychiatry has been near the top of the physician-recruitment list for several years for Conemaugh Health System.
The addition of a pediatric psychiatrist is vital for addressing local needs and one step toward reopening Aloysia Hall, Conemaugh's inpatient pediatric behavioral health unit, Conemaugh Market President William Caldwell said.
The program stopped taking admissions in January 2015 due to a lack of psychiatrists.
But it will take more than one new psychiatrist to reopen the unit, Caldwell said.
"There is a nationwide shortage of psychiatrists and we feel that pressure locally, so we're especially pleased to have brought on Dr. Kandel," he said. "Beyond recruiting psychiatrists, a key challenge in behavioral health is staffing these units. The work is rewarding, but it's not easy, and it's not for everyone."
Kandel becomes the third psychiatrist on the behavioral health staff, which also includes psychologists and other specialists.
"At Conemaugh Health System, we are committed to Making Communities Healthier, and we believe that encompasses both body and mind," Caldwell said.
"Behavioral health services are a critically important need in our community, as evidenced once again in our community health needs assessment.
"We've recently invested in upgrading our behavioral health facilities, making sure they meet modern standards for care. This includes Aloysia Hall, though it's not open yet."
Because the program has been closed for more than four years, reopening Aloysia Hall would be a major initiative, Kandel said.
"The unit is not just a clinic," she said. "It is an inpatient unit. It is like starting a whole new program."
A graduate of Nepal Medical College at Kathmandu University, Kandel completed an internship and residency in psychiatry and neurobehavioral sciences at Virginia Commonwealth University and a fellowship at the University of Virginia in Charlottesville, where she was chief resident.
Her husband, Choodamani Aryal, is a family medicine resident physician at Conemaugh Memorial.
They have a 7-year-old son, Aarav, and a 4-year-old daughter, Aadya.