Editor's note: This is the fourth in a series of stories exploring Black history in the Johnstown region.
A group of photos hanging inside the Flood City Youth Fitness Academy show some of the common threads that have connected the local Black music scene throughout the decades.
The first picture depicts the band Four Chaps and a Chick, probably from the 1940s or 1950s, with brothers William Cashaw and George Cashaw.
Natural Wonder, a popular group in the 1960s and 1970s, had Bernie Cashaw and Wilma "Kitty" Cashaw, the children of William, in its lineup, along with Rick King and Rodney Webb.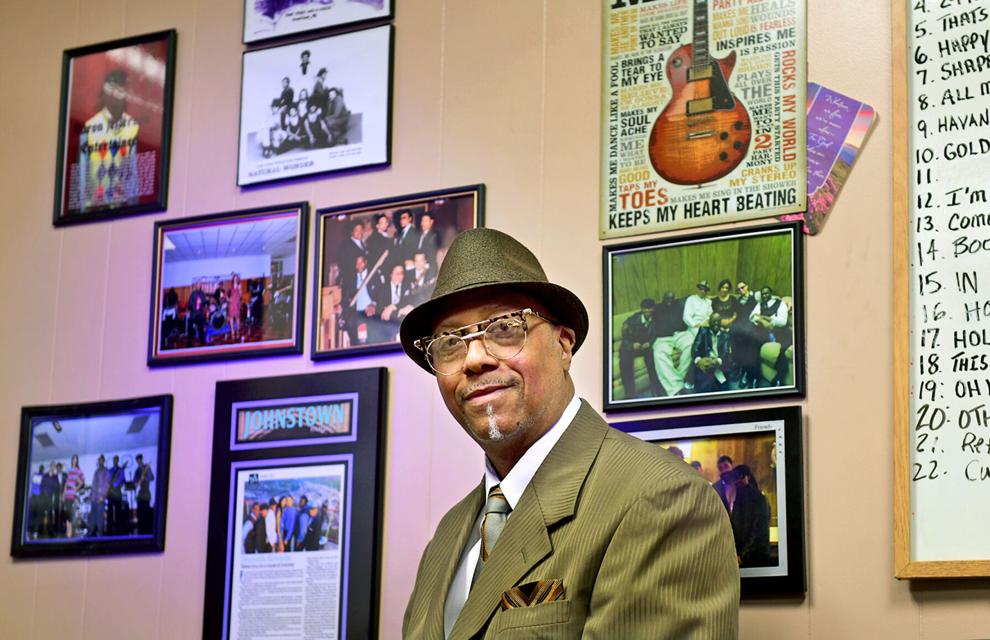 King and Webb then went on to perform with The Exciting Gospel Messengers, a group that included Jeffrey Wilson.
And now, Wilson, a deacon, performs with the Smooth Sound Band.
The photographs of those four groups, along with other images, are not only on display to preserve history, but to also inspire the next generation of musicians.
"By having these examples on the wall and seeing the flow of how it transitions from about the 1930s or 1940s to now is that it tells these young people that they can do it, too," Wilson said during an interview in the academy's music room. "Even though there's been changes in how you do it with all the technical advances, still it all comes down to those basic notes."
Instructors at Flood City teach children about those notes, chords, rhythms and harmonies – using about a half-dozen instruments.
"We would be negligent in not helping to raise up a whole other group of young people that would be able to carry on, be able to play those weddings, be able to hold services in churches for funerals, or family reunions," Wilson said. "It's extremely important for us to pass that on and to make sure that they're proficient in how they play their music or they sing those songs. It's been a pleasure seeing the zeal of the young people."
Music 'was my destiny'
Growing up, Devon Haselrig heard party music coming from the Frontier Club, located near his home in the city's Prospect neighborhood, on Friday and Saturday nights.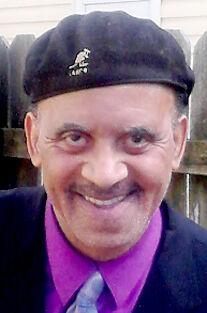 Then came the gospel music in church on Sunday mornings.
"(The Frontier Club) was one of the hot spots in the community, in the Black community in Johnstown," Haselrig said. "There were several places back then. The Frontier Club had bands there every now and then, especially in the summer nights.
"That's how I was privy to hearing all of those things on a Saturday night. Then you get up Sunday morning and you go to church, singing, 'This Little Light of Mine.' Ms. Janie was playing the piano, boy, and those bass notes that she would hit, they resonated in my whole being, and it shook my frame and rested there. and I had to try to make that same sound."
Music was "an innate gift" for Haselrig.
"It was built in me," Haselrig said. "It was there. … It came with me, and I executed it fully. Music – and specifically church music – was my destiny. I didn't know it, but that's where it started. Even though it's gone other places, that's where it remains.
"I have relatives that are in the same situation. It was not something that we decided to do. It was something that was innate."
'Training ground'
Haselrig started performing live in the 1970s.
"It was titillating," Haselrig said. "It was like a baby tasting sugar for the first time.
"You know how they wiggle and their eyes light up and they tremble like 'wooooowwwww.' That's what it was like playing."
He has been playing the piano and keyboards in churches ever since, being part of the area's rich gospel tradition.
"I think there is – in general in Johnstown – a lot of talented people here," said Jeff Webb, an associate professor of music with the University of Pittsburgh at Johnstown. "In the Black community, it used to be for the longest time that African-Americans used the church as the musical training ground, especially keyboardists. If you could play keyboard in a Black church and play gospel music, it was a tremendous training ground."
Plus, those musicians needed to learn how to improvise.
"If you play for a gospel choir in a gospel church, you'll get the sheet music for the piece of music earlier in the week," Webb said. "They'll say, 'We're going to do this song on Sunday.' And, right away, you can throw that piece of music out. You are not going to play any of the notes that are on that piece of paper. It is not going to be at that tempo. It is not going to be at that dynamic. You have to use your ears.
"I did that quite a bit when I was a kid in church. I did more singing, but occasionally I would play (keyboards). The reverend would start singing, and you just had to be wherever the reverend was. and the choir would start singing, and you just had to be wherever the choir was. And, time to time, they would change keys without you knowing, and you had to find where you were."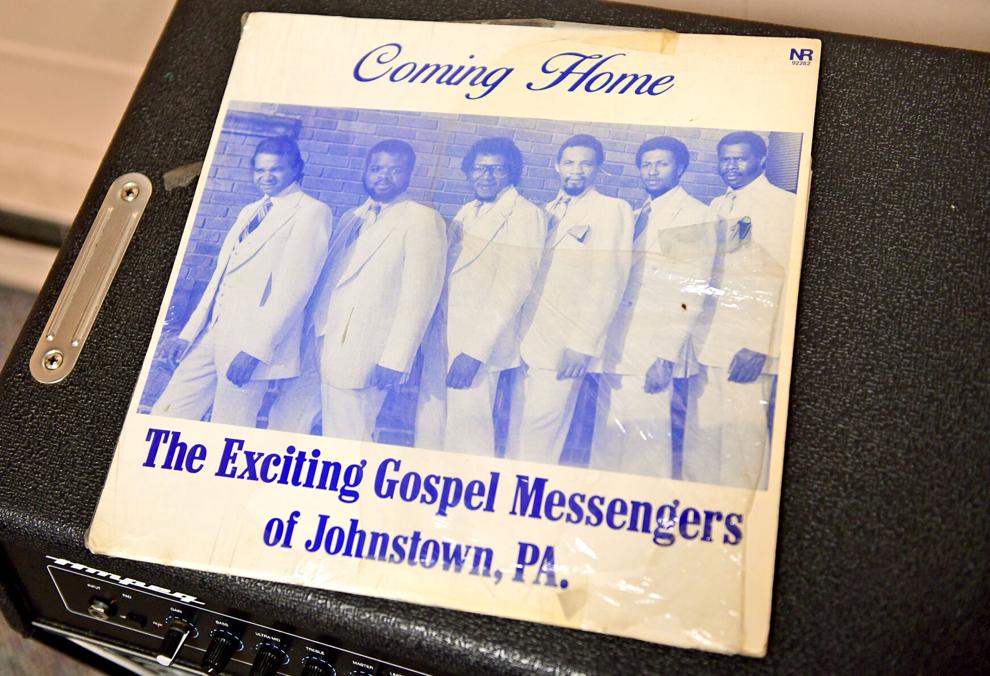 The gospel genre has been combined with jazz, blues, soul, rock 'n roll, pop, folk, country and R&B for generations.
"It's extraordinary," Wilson said. "I think for Johnstown, what it does show is the tie again of the migrants that came from the South and brought whether it be the Delta music, or the music of the Deep South to Johnstown and then kind of recreated it for here."
Shared 'musical journey'
Douglas Miller, born in Johnstown on Dec. 31, 1949, became a Grammy-nominated singer who placed multiple albums on the Billboard magazine Gospel Albums chart.
Miller's "musical journey began at the age of eight when, without formal training, he began playing the organ at the Jefferson Memorial First Born Church of the Living God in Johnstown, PA," according to his obituary.
Throughout his career, Miller recorded "When I See Jesus," "Unspeakable Joy," and "My Soul Has Been Anchored in the Lord" – and received an honorary doctorate of Christian Music Education from the Christian International Bible College.
"Douglas Miller's musical legacy transcends his extensive catalog and will continue to reach classrooms, choir lofts, orchestra pits, and band rooms across the world," his obituary read.
Miller was among the countless Black singers and musicians from the Johnstown area, who have performed locally and across the nation, in churches, smokey clubs and concert venues.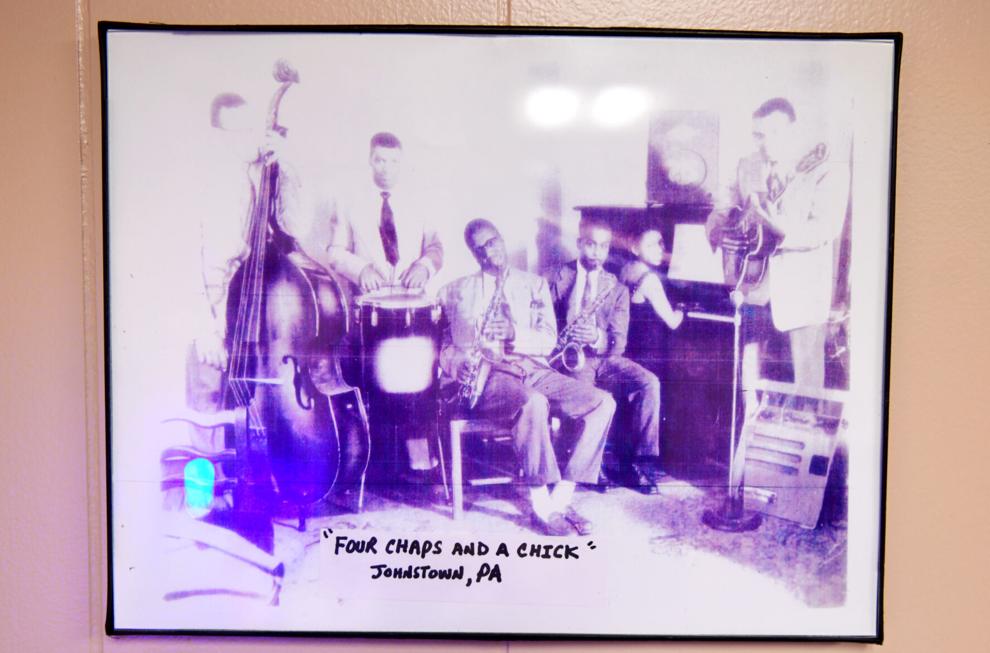 There was Oliver Haselrig, Willis Hickerson, Bobby Holmes, the Piano Gospelettes (Dorothea McCray, Gwendolyn Triplin-Carter), Sterling Echoes, Pleasant Hill Gospel Band, Wings of Faith, Margie Hill, Alfonzo Surrett and David Myers, who once performed on "Saturday Night Live."
And, throughout the decades, white musicians, including Joe Pass, Brooks Paxton, Nick Jacobs, Michael Bodolosky, Frank Filia, Laddie Timko and Lou Purazo often played alongside them, making music together without anybody worrying about the "boundaries of race," as Wilson explained.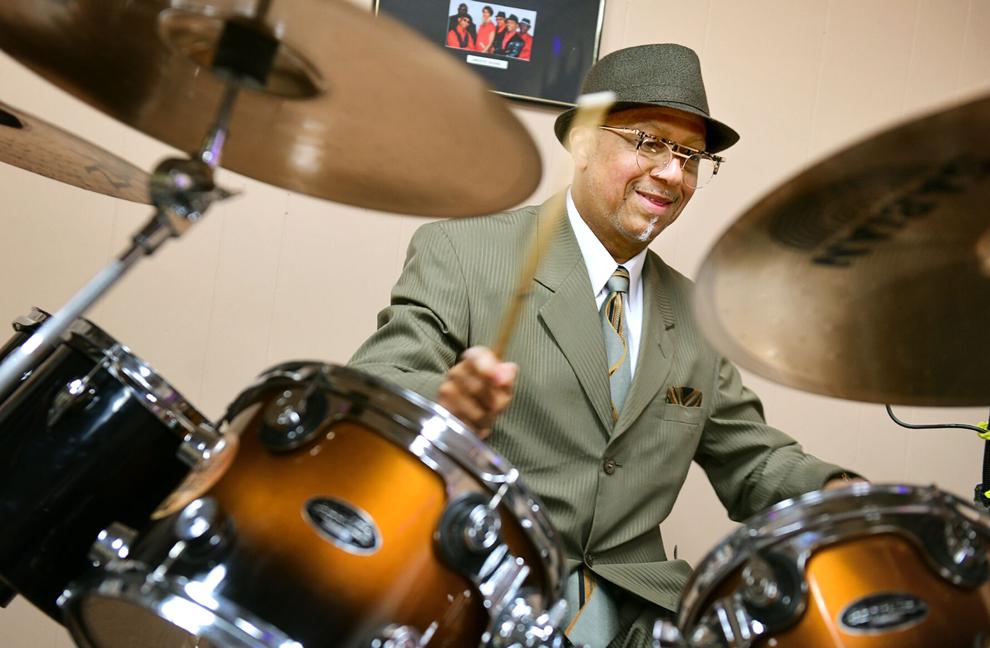 Nowadays, the Smooth Sound Band – with Wilson, Ra'Anee Watson, Daniel Hutton, Venus Hall, London Jefferson, Stephen Lewis and Hayden Jeffreys – is one of the Johnstown area's most popular groups.
Being in Smooth Sound provides a way for members to connect with the community and develop as musicians and people.
"It's kind of funny, because I joined a band because I wanted to get past my stage fright, and they definitely make sure that I get past my stage fright," Watson said. "Deacon Wilson) will do like an introduction – like 'And we have something really special coming for you next.' and I'm just looking at him like, 'Noooo. What are you doing?' It's great, though. It's great, though. It really is. I love being in the band with them. We're like a little family."
'They had a place to go'
Black musicians of the past played the Frontier Club, Elks Flood City Lodge, Coke Plant Social Club, Flamingo Club and other night spots.
"We're talking a time when the normal establishments around the city may not have welcomed African-Americans, but they had a place to go by going to places like the Coke Plant Club," Wilson said.
Special events, including the Juneteenth celebration and annual Homecoming, are held where current musicians can perform. There are stages at bars and other locations, including the Venue of Merging Arts and Peoples Natural Gas Park.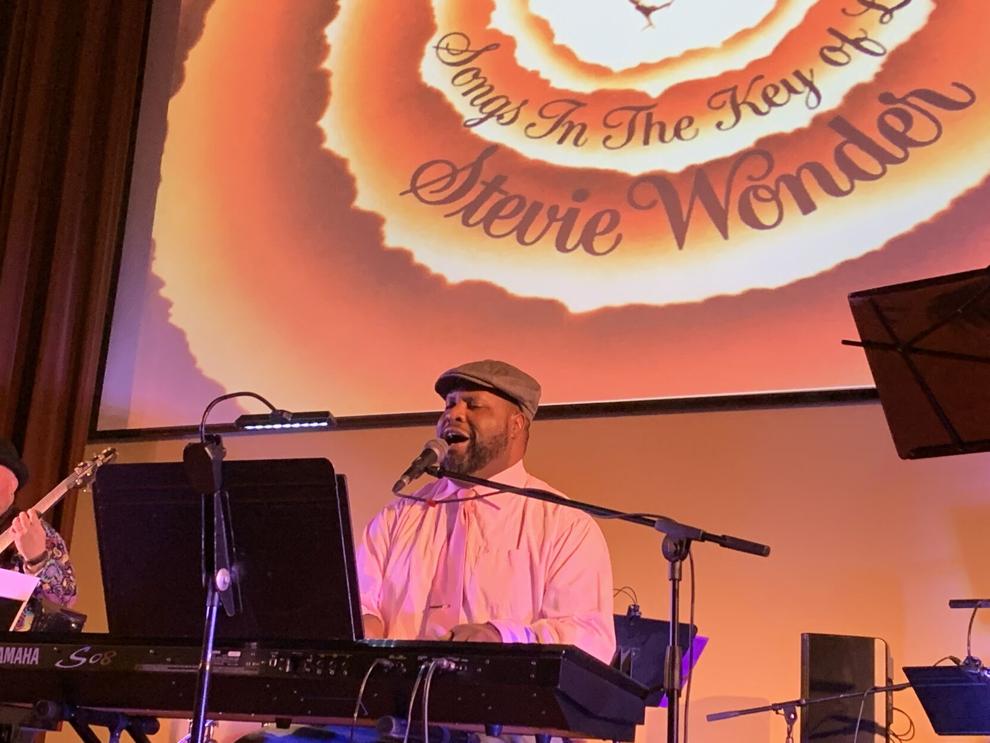 But, overall, Webb said finding places to play locally can be difficult for any band.
"Venue creation (is an issue) certainly, but also the ability to pay," said Webb, who fronts Jeff Webb and the Delectable Sound. "As a musician, you want to be fair. and so you have developed a particular skill set, and you should be paid for your skill set. I don't think that it is out of bounds to say for a three-hour gig everybody is supposed to get a hundred bucks.
"For my band, that means $700. There is great resistance to paying that kind of money for a Friday- or Saturday-night gig, especially if you're talking about a local bar or a local restaurant or such. There's got to be venues that can accept real talent, no matter if it's two people or seven people.
"There has to be commitment to figuring out ways to compensate that talent fairly. and I don't know what the answer to that is."
Earlier this month, Webb and 16 other musicians – Black and white – performed at the century-old State Theater of Johnstown, a venue that had sat vacant for a long time until the past few years. They played Stevie Wonder's entire "Songs in the Key of Life" album, as the first installment in the Classic Vinyl Concert Series.
"The response we have gotten from that concert has been tremendously positive," Webb said.
"We sold out, and the excitement for the next one has been palpable."
'All cheering for me'


The joint was packed.
"Terrifying," Watson said. "It was terrifying because we sold out. There were like 400 people there. I have never, ever, ever, ever performed for such a large crowd of people before. … It was both terrifying and exciting for me."
Watson sang two solos – "Pastime Paradise" and "If It's Magic."
"When they cheered for us, and when they cheered for me doing my solo, I just broke down crying because it was like, 'Oh my God, I can't believe that they're all cheering for me like this,'" Watson said. "It was just amazing."
Watson, who only recently moved to the area, is now part of the rich symphony of Black music in Johnstown.
And she feels that connection will last for a long time to come.
"To be quite honest with you, I don't know what the future holds," Watson said. "Another passion of mine is traveling. My job allows for me to travel. So I'm not sure if I would actually stay living in Johnstown. However, because of my passion for traveling, I still feel like I would want to remain a member of the (Smooth Sound) Band and also be still involved in the Johnstown music scene because this is where it all started for me basically."