JOHNSTOWN, Pa. – When Hiromi Katayama and four Greater Johnstown High School students started working to create a mural together, she posed one question to them – "What is Johnstown?"
Katayama, a native of Japan who lives in Washington, Pennsylvania, was unfamiliar with the city, so student-artists Nichole Harrity, Brice Mroczka, Korei Donitzen and Anthony Kirby told her about the area's rich history, what life is like here today and their vision for the future.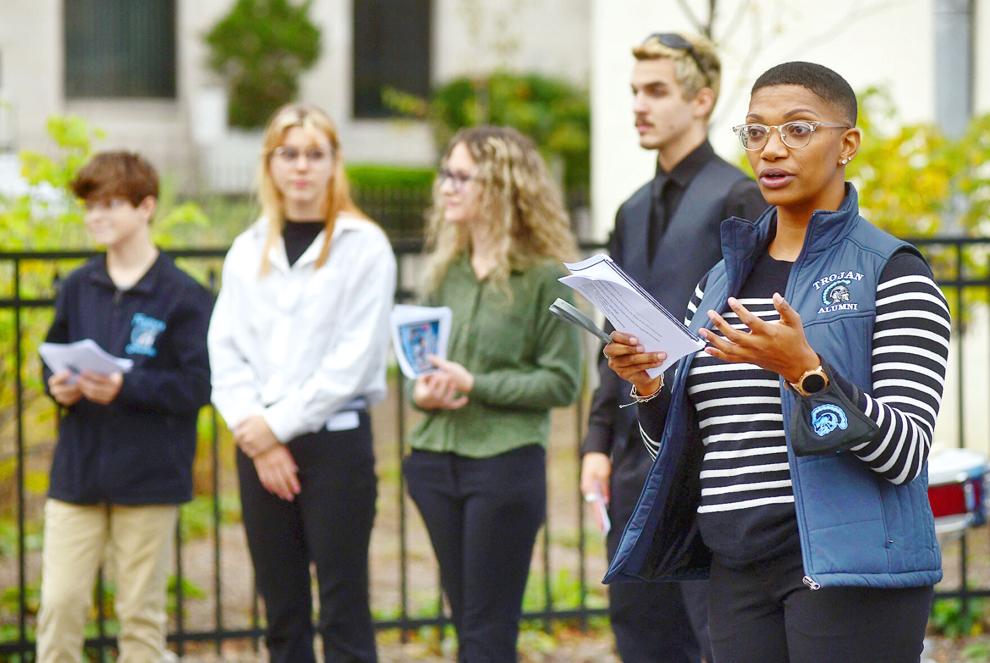 Their ideas were then combined into a painting that celebrates the bygone days of steel mills and trollies, looks at popular pastimes of today such as Coal Tubin' and Thunder in the Valley, and imagines a future that includes ziplining and a monorail.
"These guys came up with awesome ideas. … We put all the fun ideas into the one piece of the mural to describe Johnstown," said Katayama, an artist with the Rural Arts Collaborative.
The mural, located on the back of the Blaine Boring building at 123 Market St., downtown Johnstown, was unveiled during a ceremony on Monday afternoon.
"To be honest, they said, like, just a mural," Kirby said. "I wasn't ready for all of this, obviously. I just thought – painting it, we're done, out of sight. I was not ready to have the mayor, all these important people, the news, this interview. I was not ready for that."
The mural was Rural Arts Collaborative's first project in Johnstown.
"We were very excited to do this," RAC founder Carmelle Nickens said.
The painting was a collaborative effort between RAC, the school district, the Community Foundation for the Alleghenies, 1st Summit Bank and Vision Together 2025.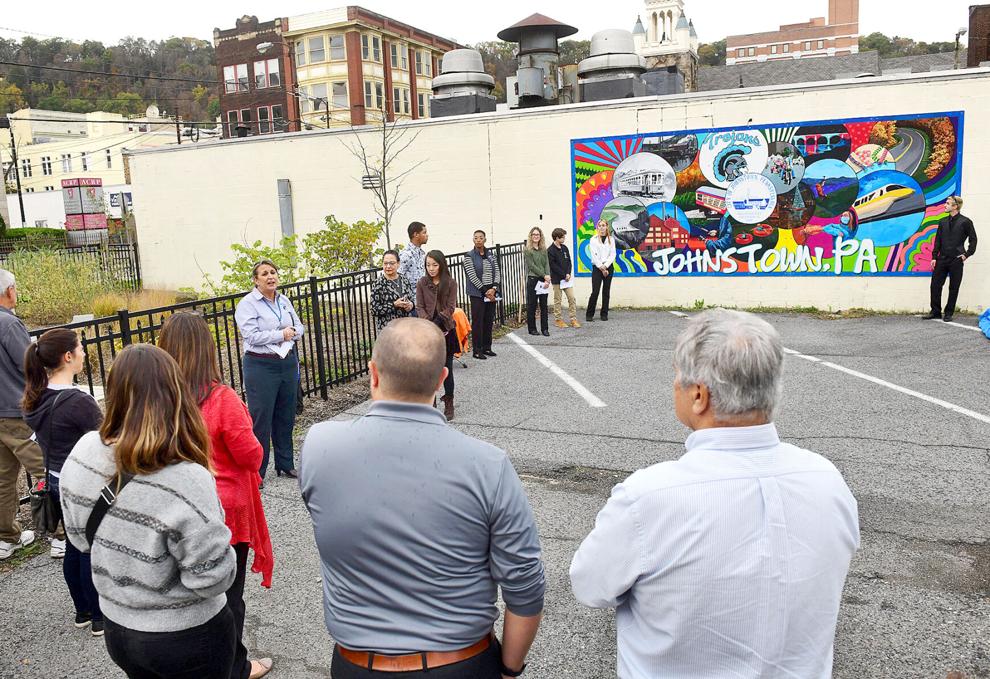 "It was really just a way to say, 'How are we going to bring that culture and the bright colors back to our city?' " said Toya Thomas, a teacher and member of the Vision Together 2025 neighborhood development capture team.
"One of the things that our group talked about was things like legal graffiti, street art, murals, things like that. That was one of the things we decided to start with. But we also thought it would be amazing to give the students the opportunity to paint the mural because then they have some ownership of that within the city."