Have you heard? Johnstown is coming back. And people who once lived here are coming home to enjoy the city and its surrounding area and all it has to offer. From its close proximity to work to simple living to family life, they all have found coming home to Johnstown was the right choice for them.
Coming home to the farm
Susan and John Shaffer recently moved back to their 150-year-old farmhouse on Meadow Drive in Upper Yoder Township after John was hired as a permanent pastor at Ligonier Church of the Brethren on Route 271. Previously, he was filling in as interim pastor. The house has been in John's family since the early 1900s and sits on 70 acres of farmland. John purchased it from his grandfather, Blair Hunt, in the 1970s. While John was not raised at the home (he graduated from Conemaugh Township where he met his wife), his pastoral job finally afforded him the opportunity to come back home to the farm, once and for all.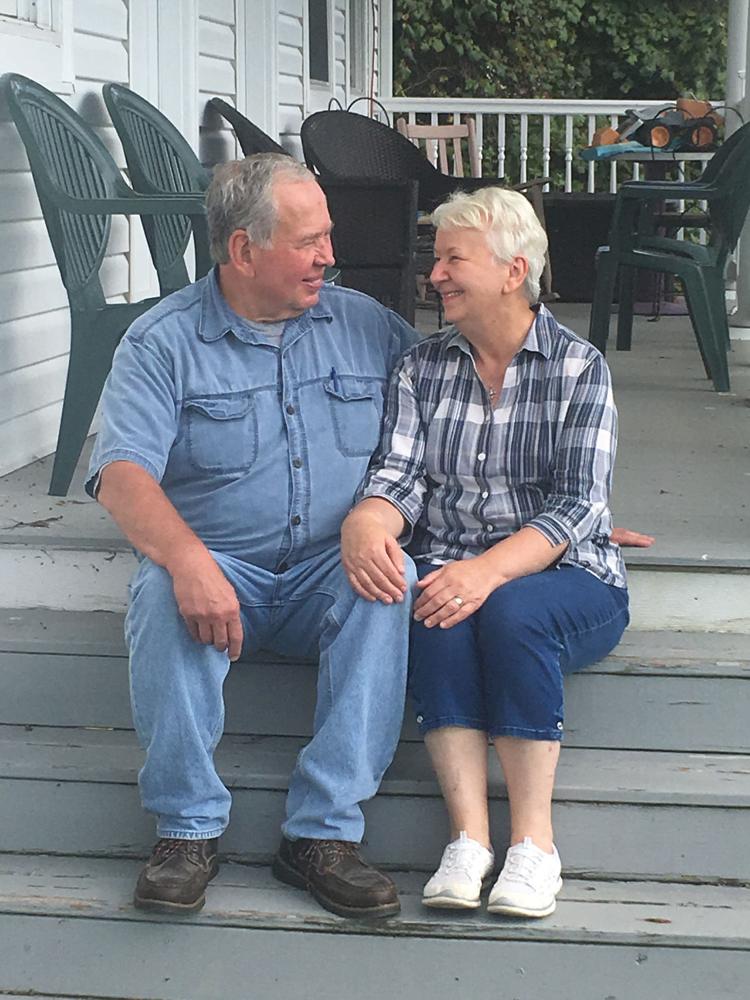 "I spent summers up here when I was a kid," remembers John. "There was a spring in the basement. My grandfather would kill chickens and capons outside, then he would butcher downstairs, cleaning them and keeping them cold in the spring.
"The water was ice cold and that would keep them fresh," says John. The spring still runs under their house.
In 2017, when John's aunt decided to sell the house next door, the couple's daughter, Cynthia Allen, and her husband, Greg, moved in with their two children. "We had a good life in Ohio, had established ourselves in the community, were involved in everything and the kids were in good schools and extra-curricular activities," says Cynthia. "But moving here just felt right. I can't explain it. It just had to happen." Cynthia says that she didn't want to see anyone else in the house but her family.
"Knowing that my family has lived in this area for generations was definitely a draw for me," she says. "I thought it would be meaningful to raise my children where so many generations before me had been raised. It gives us a special connection to this house, the land, the area, our family."
Cynthia is slowly piecing together the timeline of the family farm. "I know the land was part of a bigger parcel of land that was warranted to Enoch Walsh in 1793. Mr. Walsh served in the Revolutionary War and this was his 'payment,'" she says. "I believe the Hunts raised dairy cows, chickens and had a garden. Where my house stands, there was an orchard. I still have some apple and pear trees at my house."
Susan, the matriarch of the family, was keen on moving into the farmhouse too. "Look out any window and it is farm. I used to often think, we are looking out windows that his great-grandparents looked out – the same windows with the same view," says an emotional Susan.
"No, no. I had the windows replaced," jokes John.
"Yeah, they aren't wavy anymore," she adds, laughing.
"It's quite simple, it's not rushed and it's beautiful," Susan says. "We have had this family picnic here for five years at least. Both sides of the family just love it and it is tradition that we play volleyball."
The Shaffer's have been able to reconnect with family who live in town since moving back. They have been able to grow their connections as a family and do more on a daily basis that they couldn't do living so far away. "People are stopping in all the time. It is nice that they can do that," says Susan. "We just love this old house and this farm."
Coming home to spread talent
Retired US Marine Master Sgt. John Fontana grew up in the Oakhurst section of the city where he graduated from the Greater Johnstown School District in 1983. After graduation, he stayed for a few years, working different jobs before he joined the United States Marine Corps in 1992. John says of his neighborhood that, while it was full of sports and activities growing up, he needed a fresh start in the military.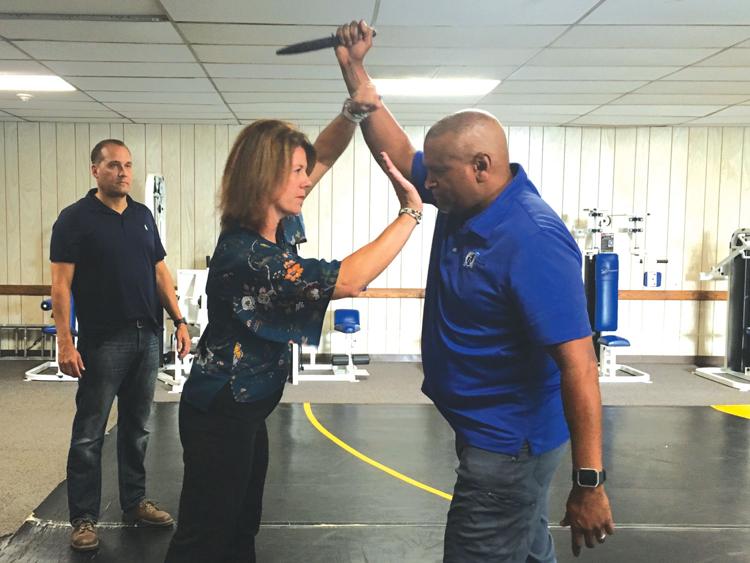 "I was at a point in my life that I knew that there was something else out there for me and the Marine Corps brought that for me," he says. "I did so much and it gave me so much insight and a different outlook on life. I was able to finish my bachelor's degree while I was in. And soon after I retired, I got my master's degree. But it also gave me a perspective that, if you want something in life, you just have to go out and get it." John did one tour in Afghanistan and two tours in Iraq.
When he retired in the summer of 2015, John and his wife, Julie, decided to move back to Johnstown because of their local family ties. "She grew up in Indiana and I grew up here. It just seemed like the logical thing," John says. "We could have settled in Virginia where I retired out of, but the hustle and bustle of the big city... This is where our roots were and that's where we wanted to stay."
John wanted to be involved in his community as an active participant this time around. While stationed at Virginia Beach during his tenure in the military, he learned a lot about martial arts. Krav Maga, a technique used for self-defense purposes, was what John mainly trained in. When he told his mentor he was moving back to his hometown, his mentor encouraged him to teach others in Johnstown.
"I thought it was kind of intimidating, because I know there are some established martial arts schools here, but there are no Krav Maga," says John. "So I went for it and, in my opinion, I think it has been successful." John says he has enough students that he is satisfied with what he has accomplished since starting his business. In addition to his regular classes, John offers seminars for teachers, nurses, youth, women, and law enforcement.  
"Krav Maga is self-defense for everyone, from the young kids to the elderly. You can learn in six months how to protect yourself pretty effectively," says John, who loves the practicality of the technique. "Ninety-nine percent of confrontations can be resolved without violence. If you have to do something, I teach you to do enough to get away."
Since being back, John has settled back into his community. He attends Alpha Wednesdays, a Bible study at Franklin United Methodist Church and is a member of Our Mother of Sorrows parish where he is a prayer minister. "The experience of seeing Jesus Christ being received by others is unforgettable," says John, who uses faith as part of his martial arts class for devotion before and after. "What I teach is Christian values. I have a very strong faith. I like to see people succeed."
While John may be retired from the military, he is not done working. He put his new master's degree to work at the welfare department for the state of Pennsylvania. He says working in town has given him a unique perspective after being away for so long. "To see people wanting to come back here, opening up restaurants and breweries – just to see the new people here, it's bringing hope to the area. I love my hometown."
Coming home to the arts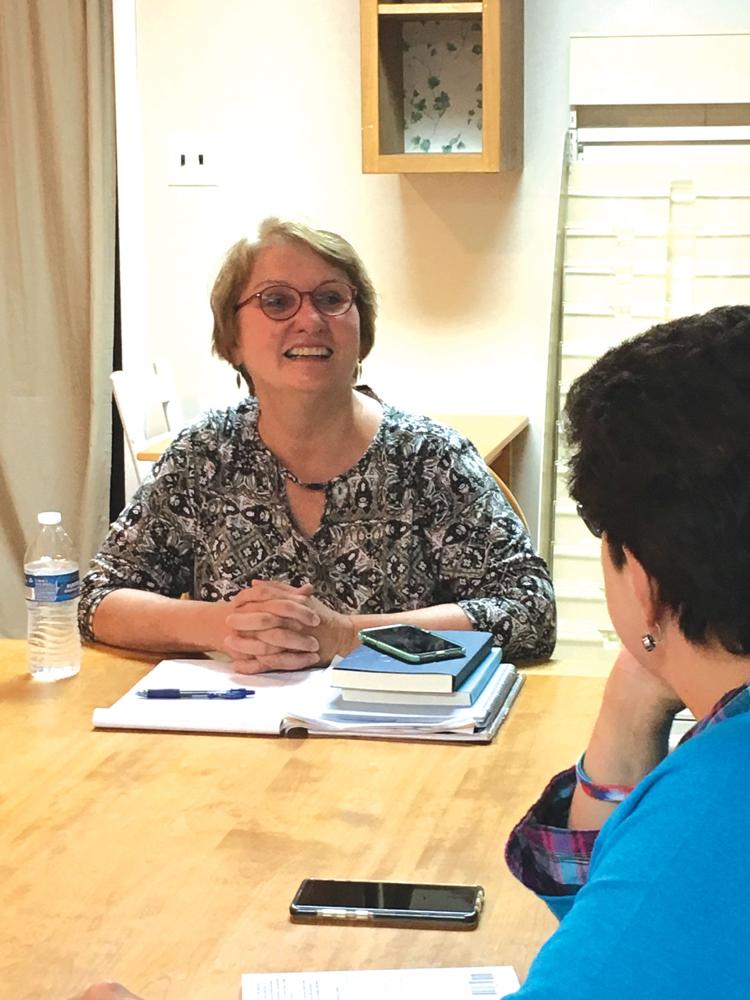 For 1972 Westmont graduate Denise Urban, moving back to Johnstown from Greencastle, Franklin County, was a necessity – at first. A year ago she returned to help care for her mother. Then it became her goal to immerse herself into the burgeoning arts community.
"My number one focus was how I can get back involved with art because that's my passion and my stress reliever. So I went right to Community Arts Center of Cambria County to see if I could volunteer there." Denise searched other art venues around the city, using her many years of experience to get reacquainted in town.
"It was really a change for me. We came home once a month to visit, but I never really wandered around," says Denise. "Art was always my number one. I saw the new restaurants, the wineries – I was shocked about all of that. That's was what I was drawn to."
Denise was thrilled to be right in the heart of the Laurel Highlands. She missed the food, the peaks, and the people. "Where we moved (from), it was all flat," she reminisces. "I knew this, but it just hit me how much we missed the mountains until we moved back – especially this time of year. Stackhouse Park was another surprise to me."
With husband, Jim, supporting her and trusty dog, Patrick, by her side, she felt the time was right to start a new business, an art co-op in Westmont. It would mimic her previous venture she had for 18 years in Greencastle.
Her new space, Studio U, located on Diamond Boulevard, focuses on mixed media, handmade projects and a workplace for people to create and teach. She encourages people to meet and host groups, like her writers group that will meet once a month. She also will showcase handmade consignments.
"I like the word 'maker.' To me that is art," Denise says. "It's a cozy studio with a creative vibe."
Coming home to retire
Sandra Scott came home to retire, only to get lost. Literally.
"When you are gone a long time and you come home and the buildings have changed," says Sandra. "I'm very big on landmarks – and all my favorite ones had changed and made into something else. So I was on Google and trying to find where I was going."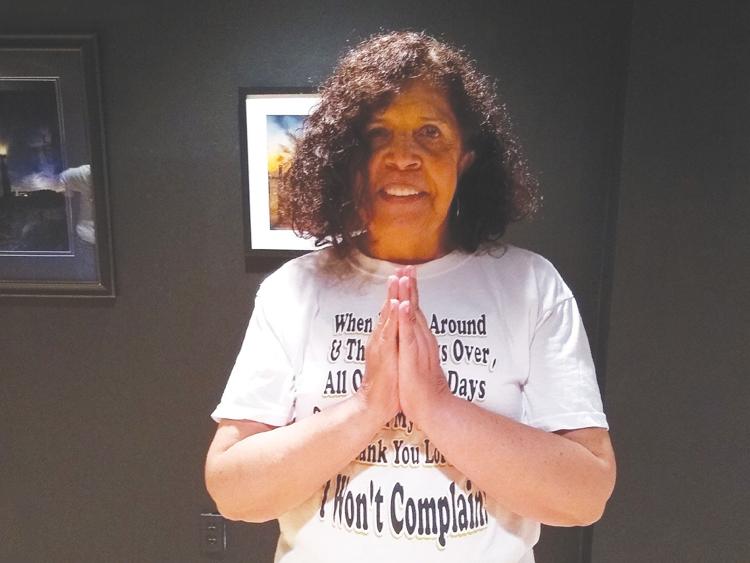 Sandra reminisces about the old Joseph Johns school going over the bridge by Moxham and how Conemaugh Memorial Medical Center used to be one building and now is a campus.
"I was totally lost there." She said she couldn't even find the Social Security office. Old favorites like the Penn Traffic Store on Washington Street and the Glosser Brothers Department Store she couldn't wait to shop at.
"When I came home, the first place I wanted to go to was Glosser Brothers. But they were gone, totally. So it was a big shock."
A 1967 Conemaugh Valley graduate, Sandra raised her four children in the city – all graduates of Bishop McCort Catholic High School. After they graduated, she and her husband moved to the Harrisburg area. This spring, after a lengthy career helping differently abled and autistic children, Sandra moved back to the West End of the city.
"At first I thought there's nothing to do, there's nothing here. But, in actuality, there are things to do in Johnstown. You just have to put yourself out there and get to know people," says Sandra. "I have been to more places and done more things in Johnstown. I went to a hat show and it was a blast. We wore real nice hats – I don't even wear hats. I got to see so many friends I haven't seen in years."
Since being here, Sandra has been able to reconnect with her two brothers and sister who also live in town. "I can see them any time I want now," says Sandra. When she lived in Harrisburg, "it was lonely because I didn't know anyone." Now, she says her siblings will call at a moment's notice and invite her out to dinner or to a festival.
Sandra's also been active finding new things to involve herself with like a Bible class at St. James the Baptist Church, and yoga at BottleWorks.
"I feel better. I'm happier."
Coming home for yourself
Virginia was never home for Debra Briggs.
"I was 35 years there and it never felt like home," she says. "This was always home." Debra came home often to see her family and for reunions because it was so close, calling it a commute. She left Johnstown to find work in Washington, D.C., in 1985. There she met her husband, Bill, and raised three children.
"As soon as I would hit Pleasantville Mountain, it felt so familiar, like an old flannel shirt." Coming into town, Debra and her family looked forward to the food of the city. "When we came back, we would have to get an Em's Sub, and we would have to get a gob and raisin cookies – things that you can't get anywhere else," she says. "I think Em's subs has a map that says 'how far will you take an Em's Sub?' You can see that people have picked up a sub and flown them back to California."
There's a name for Debra: The Ageless Generation. She represents women over 50 who, after their children leave home, have reclaimed their lives. For Debra, she decided to leave her home in Virginia and buy one near her parents while her husband finishes out the last five years until retirement.  
"I'm done being a hands-on mom and wife and now I want to do me," explains Debra. She is focusing on her advertising career, reconnecting with friends from her college days at the University of Pittsburgh at Johnstown and from Bishop McCort. She also is focusing on her relationship with her parents.
"All of it is a celebration for me now that I am back," Debra says, remarking on how grateful she is to have the connectivity of the community around her. She felt that, in a town as large as her town in Virginia, it was too big to really bond with people on a daily basis. But here, she feels closer.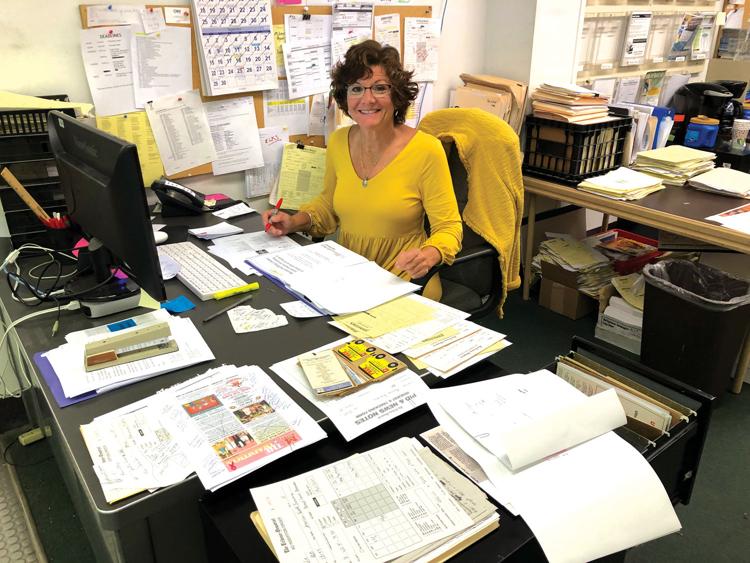 "I don't feel like I am in Johnstown," says Debra, observing all of the places she and her friends like to visit and enjoy. "When I first moved back here, I thought what bus, train, parade can I get on to tell everybody to say this is the best thing I have ever done. The cost of living is low."
Debra encourages people, especially those her age, to bring whatever they have acquired, their knowledge and positive attitude, back to the area and enjoy.
"The hills are beautiful and I love looking at them every day.
Coming home for family
Family is what made the decision to move back to Johnstown for Thad Baumgardner so easy. He and his wife, Melissa, both 1999 graduates of Richland High School, were finding it increasingly difficult to manage careers in the large community of Charlotte, N.C., while also managing their child's after-school activities.
"We lived less than 8 miles from the city, but with the heavy traffic it could take over an hour to get into the city," says Thad. As their son, Cody, grew older, getting around in the city grew frustrating for a family. "Logistically, in a big city it just is not possible with the traffic. And things are more spread.
"We were traveling home often to see family and our second child made it increasingly more difficult," says Thad. Both he and Melissa's parents and relatives still lived in the Johnstown area. "We were traveling home a lot because we didn't want to miss family events and I think we just decided, after having our second kid and looking at the family dynamics of the big city we were living in and the dynamics of the city of Johnstown, that it might be a good fit for us that we should try moving back."  
That opportunity came in 2012, when Thad was offered a position with Conemaugh Memorial Medical Center as a pharmacist with the inpatient and Cancer Care Center.
Now that they have been back a few years, their kids have started elementary school and his wife picked up where she left off in elementary education, working as the director at the Richland Academy Montessori. Since they are so close to family, they can be supportive in many of their kids' activities.
"My son will go to a football game and he will now have like 15 people there watching him play – his aunts and uncles, grandparents watching him play – whereas, where we lived, we did not have that support system," says Thad. "If my wife or I are sick, they can pick them up; they are a huge help."
With the close proximity to his work, Thad also is able to coach the football team. "It's nice to be able to be involved in their sports and it was a draw coming back to this area. This town really allows for being involved in these kids," he says. He compared his commute time to only being 6 miles from work and able to be at practice in 15 minutes – in traffic, compared with the hour in Charlotte. "I can drop one child off at one practice and get to another practice."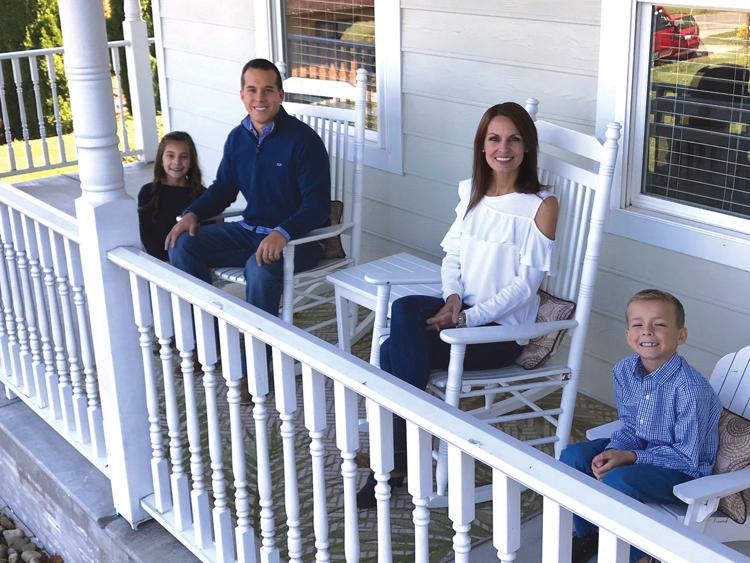 The couple says being back in the area has offered more outdoor opportunities. "We like to go boating in Raystown," Thad says. "Our family goes there often, especially during the summer. We are into boating in the summer, skiing in the winter. We are never short of activities to do. We go to concerts in Pittsburgh too. If you are willing to look for it, there are plenty of things to do here to keep you busy."
Thad and his wife, his high school sweetheart, have reconnected with old friends from their Richland school days. All of them have children about the same age as their own.
"It's amazing to see all of our children playing together," says Thad. "It's a good place to raise a family."