Christine Dahlin's daughter, Maia Schuster, is white, and her adopted 7-year-old son, Lamont Schuster, is half-Black and half-Hispanic.
She understands the different opinions some people might have about them based strictly on the color of their skin.
So Dahlin has tried to provide them an early education about race in society. Part of that mission included participating, on June 27, when folks painted "End Racism Now" in bright yellow letters along Main Street in downtown Johnstown.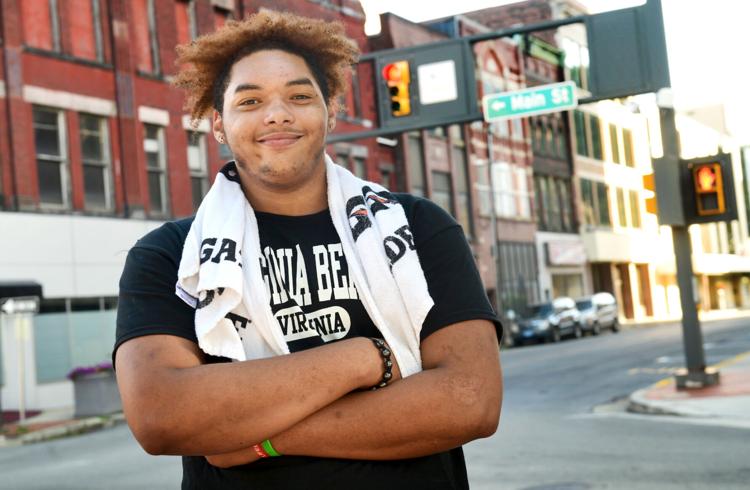 "The idea that some kids don't have the same race as others is really personal to me," Dahlin says. "I know my son is going to grow up to be a Black man at some point.
"He's going to have a more difficult time getting through the world than my white daughter."
Maia, age 9, says painting the message "was a good thing to do."
"It's going to make a difference in giving my brother the rights that he needs," she says.
They were among a group of local residents shared that message as part of the nation's ongoing dialog about race relations, following the death of George Floyd, an unarmed Black man who lost consciousness when a white Minneapolis police officer knelt on his neck.
Several Greater Johnstown High School students helped create the work of street art.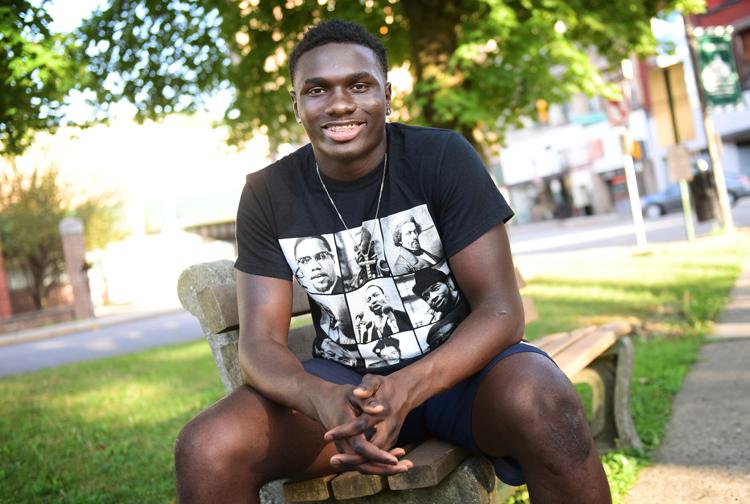 Five of them – Day'Meir Reviere, Aijahn Tisinger, Simone Durham, Delajah Sitton and Ashley Eckenrode – then came back together on July 20 to talk about their experiences.
"One of my favorite things is to paint," Ashley says. "I thought this is going to be a great opportunity to come out and do something for a great cause. I like painting, so it was right up my alley. If I could do something that I like and help other people, it means a lot to me. I love making a difference and doing stuff for other people and chipping in and being with a team. I love group work."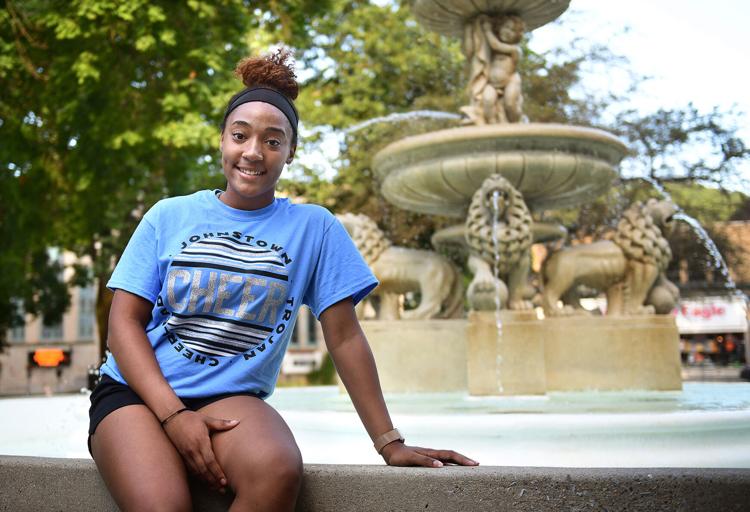 Day'Meir says seeing people work together on the painting showed we are "one as humanity."
"It felt great just seeing so many people come together and realizing there's good in the world," he says.
Aijahn adds: "We're all equal. We're all different, but equal."
While the students had a fun time painting the large yellow letters, they also understood the seriousness of the message in context to the racial issues now being discussed throughout the country.
"It is definitely a topic that needs to be shown awareness," Delajah says. "I feel like one person can make a change to anything. So me, as one person coming out, made a big difference. … Coming from a Black perspective, from my perspective, it was nice to see the different people out – not just Blacks, or just not whites."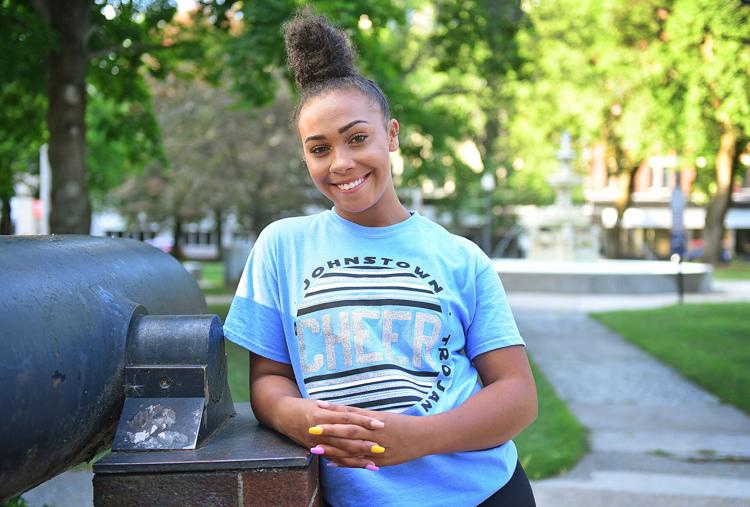 The message was painted a few days after about 500 people gathered in downtown Johnstown for a protest and march against racism that did not devolve into violence as have similar events in other cities.
"It was just so nice to see everyone come out together and just be one big group and be peaceful," Simone says. "Everybody was like, 'Oh, no, they're going to be smashing windows.' And we were like, 'No, we're going to come down and actually show Johnstown isn't (like) any of that.' We wanted to prove to them we're not what you think we are.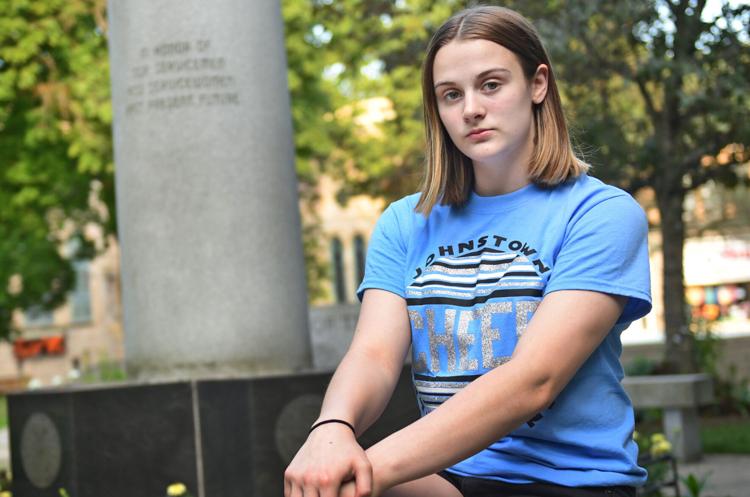 "We can stand as one peacefully. And the same thing with the painting. We can stand as one and show you guys that we will do it peacefully."
Deacon Jeffrey Wilson, of Pleasant Hill Baptist Church, and Ricky Britt, a Johns-town City Council member, organized the painting project and arranged city approval.
Artist Nelle Kearney and her father, Norman Ed, outlined the letters on Main Street before dozens of volunteers applied the paint, which was purchased through an anonymous donation.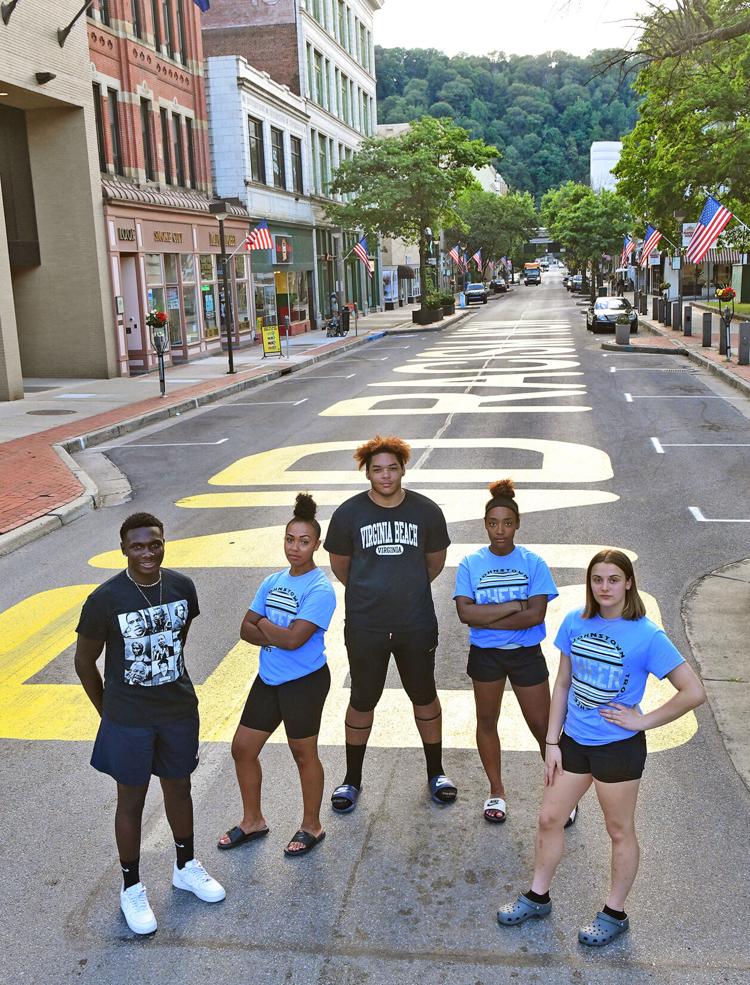 "It's a blessing to be here, making history in Johnstown," Britt says. "I just hope we keep on making progress with everything we are trying to do in this town and bring back love and affection for one another."