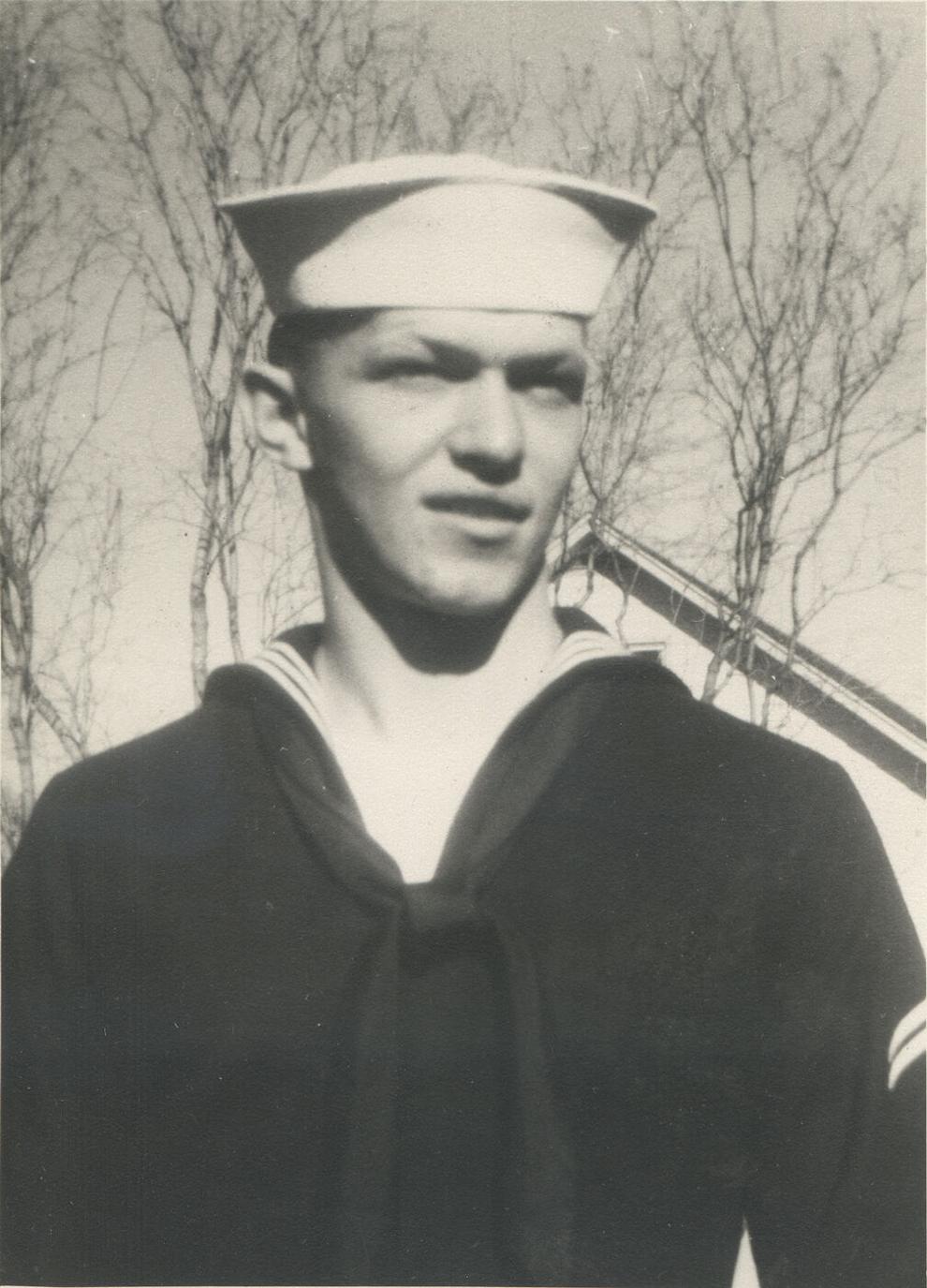 James Broad
High school graduates today face a lot of uncertainties when they enter the real world. For James Broad, that unknown in 1962 meant more than just choosing a college or trade school. The draft was inevitable and he knew he had to take advantage of a choice that was truly his to make.
"I didn't want to get out of school and work for three or four years, then get drafted, so I (enlisted) myself," he says.  
Since his three older brothers had taken slots in the Air Force, Army and Navy, Broad chose to serve in a lesser-known option, the United States Coast Guard or, as he fondly calls it, Uncle Sam's Yacht Club. (His youngest brother then also joined the Army.)
"My brother-in-law told me I'd get a better deal in the Coast Guard," he explains, and it turned out to be better than he expected.
Broad trained as a boiler tender and was assigned to a ship with a very specific duty.
"We took weathermen out on our ship with balloons and transmitters," he explains. The crew went out to sea for one month, returned for 30 days, then headed back out to face whatever the waters had to offer.
According to Broad, the older men enjoyed scaring the younger guys, telling them "this will be a tough one. We might not come back."  
That wasn't enough to prepare the new recruits for what really lay ahead.
"We had rough seas in the North Atlantic," he explains. "The ship was slamming down and shaking, and cold waves crashed over the deck. If we had turned sideways, no one would ever have seen us again. But, when you're 18-19 years old, you think that's normal. You're invincible."
The Mundy's Corner native describes heading back to Massachusetts with his ship at a 4-5-degree list due to ice.
"People say salt water doesn't freeze, but it does," he jokes. "It was sunny in Boston, as 150-200-pound pieces of ice melted off. It didn't take long," (and the ship quickly stabilized).   
"I never want to experience that again," he says. "If I had to do it now – no way."  
Being in (the Coast Guard) fulfilled my military obligation," he says. Along the way, though, he met wonderful people and saw places he never dreamed of seeing.  
Broad sailed to sites such as Newfoundland, Bermuda, Jamaica and Haiti.  
"It made me more appreciative of the United States," he adds. "We've got the best thing going here."
Nothing in his four years of service drove home that emotion more than Broad's assignment to Cuba. Thousands fled the country to escape Fidel Castro's tyranny, but not everyone was permitted to leave. He and his shipmates manned the first vessel off the coast of Cuba bringing refugees legally to safety.  
"Castro flew over our ship by helicopter," Broad explains. "We could see him watching us, but we were told not to respond. He was letting older people and women out, but not too many young men."
In some cases, Broad says Castro allowed people to leave on their own boats, but gave them bad gasoline, presumably so their motors would quit once they were on their way. One man, he adds, even sank his own new boat so Castro could not tow it back to shore and use it for his own purposes.  
Broad describes his Cuban experience casually until he thinks about one special woman out of the 300 his ship saved.  
"The refugees were on sleeping bags and blankets everywhere," he says. "We had to walk over them. They were so glad to get out (of Cuba). One boat had 15 people on it. When an old woman saw our ship with a light shining on the American flag …," he pauses teary-eyed.
"She got down on her knees and sang, 'God Bless America.'
"They thought we were God."
---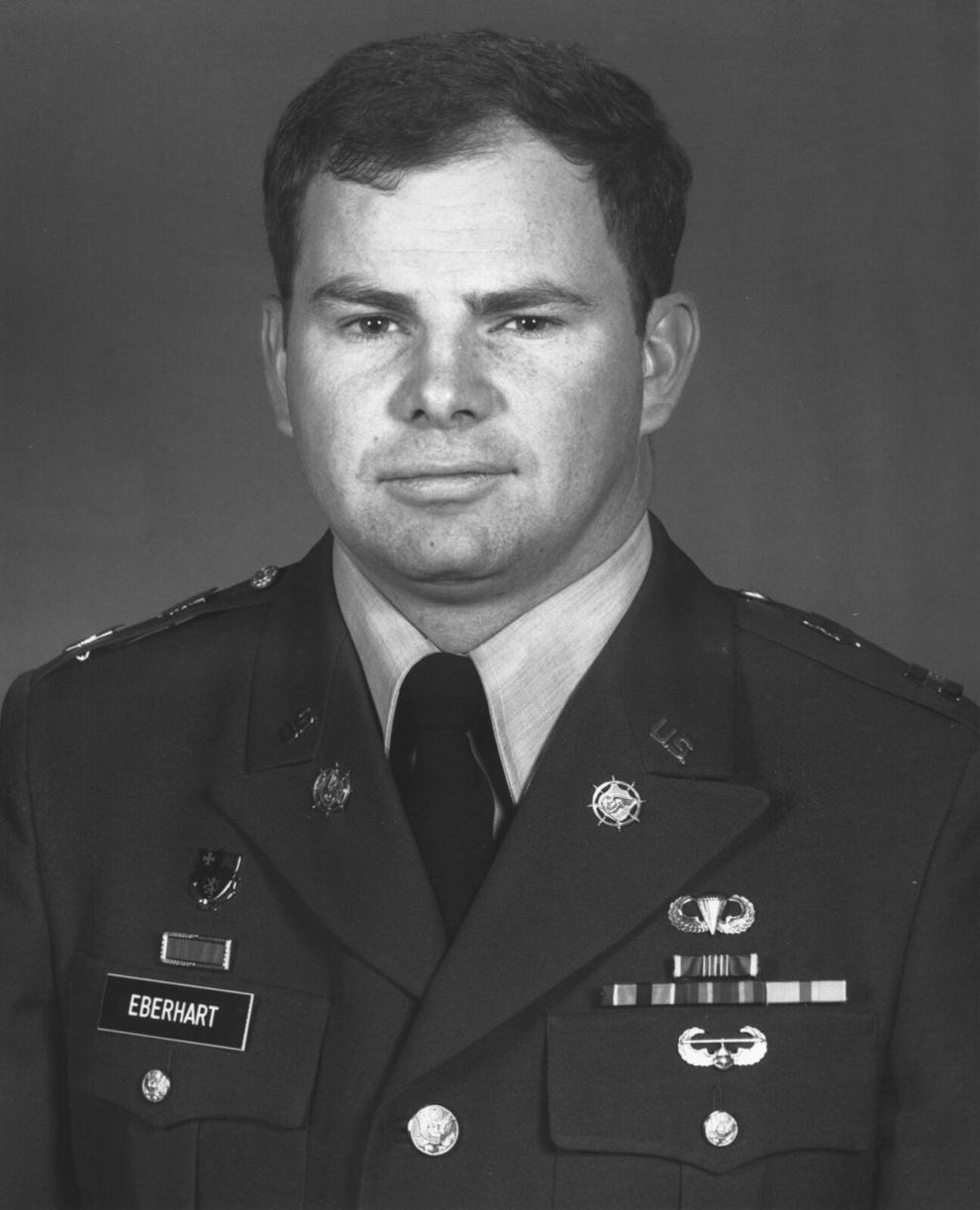 Scott Eberhart
Scott Eberhart didn't want a cushy job after college. Instead, he preferred the fast lane and never looked back.
He entered Pennsylvania State University after high school planning for a career in Environmental Science, but that path was not to be. Though his father and several uncles supported their country in all five services, it was a teacher who guided the young student into the U.S. Army.  
"My professor, a retired U.S. Air Force major, introduced me to the Reserve Officer Training Corps," Eberhart says. "I had entered PSU not knowing that I could compete for a ROTC scholarship."
He joined the Army partially for the practicality of getting his tuition paid, but when it comes to this officer, no one can discount the other reason: basic patriotism.
Commissioned in 1978, Eberhart served in combat arms (infantry) and logistics. Yet, it was a 39-year-old Vietnam veteran who guided him into an impressive achievement. During what might be called a father-son style conversation, he and his first battalion commander, a lieutenant colonel, discussed the trials of officership.
"I make tough decisions," the commander said. "I will never go beyond lieutenant colonel because I wasn't a politician." Yet, his many talents were recognized by his troops, and under his leadership, Eberhart became a company commander himself as a first lieutenant, the youngest in the 101st Airborne Division.  
"Being a platoon leader and company commander. Getting in on the cutting edge. Leading the troops. That's where the rubber meets the road," Eberhart explains.
Although he didn't use his Environmental Science degree in the military, Eberhart says he never regretted his decision to serve.
"My philosophy has always been to remember the good things," he says. "It was a valuable experience, and I wouldn't trade it. I learned discipline, bearing and knowledge (about another career field). I knew my job and those of the people who worked for me," and he wasn't afraid to crawl under one of his military vehicles to fix a problem.
After seven years of service and a growing family, Eberhart decided to leave active duty to get into the business world. It was a tough decision, but he knew he could combine a civilian life with his strong connection to the Army through the Reserves.  
Either facet of the military provides a world of opportunities, according to the lieutenant colonel. "You can't even imagine the jobs that are within the branches of service," he explains. "It's all there for you. You just have to get out of bed and (take advantage of the possibilities.)"  
Eberhart retired in 2006, but continues to support the men and women who serve. As commander of the Cresson American Legion, he and the legion provide assistance to veterans, service members and the community, including a memorial wall paying tribute to living and deceased service men and women.  
"I'm very proud of what I've done," he says. "We have the greatest military in the world. We needed it then, and we need it today. It's more necessary than ever to have a strong, vibrant military."
---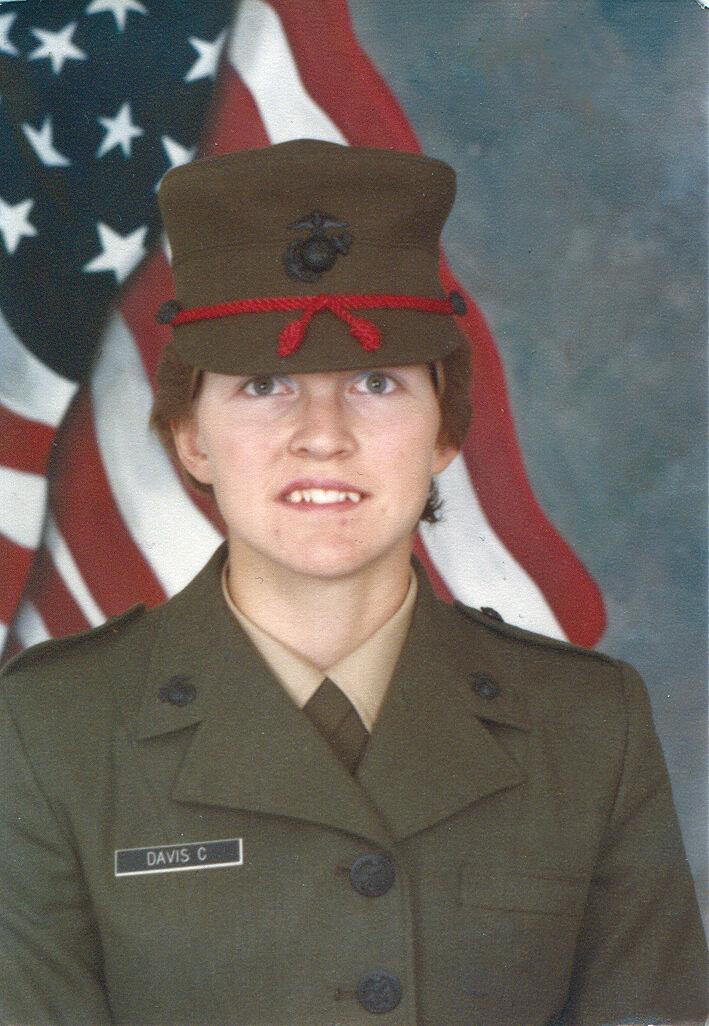 Christine Fogle
"I was never a women's libber," says Christine Fogle. Yet she placed herself within one of the most masculine organizations of the time, proving herself to be competent, respected and part of a team.
Fogle was still finishing high school when she decided to enlist in the Marine Corps. Her mother approved and she was excited to be involved in a very special program.
"In 1983, the Marine Corps wanted more women in the service," she says. So, I signed up for delayed entry in 1983 and joined in Reserve drills before departing for boot camp at Parris Island, S.C., after graduation.
I was bullied in school for being too heavy," she says. "I knew if I was going to do this, I wanted to go to the best service, and the Marine Corps was superior. I appreciate all of the services, but I had to go drastic. I wanted to prove to the bullies and to myself that I could do this."
In fact, the two young men who encouraged Fogel to enlist did not graduate from basic training. "But I made it," she exclaims. "I wanted to be proud of myself, and be a strong, tough person. People said I wouldn't make it through, but I did, and I liked it."
She credits some of her success to an incredible drill instructor, a woman who always stood up for her troops.
"God sent that drill instructor to me," she says. "She knew the person I was. She treated me like everyone else, but she was always in my corner. I will never forget her. I learned I don't have to be tough. I can be me."
The drill instructor refused to allow her recruits to sing the Marine Corps song until graduation from the nine-week camp, and what a day that was!
"We were on the parade deck," Fogle says. "I loved marching, and knowing my family was there was a highlight. I was graduating from something I thought was impossible, but that day made me feel like it was the best thing that had ever happened to me. Afterward, my mom had a party for me. I wore my dress uniform. I was so proud of myself."
Fogle requested assignment as a security police dog handler, specifically to battle drug issues. Instead, after boot camp, she trained as a field radio operator and participated in maneuvers at Twentynine Palms, Calif.  
"I stayed two months longer in training to get more knowledge and learn more about the radios," she explains.
Fogel had various jobs to do there apart from radio operations. As a young recruit, she often picked up cigarette butts or raked the sand, all the while viewing her experience in a positive light.
"It was so cold at night and so hot in the day," she explains. "It was a completely different experience for me."  
As was her entire three years as a Marine.
"I never regretted joining," she says. "Any branch of the service can teach you a lot of things that you don't feel you're capable of doing. It gives you education, experience and confidence.
"I love America a lot because of the freedoms we have here," Fogle adds. "You have the opportunity to do anything you put your mind to. Whatever you're good at, do that. But you have to earn it.
"I'm proud to be an American."
---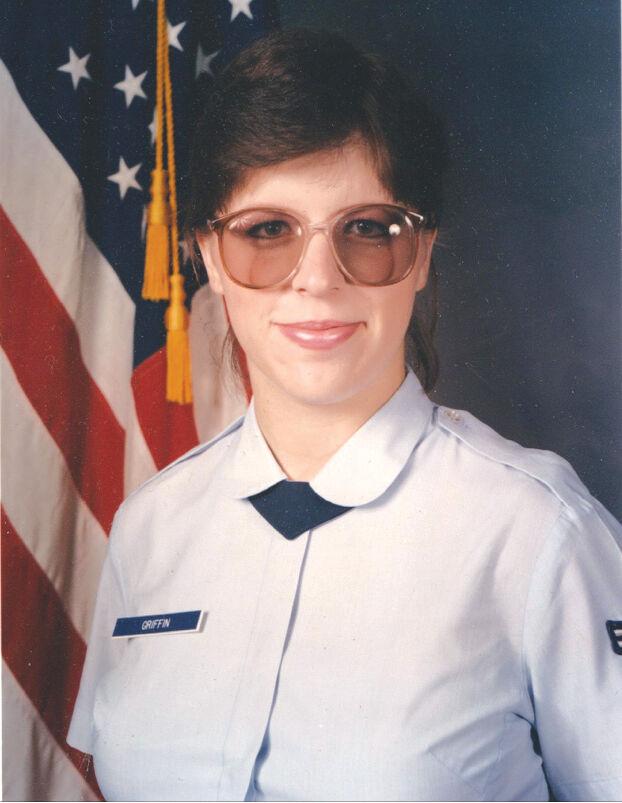 Janet Lord
Janet Lord knew she wasn't going to college. She had difficulties in high school and says that she had to find a way to escape her past and make a future for herself.
"I grew up in Cambria City and I learned how to take orders from my oldest sibling" she explains. "I was 19 years old, and I wanted to get out of Johnstown (at that time). I also wanted to get a paycheck."
Lord considered her options and chose to enter the U.S. Air Force.
"I thought it was the most elite of the forces," she says. "My grandmother said that I was obedient, so that's probably why I was wired for the military. It was what I expected and then some."
After basic training at Lackland Air Force Base, Texas, Lord was assigned to Nellis AFB, Nev., just outside of Las Vegas. Still a teenager, she took on the task of setting up an entire administration office for a new organization on base.
"I had to go to New Mexico for some in-depth classified work to set up the office," she says. "They trusted me with so much responsibility that every other job I've had since pales in comparison."
After just one year, Lord received orders to return to Lackland AFB, first to the headquarters, followed by assignment to an all-male Basic Military Training Squadron. She was married by then and had a young son, so Lord decided to leave active duty for the Reserves. As a full-time active Guard and Reservist at Andrews Air AFB, Washington D.C., she processed identifications, flight badges, and security clearances, sometimes working with Guardsmen and Reservists in the Secret Service.
"I stayed in the Reserves for four years, ending my career as a staff sergeant with the 911th Air Refueling Wing in Pittsburgh," she says.
"It's the best career choice I ever made," Lord adds. "If you're not college material and you want to do something with your life, it's the best way to springboard a career and learn discipline. It's amazing what you can do when you apply yourself."
Lord says she feels disheartened and sad that patriotism is fading in the United States.
"I listen to music of bygone years," she explains. "I believe that Americans yearn for a brighter day that seems to be in the past. We still have the opportunity to enjoy what (our ancestors) had by embracing civility.
"This country – she's worth preserving."
---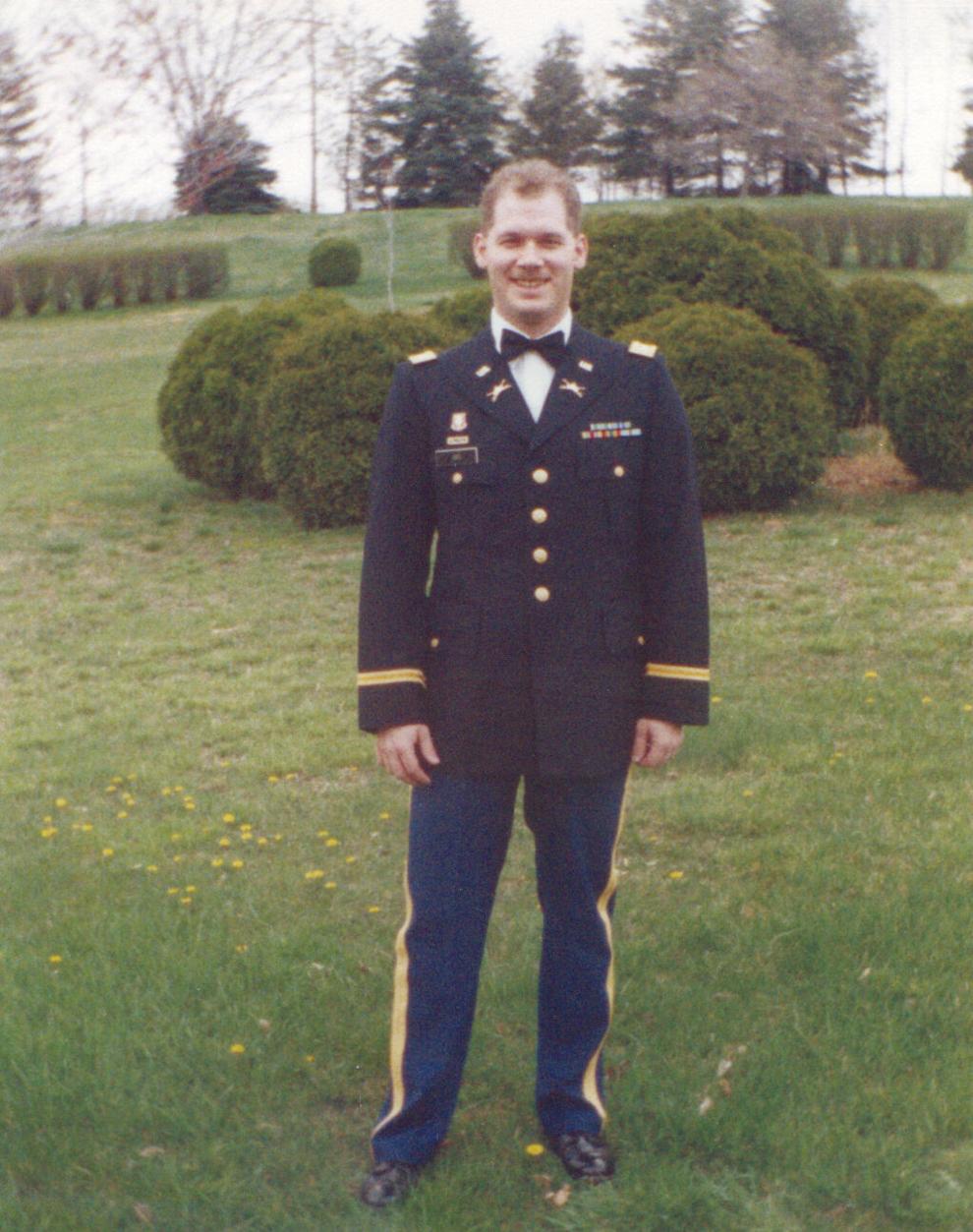 Jim Orr
For 30 years in the United States Army, Col. Jim Orr maintained one philosophy.  
"How can we make this as painless as possible for the people on the ground?"
And it was the people on the ground who made all the difference in a very rewarding career.  
"I knew I needed discipline in my life to make sure I was focused to go through college," Orr says. So, in 1982, he entered basic training, then signed a Reserve Forces guaranteed contract with the Reserve Officer Training Corps through Valley Forge Military Academy.
For 22 years, Orr served in line units directly accomplishing the mission, with staff positions for the remaining eight years.
His path varied from combat arms, platoon leader, executive officer, company commander and operations officer to battalion commander and finally security director.  All the while, Orr made decisions based on what was best for his troops and his family, a balance that didn't come easy.
As Orr prepared for early retirement, his son, Max, suffered respiratory arrest and required constant care. He knew that the best way to ensure it continued was to take on the role of geographic bachelor, leaving his family in Johnstown while he worked in Fort Indian Town Gap.  
"Family values are a privilege," he says. "You do what you have to do to take care of your family. Parents should work hard to set their children up for success. For 10 years, I came home for as many weekends as I could. I missed a lot of things with my older kids, but they will go to college with minimal debt. I make my (six) kids understand what it means to earn what you have."
As with many military members, another part of "family" lies in the men and women with whom they serve, a responsibility Orr never took lightly.
"One of the most rewarding pieces of my military service was the amount of time I got to spend with the soldiers – the influence I had to affect them at the time and for the rest of their lives," he says.
Orr recounts a visit to the local GMC dealership five years ago when a soldier approached him, shook his hand and hugged him.
"He told the salesman how I impacted his life," Orr explains. "He had no high school diploma, but (in the Army) he got his GED, got promoted several times, retired," then found a (good civilian job)."
The colonel says he also relishes the opportunities he had to help young men and women who sometimes made bad decisions. An effective leader recognizes that people make mistakes, and Orr used his expertise to guide his fellow soldiers through tough times.
"Being in the military taught me objective decision making, to take the emotion out, step back and look at (the situation). You can't win an argument with emotion. You have to know history and use logic."
Although the tangible military benefits have changed since Orr was in the Army, he believes that learning from experience hasn't gone away.
He credits one such opportunity in less-than-perfect conditions.
"We had winter training with tankers in Idaho," he says. "We were in snowshoes in the Rockies doing things I never thought I'd do. But it was one-on-one time with a lot of soldiers doing stuff that was hard."
Would he recommend military service to young people?
"I would tell them not to discount it," he explains. In the military, "you can grow up and become far more independent."  
The learning continues as military members see – in action – the founding principles upon which the United States was built.
"There are far too few people who recognize those values and principles or what it means to wear a military uniform," Orr says. "School children should learn more about why our founding fathers did what they did and the history of what put those people in those positions. The education system should also teach what created the morals and values they had to write the Constitution and the Declaration of Independence."
Orr says Americans owe a lot to those people, and all of the men and women who believe in the freedom this country represents.
"I thank my wife and children, and the troops I worked with for 30 years," he adds. "They were the ones who made it worthwhile."
For the colonel, it always was about family.
---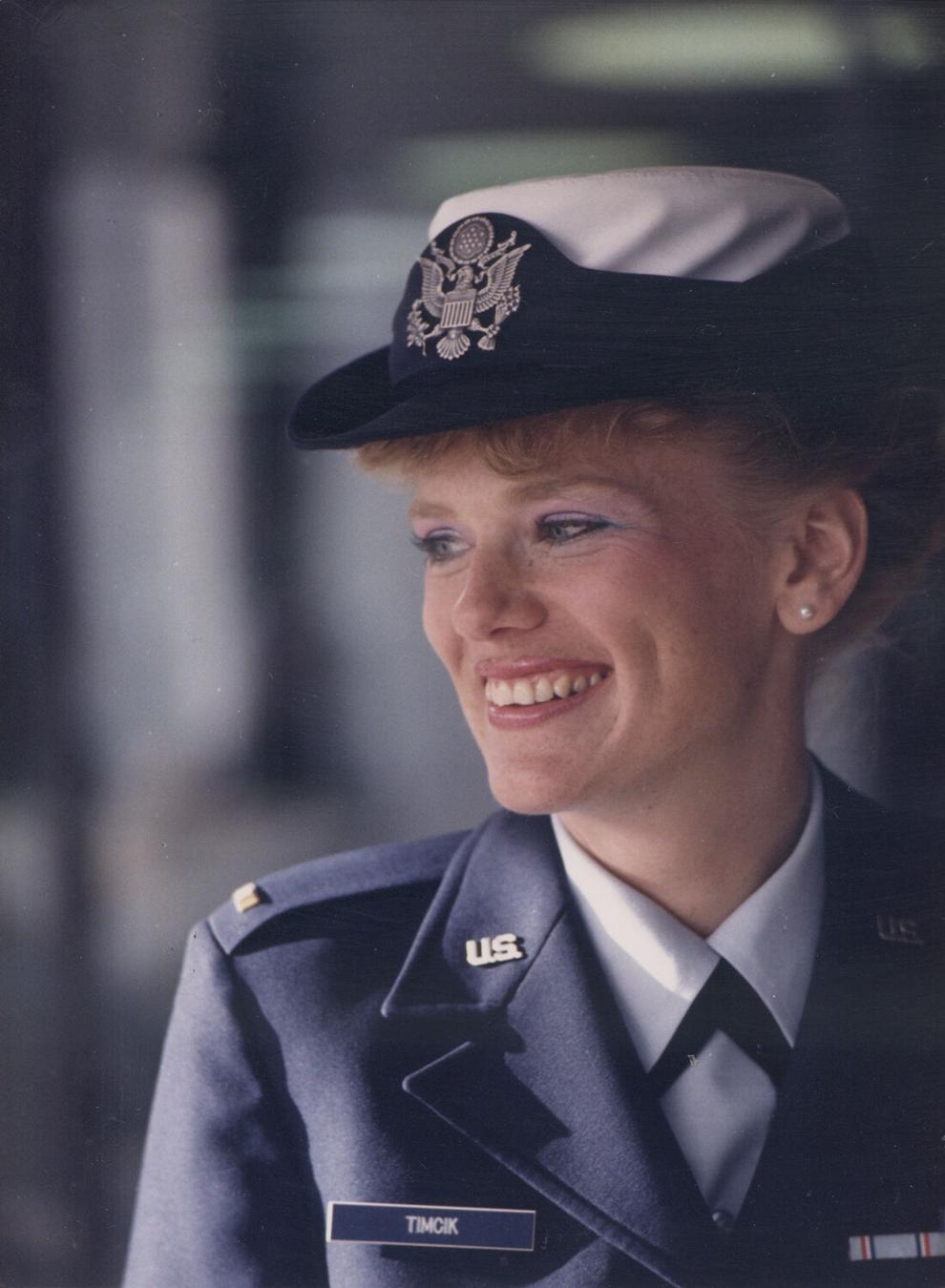 Terry Lengenfelder

My amazing father never quite understood why I wanted to be a journalist. After all, how much money could I make doing that job? Neither one of us could possibly have known what my decision and my future would bring.
The first in my family to go to college, I changed my major several times before realizing that I wanted to be in the news business, television specifically. After a few internships and an early graduation, it was my brother who convinced me to join the military. He never knew that the changes I saw in him upon his enlistment provided such motivation.
With a college degree and experience in hand, I applied for Air Force Officer Training School. Everyone along the way was sure I'd be accepted. At the last minute, a captain at the Military Entrance Processing Station informed me that the Air Force needed no more female officers at that time. Ok, no problem. I hadn't lost any interest in the military.
So … I thought, I'll enlist in the Navy. I'd heard that there was a need for voice processors, and I was pretty good at learning languages. After what the representative at the MEP Station said was a great score on the Defense Language Aptitude Battery, I thought my path was clear. Wrong, again! The Navy, I was told, needed no more female voice processors. Change 2 to Plan B. I'll just do media work and enlist in the Air Force.
You guessed it! As it was explained to me, testing my voice and all that goes with military broadcasting would take quite a while. I didn't want to wait that long, so I enlisted in the Air Force shortly thereafter.
In my early 20s, I was older than most of the recruits, and I realized what the training instructors were trying to do: Build me into someone with confidence, strength and control, while trusting my superiors. But I just couldn't let it go when, at the end of basic training, the technical sergeant said, "So, airman, are you happy with your assignment as a personnel specialist?" I had to say, no, and explained that the Air Force was wasting its time and money when I already had training in journalism. He picked up the phone and told the person on the line to take me out of personnel and put me into public affairs. That's how my story begins, and I don't regret any day I spent in the Air Force.
During my first duty assignment as a two-striper (airman first class) in the Netherlands, I learned a lesson that has played a part in my life since. Two airmen asked me if I was new on base, then began to tell me why I would hate that tour. The country was beautiful. The food was fantastic, and the people loved Americans. I knew then that you can be happy or miserable wherever you are. It's your choice.
As the fresh recruit, I wrote for the base paper, and also picked up cigarette butts and cleaned bathrooms. I was new, and I needed to earn my position, not have it handed to me. Through more hard work and listening to those above me, I earned (there's that word again) a letter of recommendation to Officer Training School signed by the wing commander.  
Following OTS, my assignments included Public Affairs at the Air Force Academy in Colorado; chief of PA at Kunsan Air Base, South Korea (by myself a few days after I got married); chief of PA, Eglin AFB, Fla.; chief of PA at the Air Force Operational Test and Evaluation Center, Kirtland AFB, N.M.; chief of the Teaching Department at the Air Force Academic Instructor School, Maxwell AFB, Ala.; and PA at Pacific Air Forces HQ, Hickam AFB, Hawaii. I also was privileged to serve as the personal PA representative for a repatriated prisoner of war from Desert Storm.
With two small children and a military husband, I retired as a major after 20 years and spent the next several as a military spouse at Bolling AFB, Washington D.C., and at the United States Embassy in Buenos Aires, Argentina.
I never thought that some of the stumbling blocks in my career stopped me from achieving. My parents were right: If you work hard and earn what you have, it means so much more.
Throughout my service time, I met the most wonderful people from all over the world and interviewed veterans with incredible tales of heroism that they viewed as "just a day's work" because they were fighting to save their country. I traveled to many places and saw the various forms of government at work. Each time, I learned to respect the United States even more while still appreciating what other countries had to offer. But America is home.
God bless America!  


---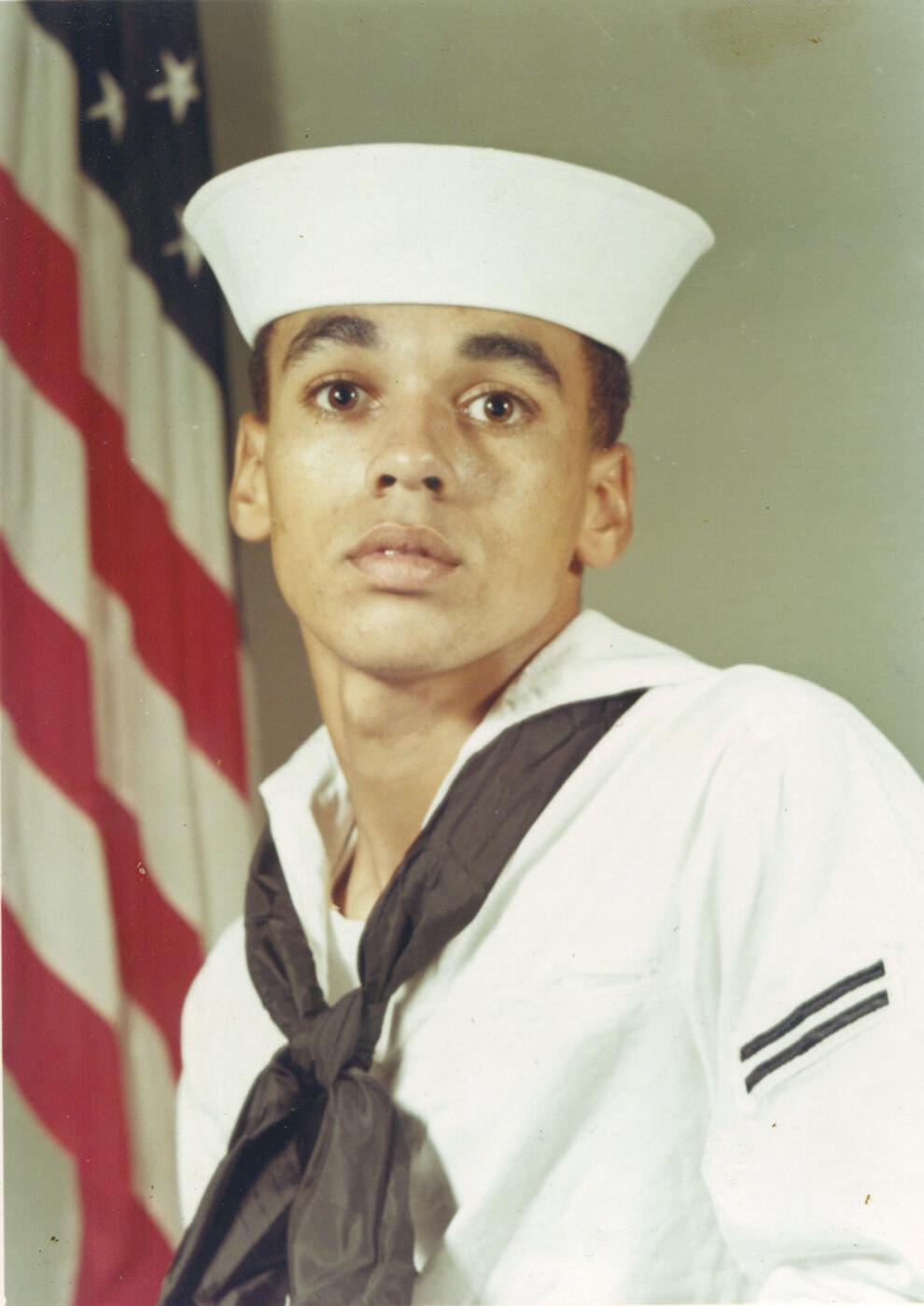 Tom Vargo

Growing up wasn't easy for Tom Vargo. A self-described "wild child," he and his brother lived with their grandmother in Cresson after both parents passed away when he was just 4 years old. He knew he had to make some tough choices about the direction of his life, but nothing could have possibly prepared him for the challenge he faced as a teenager during the Vietnam Conflict.  
"I wasn't getting into trouble," Vargo says, "but I wanted to see the world, and (joining the Navy) seemed like the right thing to do. I would have been drafted anyways."
So, Tom and three friends enlisted on the Buddy Plan. With no time to enjoy life after a June 3 high school graduation, he found himself in boot camp by June 12.  
After being trained as a boatswain, Vargo joined the crew of the destroyer, USS Frank E. Evans, and sailed off to support the United States efforts in Southeast Asia.  
He and his shipmates arrived near Da Nang on May 5 to fulfill the mission for which they had been sent: Operation Daring Rebel. They then returned to the Philippine Islands to rearm.  
"We picked up several guys straight out of boot camp there," Vargo says. "Many of the crew members were 18 or 19 years old, and we only made $35 a week."
Yet, these patriotic young men headed back to Vietnam to complete another assignment. They were to participate in a 10-day exercise involving seven nations with 41 ships and an Australian carrier, the HMAS Melbourne, off the coast of Vietnam while remaining on call to support the war effort.
The crew readied itself for night maneuvers, a period Vargo describes as if it was just yesterday.
The moon was full, and the water lay still as glass. All lights darkened, and the ships fell into place.  
Although orders didn't originally call for it, at 3 a.m., the carrier signaled for the Evans to take a plane guard position, so the crew initiated several turns to bring the ship to the right spot. It was June 3, 1969.  
"I was sleeping," he explains, "because I was (scheduled for watch duty) in a half hour.
"Some officers were sleeping in the next area."
Out of nowhere, it seemed, Vargo flew from his bunk as he felt what he thought was a torpedo hit. No time to sound the alarm.  
The carrier had sliced the Evans in two, leaving the officers trapped in their sleeping quarters and Tom with only a matter of minutes to react.
"I scramble – screaming, panic," he explains.  
"There was only one ladder into the compartment. The ship went over, up and over again. I hung onto the pipes, walking on the sides of the tables on the mess deck."
In just two minutes, Vargo got to the outside and was sucked down as that part of his ship fell for the last time.  
"I could hear bubbles and cracking," he says. "It was horrible. I knew how to swim, and I was treading water. There was no fire.
"I thought I was done. I was going to die. It was like a semi running over a Volkswagen."
In those same few minutes, lifeboats already reached the site, and an Australian frogman pulled Vargo in. Choppers flew overhead trying to spot survivors, but only one body was recovered.
"My buddy was on watch on the top deck of the ship," he adds. "After we were hit, they found him on the carrier deck. He flew 50 feet up and landed there."
Vargo's lifeboat pulled alongside the carrier where he climbed aboard. A head count revealed 74 deaths including all of the new recruits picked up in the Philippines, the officers trapped in their bunks, a son whose father was also aboard the Evans and three brothers.  
"Not a day goes by that I don't think about those men," the 71-year-old says.
His pain and that of the other survivors was exacerbated when, in 1985, a family visited the Vietnam Wall in Washington D.C., only to find that their son's name was not on the wall, nor were the names of the other 73 casualties of the USS Frank E. Evans.  They were told that a Department of Defense criteria forbid their inclusion.
In 2003, the USS Frank E. Evans Association began with a clear objective: Add 74 names to the Vietnam Wall. Now, U.S. Senate Bill S849 has the support of 24 senators, Republican and Democrat.  
Vargo remained in the Navy for three years after the accident, explaining that he has no regrets about joining the Navy.
"It taught me everything, and I wouldn't be where I am today without the military," he says. "You learn how to work and how to take orders. It makes you a man and makes you grow up."
Vargo adds that military service provides an opportunity to earn money, get an education and see other places because "there's more outside the world than this area.
"I would tell any kid to go (into the military)," he adds. "It will teach you things you won't learn on the street. I think that if half of these kids went to the service, there wouldn't be as much trouble as there is now."
After such a terrifying event, Vargo still speaks proudly about his patriotism.
"I love America," he says. "Other countries are jealous. They think we're all fat and rich, but we don't go hungry because we plant food.  
"Americans know how to survive."  
Seaman Tom Vargo certainly does!