Other than a cup of hot chocolate in front of a roaring fire, there may be no better way to warm up on a cold, winter day than to plan a summer vacation.
Ed and Paulette Denner of Berlin say they both have the "travel bug" and plan to travel as much as possible. "We traveled with our daughters (when they were still at home) and now plan to travel in retirement."
Paulette says they enjoy seeing the sights, trying out local foods, meeting new people and learning local customs.
After three visits to Hawaii, Paulette says Big Island is her favorite. "It is still so untouched and rural. I loved the volcanoes, visited coffee and macadamia nut plantations, saw fields of sugar cane and pineapples. The beaches are amazing and snorkeling was fantastic."
The former school employees (Paulette was a teacher and Ed a school business manager)  have enjoyed trips out west and to several east coast beaches. "Seabrook Island was breathtaking," Paulette says. "It is a little south of Charleston, a city that fascinates this history buff. Fort Sumter was amazing."
Paulette says they loved their trip to Germany and Austria. "The Alps are so majestic and a sight to see. We saw Mozart's home and, in Saltzburg, saw places where The Sound of Music was filmed. It was one of my favorite trips."
Recently, the couple enjoyed a cruise to Alaska. "It was by far my most favorite trip," Paulette says. "Every port was special. The two destinations that really took our breath away was Glacier Bay and Denali. I was speechless and couldn't believe I was in the presence of such majesty. Also, we got to experience the Northern Lights. What a spectacular sight.
"Alaska is an indescribable place to visit and I would go back in a minute."
Denny and Nancy Baserman of Upper Yoder Township also love Alaska, but say their two photography safaris in Africa are their favorite vacations.
They have a lot to choose from. In their 25 years together, the Basermans say they have taken nearly 100 vacations.
They also love Antarctica where they got to see penguins. "We just love looking at animals when we go on our trips," Nancy says.
"The scenery there with the mountains is just literally out of this world," Denny adds. "I was surprised to be so impressed.
"But it can be rough getting there," he adds.
 The Basermans also enjoyed their trip to Canada's Hudson Bay where they were able to view polar bears. "We stayed in a tundra lodge, which is a little like a trailer on wheels," Denny explains. "We lived right out there with the bears. They were all around us. You were not allowed to get on the ground (and out of the trailer) for five days.
"It was indescribable."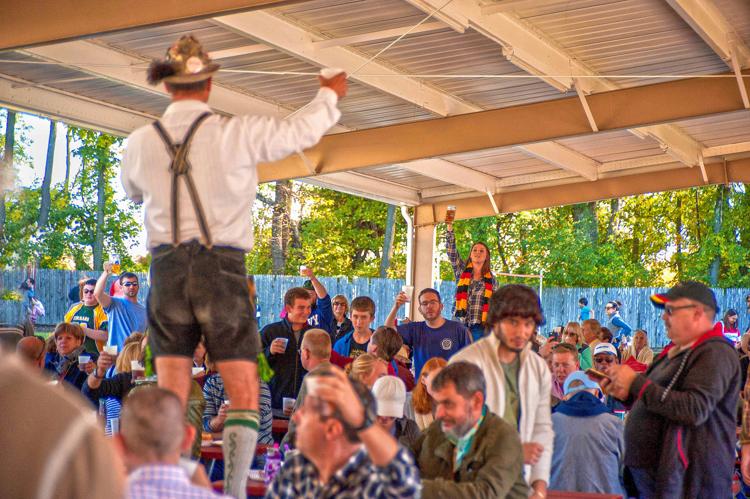 Consider a travel agent
While the Basermans do a lot of their own research when planning a trip, they also use a travel agent.
Gloria Alt, tour manager of Lodestar Tours in Johnstown, says a travel agent will get travelers the best value for their money. "They're knowledgeable about the destinations that they're sending you to," she says. "They're going to do research work for you, answer any questions you might have. They're going to be there for you in case there are any problems. A lot of people like to do their own trips online and book their own trips, but a travel agent is a knowledgeable person who has been working at travel and is able to get you the best tour for your money and guide you through the whole process."
Cynthia Watters, owner of Epic Journeys LLC in Johnstown, says the most popular destinations are Disneyworld and Universal Studios in Florida. "That's where everyone loves to go," she says. "They also love to go to the Outer Banks, Myrtle Beach, that type of thing. People go to those places every year. They like to go to the mountains, the Poconos too.
"We do a lot of groups. We organize a certain date to a certain destination and people sign up to go. We arrange everything from the airfare to getting them to the airport and going as a group. I, or someone else from Epic Journeys, escorts the groups by organizing the tour and going with the group from the local area, because some people aren't comfortable changing planes in an airport or whatever they have to do. There's a tour guide that meets us and takes us around to the different places. The tour guide is the one who tells the group about all the history of that particular destination.
"The Rocky Mountains and the Grand Canyon are popular places to go. Ireland and Italy are the two most popular overseas destinations.
"Group tours are generally on a bus," Watters continues. "Bus tours can be day trips or a little longer, too. Some destinations are Washington, D.C., and a Christmas trip to Pittsburgh for their Christmas activities. They go to the nationality rooms at the University of Pittsburgh in which each nationality has their own decorations for Christmas. Shopping at those places is popular too. We've done day trips to New York City, as well."
Alt says the national parks are popular choices for travelers. "We have beautiful national parks like the Grand Canyon, Yellowstone … every national park is absolutely beautiful."
"The prices vary, depending on how long your vacation is and what you'll be doing. We've done motor coach trips out west, we've done high-end trips out west. Niagara Falls is another popular destination for a summer trip. If you're going somewhere as far away as Australia, you can overnight in Honolulu to break up the trip. Tour companies can make arrangements with flights and make layovers that they want."
According to Watters, cruises are very popular. "The best thing is to call a travel agent because they know all your options and they can best point you in the direction of what is best for you," she says. "The Caribbean is the most popular cruise destination because it's convenient to here. You can cruise from Baltimore to the Caribbean without flying."
Dan Swincinski, owner of Swinston Travel in Somerset, agrees. "Cruising is always a popular item in the summer," he says. "When a client contacts us, we have to find out if they want to leave on a cruise that goes out of the north, which would be either Baltimore, New Jersey or New York, or if they're looking to take a cruise out of Florida, which probably involves flying to Florida, or if they're looking to go out of the West Coast, which would, most of the time, be the Alaskan cruises. Then we determine dates for them and what kind of budget they hope to stay within, which could determine the length of the cruise and whether they want an inside cabin or a balcony cabin."
Alt says that, for cruising, the earlier the traveler books, the better rates they will get. "It used to be the complete opposite, but with the amount of cruise ships that these cruise lines are coming out with … they're very large ships."
Swincinski says Disneyworld is another popular destination when school is not in session. "Most recently, we've also had an increase in trips to Disneyland in California. Right near Disneyworld is Universal Studios, which is very popular.
"For people traveling by car, we'll do individual hotel reservations for them, too. Many of those people go to Ocean City, Virginia or up to the Finger Lakes region in New York. The all-inclusive packages that we do include the airline tickets, the hotel accommodations and all the meals, all of their drinks and all of the entertainment," Swincinski says.  
"We do a fair amount of overseas planning. The most popular destinations are Italy, Ireland and Germany. It also is an opportunity for some travelers who want to visit an area where their ancestors came from to incorporate it with their vacation."
Custom planning
Swincinski does a lot of custom planning for his clients. "We put a little itinerary together for them based on the areas they want to visit, for example national parks," he says. "We pre-book their accommodations, car rental, air fare and other things that they need. Custom planning is pretty popular. We'll sit down with the individual and get an idea of what areas they'd like to visit. If they're not sure specifically, we'll make suggestions of an itinerary. An example would be for the southwest part of the United States. We may suggest flying into Phoenix, spending some time up in Sedona, maybe the Grand Canyon, some of the national parks and fly back from Las Vegas.
"We have an airline system that we use to search most major carriers throughout the world," he continues. "We also work directly with Spirit Airlines, Southwest Airlines, JetBlue Airways – some of your lower cost carriers. We do a lot of service for people out of Latrobe, Pittsburgh and Baltimore. I'd say the number-one sellers for people who make reservations with us are for all-inclusive resorts in the Caribbean and Mexico. Most of the European trips are custom planned. The custom-planning trips we do are usually done for people who are traveling by train or by car in Europe. Custom planning is usually for one family, but we have planned for groups of 10-15 people who know one another. That includes chartering a vehicle that can accommodate them all."
According to Swincinski, non-custom planning is a pre-set package by the tour companies. "That's what most people want," he says. "On a pre-planned trip to Europe, you're probably traveling on a motor coach throughout the country or several countries that you're visiting with a group of people. Those people could be from anywhere in the world."
Watters says some clients call with no clear idea where they want to go. "So we start the 20 questions, like 'What do you like?' and 'What would you like to see?' That's when we really have to get to know the person and see what their interests are."
Mystery tours
Lodestar Tours offers mystery trips. "These are trips in which people don't even know where they're going," Alt says. "Sometimes we have as many as two motor coaches that will go on a mystery trip. That's our most popular trip. We've gone to Put-In-Bay, up to New Hampshire, up to Lake George and Lake Placid in New York, and Finger Lake in New York that's noted for wine tours and beautiful scenery. I try to fill my mystery trips up with interesting stuff. If we go to where there's wine country, we're not just doing wine tasting, we're doing riverboat cruises. We walked up the steps of the waterfalls at Watkins Glen in New York. We try to include unique destinations with attractions that the people will enjoy.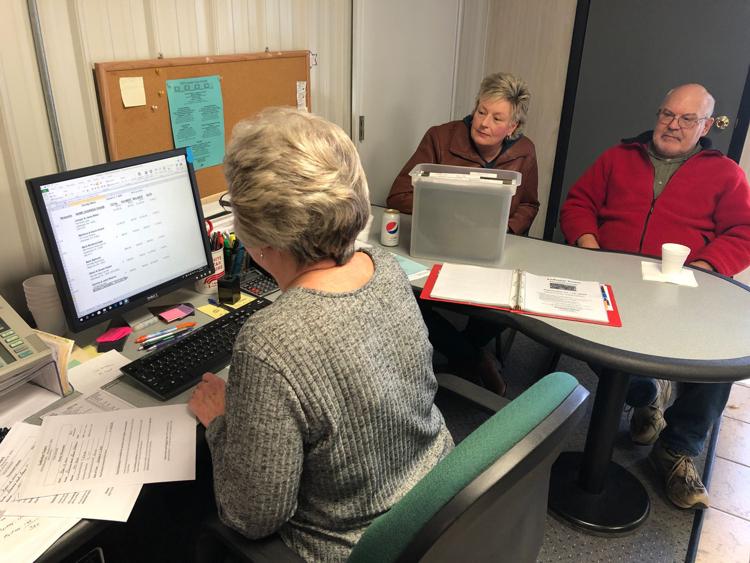 "The mystery trips are always sold out," Alt continues. "We have customers who will take every single mystery trip that we do. They love their mystery trips. I have a local tour guide at all of those destinations, and on our overnight trips we have an escort from our agency or some outside people that go with the groups."
Lodestar offers deluxe, high-end vacations and budget trips as well. "The high-end trips are the ones in which we use top-quality hotels, attractions and guides," says Alt. "Summer travel for international is peak travel time, so it's going to be more expensive."
Off the beaten path
Some people like to plan their own vacations, but Alt believes travelers should always use a travel agent. "I've been doing this for more than 48 years," she says. "It's always to their advantage to use a travel professional because they'll walk them through every step, help them by answering their questions, find the best trip for them whether they want to go to Hawaii or they want to take a cruise or travel to Europe or they want to do something domestically. We feature motor coaches because we have our own motor coaches, but we also can motor coach people to a pier to pick up a cruise or we can transport them to an airport whether it's a small group or a large group. If it's a large group, we usually send someone from the office with them. When they arrive at their destination, there's transportation waiting for them."
With modern day technology, people can learn much about their destinations before they leave their driveway. "There's so much information people can find on the internet about places they might want to go," says Alt. "For a lot of tour destinations, the government offers guidebooks that they'll send to you. Maybe there are friends and family that may have traveled to the destination you're thinking about going to. There might be a travel agent who has been there also."
Watters says some vacation requests are more unusual. "We get odd requests, like for a dude ranch out West," she says. "Overseas, people like to do a lot of tracing their roots and like to go to off-the-beaten-path places that people have never heard of. That's why you need a travel agent, to make those kinds of arrangements."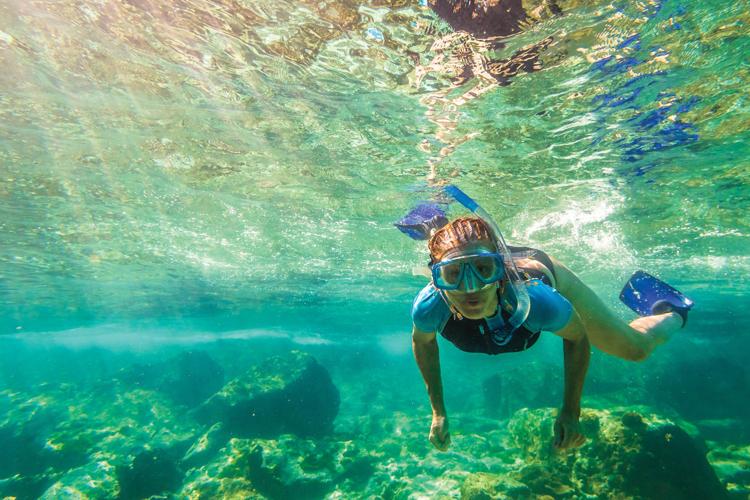 Then there are passports.
"Passports are when you're traveling out of the country, especially by air," says Alt. "You can use a passport card going into Canada, but not to fly. The passport card is only if you're crossing the border by transportation like motor coach or car, only for ground travel. If you're flying, you need a passport."
Alt highly recommends that people purchase travel insurance. "Trip cancellation covers you in case of sickness or death in the immediate family or if you get sick," she says. "Even while you're on vacation, if something should happen you're protected for the unused portion of your trip. Plus if you're in the hospital, it will cover any medical bills that aren't covered by your insurance. Insurance is the best investment that you can make for travel. You insure your home, your car, your life … insurance is a protection to cover your investment of what you're paying for, because your trip could be completely non-refundable and you've lost all that money because you're not picking up the insurance. It's really a good protection. You could be in the best of health and then, all of a sudden, get sick or someone in your family gets sick."
Use a professional
Swincinski says he approaches his profession from a standpoint that he makes travel simple. "That's the motto we use," he says. "People don't have to spend hours and hours and hours and hours every night on the computer searching and becoming confused. Whether someone is looking to go for just one night or two weeks, we look at each client the same way. The person looking to get away for one night is just as important as the person who's booking a two-week tour."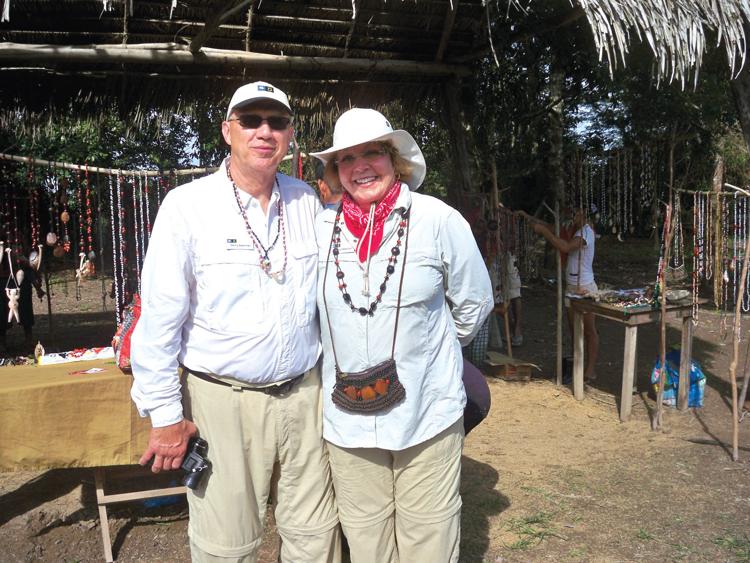 According to Alt, travel is the most wonderful thing a person can do for themselves. "Everyone should enjoy the world and see it as much as you can do," she says. "There are people who don't go back to the same destinations all the time. They want to try new destinations. I have a bucket list. Every time I go somewhere on my bucket list, I add a couple more destinations. I've been traveling the world ever since I was 19 years old. I enjoy travel. Travel is for R&R. There are so many places in this world to see. You get to see beautiful parts of the world. Traveling and enjoying life is one of the best forms of relaxation."
The Basermans say they would rather spend their money on travel than almost anything else. "I think you get the taste of travel and you enjoy it and you can't wait to do it again," Denny says.
"It's a huge, huge world and you really appreciate that when you go to other places,"  Nancy adds. "It's great to experience other places and cultures that are so different from here. It also gives you an appreciation for what we have here. It's all very interesting, but you wouldn't want to live there."
The Basermans want to point out that you need not leave this country for an amazing vacation. "Whether you are a dedicated traveler or not, every American should make the best effort they can to see our fantastic and beautiful national parks," Denny says. "And by all means, explore your own back yard – Pennsylvania, one of most wonderful states in the country."