Judith Crookston of Johnstown has gained quite a reputation as a pet photographer. In fact, her photos have won national contests and have been displayed at several area art shows.
Although shooting pets is not the only photography at which Crookston excels, animals are her favorite subject. "Dogs especially," she says. "They have such expression in their eyes and, when you can relate to them, you can pull out that expression and capture it forever. A favorite quote from Henry Wadsworth Longfellow – 'He speaketh not; and yet there lies a conversation in his eyes.'"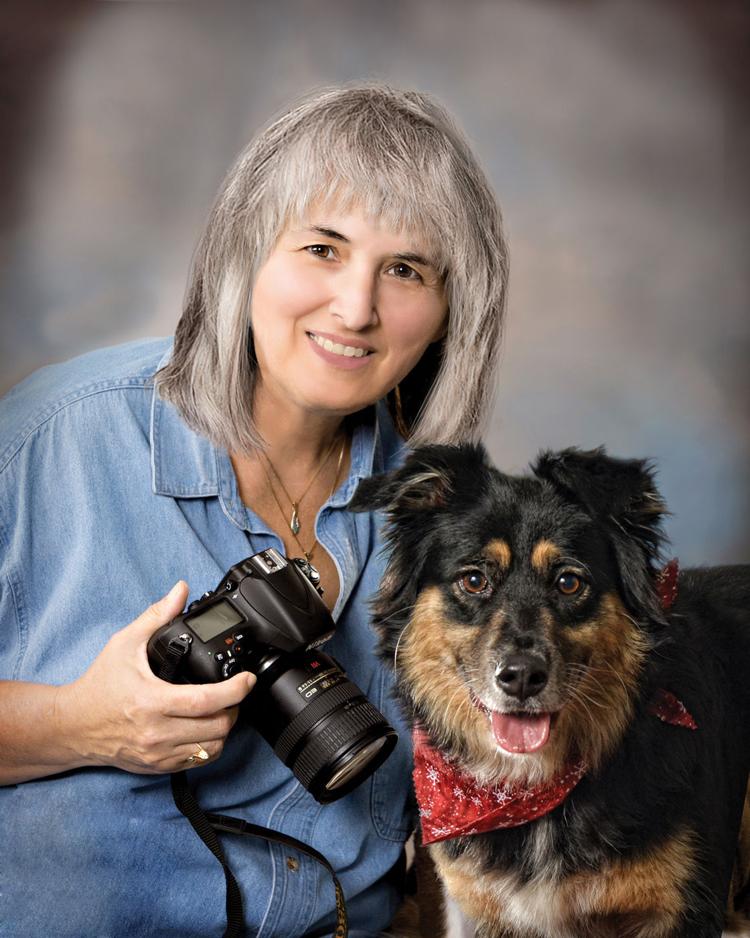 Crookston starting her photography career in 1977, when she began taking pictures at weddings. "First for my brother's wedding, then for a friend's wedding and then a friend of the friend," she says. "That's how it got started.
"I actually had some photography education at the Art Institute of Pittsburgh where I graduated from the School of Visual Communications in 1971.
"I was hired at Glosser Bros. mainly because of that little bit of photography background and, it turns out, I remained there, working my way to creative director, until the company closed in 1992."
Crookston shot weddings for 38 years and, for the last 25 years, has concentrated on high school senior and family portraits.
"Pets became my major focus after giving up weddings," she says. "I replaced brides with puppies."
Crookston didn't actually come up with the idea of pet photography on her own. "In the late '90s, a dog groomer in Moxham asked if I would come to her new shop, Pet-Agree Grooming, and take photos of her clients' dogs. She wanted to do it as a service for her clients and to advertise her new location. That was the first time I really got a taste of how much joy I got out of seeing those cute little faces in front of my lens."
Of course, getting those cute little faces to hold still for a photo is not always easy.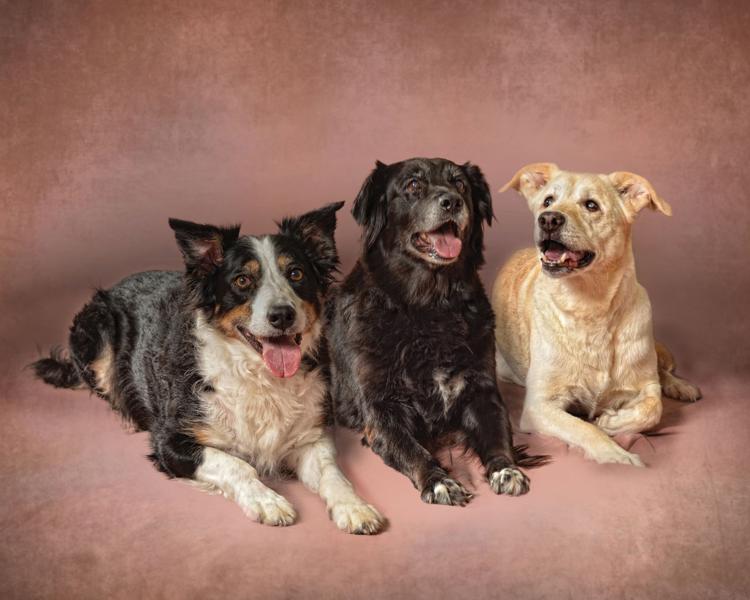 "If the pet is well trained it's a dream, but if not, it can be a challenge to keep them in one spot," Crookston says. "Outdoors, it's not such a big deal because some people do like action shots.
"But if you're going for a traditional portrait sitting, it is better if the pet is able to sit and stay."
Crookston says her favorite part of pet photography is getting the lighting right. "Lighting is critical to bring out the features of the coat – is it silky and smooth, or wiry and rough? You use highlights and shadows to sculpt the body and bring out the beauty of the pet."
Getting an expression from the pet also is important, Crookston says. "How can you get an expression out of a pet? You talk to them. Ask their pet parent what words they react to at home. 'Wanna go for a ride?' usually works. Or, how about 'treat' and 'cookie.'
"I also have some special noises I make that gets them to cock their head this way and that. And that's my kryptonite – I just love that little head tilt!"
Crookston says every pet is special in one way or another, but there are a few she has not forgotten.
"I photographed a beautiful Airedale at a fundraising event," she recalls. "The dog was young and rambunctious and we had a little trouble getting her to sit still, but eventually she started to cooperate.
"I got several wonderful shots of her in different poses and she was absolutely gorgeous.
"I found out a few days later, before the owner even got to see the proofs, that the dog had been killed by a car the day after the photos were taken. That was a heartbreaker."
One of Crookston's happier memories involves a "very striking" Vizsla whose nickname was Tess.
"She posed like a professional model," Crookston says. "She was so well trained and so strikingly beautiful.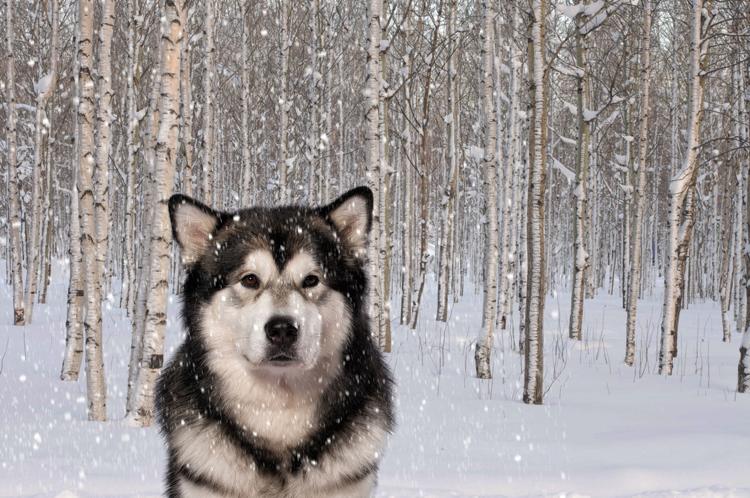 "I submitted one of her photographs to the International Photographic Competition, sponsored by the Professional Photographers of America, in hopes of earning the final merit that I needed to earn the master of photography degree. It's a very tough competition, requiring a total of 13 competition merits and 12 education/service merits to earn the designation.
"Well, Tess came through for me with flying colors, even getting me an extra merit by being chosen as a Loan Print. That means it was included in the top judges choices for publication in the annual Loan Collection yearbook.
"Tess will always be a favorite to me."
A lot of Crookston's pet photos are taken during fundraising events for Victim Services, Humane Society of Cambria County, Nardecchia Spay/Neuter Group and other animal-rescue groups. But pet parents are able to schedule private photo sessions by contacting Crookston through her website: http://crookstonphotography.com/
She has some advice for anyone planning a classic portrait session for their pet.
"I always advise them to see that the pet is well groomed (even short-haired dogs can benefit from a good brushing to make the coat shine) and make sure they go for a good brisk walk or some other type of exercise to sort of wear them out.
"If they expend a lot of energy prior to the session they are more likely to be a bit tired and will
relax and sit still," she says. "If the dog is well trained this is not necessary."
If pet owners only allow certain treats, she asks them to bring those along, otherwise she keeps some on hand. "Sometimes bringing their favorite toy or blanket can be comforting to the dog when they are in a strange place," Crookston says. "We always make a plan for the type of look the pet parent is hoping for and we do our best to capture it. But sometimes the pet has their own ideas."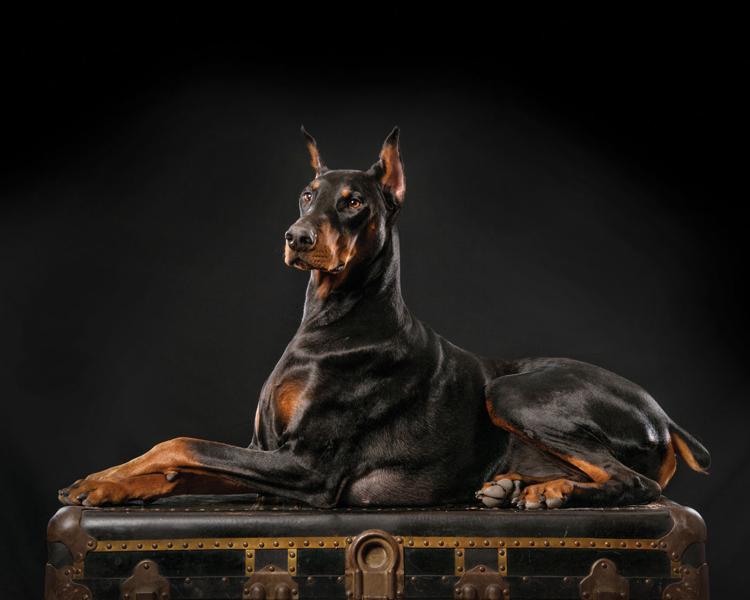 For those wanting to shoot their own photos of their pets, Crookston offers these suggestions.
"Stay away from flash photography and try to use natural light – near a window or outdoors in a shady, but not too dark area of your yard would be best," she says. "And get down on their level. Don't be afraid to lay on the ground and get dirty. You'll see your dog in a whole new way once you are on his level."
Crookston doesn't have a dog of her own right now (the last of her many rescued dogs, Buffy, passed away at the age of 22), but she and her husband, Denny, share their home with a beautiful Maine Coon cat named Mandy. "She came all the way from China almost five years ago and was meant to be bred with a male Maine Coon from Binghamton, NY.," Crookston says. "Yes, it was an arranged marriage, so to speak.
"Things didn't work out for a number of reasons and, rather than send her back to China, the breeder decided to find her a good home. We were in the right place at the right time and she came to live with us. But only after we passed an interview and showed the breeder photos of our home, to prove we would be good guardians."