Wil Fine considers himself a big fan — and a loyal follower — of Johnstown's local music scene. 
While sitting on my front porch on a sunny Tuesday morning in June, Wil gives accolade after accolade to band after band. 
"InsideOut is great," he says. "Dave DiStefano and The West Hills All-Stars? Fantastic. The Desperados, Who's Your Daddy, Saturn Plan, Flood City Brass, The Crew of the Half Moon, Mike Miller, Glenn Henry, Black Cat Moan … all of these guys are absolutely crushin' it." 
He pauses, looks at me and says, "I go to a lot of shows.
"The musicianship in this town is far above the quality of what you'd expect to find in a small city." 
Getting out of his house and driving (usually no more than 10 miles, he says) to see one, two or even three bands perform on any given Friday or Saturday night is one of Wil's favorite things to do. 
"There's nothing like a live show," he says. "I like to tell my friends to get off their couches, put their phones down, go socialize and support local music. You'll feel much better for having done that."
Wil tells me that he was once part of the local music scene, playing in the bands Wicked Trick, The Accused, Oliver Twist, Honeythrone, God's Green Earth and Roy Handy and the Moonshot. The last of these was a rock and roll band for children. 
Despite his dedication to the local music scene, he hasn't seen all the bands on his to-see-live list. 
"It's pretty cool that the scene in town is such that I haven't seen everybody, even though I make a real effort to diversify and see as many artists as I can," Wil says.
Our discussion shifts to the impressive number of musicians and bands in Johnstown, as well as the many musical genres they represent. 
We take turns throwing out the names ofmore bands and musicians that come to mind: Jeff Perigo and Friends, That Oldies Band, Ian Jeffreys, Van Waylon, The Renegades, Johnstown Classic Rockers, Octane, Jazz in Your Face, Flowerchild, Striped Maple Hollow, Three of Hearts, Rosie and the Jammers, Johnstown Area Button Box Club, Scott Jeffreys and the Augmented Triad . . . 
Celtic music has a large following in this area. The band TREE consists of Matt Harnett on vocals and guitar; Jen Harnett on fiddle; and Mike Dixon on drums and bodhran. They've been blending Irish (including traditional Irish) music with Celtic rock, bluegrass and old-time music since 2005. 
Though TREE doesn't play original music, the members do create their own arrangements of traditional tunes, Jen says, and she and her bandmates love seeing audience members get up and dance to their Irish jigs and reels. 
"Then you know they are truly enjoying themselves," she says. "A lot of the music we play is obscure, so seeing people sing along is fantastic. Either they've seen us before and know our songs, or they have a similar taste in music." 
Whether bands play cover songs, original songs, or a healthy mix of both, Johnstown audiences seem receptive to it all, says singer-songwriter Jackie Kopco, a member of the duo Walt and Jackie. 
Jackie began playing music with her friend Walt Churchey in 2009, and they released their first album of original songs, "Bare," in 2012. "Take Time," their Christmas album filled with both originals and classic Christmas songs, was released the following year. 
Throughout the past decade, Walt and Jackie have had the pleasure of confidently adding original songs to their set   lists. 
"Seeing people singing along is always unexpected and always really neat," Jackie says. 
Perhaps all of the supportive, encouraging and open-minded music lovers in this city can be credited for the surge in new bands writing and performing original music that has occurred in Johnstown's music scene in recent years.  
Let's start with The Evergreens, an indie/folk duo who have developed a strong following by playing both covers and originals at venues across town, including The Boulevard Grill, Harrigan's Café and Wine Deck and Southmont Gardens. Amanda and Laurel Alt formed The Evergreens in 2016. Laurel plays guitar and sings; Amanda plays percussion. 
They wrote and produced all five songs on their debut EP, "The Home Sessions EP," which was released in June 2017. Laurel and Amanda are in the early stages of writing new songs, but it may be a while until they're ready to record them. Laurel tells me they plan to hold their fans over by releasing an album full of their favorite cover songs in the near future.  
The Ne'er-Do-Wells is a new indie rock band that formed around the same time as The Evergreens. This band features Sonya Giuffre on keyboards and vocals; Justin Giuffre on drums; Michael Giuffre on rhythm guitar and vocals; Adam Milkovich on lead guitar and vocals; and Leo Drager on bass.   
The band released three original singles last year, and they're currently hard at work on a new three-song EP set for release this summer. Here's an extra layer of icing for that cake: their debut full-length album should be ready by the end of this year.   
"We have been working hard on our original music," Michael says, adding that they have been encouraged by their ever-growing fanbase. "We have enjoyed the reception we have been given and are very happy that people are appreciative of what we are doing." 
Also in the studio: Jeff Webb and The Delectable Sound. This band features Jeff on lead vocals and keyboards; Kelly Mednis on vocals and percussion; Chloe Wieczorek on vocals; Scott Jeffreys on bass; Josh Covert on vocals, guitar and trumpet; Jim Bilitski on guitar and saxophone; and Dominick Peruso Jr. on drums. 
Jeff and his band got together in 2014 for what was intended to be a one-night-only gig at The Boulevard Grill. But after they were invited to play there again . . . well, let's just say the band members never put down their instruments. They play classic rock, soul, pop and blues covers, but their forthcoming original five-song EP titled "Crossroads" will consist of original songs from beginning to end. 
"This is a new direction that band is moving in," Jeff says. "Initially, we just played cover material, but lately I have begun to incorporate more of my own original material into our setlists. We have played a couple of the tunes as part of our gigs already, but a few of the songs have not been played live yet. I am enjoying the process of recording the material. It is always interesting to hear your own music come to life. The band has done a really fine job of bringing the songs to life by adding their own musical expertise." 
Jeff and his band plan to play all five originals during their upcoming gig at this summer's AmeriServ Flood City Music Festival. 
Another new local band (also in this year's AmeriServ Flood City Music Festival line-up) currently recording new, original songs is AFRO N'AT. AFRO N'AT is: Matt Partsch on guitar; James Augustine on guitar; Andy Penrod on bass; Elias Ghantous on drums; Mark Goncher on percussion and keys; Alec Redd on saxophone; Tom Buchko on trombone; and Meredith Redd on trombone, euphonium and flute. They infuse traditional African rhythms into their horn-driven funk music. 
AFRO N'AT (their all-caps band name reflects the "loud, brassy, and often in-your-face" music that the band plays, they say) formed in 2016, when a group of friends who frequently played jam nights together at Dively's Tavern began "talking the talk" about starting a band. When the eight of them began "walking the walk," they found that it "felt pretty organic — just a bunch of eclectic music nerds trying to make good music together," Meredith says. 
A year later, AFRO N'AT released an original four-song EP at PRESS Bistro. If all goes according to plan, their debut full-length album will drop sometime next year.  
"We've already recorded our next single, which is a very up-beat crowd favorite," Meredith says. "We've been investing a majority of our time into writing and polishing up new originals, and we're really excited to share them with our fans."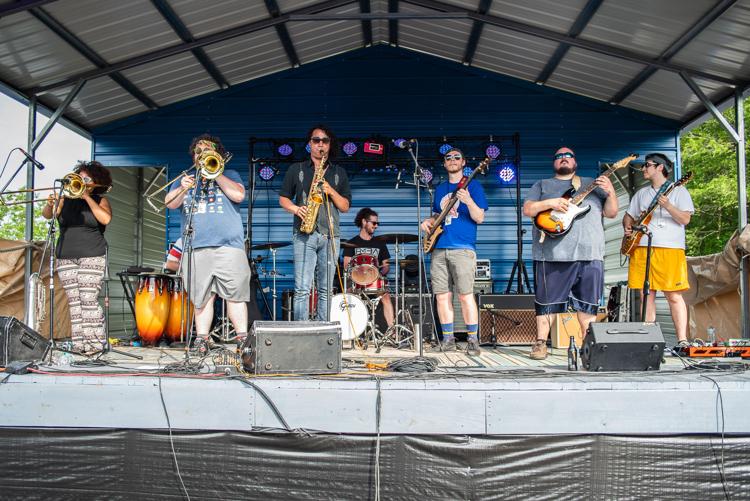 Both Meredith and Michael, from The Ne'er-Do-Wells, mention that "feeling the love" has made all the difference. 
"When we had our EP release at PRESS Bistro, we saw that people sincerely enjoyed what we were doing," Meredith says. "It really spurred us to keep pushing, creating and playing." 
All of these bands and musicians — TREE, Walt and Jackie, AFRO N'AT, The Evergreens, Jeff Webb and the Delectable Sound, The Ne'er-Do-Wells — agree that being part of a "growing town and thriving music scene," as Laurel from The Evergreens puts it, makes for a nice camaraderie among musicians and myriad volunteers, business owners, venue operators, and festival/concert series organizers in town who are responsible for making live music accessible. 
"There are so many talented musicians in this area, along with many great venues," Laurel says. "There are so many generous people who want to help each other succeed, and it's been awesome to be a part of that."
Shelley Johansson, Director of Marketing and Communications at Johnstown Area Heritage Association (JAHA), has noticed a correlation between the number of bands in town and the number of venues where live music can be heard and experienced. 
"There are certainly more places for bands to play — and play regularly — than there were at one point in time," Shelley says. 
The venues in town that have welcomed both new and veteran performers include (but are in no way limited to): Harrigan's Café and Wine Deck, The Boulevard Grill, Southmont Gardens, PRESS Bistro, Stone Bridge Brewing Company, Balance Restaurant, Roxbury Bandshell, The Freight Station, Woodside Bar and Grill, Central Park Gazebo, Ethnic Social Club at Heritage Discovery Center, Venue of Merging Arts (VOMA), Bottle Works — Arts on Third Avenue, Homestead Inn, B&L Wine Cellars, Slammin' Sams, Wooly's Celtic Pub, Community Arts Center of Cambria County, Dively's Tavern and Peoples Natural Gas Park. 
Local bands, such as Walt and Jackie and Flood City Brass, have even appeared on the main stage at Pasquerilla Performing Arts Center. And in the summertime, many local bands play the region's festival circuit. "We really enjoy the festivals in the area and have pretty much played them all at least once — many several times," Jen from TREE says.
Jennifer and Jeremy Shearer, owners of PRESS Bistro, have been welcoming live bands and musicians into their restaurant for approximately five years. Jennifer says live music creates an "energetic atmosphere," and, like many bar and restaurant owners in town, the Shearers recognize that booking bands with followings is also good for business. 
"There are several wonderful music groups in town that have their own followings, so they bring their own group and create their own vibe based on the genre of their music," Jennifer says. "There is a certain energy to live music that just creates a really happy dining and conversation experience." 
Micah Mood, a member of Americana band Striped Maple Hollow, has been instrumental in helping fellow bands play at venues such as VOMA and Roxbury Bandshell. At VOMA, Micah organizes the annual VOMA Folk and Bluegrass Series; at Roxbury Bandshell, he runs the sound for the AmeriServ Summer Concert Series shows.  
"I get an interesting perspective on bands by volunteering at the Bandshell," Micah says. "It's fun to see bands grow and get better, and to see new bands every year."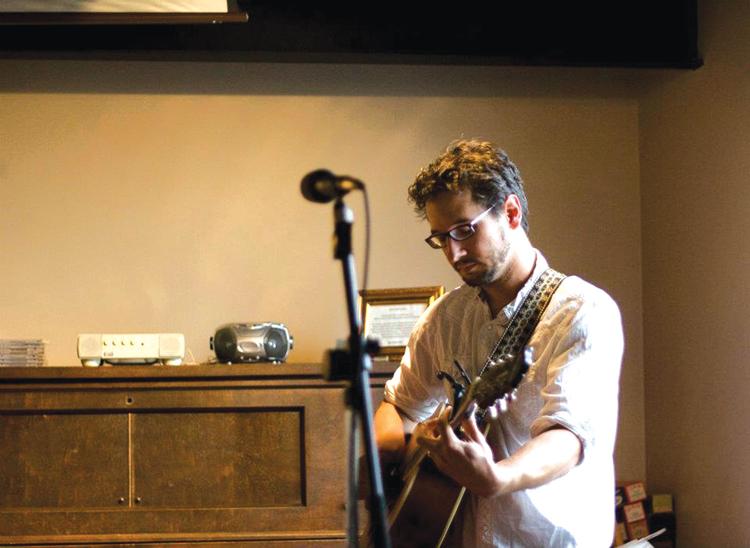 Shelley says one of the biggest perks of her job at JAHA is bringing the AmeriServ Flood City Music Festival to fruition at Peoples Natural Gas Park every summer. She has helped to provide a stage — and, therefore, exposure — to some of her favorite local bands. She defines putting local bands and musicians on the bill for Johnstown's biggest music festival as "audience development." 
"It's always exciting to have the opportunity to showcase local and regional talent to a large audience," Shelley says. "When people come to the festival and like what they hear, they're likely to go and see that band at another venue sometime in the future."
This year's Flood City Music Festival is scheduled to take place at Peoples Natural Gas Park Aug. 2 and 3. More than a few bands in the lineup this year are local or regional, including, as mentioned above, AFRO N'AT and Jeff Webb and The Delectable Sound. 
"There will be people at the festival who are hearing us for the first time," Jeff says. "That is an exciting prospect for us. Local bands are invested in the community. They are going to be around once the national bands leave the festival." 
Meredith from AFRO N'AT says group members are thrilled to have secured a spot in this year's lineup.
"It is a huge deal for us," she says, "and this festival is one of the only occasions a year that local musicians can be together all at once and can appreciate each other's sets. There's magic to be had when we encourage people not only to come out and enjoy the music, but to also be active participants in creating that music. We are grateful that the organizers of the festival see that spark of magic and want to help cultivate it." 
There are many ways to support local bands — going to their shows and purchasing their music are two ways. Sharing news-related posts and upcoming gigs on social media is another. 
"Supporting any band in the local music scene supports us all," says Jackie of Walt and Jackie. "A little bit goes a long way." 
Even though fans of live music can find an abundance of free shows in Johnstown, Shelley from JAHA advises people not to let cover charges or ticket fees discourage them from attending a show. 
"Go to shows, whether they are free or have a cover charge or a ticket fee," she says. "Your support helps local musicians and bands become more popular, get more gigs and be able to continue doing what they love to do."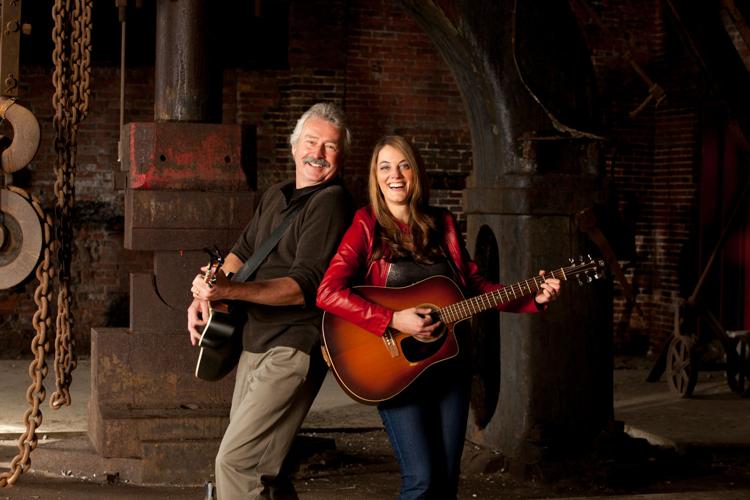 An alarm goes off on Wil's phone. He's got to run, he says. An appointment in downtown Johnstown. 
Later that night, Wil sends me a text message: "Just saw Charlie McClanahan and a sax player at The Boulevard Grill. Very talented." 
Charlie McClanahan is a musician from Bedford. A week before his gig at The Boulevard, I saw him play at a new outdoor market hosted by Stella, Property Development and Event Production in Cambria City. 
The morning after my interview with Wil, I can't stop thinking about how everyone who is contributing to Johnstown's music scene — bands, venues, fans — also help to encourage out-of-town performers to drive into our city and show us what they've got. And when our local bands book out-of-town gigs, they proudly make it known that they call Johnstown home.
"Playing in other places shows people the talent here and helps to make other bands want to come to the area and check Johnstown out," Michael from The Ne'er-Do-Wells says.
And, as Meredith of AFRO N'AT says: "It's a beautiful thing, to watch those you love flourish."