In this technological era, when you can get a foot-long hoagie and a pair of shoes with a press of a button, why not a date made in heaven?
According to a Pew Research Center study (The Virtues and Downsides of Dating, February 2020), 16% of adults over 50 have used an online dating tool and, of those overall online daters, 57% of them say they have had a positive experience.
Online dating can be a bridge for meeting away from typical social circles. It can lift the constraints of rural or small-city dating, allow for narrowing in on shared interests, or even helps break out of dating habits.
In the same Pew study, more than half of Americans say that relationships started online can be just as successful as traditional ones. For several area couples, that sentiment holds true.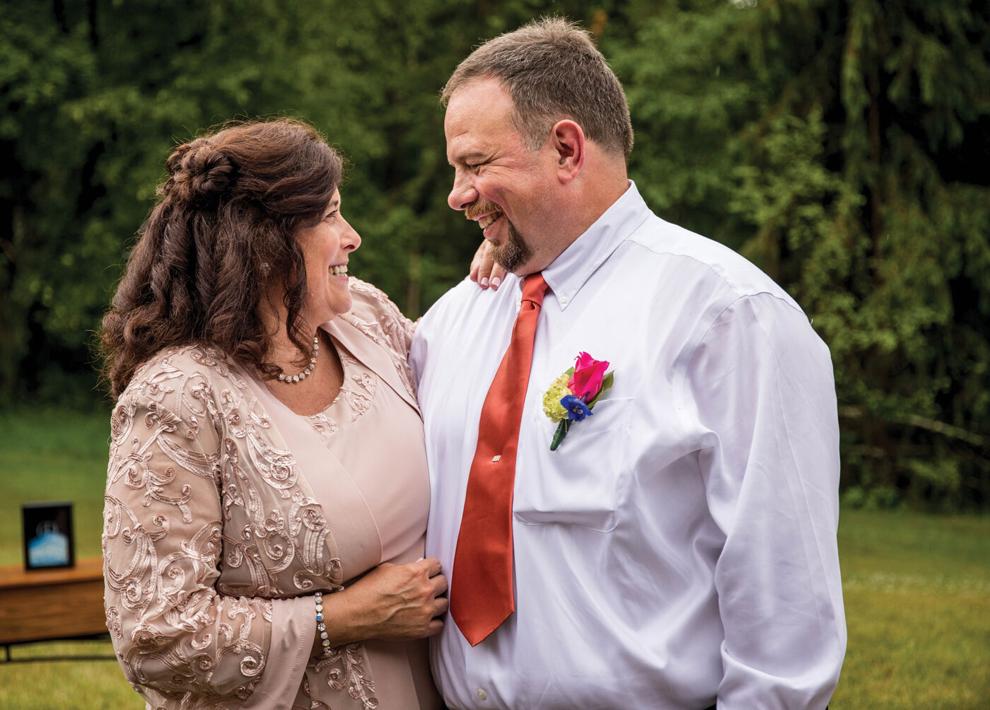 Looking for love across the state
Retired teacher Jana Bennett Poetzl was googling dating apps for older professionals when she came across Elite Singles, a website geared to the demographic. Stepping out into the dating scene after a divorce had been a difficult road, especially in a smaller community like Johnstown where she has lived for almost 30 years. Jana thought she needed to reach beyond the city and her circle of friends and branch out if she was going to find someone.
"After having been the third wheel for so long, I thought I needed to take control," she says. It wasn't long before she came across a profile of a man all the way across the state that seemed too perfect. Dean Poetzl wrote on his page that he loved being on the water, fishing and was open about his faith – all things that matched what Jana was looking for. At the same time, Dean came across Jana's profile too.
"I sent Jana a smile and then she smiled back and we started chatting," Dean says of their first online encounter. "I wanted to know if her interests were genuine and about her family."
Dean says they exchanged phone numbers and talked those first few days over the phone. It wasn't long before they made arrangements for an actual date in June of 2018. It was a 14-hour date.
"Our first date was at Panera in Richland. Actually, we went there twice that day," remembers Jana. She says she wanted to make sure they were in a public place, but it didn't seem to matter – the two of them were in a world of their own.
"He was very easy to talk to. The more he talked, I saw the capacity he had to love and I thought, 'I want in on this.'" Jana says their courting over the next few weeks only grew and she knew he was the person she wanted to be with.
Dean took a chance on love too after a lot of loss in his life, losing not only his wife to cancer, but also other close family members in a short period of time.
"It convinced me that I was not going to spend the rest of my life working, that I was going to enjoy my life," says Dean, a retired nuclear electrician from Pequea, Lancaster County. "What the lens of my faith showed me over those years was an important part of my life. Jana's profile was almost like I wrote it."
Dean says family was important to him because he didn't have much left.
"Jana has a huge family and it means so much to me to have that again and, in some ways, that I never had that before."
Their engagement came in March of 2019, when the couple went to a boat show in Atlantic City, New Jersey. In a special top-floor room Dean had reserved, he steadied himself at a beautiful window overlooking the water, pulled out a ring and proposed to Jana. That day was significant because it also was the day Dean's wife had passed away a few years prior. Now, it marked a new beginning. A year later in June, they had a quiet wedding in Jana's backyard in Southmont.
"There are things I have learned," Dean says. "Certain things that I have found in life that have happened that take on new meaning and you cannot change that. You might have to look past those certain things. With Jana I don't have to look past anything."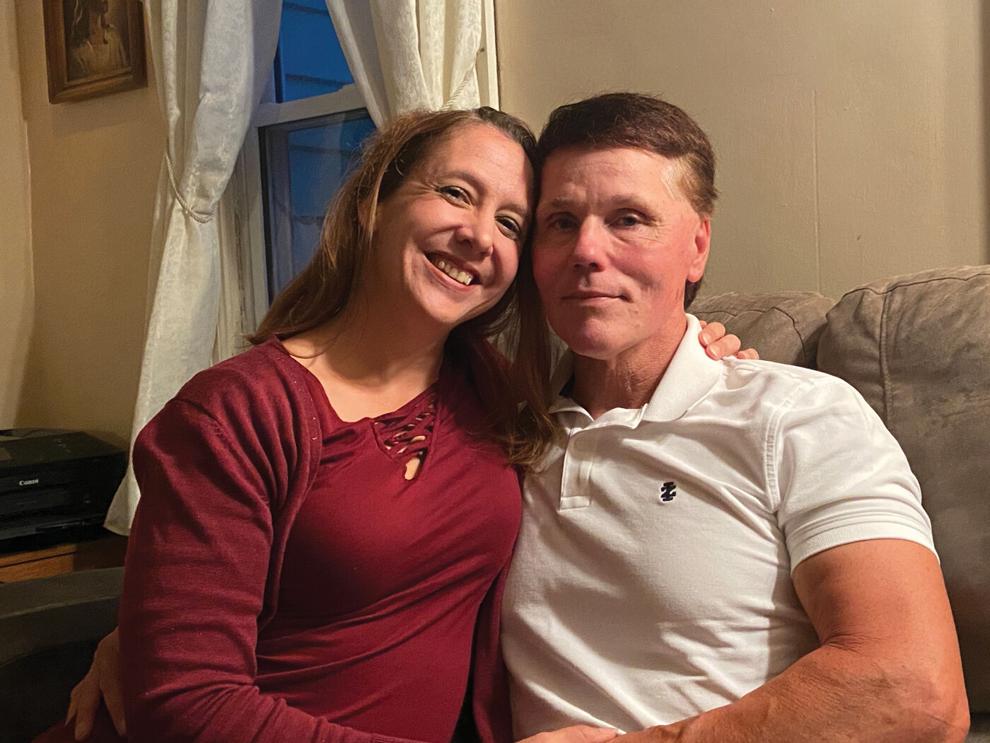 Running Mates for Life
On October 18, 2020, Kristin Engle updated her status to "engaged" on Facebook.
The Upper Yoder resident early last year decided to take a chance on E-Harmony. After striking out for a few months, a profile popped up that she really liked.
"It had been three and a half years since my ex-husband left and I was not having any luck dating, so I thought why not try a dating app," says Kristin. The mother of four, ranging in ages from 10 to 17, Kristin says she made sure her profile information had her children as her top priority.
"I put my interests on there like running, weight lifting, being active – pretty much anything outside," she says. "And I made sure that I had four kids down, because that is kind of important."
And it worked. Randy Cook found her profile and put a thumbs up on it, signaling he had interest in her. His profile was similar. The Westmont resident says he doesn't go to bars and his life was work and the gym. He made a pact with himself that dating at those places were off limits, so he tried online dating.
"I thought, 'Wow,'" Randy says of seeing Kristin's profile for the first time. It was even harder to believe after he found out Kristin lived only five minutes away from him all this time. "And actually, it was crazy because I pretty much gave up with dating sites, but then I saw Kristin and I read her profile – (it) checked every box."
Then COVID-19 hit.
"We talked on the phone in March … but we didn't even go on a date until June," Kristin says.  She reached out to Randy in April on a whim to see if maybe they could see each other at a distance. "I went out running and I told him I was going out to the Quemahoning Dam to practice laps on my own and low and behold, he showed up to find me."
Now the couple is enjoying activities together, mainly running.
"It is fun running with her and she is a good teacher and her new running group are fantastic people," Randy says. Up until meeting Kristen, he considered himself a gym and weightlifting person. "Now I don't miss the gym as much as I thought."
The couple is planning to be married in 2021.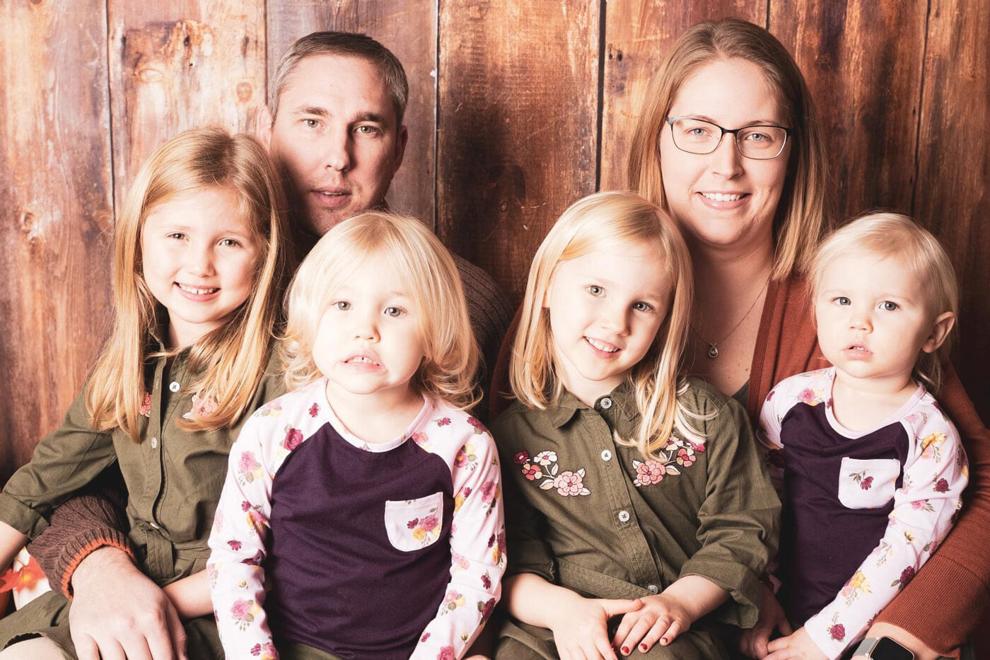 Lasting love
When Danielle Hillegas was in her last year of clinical rotation at Clarion University in 2013, she decided to take a peek at the online dating scene. Danielle says her full schedule of studying to become a radiology technician at the time prohibited her from traditional dating, so she was intrigued at what online dating could offer in the way of convenience.
It wasn't long after logging on to the website, Match.com, that she met Kevin Hillegas, who was in the Army National Guard, from the state of Alabama. Kevin, originally from Johnstown, was training for military flight school and, like Danielle, thought the online platform could provide an easier way to date. For weeks, the two of them got to know each other through text messaging and e-mails.
"When we finally met in person, it wasn't very awkward," Danielle says. "And with him still being in the military, it already helped us cope with the long distance."
Danielle says the deep conversations they had over the long distance helped them to get to know each other on a deeper level so when they finally met, it was if they had already been dating quite awhile.
Two years from the day they first met, Kevin proposed to Danielle after he got back from his deployment. Now, the couple resides in Windber with their four young girls; Elisia, Adalyn, Bria, and Kyia, all under the age of 6.
Looking back, Danielle doesn't regret going online to find love.
"I would say that you are able to get all of your questions answered and know for sure if you are going to know then or now if he's the one," she says.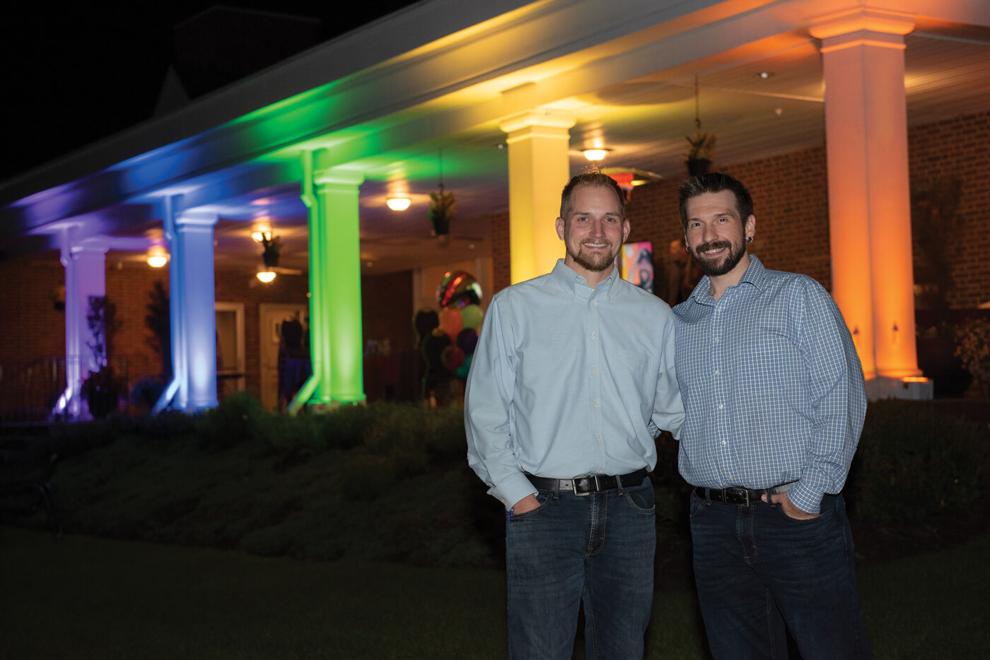 You know love when you find it
Wedding and corporate event planner Dustin Greene was looking for the kind of love he saw in the couples he planned weddings for.
"Every week, I had the privilege to work closely with very happy couples. The clients that I work with are truly life-long partners," says Dustin, 35. "Over time, it just hits you."
He decided to go on Match.com to find his perfect partner, but it didn't always end in success. He had a few relationships before he met "the one" in Ken Locher, an LGBTQ advocate and owner of a local candle company.
However, it took over a year to finally snag a first date with him. After a few missed online connections, the couple made arrangements for a New Year's date in Pittsburgh. The long car ride proved pivotal to their relationship.
"What was really strange was making the arrangement riding out there on blind faith," says Ken, 40. A popular dance track from 1999 came on the radio. The song, from an Italian DJ Gigi D'Agostino entitled 'L'amour toujours' ('I'll Fly with You') which translates to 'love always' in French, set the tone in the car.
"A big part of our relationship is music," Dustin says. "I had one of my favorite channels on and a random song came on that no one in Johnstown probably even knows about and he goes, 'This is my favorite song' and I said, 'This is my favorite song' and it started this whole universe, click-click-click-thing."
"It kind of stalled me," Ken says. "You don't normally have this kind of success on a first date. So there was a lot of saturation to digest."
Both agree that communication and trust is an important part of their relationship. Ken was married before and took a three-year break from dating before coming onto the dating scene.
"I had to work on Ken and that's hard," Ken says. "You have to be able to work on your own faults and work on yourself before you can bring someone into your mess." And when he was ready, things began to fall into place.
Dustin learned his own lessons about online dating. "Have patience," he says. "Don't jump on every lead. It turned out that I was blinded by my loneliness. Most of the couples I work with met by accident. Very rarely did they have a plot."
Ken says that while they met online, it has its limits. Relationships must go further.
"The tool is a good vessel to meet people, but once you finally meet the person, you have to set the technology aside and go, 'OK, this is a person with feelings, a past, a life, a history, a future. Where do we go?'"