Johnstown Symphony Orchestra may have had to cancel its last three subscription concerts, but that doesn't mean the music has ended.
JSO is now hosting a series of playlists as a way to continue to connect with the audience and to provide a measure of comfort during these difficult days.
Music that Heals – Connecting Our Community With Sound is a series of playlists available through JSO's website and on Facebook. Each list includes links to songs that were submitted by the public.
"Jessica (Satava, JSO executive director) and I were discussing what we could do as a symphony, since we couldn't perform in our concert hall," Maestro James Blachly says. "We thought this could be a new way to connect with our audience and for them to connect with each other."
Members of the public are invited to submit their favorite songs, which Blachly curates into the playlists.
Satava says the music director is very deliberate in his choices for each list. "So much thought goes into these," she says. "James spends a lot of time sifting through the submissions. Together we work to plan the rollout of the playlists. They flow cohesively and show his musical instincts for how the songs relate to each other.
"He has this amazing understanding of how best to serve people through music in a way that is going to cut to the core of what is needed at this moment."
"When you listen to these playlists, you are going to feel better," she says.
Blachly says music touches both soul and body. "I think there is a deep way that music touches us physically, not just in our brain," he says. "Your whole body experiences music. Research shows it can speed up the healing process.
"I see music as a great binding force in the world to heal through sound."
While Music That Heals is a great way to bring a little bit of peace in a troubling time, it has an added benefit.   
Blachly says song choices and comments allow JSO and audience members to learn more about each other. "I've gotten to know the audience in a new way through this process," he says. "I am hearing what people are suggesting. I have learned some new music as well."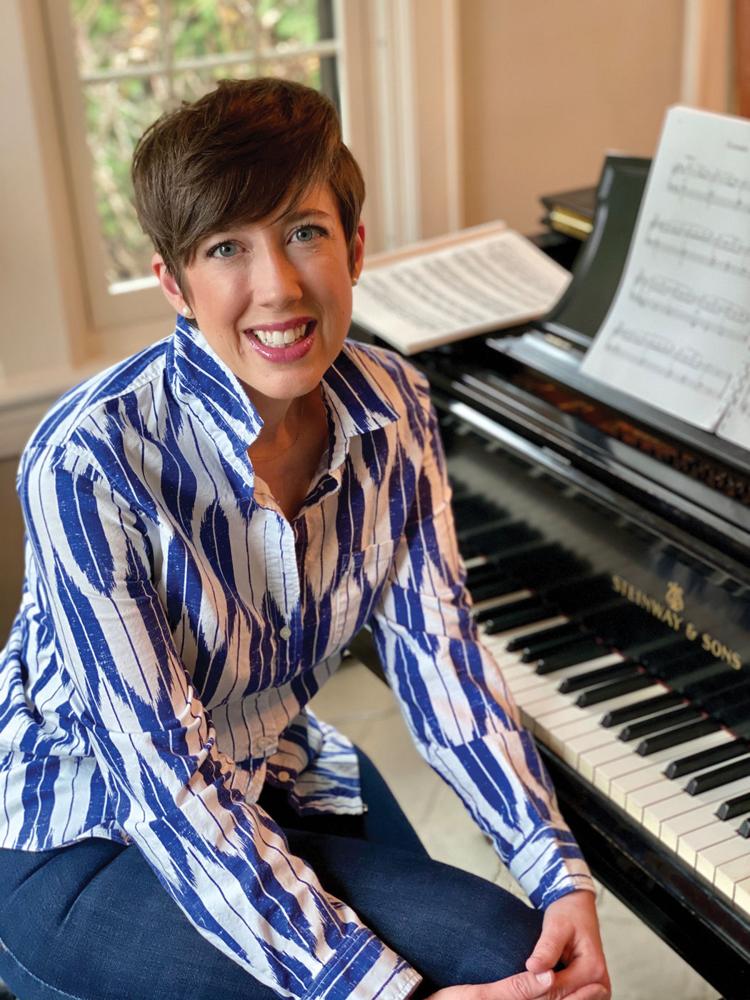 Satava says she also is getting to know the community through the experience. "It a bit of a window into a person's soul," she says. "What music speaks to a person is so revealing."
The pair say they have been touched by the response. "Every day we hear from more of our friends out there and the suggestions just keep rollin in," Satava says. "It has just been awesome."
Music that Heals is getting attention far beyond Johnstown and was recently highlighted by the League of American Orchestras in a digital newsletter and on its website.
Although the playlists are helping to fill a gap left when JSO's live music ended, Blachly and Satava say ending the season early was painful.
"It was heartbreaking," Blachly says. "We spend so much time preparing."
Satava calls the cancelations "devastating."
"It was so difficult to put something aside what was the focus of so much work for our staff, volunteers, and most of all, our musicians," she says. "They rehearsed and prepared for so many hours to make spectacular music for our audience. And it was tough to have to share with our patrons that we wouldn't be able to perform for them.
"But (this situation) has shown the true spirit of our artists and our JSO family. People in this community support each other in good times and in bad."
The pair say they will continue to produce the lists as long as there is a need and participation by the public. "We will do these for as long as it is helpful for the community," Blachly says.
To participate, send your favorite healing music in any genre to info@johnstownsymphony.org. Preferred formats are YouTube and SoundCloud clips.
"We want to hear from our audience what's meaningful to them and Music That Heals has been an amazing vehicle for that," Satava says.