Area museums may not be open for classes and visits to exhibits, but many are using online opportunities to stay relavent during the COVID-19 pandemic.
Downtown's Gallery on Gazebo is offering short workouts through the gallery's Facebook page. Led by Laurel Steinly, At the Barre With Laurel is a series of exercises designed to improve balance, posture and flexibility and improve emotional well being.
"I have been dancing for almost 19 years and recently I became a certified barre fitness teacher," Steinly says. "Barre fitness is a mix of ballet, Pilates, and yoga and is a really fun and low-impact way to keep your mind and body healthy. Because of the social distancing, we thought it would be a nice idea if I started filming videos that people could do at home to stay active.
"All of the videos I post are made of workouts and stretches that all ballet dancers do, so when people tune in, they are getting an authentic look into how a ballet dancer trains."
At the Barre With Laurel is posted at 9 a.m. Mondays and Wednesdays on the gallery's Facebook page.
"I like to post a nice stretch video on Monday to start the week and then a more exercise-based video on Wednesday," Steinly says. "I use a barre in the video to hold onto, but people at home can use tables and chairs or anything stable.
"What's most important is that people have fun doing the videos and find time for themselves every day during such a stressful time."
The gallery also is encouraging followers to submit poems and videos or photos of the artistic creations they made at home.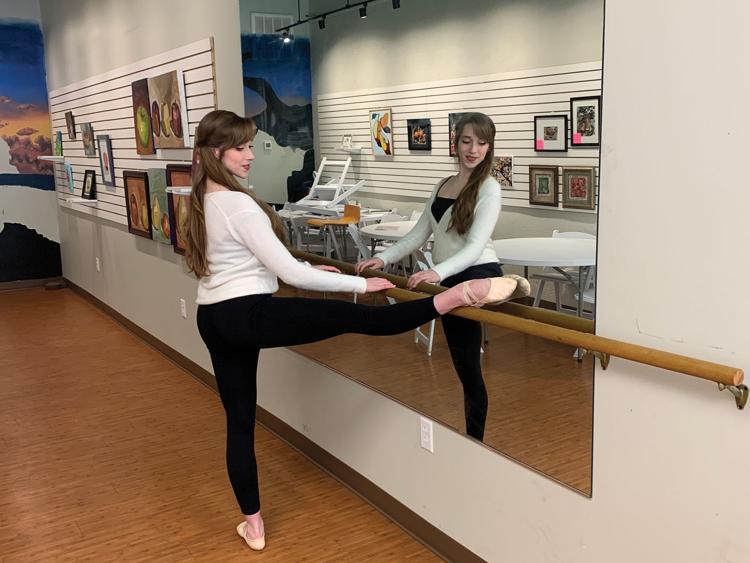 In Westmont, the Community Arts Center of Cambria County is offering a video-based page on its website to connect viewers with the organization's YouTube channel, as a way to aid the local community in the Stay Calm, Stay Home, and Stay Safe campaign.
GOT ART? is described as a "fun, artistic webpage, full of video activities for the whole family in demonstrations and tutorials, along with promoting local artists to showcase their talents, performance art pieces, and Arts4Wellness activities."
Links to the GOT ART? page are on the center's homepage, Facebook, Instagram, LinkedIn, and Twitter.
"During the current COVID-19 pandemic social isolation, the center wants to inspire and invoke everyone to use this time to express their feelings and uncertainties with artistic mediums. GOT ART? is for everyone to enjoy and try their hand at some art," Angela R. Godin, executive director of the center, says.
The center recently held a social media art contest called remoteArt. Although the contest is over and winners have been chosen, the entries can be viewed on the center's website.
"It's important during these uncertain times that people focus on the bright, positive, beauty of things around them," Godin says. "One way of doing this is by harnessing their inner artist to express their feelings and emotions during the required social isolation. As everyone adjusts to the current 'new normal' the Community Arts Center wants to shine a light on the dynamic pool of professional and amateur artists at home right now."