MIKE COOK
Mike Cook is proof positive that one man can make a difference.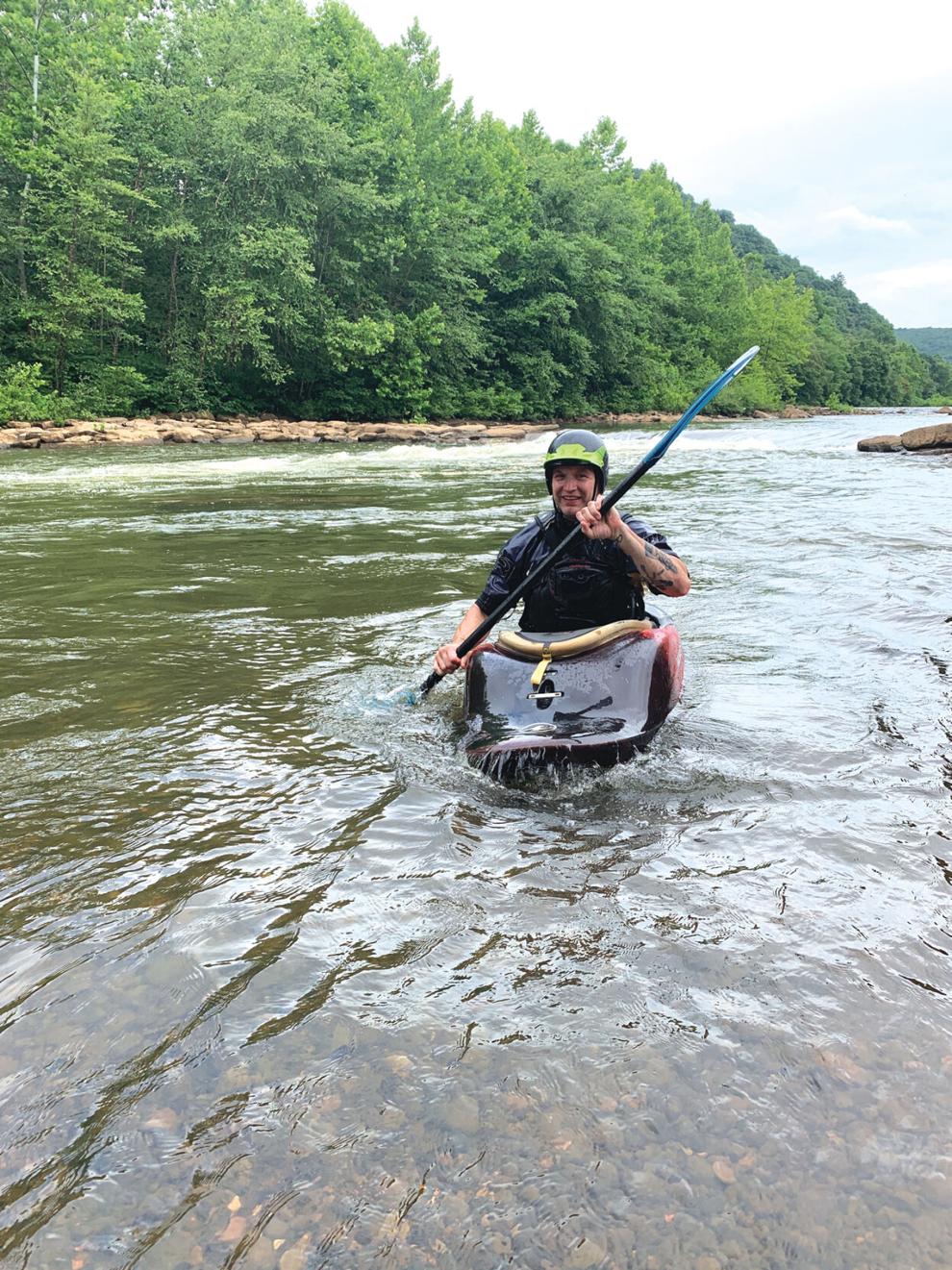 Several years ago, the Nanty Glo native started cutting trails through the woods along the side of the Inclined Plane, where today there is a downhill trail system that is bringing in bikers from as far away as Maryland.
He did not do it on his own, of course.
But Cook was certainly the driving force behind the project.
"Mike's vision and dedication to our region has really been a game-changer," Amy Bradley, president and CEO of Cambria Regional Chamber, says. "He led the effort to create downhill mountain biking trails on the Inclined Plane hillside."
Cook says it was an endeavor that seemed destined to have his name on it.
"I was running on the trails over my lunch break and over the years I could see they were falling into disrepair," he says.
"A friend of mine asked why there were no mountain bike trails here and it was almost like it was meant to be."
Cook says he presented a plan for updating and improving the trails to Vision 2025 and became project coordinator for the Inclined Plane Trails Project.
"Me and a core group of volunteers held a small fund raiser to kick things off," he says. "We raised $1,500 and that got us a couple of tools. We had a shoestring budget and put in a lot of hard work."
Cook says the trails have become very popular in the past few years. "We have the only set of downhill trails that is being serviced by public transportation," he says. "We have people on a consistent basis coming from State College, Pittsburgh, Greensburg, even Maryland.
"People really are coming into Johns-town for the sake of riding those trails."
He says part of the appeal is that the ride back to the top is very affordable.
"We built a really great trail system with over eight trails on 4½ miles, but the affordability of it really does do a lot to bring people in.
"We have a ski resort-like lift back up to the top, but it is only $3 for one-way or $15 for an all-day pass. They are saving a ridiculous amount of money and getting close to the same experience here in Johnstown."
Although the Inclined Plane is currently closed for repairs, Cook says the future looks bright for the trails and downtown Johnstown.
"I think once we get the Sliver Park with the boat access and additional potential activities on the hillside and paired with the expansion of the mountain trails, we will have a really great outdoor tourist attraction right in the heart of downtown Johnstown," he says.
"Downtown businesses will see a noticeable uptick as a result of what we are building on the hillside."
Cook says a donation of 10 acres by the former owners of the Flower Barn to Conemaugh Valley Conservancy will allow new trails to be developed.
Cook, whose day job is a supervisor for In-Shore Technologies in downtown Johnstown, also volunteers as president of Benscreek Canoe Club, is a board member with Conemaugh Valley Conservancy and chairs the REC committee with Cambria Regional Chamber.
Bradley calls Cook a "cheerleader for the region.
"He works so hard, not just physically preparing and fixing the trails, but promoting the region and his love of our great outdoors," she says. "He is so friendly and passionate about our area – such a great ambassador."
Cook says he feels strongly about outdoor conservation and "making sure resources are available for the community today as well as for future generations." He is an avid kayaker and teaches the sport to anyone wanting to learn.
He believes volunteering is important so that residents become stakeholders in their neighborhoods.
"You will have a vested interest in seeing your community turn around and improve," he says.
Cook knows firsthand how thrilling it is to see the results of hard work.
"Seeing people out there enjoy something I dumped so much of my time into is really exciting," he says. "I don't know how you can't be inspired by that."
Cook says he's heard the familiar complaint that "there's nothing to do in Johnstown" from those not willing to make any effort.
"But if you put the work in, you can have a really positive impact in your community."
---
ROSEMARY PAWLOWSKI
Rosemary Pawlowski's first adventure into the world of community service occurred while she was still in elementary school, when she helped find businesses willing to support a celebration to honor the anniversary of Ebensburg's founding.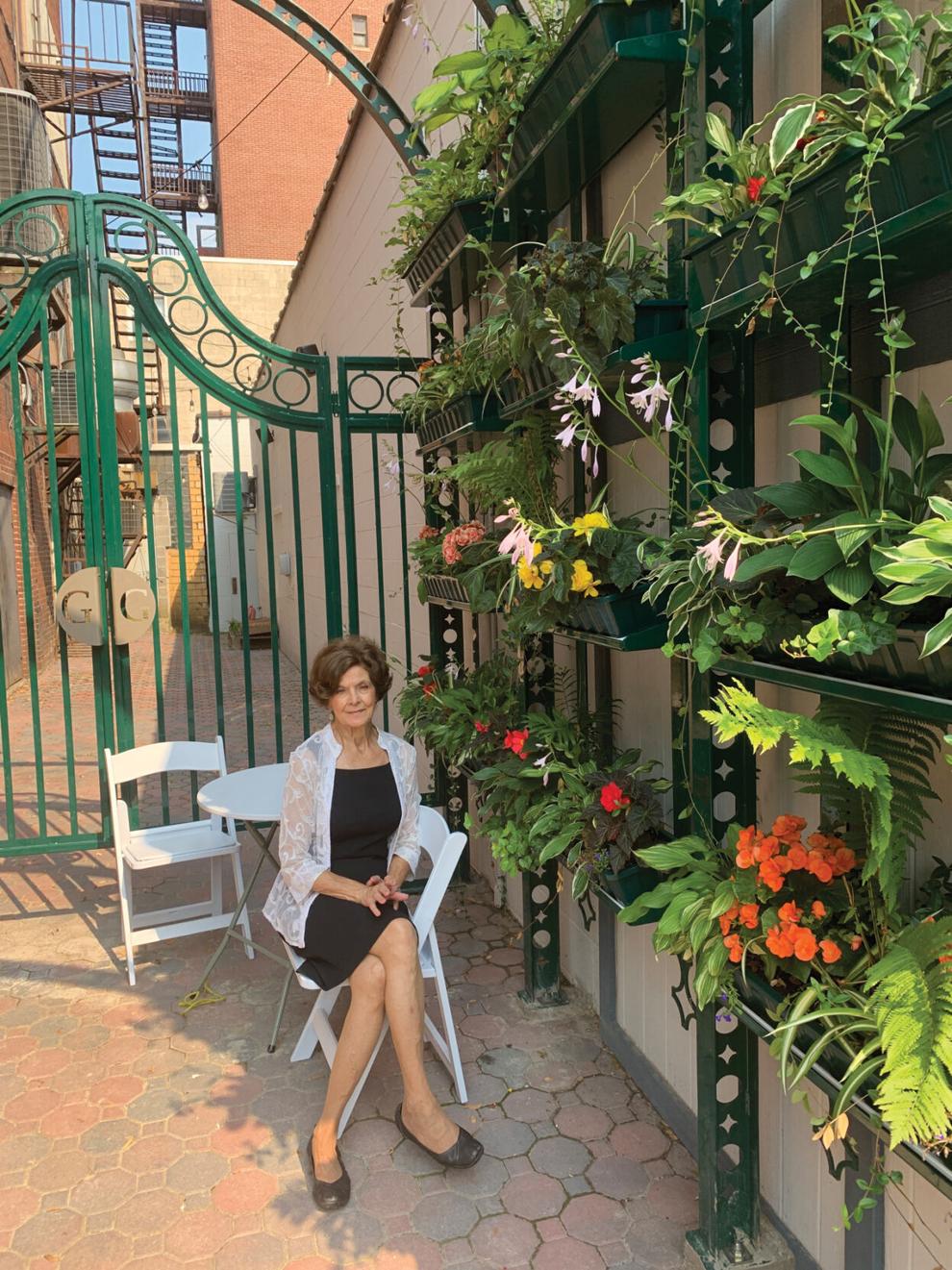 Decades later, Pawlowski is still hard at work raising funds for her newest venture – bringing art to downtown Johnstown.
The project, Gallery on Gazebo, opened in 2018. It's a small venue located along Central Park where local art is displayed and where guests can frequently enjoy special events. The gallery hosts guest speakers, wine and music nights, its annual Sunday on the Square festival, garden party and other activities. Last year over the Christmas season, the galery held its first Hall of Trees contest.
An outdoor piazza was recently completed with hanging gardens and places for seating.
A new project, Downtown on Wheels, kicks off this fall. Thanks to a grant from Lee Initiatives, the gallery was able to purchase 10 high-end bicycles from Hope Cyclery and will provide guided biking tours through downtown Johns-town.
"People don't know about what all is available downtown," Pawlowski says of the bike initiative. "Hopefully, this will help introduce them to all that is going on in and around the city."
Bottle Works in the Cambria City section of Johnstown is another art project that benefitted from Pawlowski's hard work and passion.
She says the concept came to be as a result of the Johnstown Flood Centennial Celebration in 1989.
"What it was really emphasizing was the spirit of the people during the flood," Pawlowski says.
"So, where did these people get this spirit and this resiliency? It came from their roots and what came out of the centennial was a focus on ethnicity."
Pawlowski, who was a part of the planning team for the event, says she was impressed by the pride she started to notice.
"I saw these people wearing T-shirts that said 'I'm Slovak' or 'I'm German' or I'm proud to be this or that."
A group of like-minded people started an organization that eventually became the Ethnic Arts Center with its home in a former bottling plant that became part of what is now the Bottle Works campus.
"Works is the operative word for people in this community," Pawlowski says.
"They love to work. They love to work together. This is what we do."
Pawlowski says Bottle Works benefitted from the support of many people who wanted to preserve and celebrate their heritage.
She served as director at the center for 13 years, retiring in 2013.
"I retired knowing that younger people needed to move these kinds of organizations forward," she says.
Today, Bottle Works includes two facilities, Jackie's Garden Works Green Roof and the FNB Pop Plaza.
Sue Konvolinka, a member of Bottle Works' board, calls Pawlowski a legend and a visionary.
"She appreciates a need to tell the story of cultural diversity and captures the emotions of those who share in her vision," Konvolinka says.
"Rosemary viewed a vacant abandoned building's rich history as the foundation to tell the story of diversity in the heart of an ethnic neighborhood when she organized a group in 1993 to establish the Bottle Works Ethnic Arts Center."
Konvolinka says "diversity" was the term Pawlowski used often – long before it became a national buzzword.
"From a nationality tree on the side of the park on Chestnut Wall (2013) to the tulip mosaic designs on the former Tulip Bottling Company (2011), she reignited an ethnic pride in our community and provided a space to perform and create the art of celebrating the roots of what made Johnstown strong.
"Her energy is endless and her personality unassuming," Konvolinka says. "She is an inspiration to those who share in the pride of Johnstown's diversity.
"Rosemary is the heart and soul of the Bottle Works Ethnic Arts Center's mission: To inspire artistic passion, community connectivity, ethnic appreciation, and sustainable practice across generations."
Pawlowski says getting Gallery on Gazebo off the ground has been a bit more difficult than she anticipated.
For one thing, the COVID-19 pandemic shut nearly everything down and cancelled most of the gallery's programing.
There also is the challenge of trying to combat many people's perception of downtown Johnstown.
"Changing the mindset doesn't come easily," Pawlowski says. "People would rather just repeat what they hear. That it's a dangerous place. That there is nothing to do.
"My suggestion, come down and see for yourself."
But Pawlowski says she has always been an optimist and has had a long-time love affair with the city.
Her husband, Edwin Pawlowski, had his architectural offices on Main Street throughout his career.
"He's always been able to look out his window and look down at the park," she says. "I helped him in the office and I just became part of downtown.
"It was thriving then and then I saw the flood and I saw what happened after the flood and that was so sad.
"But I always had hope for downtown. I knew it would never again be what it was. It would have to be something different."
After she retired from Bottle Works, Pawlowski became involved in Vision 2025.
A conversation about possible uses for downtown buildings led to an offer she couldn't ignore.
"Tom Costa, who owns this building, said, 'Hey, if anybody wants to do something with this space, they can do it.'"
Pawlowski says she believed the downtown lacked some cultural opportunities since Southern Alleghenies Museum of Art closed its Main Street extension gallery.
The Central Park Capture Team of 2025 agreed to establish a gallery.
"Our focus group met on a regular basis and planned programming and fundraising," Pawlowski says.
She's always known that art is important, she says. "Music, art, dance – all those things are my passion."
Pawlowski is not one to take credit for anything she has done. "I would never say I was a person who makes a difference," she says. "I think of it as more of making a dent.
"Everything that's been done, I've been able to work with like-minded people who are doing something for the common good."
She also gives much credit to her husband.
"I could not have done anything without the support of Ed," she says. "I'd have an idea and he would say it was a good idea and then would make a drawing that I could show people and then it happened.
"Without him, not just doing the drawings – and I can't even tell you how much effort was involved with that – but supporting what I did. So he's the reason why everything happened. He was critical. I would not, nor could not, have done it otherwise."
The results of both art centers bare the imprint of the Pawlowskis and both areas of the city have improved thanks to their efforts.
"We actually have a place downtown where people can go in and sit down and look around and realize that it is really nice," Pawlowski says.
When someone compliments the gallery and piazza, she has an answer. "I say, 'Well we did it for you.'
"If we are doing something that makes people feel better about Johnstown and the possibilities we have here, then I think we are doing a good job.
---
MARIE MOCK
Marie Mock has Emerson's definition of success posted where she can see it often. They are words she lives by. "For me, it's all about what I can do to help," she says.
Mock's not interested in winning the approval of her peers. Her interest is in making the world around her a little better. For her, that world is Johnstown, specifically the city's West End region.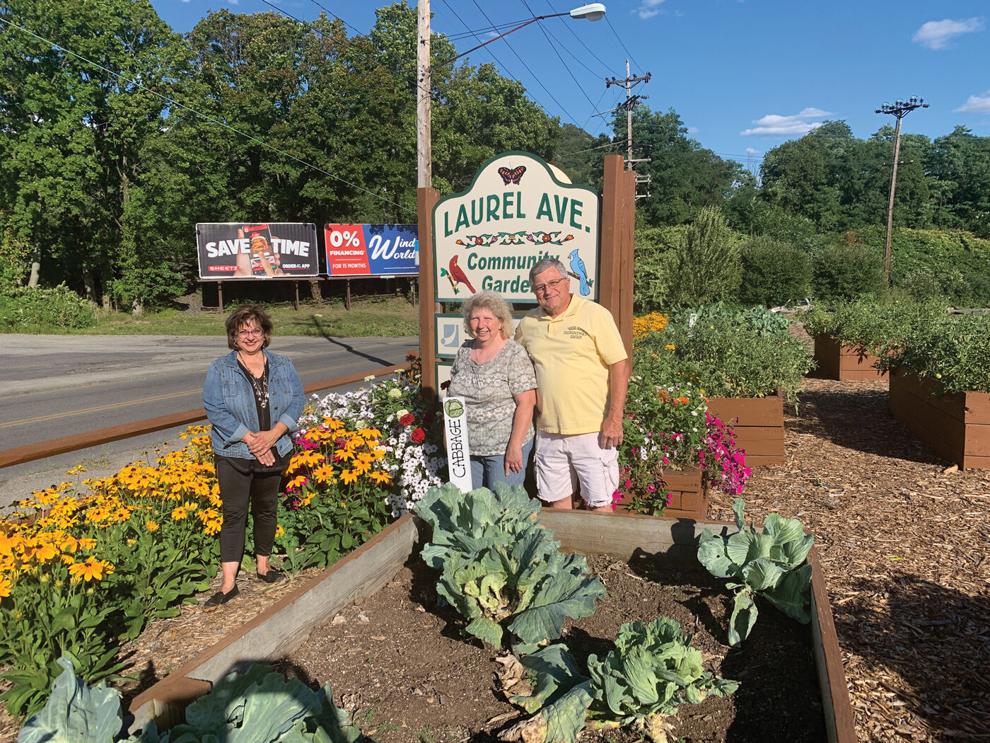 In 2008, she and fellow residents, John Slezak, Connie Martin and Rose Howarth, got together and organized the West End Improvement Group.
"We wanted the neighborhood to be more appealing," Mock says. "There was no beauty involved. There was no community spirit."
They approached local business owners for donations. "They sort of looked at us like, 'You'll be gone by next year.'"
That first year they installed and maintained 13 flower boxes. "Now, we have 100," Mock notes. "We took on four blighted lots and worked with the owners. We do the Haws Pike Welcome Garden, the underpass on Fairfield Avenue, the D Street memorial for 9/11 victims and a community garden on Laurel Avenue.
"I love the fact that we feed people all summer (through the community garden)," Mock says. "We have fruit trees and vegetables and flowers. I am there almost every night and it's nice to see people walk through and thank us for helping them save some money."
Those entering Johnstown by way of Haws Pike enjoy one of the more noticeable projects Mock and the group took on. Dozens of flowers boxes loaded with blossoming plants line the highway, transforming a generic street into a "glorious entrance on your way into town."
Mock says the beautification projects have taken on lives of their own. "People have cleaned up their houses, put in their own flower decorations.
"They realize somebody else cares, so I need to care. I think it is contagious."
Mock says the improvement group has received a lot of support from neighbors and businesses. "Our community is wonderful – the way people help out."
Mock believes that getting involved can make a world of difference. "It doesn't take a lot to go for a walk with a garbage bag," she says. "I think people just maybe don't think they can make a difference or that what they do isn't enough.
"I encourage people to just go out and do something. Instead of saying something looks unappealing, do something about it. Talk is cheap. Don't complain when something looks bad. Get a few people and go clean it up.
"Get out there and get involved and things will turn around.
Mock has lived all her life in Johnstown – mostly in the West End where she currently resides with Bryan, her husband of 42 years. The couple have three boys and three grandchildren.
She has been in the banking business since 1979 and is assistant vice president and personal trust officer with Ameri- Serv Trust & Financial Services.
Mock has served on Johnstown City Council since 2010.
She says her favorite aspect of being a city councilwoman is engaging with the public and says she gets some type of correspondence almost daily from residents who need help solving a problem and don't know where else to turn.
"That is really rewarding," she says. "Making their lives better is what I really like doing more than just about anything."
---
DIANA KABO & BILL HORNER
For years, Sandyvale cemetery in the Hornerstown section of Johnstown was little more than an abandoned field. Paths were overgrown with weeds, old tires and trash littered the grounds and the headstones of military heroes from eight wars were toppled, broken and in disarray.
Several elderly men did their best to clean the site every spring, but the 11-acre plot was only a shadow of the beautiful park it once was.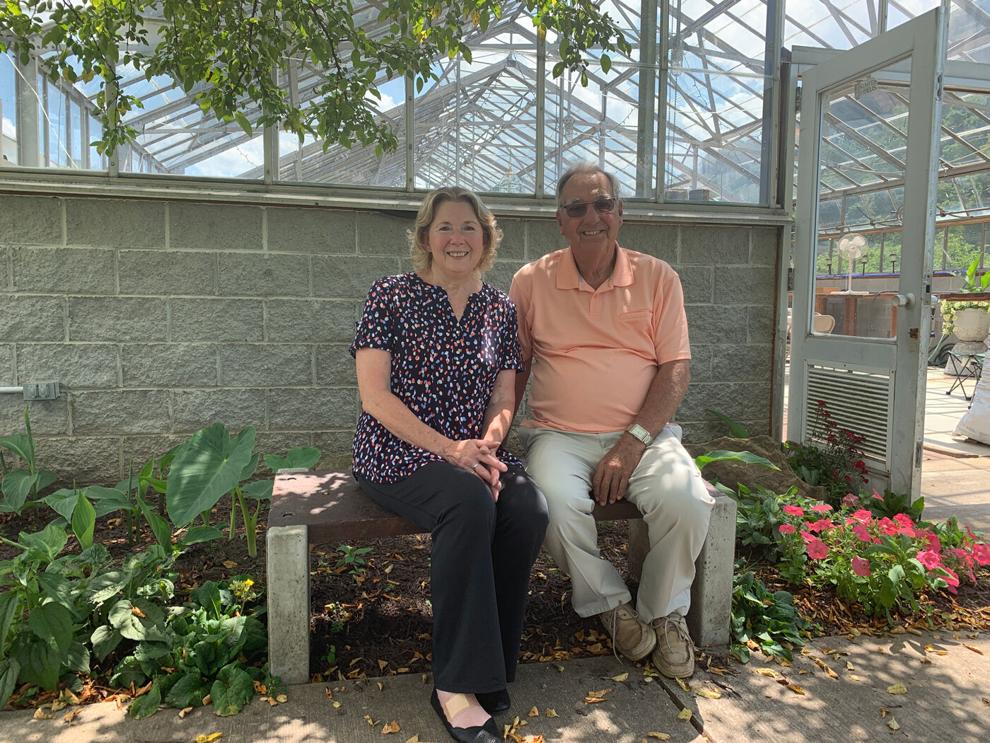 In 1990, Diana Kabo joined her Crown America co-worker, the late Mary Claire Andreassi, adding flower beds to the neglected cemetery. Kabo says their efforts lead to a conversation – "Why can't we have a public garden in Johnstown?"
The two talked to several key people, including Sandyvale board members, who gave their wholehearted support.
The next step was to raise some money.
"We started going to community meetings and we'd pitch our idea to whoever would listen to us," Kabo says. "We'd get donations of maybe $100."
Eventually, a board was formed, with Bill Horner of Winston Corp. as president. It was a perfect fit. Horner's great-great-great grandfather, Jacob Horner, established Sandyvale in the 1800s.
Grants and donations made it possible for a feasibility study and plans were drawn up for an impressive public garden and memorial park. It was an ambitious plan that came with at $12 million price tag that was quickly deemed unattainable.
Yet Kabo and Horner and a tenacious group of volunteers did not give up. Plans were scaled back, but progress continued.
There were discouraging days.
"There were years when we couldn't afford to buy a postage stamp and we were doing (fundraising) mailings," Kabo says. "There would be a year or two when nothing got done but the bare essentials. But then someone would call us with just what we needed.
"Time after time things just fell into place."
That's how the greenhouse came to be.
It was donated by Greater Johnstown Career and Technology Center and relocated on the site through a grant from Community Foundation for the Alleghenies. Another grant from Keep America Beautiful outfitted the greenhouse with a hydroponic growing system that provides free produce to help feed families in the area.
What is now known as Sandyvale Memorial Gardens & Conservancy also includes community garden space, an historic drinking fountain, trails, a dog park and restrooms that Horner says "look like a Four Season (resort)."
There are educational programs on food production and horticulture held in new indoor and outdoor classrooms.
Flower beds and trees create a welcoming green space. A monument bed of headstones displaced by floods and a circle of trees representing each of the country's wars remind visitors of the park's original purpose.
Events such as the Memorial Day program and a wine festival, which raises funds for the park, draw hundreds of visitors each year.
Future plans include an expansion of 7.5 acres of brownfield that will be turned into The Daniel and Marcia Glosser Memorial Garden at Sandyvale. The new area will include hiking and biking trails that will connect with the Jim Mayer Riverswalk Trail.
Another project already in the works is the restoration of the former Hahn packing house built in 1888 and donated to Sandyvale by the Zamais family.
It will become a multi-use event venue with an outdoor two-tiered stage, indoor restrooms and a kitchen. The Hahn building already houses the group's office, which was recently completed by one of Sandyvale's most dedicated volunteers, Kabo's husband, Ron, a skilled carpenter who spends his retirement years improving Sandyvale.
He is just one of the many dedicated individuals who are making Sandyvale into a jewel in Johnstown.
"It's not about me," Horner says.
"There are people here who have done things you wouldn't believe. I just happen to be here."
Horner, who grew up in the Hornerstown section of Johnstown, says he expects Sandyvale to be part of the revitalization of the area.
"This part of town was a significant part of Johnstown," he says. "And for the people who lived in this Hornerstown area, this was our playground.
"We will have 21 acres of riverfront property with nothing in the way. This is going to be a significant entry place into the river.
"New York City has its Central Park and we have our people's park right here. This is the Central Park of Johnstown and the city doesn't have to do a thing."
Both Horner and Kabo are passionate about Sandyvale and the role they play in preserving history.
"We can't really put into words how much it means to be involved in this," Kabo says.
Horner says it is important to honor the memory of those who died defending the country, noting that three recipients of the Medal of Honor are buried in Sandyvale. "I come over here early in the morning, and you can just feel it," he says, his voice breaking.
"I can't tell you how moving it is for me to see what this has become."