Olivia Rowe
Olivia Rowe moved to Johnstown from Georgia after her parents died and her husband began working in the steel mills.
She became the first African-American woman, indeed the first woman, to work in the region's coal mines.
"I shoveled coal and did a lot of hard-labor work," she says, "but I did it." Rowe's story has been featured in several magazines, including Ebony in 1974.
Her story is also part of the fabric of African American history in Johnstown – and an inspiration for those striving to chronicle and spotlight moments of dedication and heroism.
In celebration of Black History Month, here are some of the groups and individuals working to to preserve cultural heritage while continuing to drive social change locally:
The African American Heritage Society
Founders of the local branch of the African American Heritage Society Inc., Claudia Jones, Bruce Haselrig and Clea Hollis, all former employees of the University of Pittsburgh at Johnstown, collaborated to collect as much data as possible to discover more about African American roots of Johnstown.
They started research in 1980 with a study on Rosedale, an African American settlement on Laurel Mountain – where crosses burned, the Klan marched and a black man was involved in a fatal shootout with police officers in September 1923.
But the history of Rosedale goes back much farther.
"It's important that you capture the history of the Laurel Mountain settlement," Jones says.
African Americans have been lived in the Laurel Mountains, located at the upper end of Decker Avenue in the West End, from as far back as the 1700s.
Some of the residents of the area include men who served the country during World War I.
Jones reflects on the well-known Brown family who lived in the settlement. Charles Eager, the son of Annie Brown and Charles Fairfax, was the first African American to graduate from the Greater Johnstown Public School System.
In 2012, Jones, Haselrig and Hollis decided to start a non-profit organization – the African American Heritage Society Inc. – to preserve African American history and promote the awareness of African contributions in the Greater Johnstown region.
Today, the society is a part of the Heritage Discovery Center located on Broad Street in Johnstown. "The African American history is an instrumental part of the history of Johnstown," Richard Burkett, president of Johnstown American Heritage Association, says.
Burkett collaborated with the group to provide a place for their collected data, photographs and artifacts to be displayed in the Discovery Center.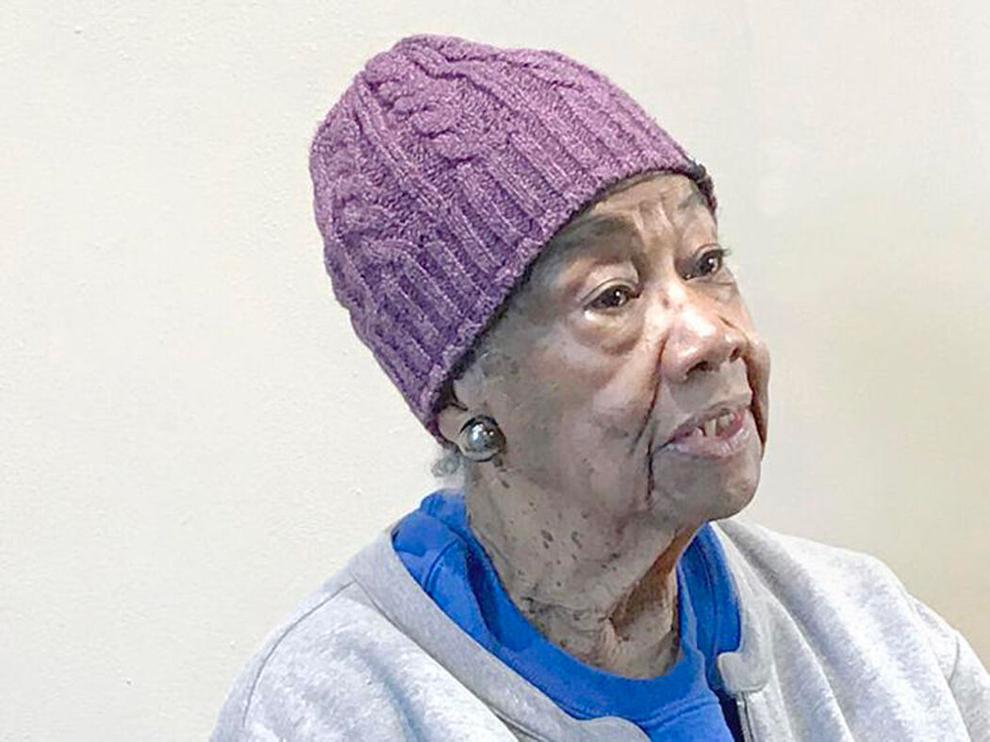 Claudia Jones
Claudia Jones, originally from Maysville, North Carolina, migrated from the south with her family in the 1930s. Her father worked at Bethlehem Steel, her mother was a stay-at-home mom and the family shares many memories in the East Conemaugh section of Johnstown. Although they did not have funds available to send their daughter to college, Jones was smart enough to earn a scholarship as valedictorian of her Conemaugh Valley High School class.
After graduating from high school, she enrolled in a two-year program at the University of Pittsburgh at Johnstown and studied writing and science. Once she finished the program, she worked to save money to continue her education and a year later enrolled in Indiana State Teachers College (now Indiana University of Pennsylvania), where she studied biology.
Her first teaching job was in the Johnstown School District at the Joseph Johns Junior High School. In 1970, Jones started teaching anatomy and sociology for nursing students at Pitt-Johnstown.
Throughout the years, she grew more and more interested in learning more about the African American history of Johnstown.
"I have collected so much information throughout the years, that I don't know where to begin," Jones says.
In 2010, she won the Johnstown Heritage Preservation award for her studies and collections.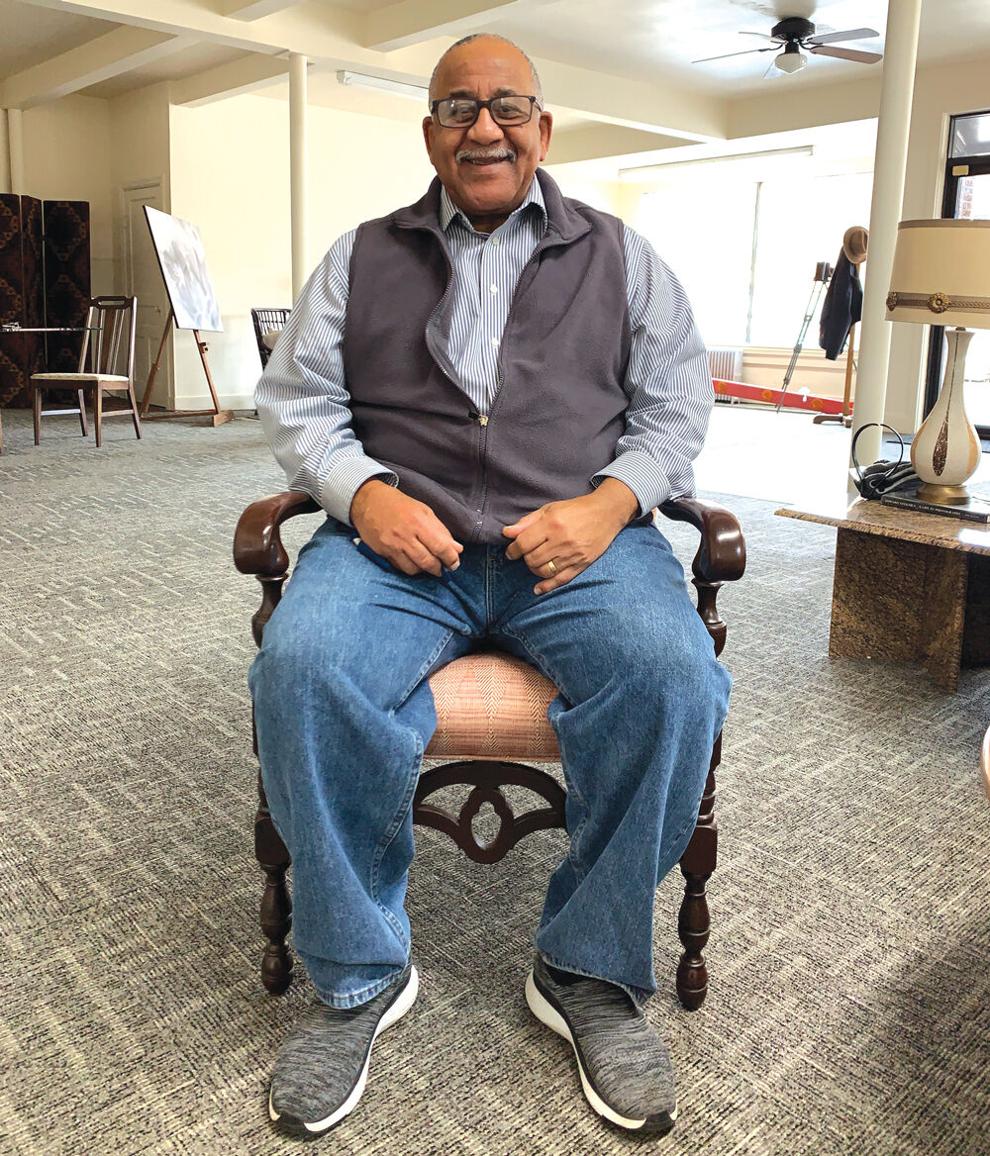 Bruce Haselrig
Bruce Haselrig was born and raised in the Prospect section of Johnstown with descendants that migrated from the south to work in the steel mills. His father was the first African American to work the pusher machine at the Rosedale Coke Plant.
Haselrig originally dropped out of college when he was drafted into the United States Army. But, he says, it was the best thing that ever happened to him. "(Without that) I wouldn't be where I am today," he says.
After his tour of duty, Haselrig studied at IUP. At that time, he says, there were only seven other black students attending the university.
After graduation, he was offered the opportunity to work for the Westmont Hilltop School District.
"It was a nice opportunity, but I had other plans," he says. He was determined to teach at the Johnstown School District and became a teacher and coach for the district until he was offered a job at Pitt-Johnstown in 1972. There, he was a student affairs administrator and started the university's first wrestling program.
He remains active as CEO of the Bruce Haselrig Group, and provides diversity training for faculty, staff and students in school districts in Western Pennsylvania.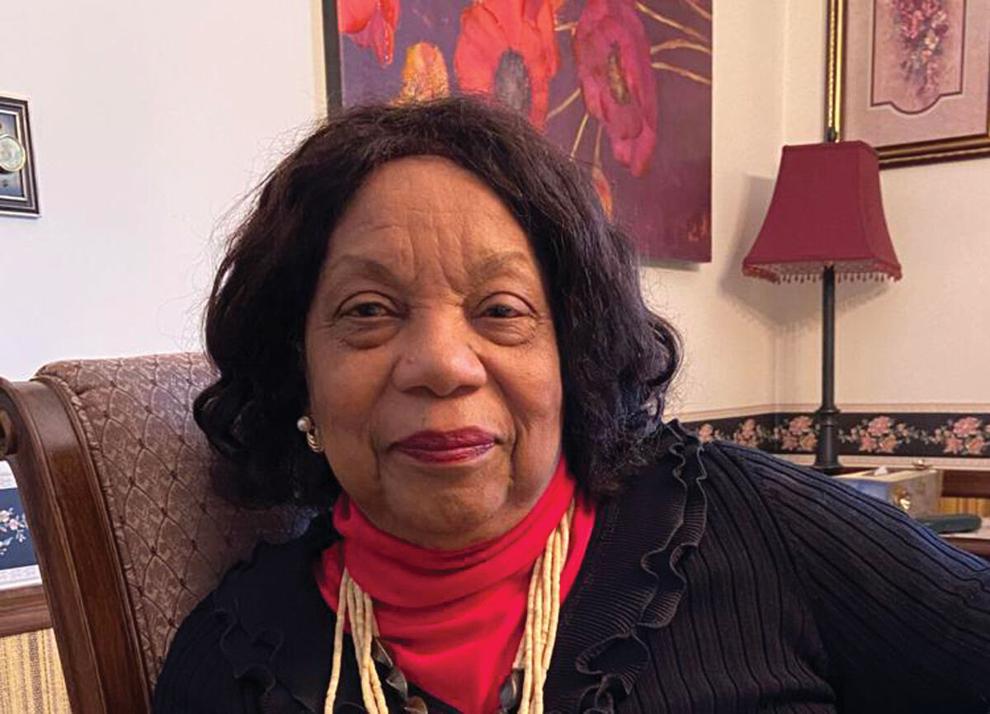 Dr. Clea Hollis
Dr. Clea Hollis was born in Griffin, Georgia, but moved to Natrona Heights, Allegheny County, with her parents and five siblings when she was a year old.
After serving in World War II, her father returned to work at the Allegheny Ludlum Steel Mill, in Brackenridge. Allegheny County.
Hollis and her husband, Levi B. Hollis Jr., were childhood friends. After college, they married and moved to Ohio, where they began their teaching careers. Levi developed a Focus Center for the Warren City School District.
Just after the family had built their dream home in Ohio, a new opportunity was presented. Levi received a letter requesting his application for an assistant superintendent position in Johnstown.
At the time, the Johnstown School District was desegregating; however, when Levi went to his interview, they were surprised to see that he was a black man. In 1975, he was officially offered the position.
The family moved to Johnstown, but say they had problems finding a house because of the color of their skin. "We went to buy a house, but once they saw us, all of a sudden it was sold," Clea Hollis says. That left the family frustrated, but in 1976 they moved into their newly built home in Richland Township.
Hollis taught in the Richland and Westmont schools districts and, in 1985, became director of affirmative action at the Pitt-Johnstown campus.
She was a member of the university president's cabinet and wrote the affirmative action program for the campus, with the responsibility of screening employment positions and diversity training for staff, faculty and students.
Hollis and her family are active members of the First Cambria AME Zion Church, the oldest black church in Johnstown.
Hollis started and is director of the Greater Johnstown Enrichment Program which recruits and educates talented kindergarten students in a Saturday morning enrichment program. The program was held at the YMCA for 16 years and was first funded by Glosser Bros. and then by the United Way. The school was staffed by the Hollis family.
Levi Hollis died in 1989, but the family continues to teach kindergarten students.
Scholarships
In 1984, the dynamic three, Jones, Hollis and Haselrig, were inspired to launch the Greater Johnstown Minority Scholars Club after discovering that, for the first time in history, the valedictorian for Greater Johnstown High School was projected to be an African American student. "It was an exciting and memorable time, but unfortunately she did not get the recognition that we thought that she deserved," Hollis says.
The group decided to formulate a plan to honor "their own" and, in 1985, Celeste Myers was the first graduating senior to receive the Senior of the Year Award scholarship from GJMSC. Every year, the club inducts about 10 students. Currently, GJMSC awards four different scholarships to graduating high school seniors. The scholarships are: The Eleanor and Carlton Haselrig Scholarship, the Dr. Clea and Dr. Levi Hollis scholarship, the Elbert and Lillie Mae Jones Scholarship and the American Association for University Women scholarship.
NAACP, Johnstown Branch
Jones, Haselrig and Hollis also are all active life members in the Johnstown Branch of the National Association for the Advancement of Colored People, where Hollis held the position of president for 10 years.
The NAACP helps the community with housing disputes, employment disputes, assistance with medical and health care, voting, assistance with education, criminal justice and legal justice.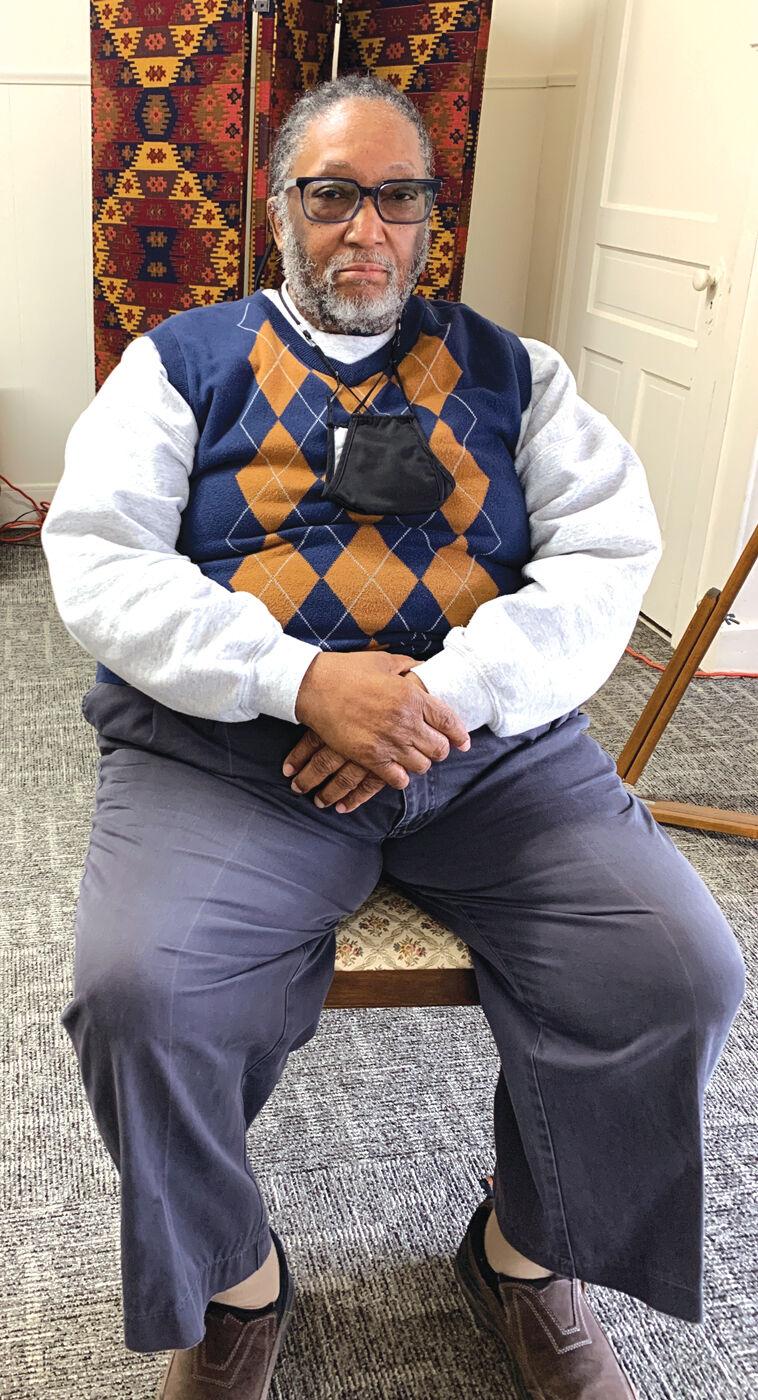 Alan Cashaw
"The NAACP not only works with African Americans, but we work with all nationalities," current president Alan Cashaw says.
Cashaw is originally from Johnstown, but has resided in different areas – allowing him to become involved in various communities.
Cashaw says he grew up in the civil rights era and always knew he wanted to be a part of giving back to the community. One of the ways he gives back is through his contribution to the church. "I have always been involved in the church," he says.
Cashaw attended Penn State University and became the first African American to graduate in the field of chemical engineering. Since, he has held several leadership positions including being a member of Community Foundation for the Alleghenies and United Way of the Laurel Highlands. He also served as blood drive captain through Johnson and Johnson Inc., was trustee of Penn Highlands Community College and is the chair of the Flood City Youth Fitness Academy. In 2011, he became the president of the Johnstown branch of the NAACP.
In 2018, Cashaw became part of Hope for Johnstown, a group of leaders focusing on the well- being of the children in the community.
He is happily married to Francine, the assistant secretary of the NAACP Johnstown chapter.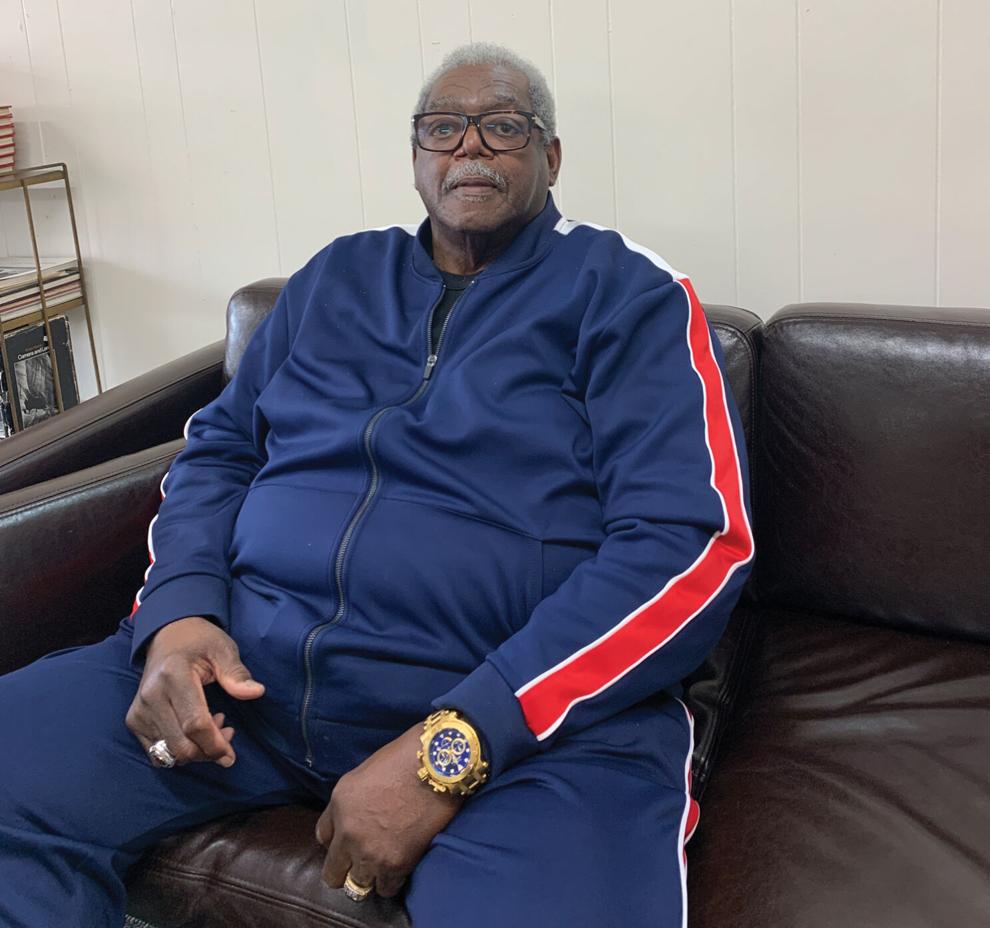 Sgt. Charles Jeffers
Sgt. Charles Jeffers was the first black sergeant in the Johnstown Police Department. He started working for the department in 1970 and retired in 2019, serving nearly 50 years.
Only a limited number of African Americans have been employed with the department and Jeffers can only recall 10 other officers including Dave Simms, Reggie Floyd, Barnie Sullivan, and Greg Hall.
He started as a patrolman and says he faced many challenges on the job – simply because of the color of his skin.
Jeffers remembers the first day at his job, when a dispatcher commented: "I don't really like colored people, but you're alright."
He recalls many more times when colleagues made racial comments and says he spent his eight-hour days being antagonized. He says he was required to walk from the bottom of Prospect bridge to the top and wait for a lieutenant to shine a light indicating that he was to continue to walk back and forth until his shift ended. He also recalls when he had to walk the alleys and was not able to walk the main streets.
That continued for about a year, Jeffers say. He believes his antagonizers were trying to make him quit, but he did not.
He had a strong supporter in Chief Sammy Coco who had encouraged him to join the department. Jeffers, who was an engineer in the car department at Bethlehem Steel, says he did not have any intentions of being a police officer, but did so when Bethlehem Steel closed.
"I worked as long as I did because African Americans needed to be represented at the police department," Jeffers says.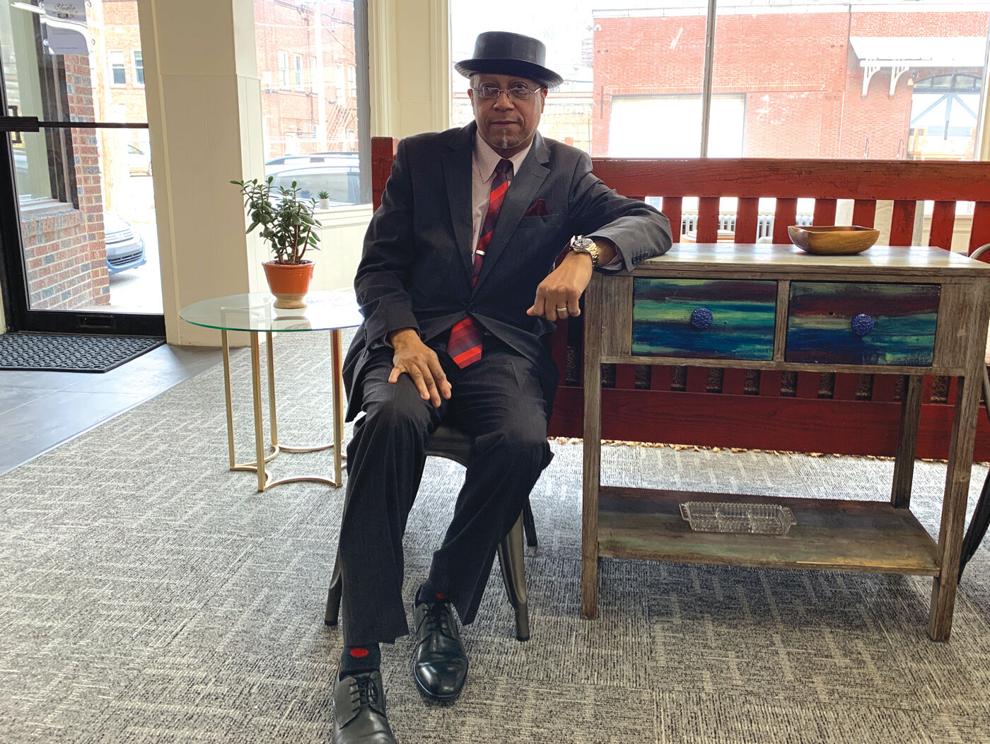 Johnstown Police Advisory Board
Deacon Jeffrey Wilson is a champion for civil rights and criminal justice and is president of the Johnstown Police Advisory Board.
"The police have always been a way to keep control of African American lives," Wilson says.
He talks about the situation that occurred in Rosedale when the African Americans were forced to leave.
During the 1960s and 1970s, the shootings of Timmy Perkins and the killing of Ricarto Holmes resulted in cases of civil disobedience against the city of Johnstown.
Wilson says complaints of racial profiling poured in and African American men were being stopped and questioned when, in most cases, no criminal activities were taking place.
Wilson worked for a car dealership and was required to drive demos. He says that over a period of three years, he was stopped 10 times and, in each case, was released because no crimes were being committed.
When he received the news that members of his church's youth group were stopped while returning from an Allegheny Baptist Association Convention, he took action and filed a complaint with the police department and contacted the media.
Wilson, the NAACP and Carol Kirduff met with Rev. Andrew Tilly and organized the police advisory board.
During the 2000s, the Johnstown police advisory board was able to assist in changing the law in the state for police officers to record what their results are when making a traffic stop. His goal with the board is to recruit African Americans and women to the police department and to identify a qualified African American female to become a police chief. He also recommends training to promote de-escalation skills as well as diversity training.
To anyone who would like to learn more about the black history of Johnstown, the African American Heritage Society is a great place to start. Information can be accessed through Johnstown Area Heritage Association.