Chalk it up to a certain long-running medical drama or decades of soaps set in hospitals: physicians have a reputation for high-intensity romantic antics, at least on television. People sometimes assume the profession is flooded with divorce, especially considering the hectic schedules that typically accompany a career in medicine.
Notably, research published in 2015 in "The BMJ," formerly "The British Medical Journal," actually found that physicians in the U.S. are a little less likely to be divorced than couples in several other occupations, including lawyers, nurses, and other health care professionals.
Closer to home, a number of long-time married couples in the region have found ways to make their relationships work with two doctors in the house. Many met in med school, finding common ground in shared interests, and have built a lifetime together and strong family ties by navigating life's challenges through understanding, communication, and, occasionally, divine intervention.
Some folks, considering big changes or seeking the love of a lifetime, look for a sign.
A lavender rose
Dr. JeanMarie Atienza Koh needed three, just to be sure.
If the relationship that unfolded, her now 32-year marriage, is any indication, those three signs led her in the exact right direction.
"Little miracles happen every day," she says, "but this was a big miracle."
Her love story started before she met her husband. JeanMarie was 21 years old, a recent psychology graduate teaching high school in the Philippines, uncertain about her career choice and whether she would find the right life partner, when she reached out for guidance. A fellow teacher told her that, if she wanted to find the right person, she should pray to St. Joseph. She did — but she did so with a very specific request. She wanted to know for sure, so she asked that her beloved offer her a lavender rose.
"I'm Catholic, with a strong faith, and I was praying to St. Joseph for a good husband," she says. "I wasn't pleased with the guys who were coming after me. So I prayed for a sign. In the Philippines, a lavender rose is not a common color."
Two years passed. JeanMarie focused on making career changes and had enrolled in medical school at the University of the Philippines' University of the East Ramon Magsaysay Memorial Medical Center. That's when someone caught her eye in a place where she hadn't expected to find love: the cadaver room. That anatomy class meeting with a fellow med student, Enrique, was special, but she still needed to know for sure. The sign came early.
"The very first thing he gave me was what I thought was a poster," she says. "It was wrapped in newspaper."
She can still recall her surprise when she found a long-stemmed lavender rose tucked inside.
"I got the chills," she says. "I didn't tell anyone about my prayer, not even friends."
For his part, Enrique had a sense that JeanMarie was it for him.
"I was a young man, in my 20s, but I knew," he says. "You get a first impression of someone and you know it's exactly who you're looking for. I knew right away. I got to know her more and it just solidified my feelings. I still feel the same way as I did then."
JeanMarie didn't tell Enrique in their early courtship that his gift – that lavender rose he spotted walking past a street vendor on his way home from classes – was an answer to her prayer. Instead, she prayed for two more signs: two more lavender roses. She received the second. The third came on her birthday, a bouquet of roses, with lavender tucked inside. Then, she was certain.
"I think he's my miracle," she says.
The two continued their courtship and their studies for four years. They married in 1988 and began building their careers together in family medicine. They moved to L.A. first and then found residencies in western Pennsylvania, a fit for JeanMarie's immigrancy requirement of serving two years in a rural area. A hospital in Johnstown, Pennsylvania, would suit just fine.
Enrique still remembers the initial shock, driving up Route 219 on a particularly gray day, after their time in sunny California. In this case, though, the first impression didn't stick.
"We knew, after two years, we could go anywhere," he says. "We were thinking in the back of our minds that we might go back to L.A. or someplace else. But then, we'd gotten to know our patients. We were used to our practice. We were in our 30s, ready to start a family. Little by little, before we knew it, we realized we were not moving anywhere. We realized we liked the area."
For JeanMarie, the next big miracle had come with the birth of their daughter. They'd been trying to have a child for seven years before she was born, and she was thrilled to be right where it felt like she belonged, with her patients and a family of their own.
Now they are proud to be Johnstown residents and have spent nearly 30 years here. JeanMarie continues her work in family medicine at Conemaugh Health System. Enrique is a longtime family doctor at Ebensburg Family Practice. Staying connected, despite busy schedules, is easier when your spouse is so like-minded, he says.
"I understand what she's going through, and she understands me," he says. "At the end of the day, when you come back home, we just know. It might be harder if you have different professions – but for us, it's been like that ever since we met. We really aligned with each other in many ways, outside of medicine, too. That makes it easy to get along."
Raising their daughter, Karlene, without other family members nearby presented its challenges, JeanMarie says, but they were able to find a caretaker who became just like family and looked after their daughter from 6-weeks-old until she was a teenager. She's now 25 and works as a communications coordinator for Northrop Grumman in Fairfax, Va. – close enough for visits with her parents.
"We have been so blessed," JeanMarie says.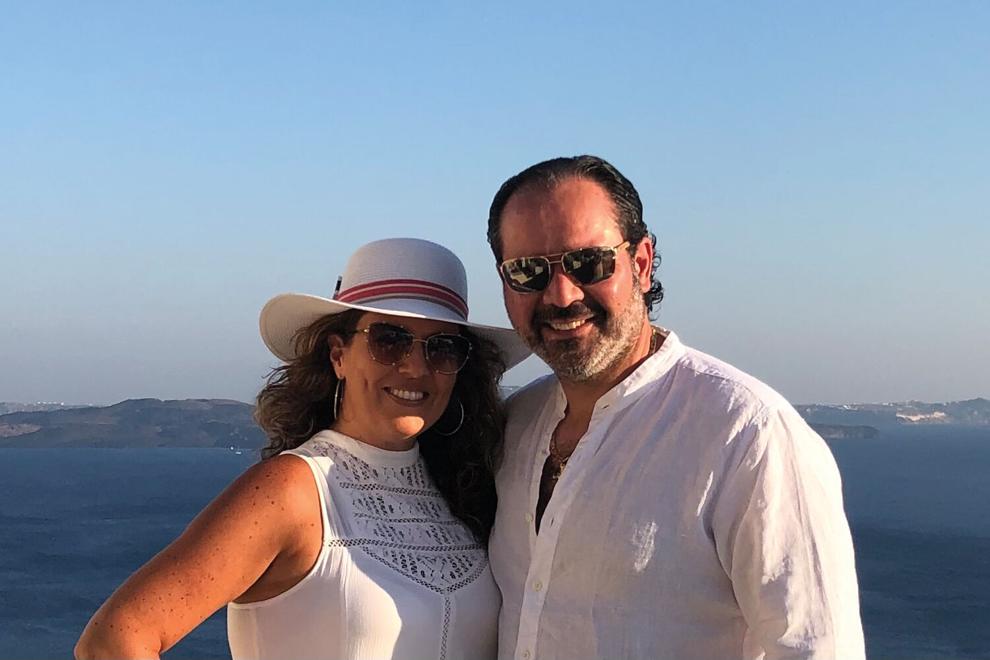 Matters of the heart
Well-versed in matters of the heart, Dr. Samir Hadeed, former chair of cardiology at Conemaugh Health System, met his bride-to-be, Dr. Sahar Elias, at a friend's house while he was completing his residency in cardiology and interventional cardiology at UMPC Presbyterian.
Both had studied at University of Damascus and grew up in Syria, though Samir was a few years ahead of Sahar in his studies. Sahar was still in med school, visiting her brother in the states. They clicked immediately and married in 2003 after three years of courtship.
"I told my family he's a nice guy, he makes me laugh," Sahar says. "We started dating and had the wedding back home."
Then came the challenge that can make married life difficult for doctor couples. It was early in their careers, and they hoped to find work in the same location, at the same time. Lining up positions at the same hospital, though, can take time and often involves compromise, especially when it comes to deciding where to live.
Samir interviewed with Conemaugh's cardiology department – and it turned out the hospital had a residency available in family medicine, a perfect fit for Sahar. It seemed like an ideal solution for the short-term, and it was. The only thing that changed was their perception of Johnstown, for the better.
"We loved the area," Sahar says. "It's a nice place to raise a family. For both of us, family is our No. 1 priority."
They've now been in the area for more than 15 years. Sahar currently works part-time at Conemaugh MedWELL Urgent Care so she can care for their two children. After serving an instrumental role in building the cardiac program at Conemaugh, Samir branched out in 2012 and opened his own successful practice, Johnstown Heart and Vascular Center, which specializes in top-tier clinical, diagnostic, and therapeutic care. The center recently added a cardiac cath lab at Chan Soon-Shiong Medical Center at Windber, and, in less than two years, has handled more than 1,000 cases. Through it all, the couple has maintained a strong relationship, each with an understanding of the pressures their careers can create while trying to balance family life, Samir says.
"For me, it's really a blessing to have both spouses in the same field," he says. "Medicine is different from any other profession. Most others occupy a facet of your life. In medicine, it becomes your life, simply because of the nature and demands of our job."
Calls come after hours. Patients need help in the middle of the night. Having a spouse who can accept and sympathize makes a difference.
"Being married to a physician makes it a lot easier," Samir says. "They can complement what you're trying to accomplish on the family side, in addition to helping you to fulfill the obligation of your job."
Sahar says she's happy to see her husband's practice thriving. Both are improving and saving lives while raising a family.
"He's really busy with the work he's doing, but I understand how important that is with his specialty," she says. "And he cares about his patients. They love him and appreciate him. He cares a lot."
Samir says Sahar helps make that careful attention to his patients – part of the reason his practice has experienced exponential growth – possible.
"Having a spouse who understands the challenges makes it easier to navigate through life," he says.
The couple's children, Christina and Andrew, now are 16 and 12, and Sahar says she's thankful for the opportunity to contribute to her community as a mom, a doctor, and as the supportive spouse of a doctor.
"Family is our life," she says. "We love this area and we love our family."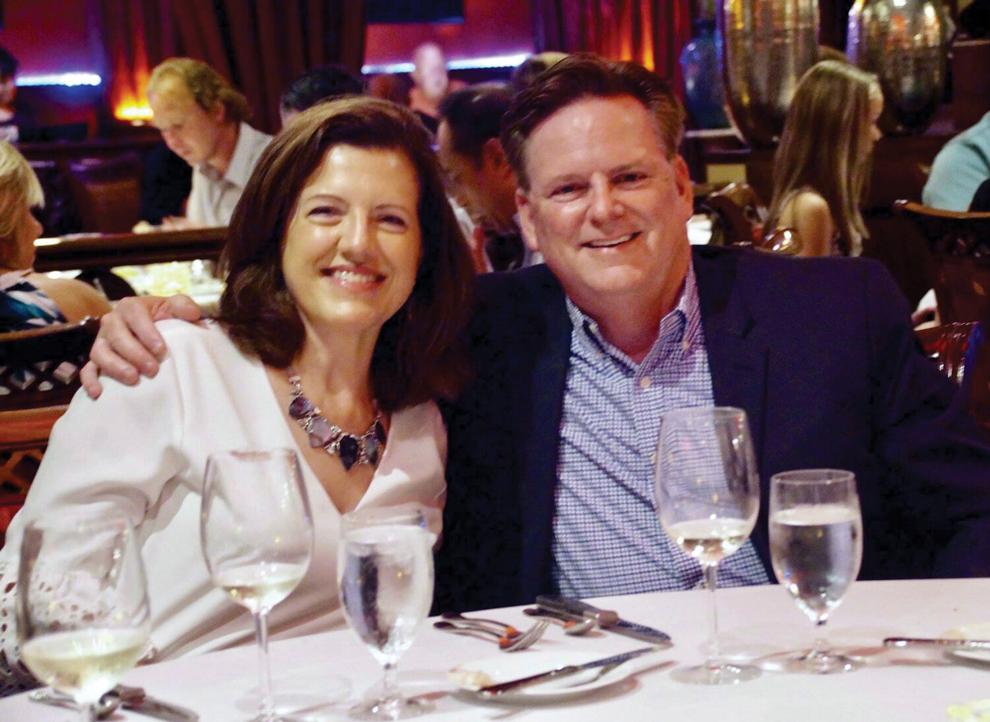 Working together – at home and on the job
Doctors Dan and Margaret Clark met during med school at University of Pittsburgh when Margaret, on her first day of classes, took a few minutes to inquire about a ski trip Dan was organizing as president of the medical fraternity. They would go on to marry a week after she graduated.
Keeping with the theme, one of their first dates was skiing, and hitting the slopes has been an important bonding opportunity for them ever since.
"He's still my favorite person to ski with," Margaret says. "He was the first guy who could keep up with me, and he said I was the first woman to keep up with him."
The same could be said of their careers in medicine. As trailblazers in the field of breast cancer diagnosis and treatment, it seems the two were meant for each other, certainly in terms of callings and interests.
Margaret, a Women's Imaging specialist at Excela Health in Westmoreland County, and Dan, director of two programs at Indiana Regional Medical Center – the IRMC Comprehensive Breast Center and the Minimally Invasive and Robotic Surgery program – have been married for more than 31 years. They spent over 25 of those years collaborating together on breast cancers.
Dan, who's also been a National Cancer Liaison for the American College of Surgeons Commission on Cancer for the past 15 years, has been involved in cancer programs his entire career, finding fulfillment in the opportunity to cure patients through surgical intervention. Both discovered the reward of working with cancer patients during residency at Fitzsimons Army Medical Center in Aurora, Co. There, Margaret trained under a key player in the development of stereotactic breast biopsies – using mammograms and localized biopsy, rather than surgery, to diagnose tumors. At the time, the center was one of the first in the country offering the service. When the two of them were assigned to U.S. Army Fort Riley in Kansas in 1995, Margaret started a stereotactic breast biopsy program there.
That further influenced Dan's career path.
"My interest in breast cancer really was sparked by living and working with her," he says. "We spend a lot of time discussing medicine with each other."
At Fort Riley, Dan was asked to take over a cancer program that had been put on probation by the American College of Surgeons. Within two years, the program had received a full three-year accreditation. Back in Pennsylvania, before Dan successfully took on the challenge of creating a formalized breast program at Indiana Regional Medical Center (IRMC), the two of them worked side-by-side at the largest breast cancer treatment center in Westmoreland County.
Working together for more than 25 years was simply another opportunity to share their passion for helping cancer patients, Margaret says.
"We've been able to make an impact on patients' lives," she says. "After we (radiologists) have done our biopsies and it comes back cancerous, the surgeons go in and take it out. They'll send that tissue for us to do an x-ray. We'll then call the surgeons in the operating room. There's a little back and forth. We've always worked very well together."
They do so at home, too, raising a son and a daughter, Daniel and Courtney, both of whom just finished their undergraduate degrees this year. The family still counts skiing together as a favorite activity and both kids skied competitively into college. They have seen what joys can come with finding and following a meaningful career, while balancing that with family.
"We both were initially set on careers at major institutions, but we feel it's very important to have both career and family," Dan says. "That is why we stepped away from the larger centers, to raise our family where we could spend time with them."
Even as their children have headed out to follow their hearts, the two of them haven't slowed down. Two and a half years ago, Dan left a very successful surgical practice to become the new director of the programs at IRMC. Under Dan's guidance, IRMC now has incorporated 3D mammography at all sites, added breast MRI, and just achieved national certification with the National Accreditation Program for Breast Centers. Although there are 28 other nationally accredited breast programs in the state, IRMC is now the only breast program west of Harrisburg to have achieved this difficult national certification. His only hesitation in taking on that challenge was that Margaret wasn't going to be working with him.
"What I found in her, from the beginning, was someone not only beautiful on the inside and out, but also extremely intelligent," he says. "We still talk all the time about medicine, especially breast cancer, and feed off each other."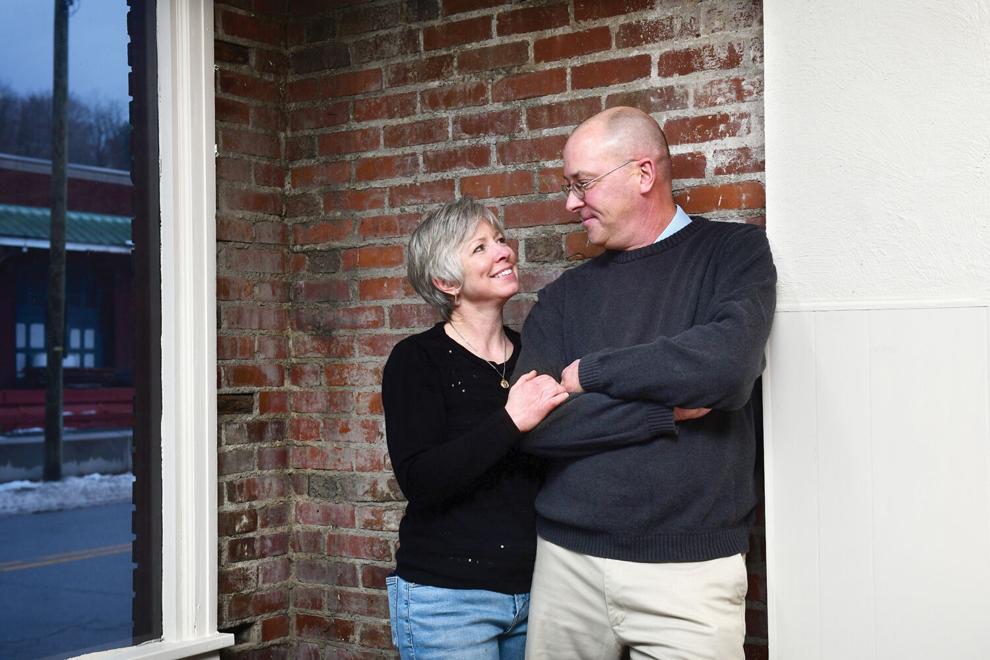 Farm and family
Another local doctor duo has made the challenge of caring for patients around-the-clock and simultaneously nurturing a family look easy: Drs. Vincent (Vince) and Johanna (Joey) Vena. Parents of three grown children, both are busy at work and at home, which happens to be a working beef cattle farm, complete with horses, chickens, peacocks, and plenty of rescued dogs and cats in the mix, too.
One cares for humans as an orthopedic surgeon; the other tends to animals and serves as one of few veterinarians in the region with a special interest in exotic pets.
Married for 25 years, the two met at Penn State, where Johanna was an undergraduate student and Vince was in grad school. Both went on to achieve Ivy League graduate degrees in their fields of interest at the University of Pennsylvania. They courted for 10 years because, as Joey jokes, Vince wouldn't stop going to school. During his residency at University of Rochester, one of the leading orthopedic surgery programs in the country, they tied the knot and decided they would eventually need a home-base where they could raise a family.
Vince grew up in a farming community in Munster, Cambria County, with fond memories of working alongside his family members.
"Our education and background would have allowed us to go anywhere in the world," he says. "We made a decision to put family first and raise our children in an area with a good support system. We have the luxury of having family next door and right down the road."
Their children – Aubrey, 24, Mitchell, 22, and Ronald,19 – now have the same memories of working together on a farm as their father enjoys.
"That's been a very important family bonding agent," he says. "It's how I grew up, and this is the environment we wanted our kids to be raised in. You learn the value of hard work and discipline, and you spend a lot of time together. We all contribute."
It helps, too, to have an animal expert in the family. Joey, who grew up near Pittsburgh, always knew she wanted to be a vet, and her interest in exotic animals was piqued during four years she worked at the Philadelphia Zoo, caring for Galápagos tortoises, giraffes, and other, more rare creatures. As owner and operator of Cambria Veterinary Care, she also finds joy in treating more traditional pets.
"Nobody goes into veterinary medicine who doesn't love animals," she says. "I appreciate the people I work with, the owners attached to those animals, and the opportunity to help them by taking care of their pets."
Vince, who has practiced at Western Pennsylvania Orthopedics and Sports Medicine at Conemaugh Health System in Johnstown since 1998, says orthopedics has always been a natural fit for him.
"It's very technically demanding," he says. "Unlike other subspecialties in medicine, orthopedics has an amazingly high satisfaction rate for patients. When you can take people out of a state of misery and pain, that's a quick reward. I thrive off that. My total joint patients are going through life-changing events, and I'm able to offer hope or relief."
Despite the difference in their patients, the two of them still connect over medicine and the interactions they experience at their day jobs, they say. Being farmers and physicians, and raising a family is no small task but they've made it work. Having a strong support system has been invaluable, they say.
"I think it would have been nearly impossible without that," Joey says. "We both have busy careers and schedules. We had an excellent nanny, Carole Plowchin, and lots of help from family."
For a time, Johanna switched to working part-time to look after the little ones.
"It was a simple decision, but not an easy one," she says. "My career was my No. 1 priority for so long. Looking back, I wouldn't change a thing. I feel like there's so much pressure; women are really pushed to do everything. You can feel like you're falling behind if you don't step back and really evaluate. For us, hands down, family comes first."
That decision, Vince says, was precious to their family.
"That's been reinforced by my personal experience and having the opportunity to care for patients at the end of their lives – that family at their bedside is critical," he says. "It's what matters."
Through their church, Resurrection Catholic, they've also spent the past 23 years working with couples preparing for marriage.
"We want to help other couples get off to the best start," Joey says. "Lining up priorities is an important step."
Any relationship, Vince says, requires conscious effort to build and sustain. Couples just starting out need to be aware of the work a marriage requires.
"Working with other couples has been rewarding for us and our relationship, and it's a way for us to give back," Vince says. "We have the same problems as anyone else. We take our relationship very seriously. We work hard at it. Communication, without a doubt, makes all the difference. So does never taking your spouse for granted."