Think painting ceramics is something only old people enjoy? Think again.
Koch Ceramics Inc. has been operating in Moxham for over 60 years and, although it may not be as active as it was decades ago, interest in ceramics is growing.
"It's coming back," says Mindy Koch who owns and operates the shop with her husband, Dale. "On Tuesday nights, I can have up to 40 people here and our classes can fill up within two weeks."
Still, she admits, "most people don't know we are here."
Call it one of Johnstown's best-kept secrets.
The business, which is billed as "Johnstown's only provider and distributor of all ceramic products," was started by Dale's mother, Betty Koch, in the basement of her home. "It got to be so popular that she ran out of room," her daughter-in-law says. "So they bought this building – which was originally a church. The Boy Scouts were in here at that time. And they turned it into a ceramics store.
"We took it over in 1980."
Becoming involved in art was not a difficult stretch for Mindy. She was an art major in school and her father, Glenn Brougher, was a well-know Johnstown artist and teacher.   
"My mother-in-law retired and I was able to easily step in," she says. "It was just a natural thing for me."
Mindy handles the day-to-day operations of the ceramics shop, including classes and open studio time for anyone in the community to create their own pieces.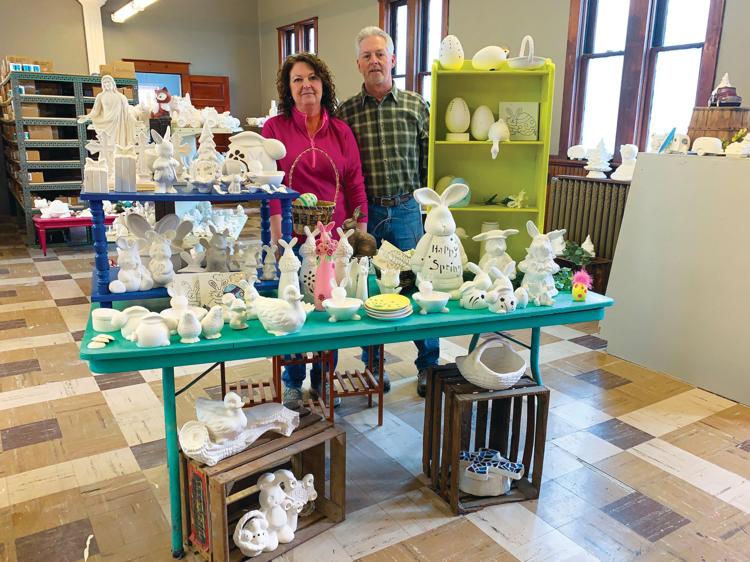 Dale handles the commercial end of the business and manufactures the liquid slip that is poured into the molds to create ceramic pieces. He also handles the sale and delivery of all ceramic products including kilns, pottery wheels, electrical supplies, paints, bisque, clay products, brushes, tools, accessories.
"Anything you would need to do ceramics, we have," Mindy says. "And a good bit of our business is with pottery."
Koch's offers open studio times from 8:30 a.m. to 4 p.m. Tuesdays through Fridays for $3, as well as Tuesday evenings and Saturdays for $5. Budding artists are able to purchase one of the pieces from the dozens Koch's has to offer and paint it during studio hours. Mindy or one of her volunteers, Danielle Blough and Molly Statler, will be on hand to give instructions as needed.
Although ceramic pieces come and go, Mindy says the vintage, glazed Christmas tree remains the most sought-after item. "I think everybody in Johnstown has one," she says.
Koch's has become a popular place to hold children's birthday parties, fundraisers, bridal and baby showers as well as team building events.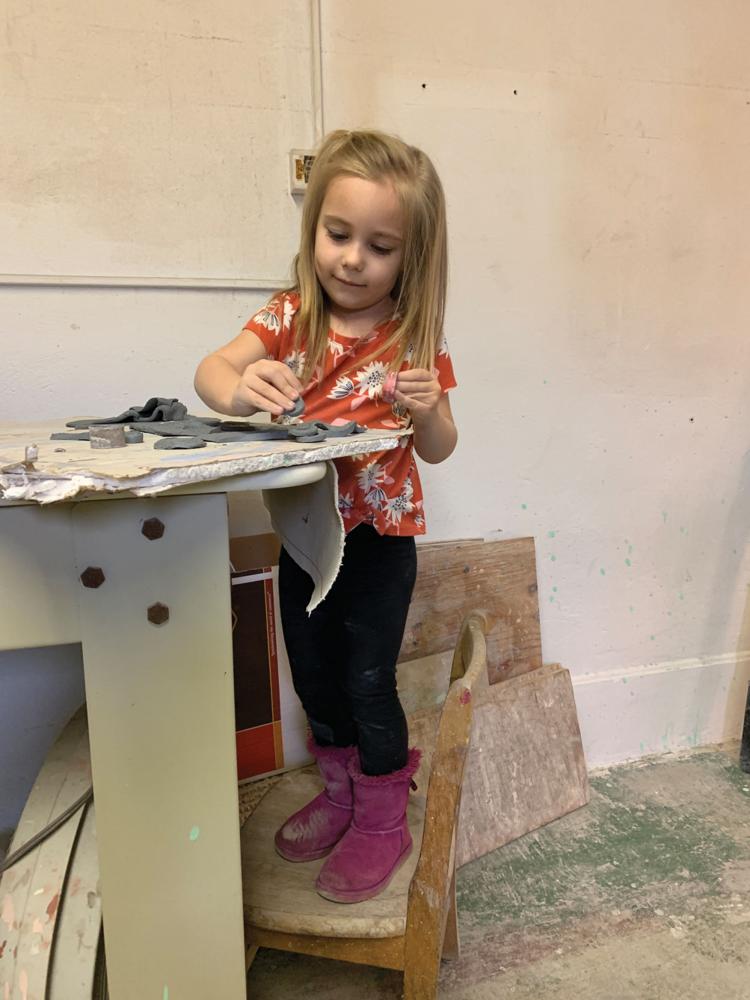 "They bring whatever food they want and get instructions and a ceramic to paint and take home," Mindy says. "They seem to enjoy it."
As she looks back on the years she has spent at Koch Ceramics, Mindy says it has been the right career for her. "A lot of my business involves working with mentally challenged people (who come to paint with a social worker)," she says. "They are very affectional and loving and they give you so much.
"I know that is what God has put me on this Earth to do – to work with the disabled.
"That's my calling, so I don't look for anything else."