"Some people are natural excavators of the past, blessed or cursed with the conviction that if you haul memories up into the light of day they will glow like gems and be worth something," Russell Shorto writes in the opening chapter of his new book, Smalltime A Story of My Family and the Mob.
Shorto is certainly an excavator of the past with books such as  Island at the Center of the World, Revolution Song and Amsterdam.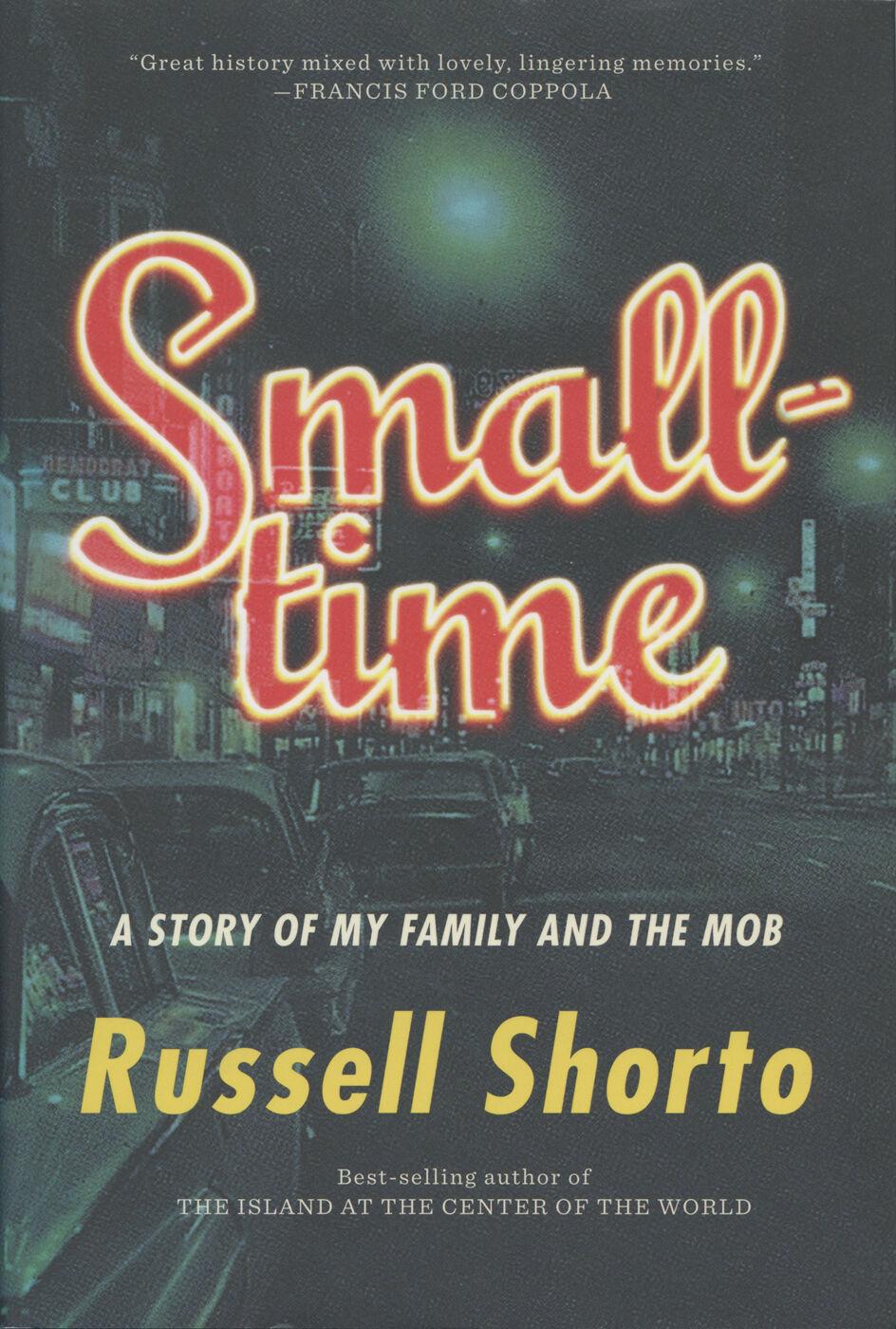 Smalltime, with its glimpse into Johnstown's past, is a gem worth reading.
Anyone interested in the mob and its tentacles in small American cities and communities will learn a great deal by reading the book.
A Johnstown native and well-regarded author, Shorto pulls back the veil on organized crime in the area. He's in a nearly unique position to do so – his grandfather, also named Russell Shorto, was number two in the mob hierarchy in Johnstown.
Growing up in this area, one has probably heard about the corruption that once was accepted behavior for some county officials and public servants. Smalltime does nothing to dispel the rumors and, in fact, gives credibility to the speculations.
Shorto seems to have been willing to share details that may not be flattering to his family name, so one has to assume he did not hold anything back. Yet Smalltime doesn't uncover many egregious offenses other than dancing around the apparent murder of Pippy DiFalco – "a small timer in the local gambling fraternity."
Unless there is more to the story than Shorto reveals in Smalltime, organized crime in Johnstown consisted of little more than a bunch of guys making a lot of money from gullible gamblers.
There were poker machines, card games, miscellaneous scams and lots and lots of tab pulls. At one point, Shorto's father tells him how he stood up to his ankles in losing tab pull cards piled on the floor.
It was a different world then and those activities were illegal, but it's hard to understand why the law had any interest whatsoever. These days, there probably isn't a church festival in the area that doesn't offer an opportunity to get lucky by pulling the right tab. Meanwhile, the state is the one getting rich selling chances to the gullible.
That is not to say the story is not interesting. It is. And not just because it deals with organized crime.
There is a whole segment of people who just love all things Johnstown and especially love reliving the city's heyday – those golden years when city streets were packed with shoppers and men headed to work in the mills.
Smalltime delivers on that Johnstown nostalgia in spades. Readers will be taken back to the sights, smells and sounds of the city and relive those glory days.
While Shorto didn't necessarily set out to write a memoir, perhaps that's Smalltime's biggest appeal. At its heart, this is a book about a man coming to terms with the sins of his fathers and how those sins shaped him.
In the process, he brings us along for the ride – and oh what a ride it is.
Smalltime can be purchased online and at local book shops including Classic Elements on Main Street.