You might call it a real cliffhanger.
The story of Alexander Stevens and Megan Shaffer and what happened on Jan. 3 and 4, 2017, at High Rock in Savage River State Forest in Grantsville, Maryland, is as mysterious as it is sad.
How did the 24-year-old Stevens end up dead at the bottom of the rocky outcropping? Was it suicide or did Shaffer, his 20-year-old companion, have something to do with it? Why was a beloved pet cat left in a cage at the top of the cliff alongside melted candles. Why were Stevens and Shaffer both naked when they were found? Why did she live while he died? How was his throat cut?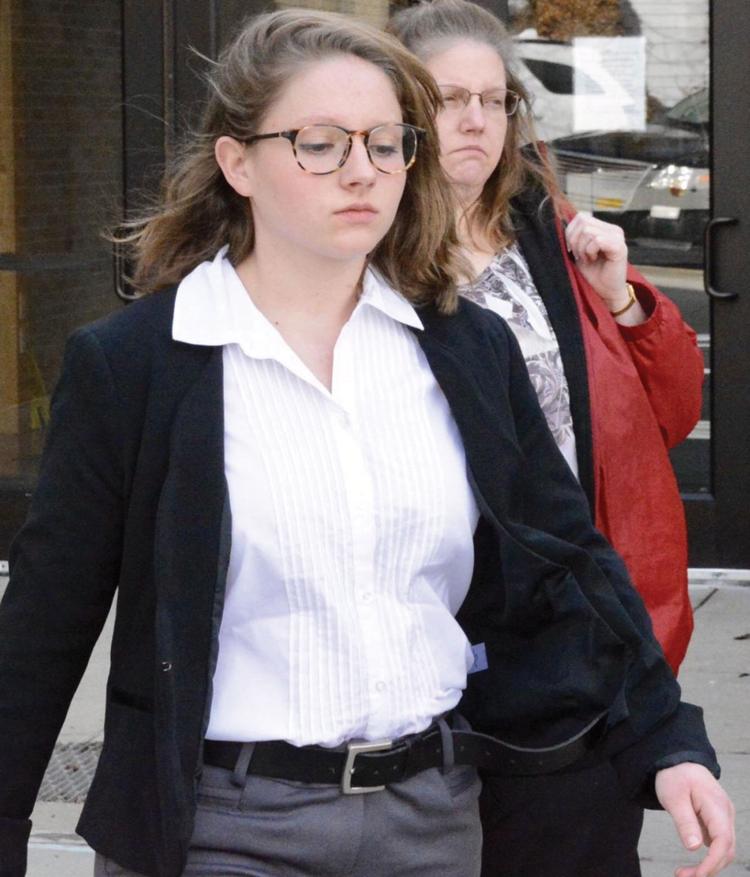 With more questions than answers, it's a captivating and fascinating true-crime story.
If you are unfamiliar with the case, you might want to tune in to Big Savage, The Death of Alexander Stevens, an eight-episode podcast by Kendall Perkinson with Sarah James McLaughlin.
The producers, both of nearby West Virginia, are assisted in reporting the story by Teresa McMinn and Mike Sawyers (retired), journalists with Cumberland Times-News in Cumberland, Maryland.
To fully appreciate Big Savage, it is advisable not to look up information on the case until after listening to the entire podcast. It's worth the ride, I promise.
What helps raise Big Savage above so many others is the use of actual 911 calls and recordings by those involved.
"We were initially denied audio of Megan's 911 call, but after filing a lawsuit, a judge overturned Garrett County's 30-year practice of denying public records to journalists," Perkinson says. "We could never alleviate the incredible human loss involved in the story of Big Savage, but hopefully this ruling is a very small step in helping the public understand such loss."
Hearing the actual voices from the recordings makes it seem so much more real, and recollections by McMinn and Sawyers lend authenticity lacking in many other podcasts.
The thing I find irritating about many podcasts is the attitude of the hosts. Often they come across as condescending and lacking in human emotions. That is not the case with Big Savage. Perkinson and McLaughlin empathize with their subjects in a way I find refreshing. Rather than exploiting the victims in this case, the pair deal with the subjects with compassion.
They preface the podcast with these words: "It is the tale of a late-night, cliff-side ritual – an unnatural death amid inexplicable circumstances and a trial unlike any we've seen.
"To the people affected by these terrible events, it is our sincerest hope that you find we've covered this story respectfully, but honestly."
Big Savage not only details the facts in the case, it allows the listener to become familiar with both Stevens and Shaffer.
Stevens was an artist and an athlete. A former Boy Scout, he gave the address at his high school graduation. He visited several countries, loved animals and had a great sense of humor. Actual recordings of him singing are haunting evidence to his amazing musical talent.
It seems he led a rather charmed life until he was dismissed from the U.S. Coast Guard for what appears to be an unfortunate misunderstanding. Serving in the military was his life's dream and losing that opportunity was devastating to the young man. Those closest to him report that he seemed lost and couldn't find himself.
He got involved in various methods to find "enlightenment" and pursued spirituality in less-conventional ways. By many accounts, he was a troubled young man.
Shaffer was initially identified on 911 calls as a "small child," probably due to her high-pitched voice and diminutive size – barely 5 feet tall. She was described as a "sweet, little mouse" by a coworker at  Bath & Body Works, where she was employed at the time of the incident.
With eight episodes, Big Savage details all the facts in the case. But don't expect all the answers. Even those involved in the podcast did not necessarily agree. A 20-year reporter, McMinn says the case was not the biggest she's ever covered, but it was "definitely the weirdest ... No one scenario seems to make any sense."
Apparently, it also was very controversial for the readers of Cumberland Times-News, which publishes Allegany Magazine. Many were angered that the case was covered at all and the paper was threatened with lawsuits. But while the reporters might have drawn the ire of some, they also won a first-place investigative journalism award by the Maryland-Delaware-D.C. Press Association.
So give Big Savage a listen and draw your own conclusions. I promise, it is a tale that will stick with you for a long time.
Big Savage, produced by Kromatic Media, currently has more than 435,000 streams. It is available without charge through iTunes, Spotify, Stitcher and Soundcloud.