Mattel rolled out its very first Barbie in 1959. She was leggy with an unrealistically small waist and an ample bosom. She had a ponytail (blonde or brunette) and a black-and-white stripped swimsuit. Oh, and let's not forget the sunglasses and heels!
Mothers rolled their eyes, but eventually gave in to their daughter's wishes for a Barbie.
The doll was the creation of Ruth Handler who is believed to have named it after her daughter, Barbara.
Mattel has sold well over a billion Barbies in the years since and there have been hundreds of different variations. Often, Mattel gives in to public pressure and tries to adapt the doll to social issues.
In 1997, she was given a larger waist as parents worried young girls would become anorexic trying to have Barbie's shape. In 2016, new body types – including tall, petite and curvy – were added to the Barbie line.
While the first African-American doll debuted in 1967, Mattel was criticized for not being culturally aware and so, in 2016, the company expanded its line of dolls to include seven skin tones, 22 eye colors, and 24 hairstyles.
Later changes have included a Barbie in a wheelchair (although, Mattel drew criticism when the wheelchair would not fit into the elevator in Barbie's house) and, recently, one with a prosthetic leg.
Themed Barbies have included just about any profession – Doctor Barbie, Babysitting Barbie, Astronaut Barbie, Teacher Barbie, the list is nearly endless.
But, while Barbie adapts to social changes, she does not change. Somehow, the 60-year-old still looks, well, 21.
Real ladies who are 60, don't look exactly like Barbie. So what does a real 60-year-old woman look like?
We gathered several area women who have recently turned 60 or soon will turn 60 and found out a little bit about them. Photographer Kristin Crocco shot these beautiful photos and our graphic designer, Vaughn Burnheimer, used photoshop to place our "dolls" into Barbie boxes.
While no one could accuse any of them of being 21, we think these ladies are real dolls.
Happy birthday, Barbie – and Janet, Arlene, Marie, Joni, Phyllis, Patricia and Beverly!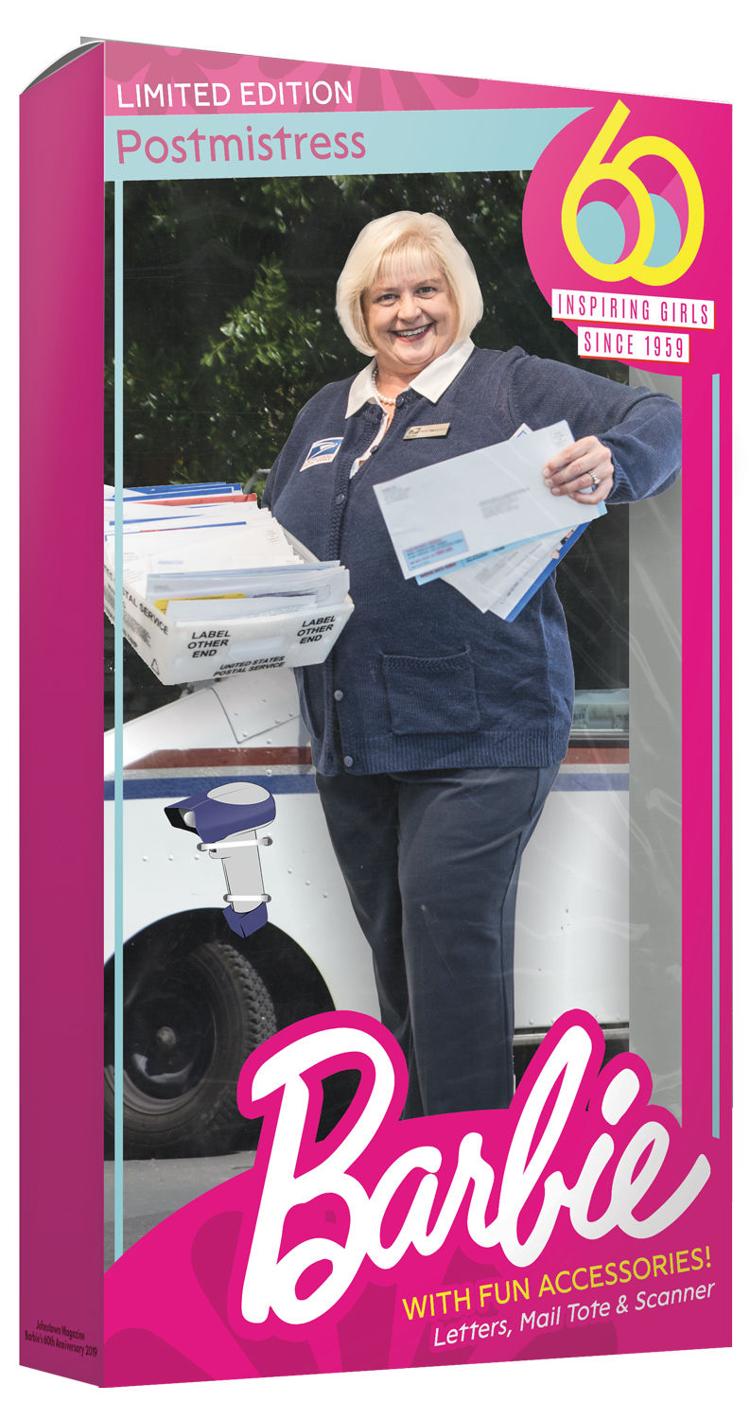 Wendy Hudak
Wendy (Covalt) Hudak has lived in Johnstown her entire life. Married to Michael Hudak since 2009, she now resided in Richland Township. The couple has two grown sons, Joseph (Tracey) Ryan and Daniel (Lexis) Ryan. Wendy also is step-mother to her husband's children, Kristen Hudak and Mike (Kasey) Hudak. "Together, my husband and I have three grandsons and are expecting a fourth in April," she says.
Wendy has worked 40 years with the United States Postal Service and has served as postmaster in Portage, Bedford, Windber and, for the past five years, in Johnstown.
She also serves as president of the board of directors for G.A.P. Federal Credit Union.
Arlene Johns
Arlene Johns, editor of Johnstown Magazine, lives on 33 acres in Jackson Township with her husband of 21 years, Joseph, and cat, Tuffy. Arlene has two sons, Mark and Chad McLaren, who both live in the Norfolk, Virginia, area. Arlene's passions include the City of Johnstown, her church and her family.  
When not involved in one project or another, she enjoys camping, walking the trails and kayaking.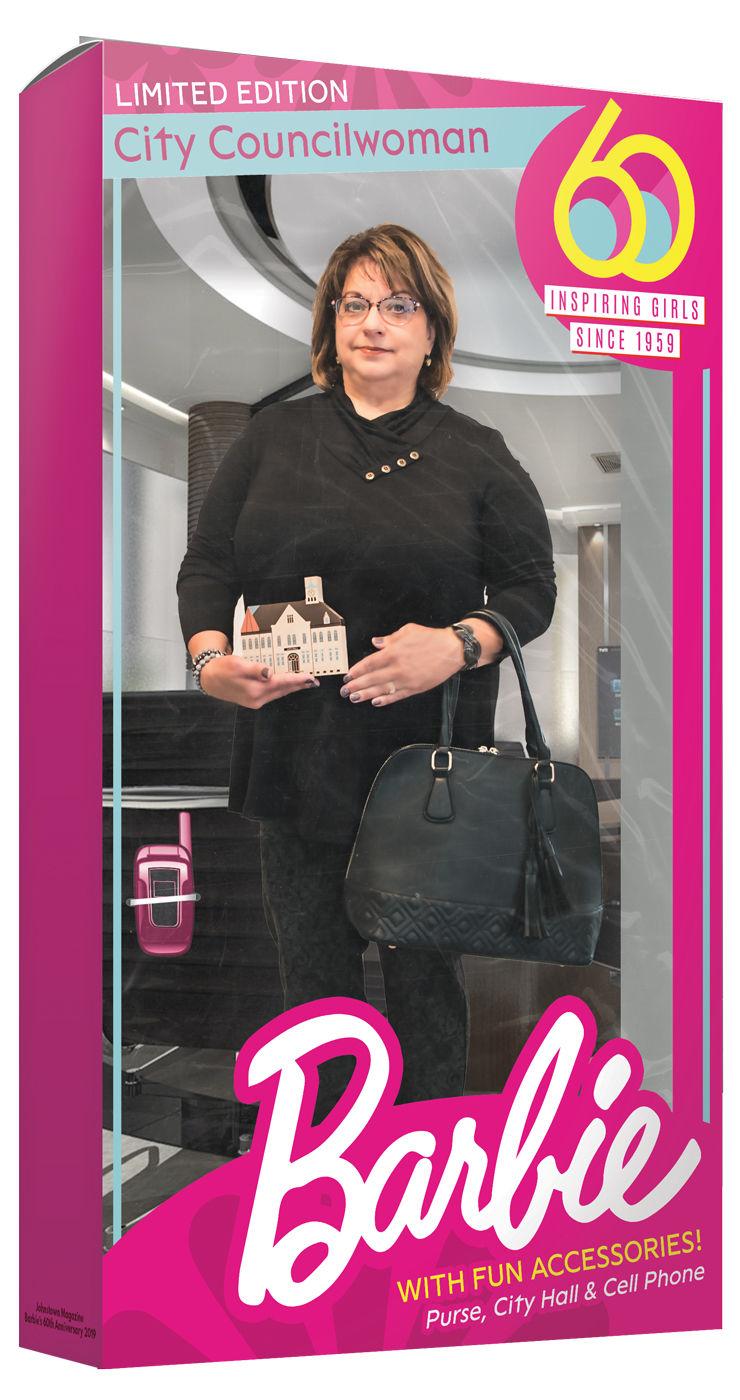 Marie Mock
Marie Mock, who has lived in Johnstown her entire life, started her career in banking over 40 years ago at the oldest bank in Cambria County, Johnstown Savings Bank. Since 2012, she has served as assistant vice president and personal trust officer at Ameriserv Trust and Financial Services Company. She also is a member of the Estate Planning Counsel of Cambria and Somerset counties.
Marie serves as deputy mayor for the City of Johnstown. "My public service to the city has been challenging at times, as difficult decisions need made, but also rewarding because I have met many wonderful residents and caring and giving people willing to serve in some capacity," she says. "I pride myself by being involved with many grass-roots community groups all working for the betterment of the City of Johnstown."  
In her spare time, Marie enjoys gardening, home projects, escaping to the beach and "spending time with my loves: my mom; husband, Bryan; son Jim, who is married to Rachel and their three beautiful children, Tyler, Leah and Chelsea; sons Cory and Dan; and my rescued beagle, Buddy."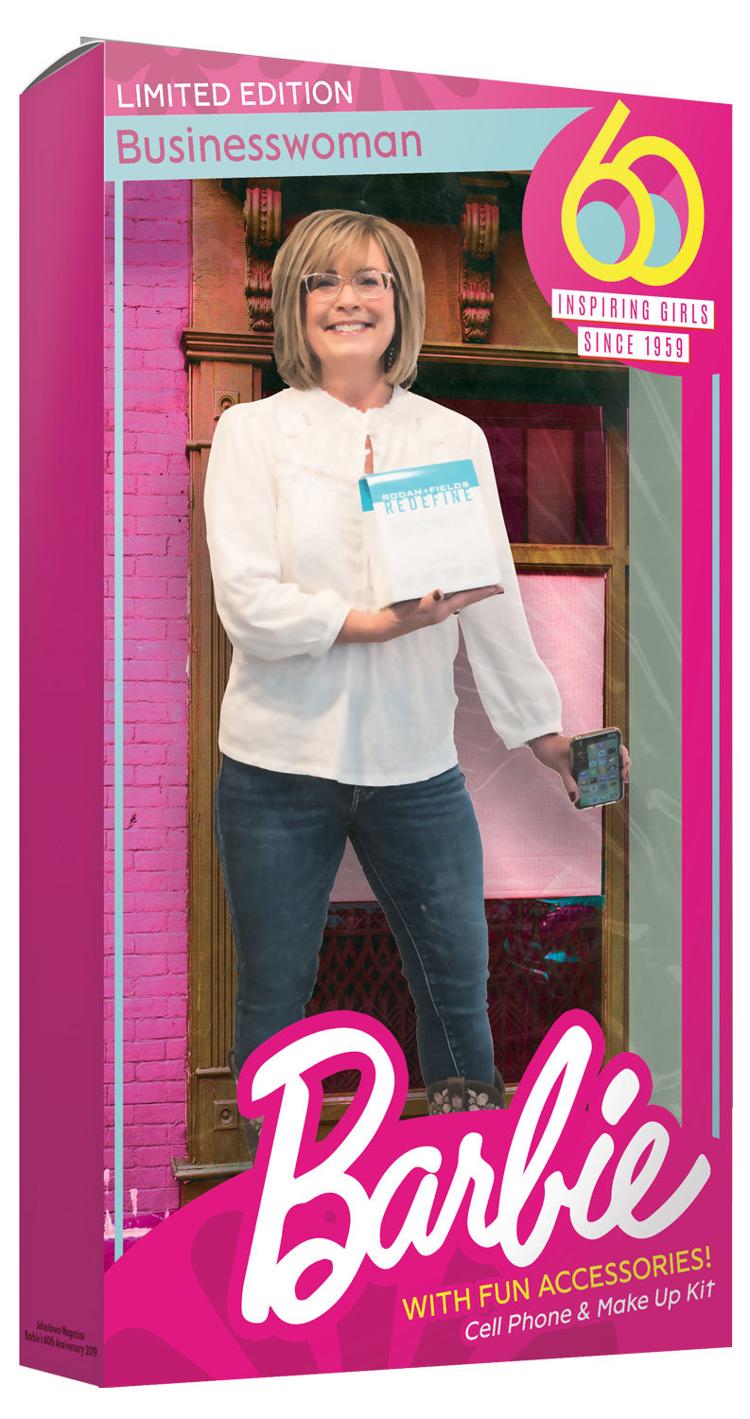 Patricia Oberst
A mother of four and former clinical liaison, Patricia Oberst found herself unemployed at age 53. She was able to reinvent herself as an independent consultant for Rodan + Fields and says owning and growing her own business has been empowering. She enjoys her leadership role in the company and mentoring other women. In her spare time, Patty enjoys baking, shopping, fashion and spending time with her partner, Gary, and her family.
At 60, Patty says she feels that her best is yet to come.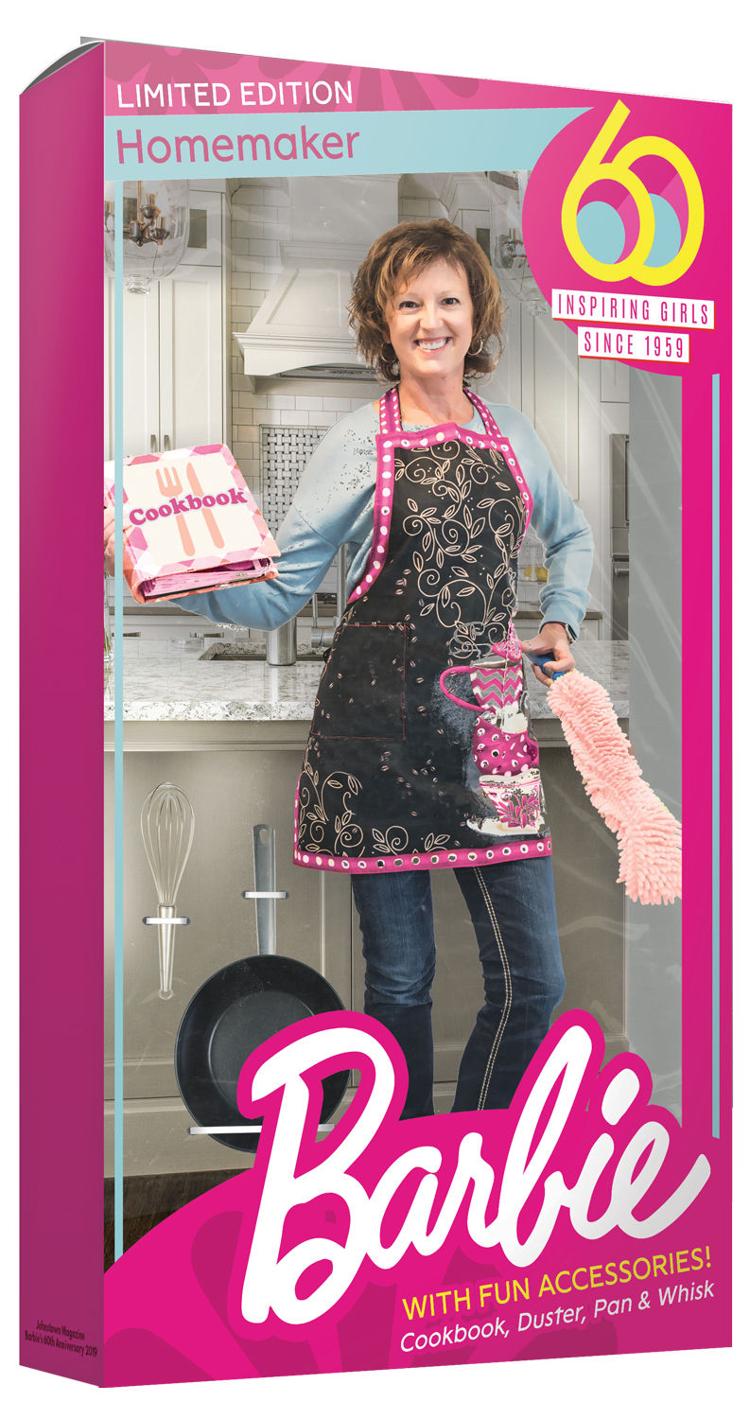 Janet Strittmatter
Janet Strittmatter lives in Ebensburg with her husband, Jeff. The couple has two sons and a daughter-in-law. They also enjoy the love of their dog, Kye.
Janet retired after working 30 years as a certified pharmacy tech. For the past five years, she has had her own business as a seamstress doing alterations.
Several years ago, Janet was diagnosed with retinitis pigmentosa, a hereditary disease that affects her peripheral vision. But that doesn't stop her from doing what she loves to do, including hiking, biking and cross-country skiing on the Rails-To-Trails.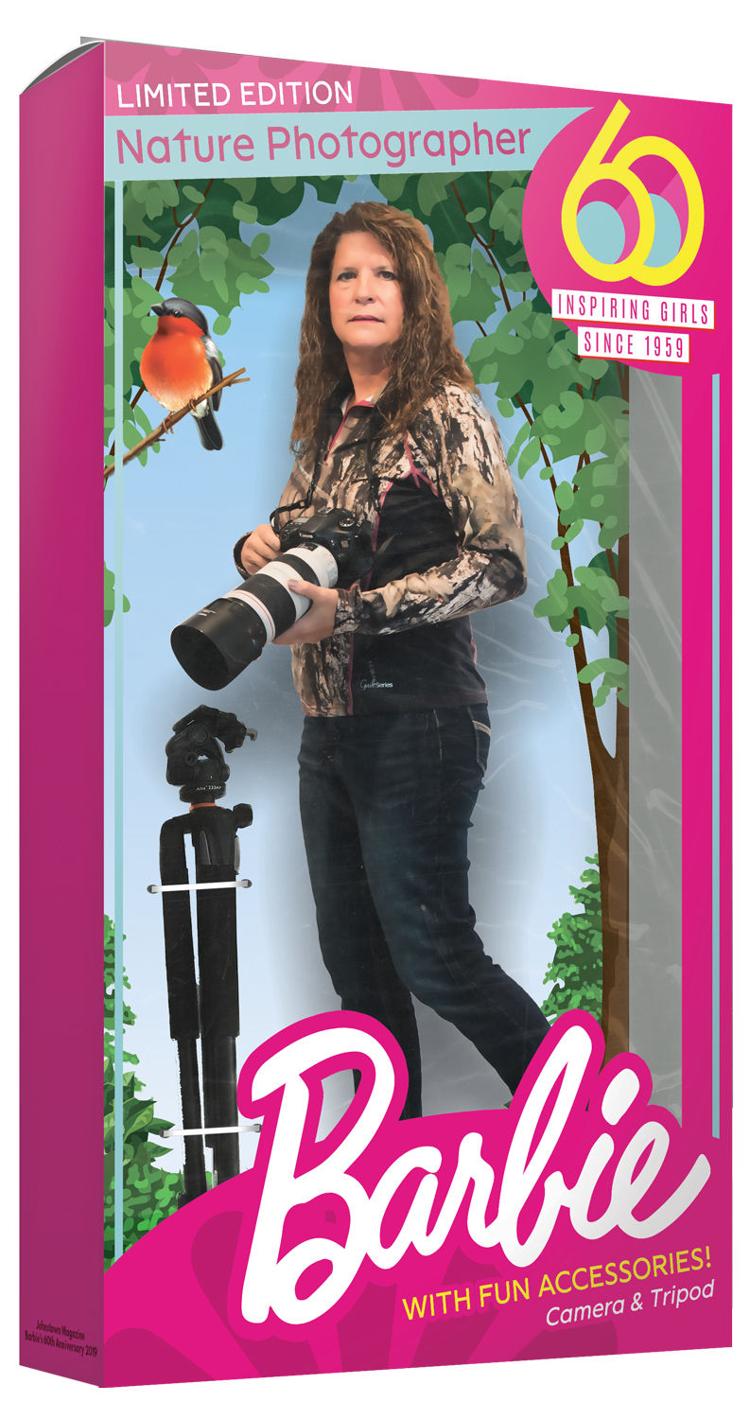 Phyllis Terchanik
Phyllis Terchanik lives in the West End section of Johnstown with her husband, Rick, and two handsome boxers, Manny and Cotto. She worked in the finance industry for 23 years and in the insurance industry for 15. She currently is a Pampered Chef consultant. Phyllis is past president and current vice president of the Greater Johnstown Camera Club. Her hobbies include almost anything outdoors - hiking, birding, fishing. But, she says, her main passion is wildlife photography.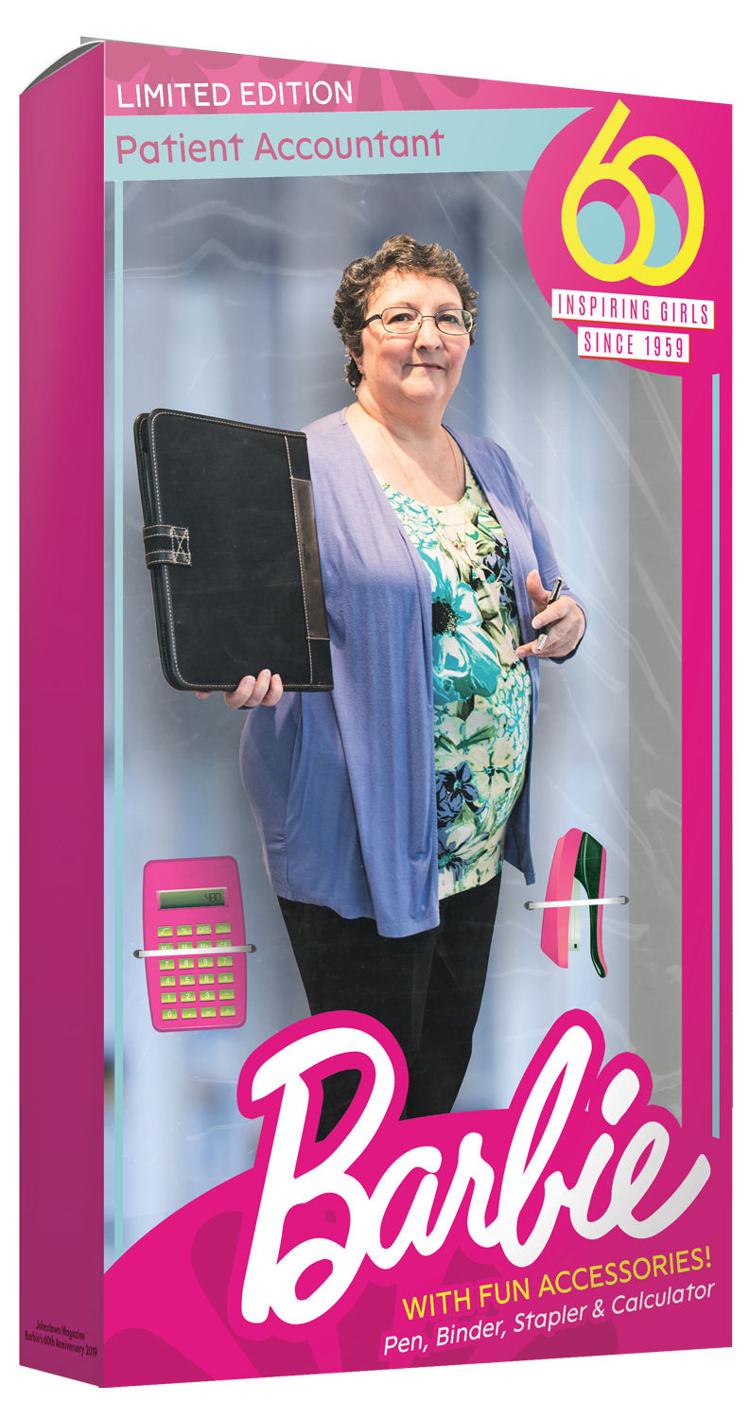 Joni Wacker
Joni Wacker lives in Richland Township with Daniel, her husband of 39 years. The couple has two daughters, Michelle and Amanda, and two grandchildren.
Joni worked for 10 years as a bookkeeper for a law firm in Pittsburgh and then as a Tupperware dealer, which allowed her to maintain a flexible schedule while raising her daughters. She re-entered the workforce and worked 10 years at Crown American. Currently, she is celebrating her 15th year at Chan Soon-Shiong Medical Center at Windber where she works in medical claims. "When I am not spending time with my grandchildren, I enjoy working with crafts of all kinds including quilting and machine embroidery," she says.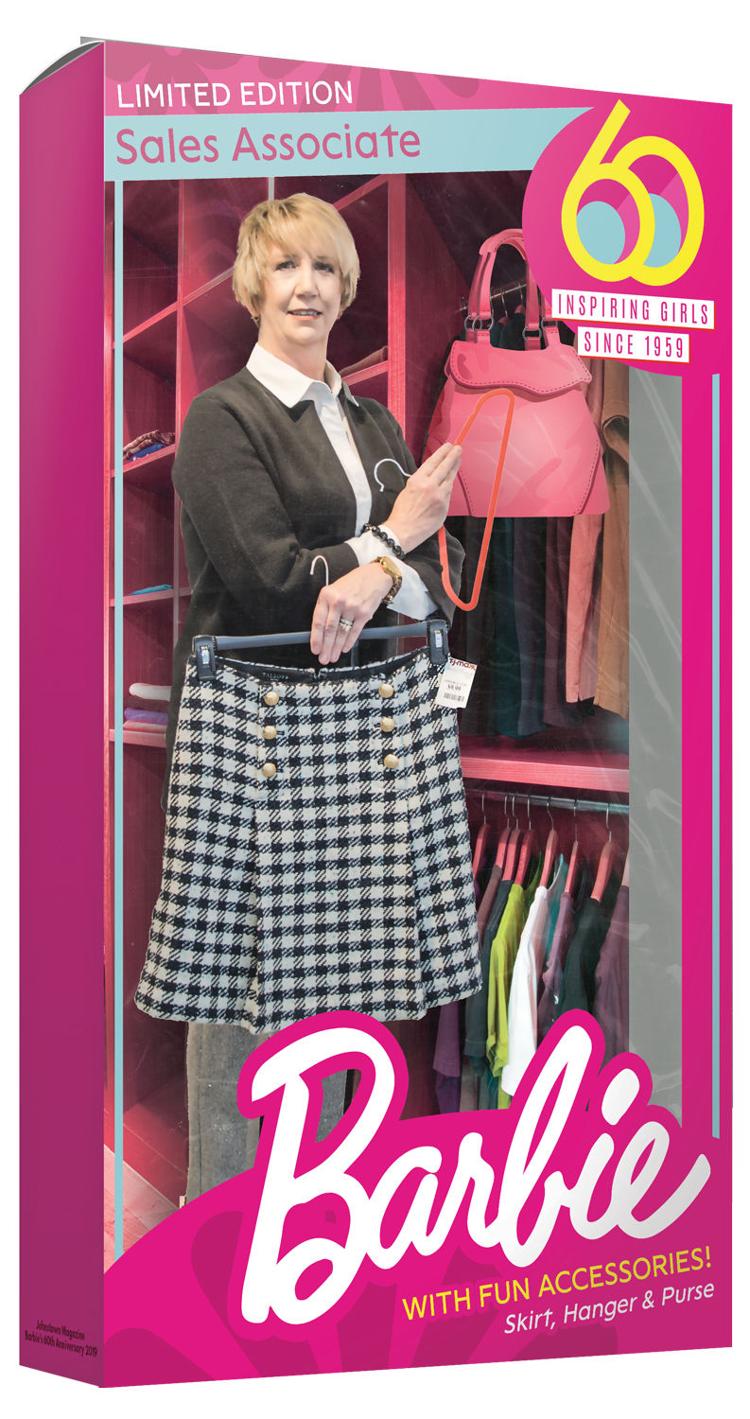 Beverly Zewe
Beverly Zewe was born and raised in the Pittsburgh area. She and her husband currently reside in Upper Yoder Township. Beverly is the proud mother of three daughters and two two grandsons. "I recently retired as a hairstylist with 40-plus years," she says. She currrently works in retail sales at TJ Maxx in Richland Township. "Come see me at the jewelry counter," Bev says.
"My sister bought me my first Barbie when I was 7. Many more Barbies followed, with numerous outfits to boot. I was definitely a Barbie girl, living in a Barbie world."