The windowed, brick face of Alma Hall stands firm against the Johnstown city skyline as Laura Huchel, a passionate, statewide authority within the Independent Order of Odd Fellows, emerges from the building.
Huchel, 33, is always proud to show off the building and easily demonstrates her expertise on the structure and the organization that calls it home.
Built by members of the I.O.O.F. in the mid-1880s, Alma Hall was Johns-town's first four-story building.
Since its dedication in August of 1884, Alma Lodge #523 has been the owner and primary occupant of the hall.
Throughout the following decades, the four floors within have housed a variety of services and practices ranging from doctors' offices and accounting work to retail stores and today's smoke and hobby shops.
During the flood of 1889, Alma Hall acted as a refuge from the cruel waters outside. Despite the constant pounding and frantic splashing, its brick backbone held firm. It was there that 264 battered and weary survivors took shelter.
Among those huddled together in the hall were Rev. Dr. David Beale of the Presbyterian Church on Main Street, who led the group in prayer, and Dr. William Matthews who gave aid to the wounded and delivered two babies despite suffering from two broken ribs.
Johnstown is a place of rich histories and Alma Hall is surely home to many.
It is easy to appreciate the grandness of the old structure.
The grace of the building justifies its craftsmen's efforts and the relics within have aged in unison with their home and the city.
Constructed in accordance with the Odd Fellows' vision, it comes as no surprise that the building was and still remains a center of municipal enterprise and communal sociality.
A roomy elevator gives easy access to the building's upper floors where the top floor holds the ornate and spacious conference room. A worthy testament to Queen Anne style, a formerly popular method of British architecture, the room impressively manages to surpass the beauty observable from outside.
THE ORGANIZATION
As a group, the I.O.O.F. is a fraternal organization akin to contemporary secret societies such as the Free Masons. Community involvement and charitable works have always been pillars of the Odd Fellows' agenda and the organization's local roots can be found in a dated form of "communal insurance."
As Huchel explains in great detail, the Odd Fellows "filled a void" that existed before the advent of modern insurance and social security.
"If you were a craftsman or some kind of laborer, insurance was unheard of," she says. "If something happened to you, there was no workers' compensation or anything like that. A society of members was needed for the good of everyone, really."
The need for mutual beneficence helped the Odd Fellows prosper in the United States, and for good reason. Right from the beginning, the I.O.O.F. acted to enrich the wellbeing of others.
Jim Kuntz, a member for over 45 years, explains how the organization became a secret society.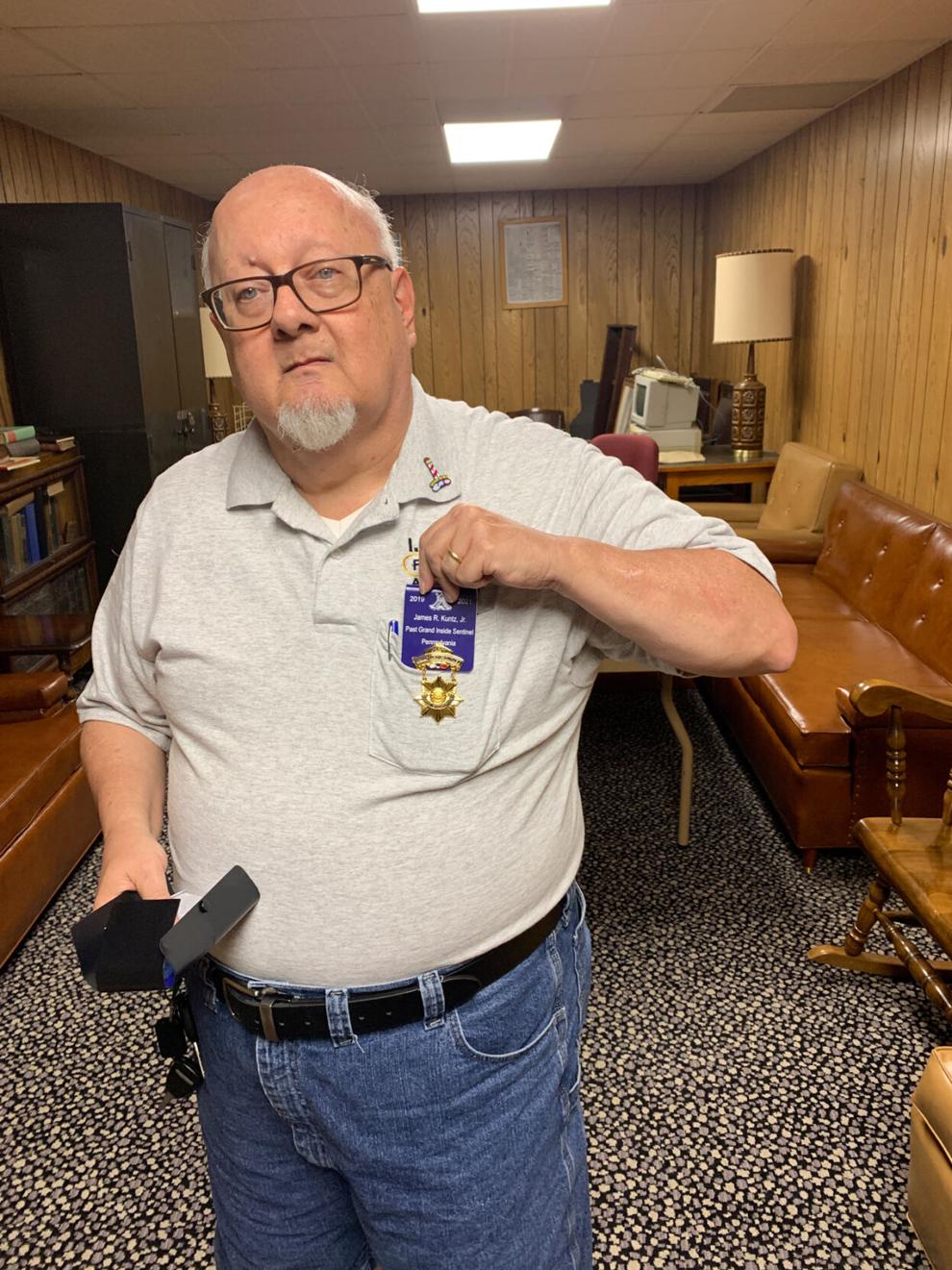 "Back in England, where this all started, it was very unusual for peasants to form organizations," Kuntz says. "They were usually just for the nobles. But this was created for the sole purpose of being there for each other. The nobles did not like it, so it became a secret society.

"Now days, I wouldn't call it a secret society. All our rituals are posted online."

GIVING BACK
Huchel details the organization's evolution from a looking-out financial body to a group that uses its funds to stir social action.
While some of the more well-known international projects are a float in the Rose Bowl Parade and endowing a chair at the Wilmer Eye Institute at Johns Hopkins, she says the organization serves Pennsylvania locally with two non-profit nursing homes and various scholarships.
"We try to keep our name out in the community, whether it's donating to an event that has a program, like Celebration Johnstown or concerts in the gazebo. They'll then advertise for us," she says.
One project in which she took great pride was the sponsoring of a local baseball team, the Bandits. "We bought their jerseys and gear which have our name on it, which is kind of neat."
Glenn Campbell of Indiana says that, thanks to the "old timers being very thrifty and investing properly," the organization today has the "wherewithal to do a lot of good in the community and that is just what we do."
Campbell has been a member of the Johnstown organization for about 20 years.
He became interested in I.O.O.F. when he worked at the Parker Hunter branch office in Johnstown.
"The Odd Fellows was a client of our firm," he says. "I familiarized myself with them and talked to some of the older members and thought it sounded like a pretty worthwhile organization.
"So I joined."
Kuntz says the I.O.O.F. teaches members to help people who are in need.
"Every year, we give $1,000 each to six area food pantries in the Johnstown area. We try to support everything we can. To relieve the distressed."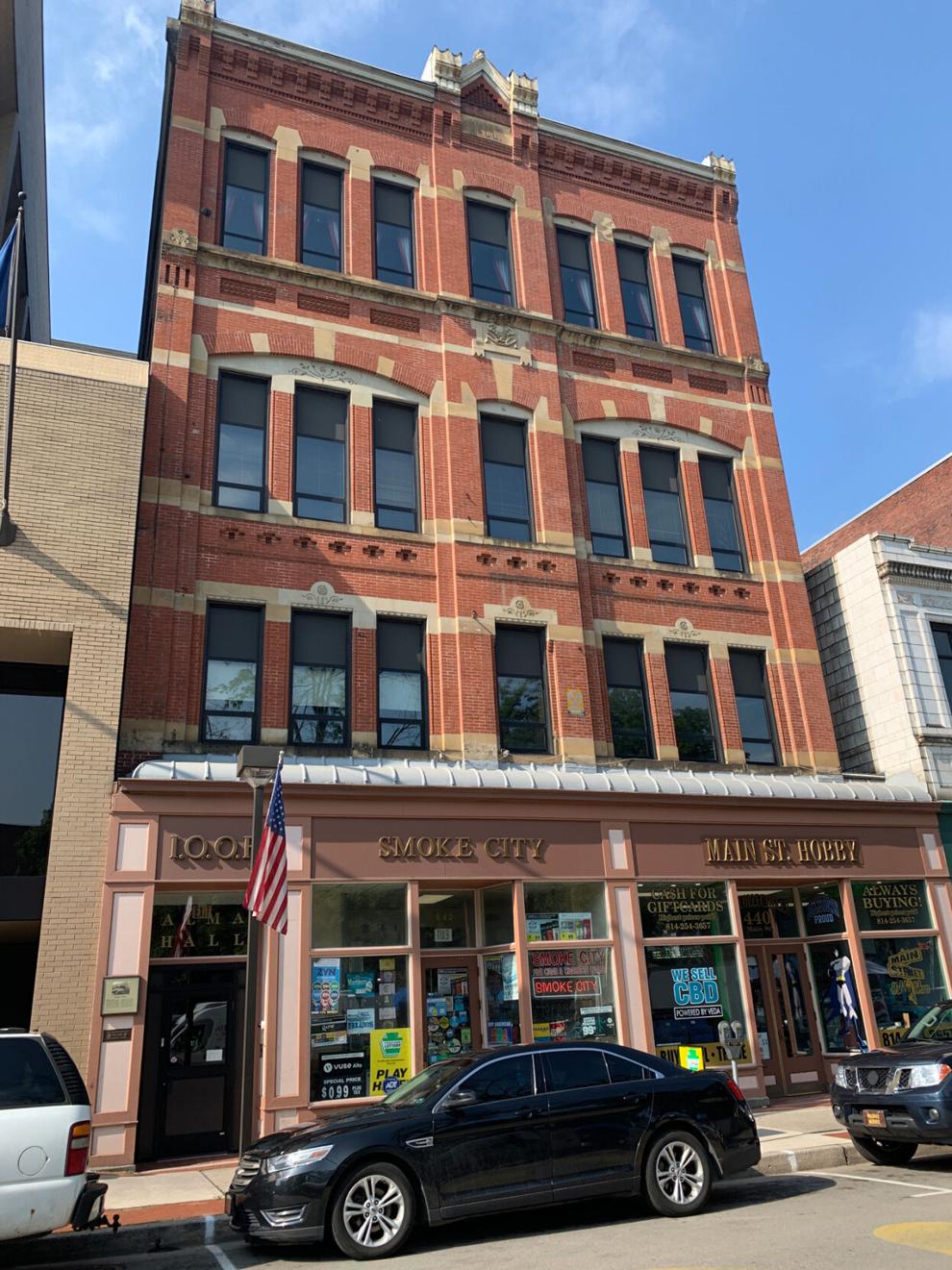 A SEASON OF CHANGE
Fraternal organizations have changed in a number of ways since the early days. Following the evolution of many societal dynamics, there was a lesser need for shared finance among members.
However, this shift did not shake the Odd Fellows' dedication to bettering the areas in which they lived.
Nevertheless, numbers have dropped across the board, forcing fraternal organizations like the Odd Fellows to adapt or face the consequences brought on by a quickly moving world.
Huchel says she hopes more people will embrace the principles of the Odd Fellows and explore the opportunities the organization provides.
The Odd Fellows commitment to ritual, Huchel believes, could possibly be the spark for a resurgence in membership.
"If you want people my age and younger, what you need to do is keep this stuff," she says. "Celebrate it and make it more ritualistic than it already is. Make it more interesting. If you really want people, you have to find the history majors or geology buffs; you have to keep it sophisticated."
Huchel believes that, in this age of digital existence and artificial participation, tradition and idealism may prove to be the saving grace for communities and fraternal organizations across the United States.
"In times where we are facing increasingly strained social relationships, face-to-face interaction is important," she says.
"For its members, it provides leadership and public speaking experience, frankly. Someone has to sit in that big chair and give orders on a Friday night. It builds a lot of community that way too and it gives people an experience they otherwise wouldn't get.
"This is also where business happens, if you need networking to get a job. It's the original LinkedIn."

A LASTING LEGACY
Kuntz, a lifelong resident of Johnstown, admits to being a bit of a wild child. "My grandfather gave me a good talking to. He got me into Odd Fellows where there were many men to guide me. They showed me examples of what it means to turn the other cheek."
Huchel's grandfather got her involved as well.
A longtime member of the Odd Fellows, he catalyzed her present passion for the organization and she credited her initial interest in the group to him.
The lasting impact of his influence is plain to see in her genuine love for the organization and the wealth of knowledge she possesses about the topic.
Huchel has served in several capacities in the organization and is Past Grand Patriarch of the Grand Encampment of Pennsylvania.
Huchel says her passion for the I.O.O.F. is hard to put into words. "It means so much to me personally as a family legacy, but also as a historic legacy. It's a community legacy too.
"This building itself is a monument to what fraternal organizations have done for communities in the past."