Recreating a scene from an iconic holiday movie is not easy, but that is exactly what the team at Johnstown Magazine set out to do – again.
The first time we tried to get our very own still from a movie, we recreated a scene from It's A Wonderful Life. It worked out perfectly as the issue, December 2014, was all about nearby Indiana, the Christmas tree capital of the world and Jimmy Stewart's hometown.
Amy Bradley, CEO of Cambria Regional Chamber, and Tim Rigby, well-known television news personality, made the perfect George and Mary Bailey and Piper Bruce happily portrayed Zuzu. It was shot by Mike Karcher at St. Matthew's Anglican Church in Southmont.
Turned out, Tim was a huge fan of the movie and being a part of the shoot was a special event for him.
JM's corporate owners loved the magazine as well and have said more than once it was one they kept in the office to show to anyone looking at publishing a magazine.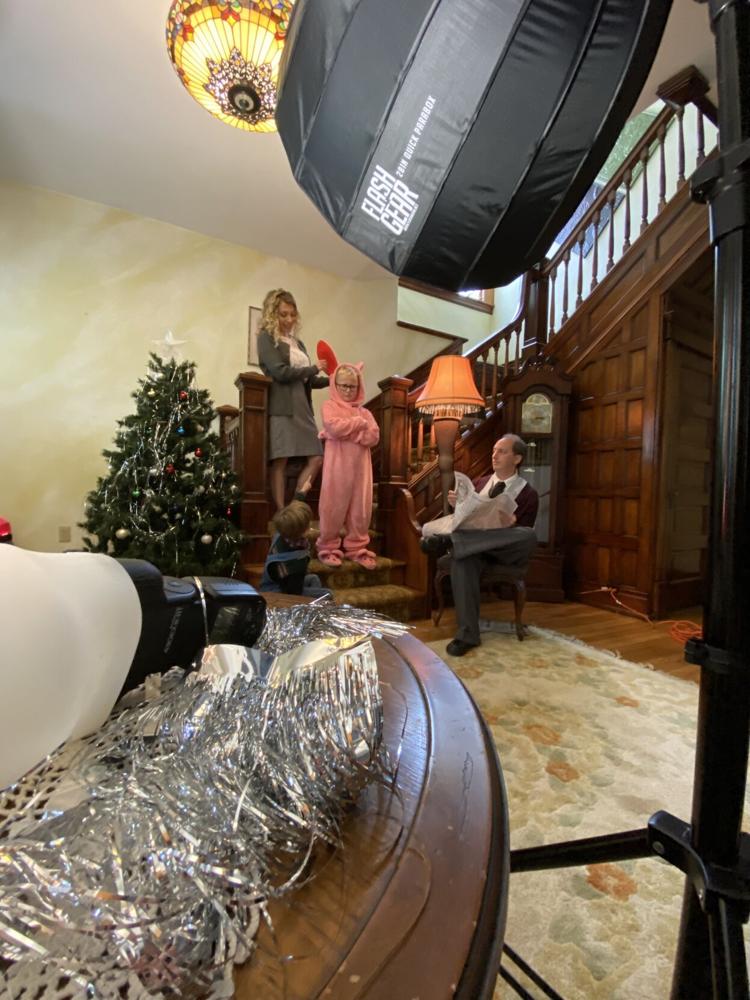 This month, our cover pays homage to the 1983 film A Christmas Story.  
We're not sure if this cover rises to the level of that 2014 front, our readers can be the judge of that, but we had a lot of fun putting it together and we hope it makes you smile.
Our actors this time around were Kecia Bal, author and communications officer with Community Foundation for the Alleghenies, who portrayed Mom; Dave Sutor, news reporter for The Tribune-Democrat, who played Dad; Damian Stiffey, son of Ann and Chad Stiffey of Mundys Corner, was our Ralphie; and William Petrunak, son of Shannon and James Petrunak of Ebensburg, played Randy.
They all went the extra mile to capture their characters. Willam's long hair was cut short. Damian's mom held off on a planned buzz cut. Kecia had to sleep in rollers to get her hair to look just like Melinda Dillion's.
Dave searched the thrift stores for the perfect vest and tie. They did terrific jobs and perfectly captured their characters.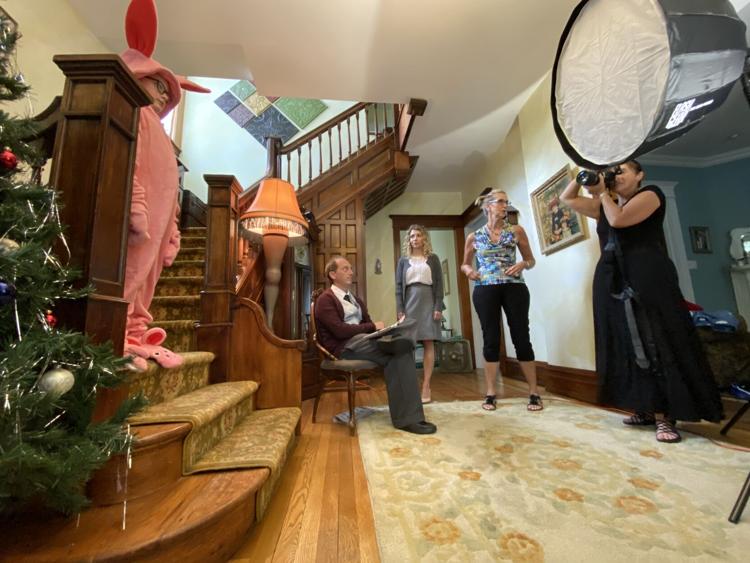 Behind the scenes, Vaughn Burnheimer, designer for Johnstown Magazine and The Tribune-Democrat, was in charge of props and set design.
Kristin Crocco was our amazing photographer and Caroline Feightner designed the cover.
A special nod goes to John Yerger who gave us the use of his prized possession – the leg lamp – and to Chris and Megan Foster of Westmont, who graciously opened their beautiful home. It provided the perfect backdrop for our photo.
Thank you one and all! You made it a fun event and the result is more than we hoped for.
We hope you all get a kick out of our latest movie set recreation.